Released last year, Amazon Echo (Alexa) is a device that's designed specifically around your voice. It's connected to a Amazon's cloud-based voice service so it can assist you with just about everything, from anywhere in your home. Since it can hear you from virtually any room, you're never more than a few seconds away from asking it to assist you with a wide range of tasks – looking up facts, creating shopping lists, playing music, provide news, control lights, and so much more. Think of it as a stationary robot that's always available for your very own convenience. It's one of the easiest and most useful ways to turn your home into a "Smart Home".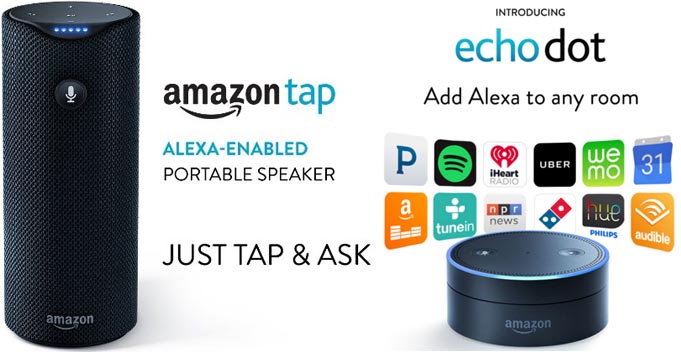 Gaining Popularity
Since it's original release in 2015, Amazon Echo has been a massive hit in the home automation space. With over 33,000 positive consumer reviews (and counting), Echo has been proven functional, useful, and quite fun for a wide range of households throughout the world. But there are a couple minor setbacks – it's bigger than some may prefer it, and it's limited within the confines of your home and not a good choice to take with you on-the-go.
Introducing Amazon Echo Tap & Dot
Just yesterday, Amazon announced it's upcoming release for their latest two products that are just like the original Echo (Alexa), but designed a bit differently.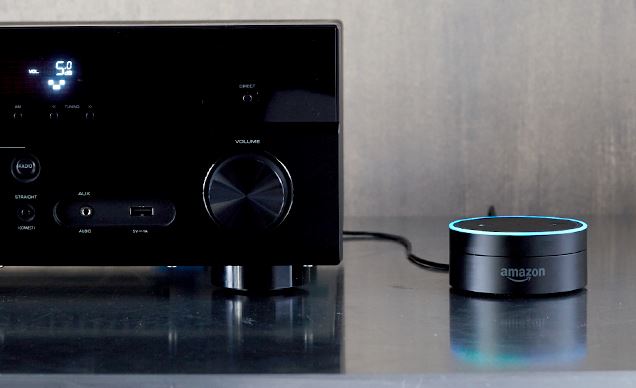 Echo Dot looks quite similar to the top part of the Echo, since it's a slimmed down version that allows you to use your own speaker with it's line-out port or Bluetooth connection. This can turn virtually any speaker into the audible part of Amazon Echo while still offering the same highly anticipated features that Echo is famous for. Since it's built in a small profile, it's the best option for expanding Alexa's capabilities to more areas of your home. With the Dot however, there are some tiny speakers built-in, so you won't necessarily need to connect your own speaker, but this is what it's ultimately designed for – using your existing speakers or stereo system to integrate Echo's exciting features into your home.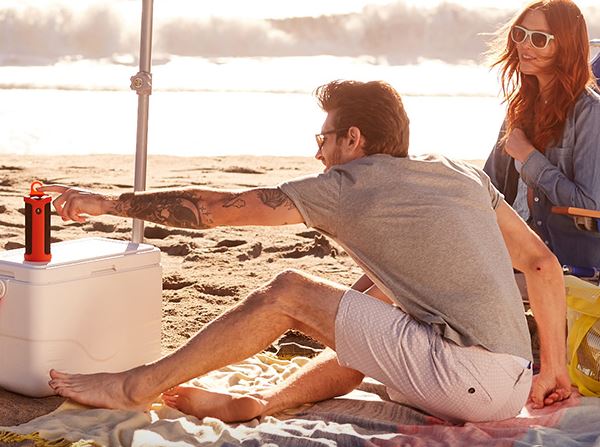 Echo Tap is catered specifically toward outdoor, on-the-go use, as it's their portable, battery-powered version that offers both Bluetooth and WiFi connectivity. Amazon knows that many people lead busy lifestyles and they're not always at home to enjoy Echo. Tap is a smaller version than the original Echo, but not quite as small as the Dot, since a beautifully sounding speaker is already built into it's portable design. Although it's designed for portability, this doesn't mean it won't be useful around the home. Offering full wireless capabilities with it's own integrated battery, Amazon Tap doesn't need to be plugged into an outlet for any reason other than to charge.
Multiple Functions
Amazon Echo has proven that consumers are loving the way that you can add voice control to such a variety of daily tasks. From controlling your music on specific playlist or radio stations, to ordering pizza, setting schedules, or creating reminders, both the Dot and Echo cater towards you in order to make your life easier. Best of all, Alexa is always getting smarter. It's a cloud-based service that gives you full insight into virtually anything you'd like. In fact, it's probably easier to list what it doesn't do, rather than what it does do.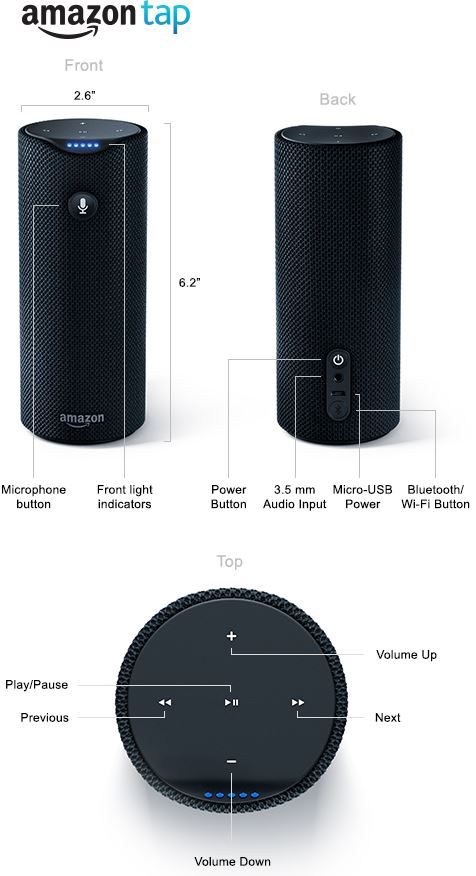 Portability
Although both the Tap and Dot are smaller and more portable than the Amazon Echo, you can expect improved portability whether you'd like to bring Alexa with you when you head out the door, or to a new area of your home.
The Tap measures 6.2 inches tall, with a width and depth of just 2.6 inches. It excels with portability as it weighs in at just over a pound at 16.6 ounces or 470 grams. The internal battery offers up to 9 hours of consecutive playback time, but keep in mind that this number is more of an estimate, and not an exact figure. Based on what you're specifically using it for, the environment, and the configured settings, you can expect the battery to last well throughout the day with heavy use.
The Dot is powered by an included AC adapter and doesn't have an integrated rechargeable battery. Designed for expanding your Echo technology into any nook or room in your home, it's ideal for those who want a simple way to expand without the need of purchasing another of the original Echos. For those who have a sound system or entertainment setup with your own speakers, plugging in the Dot to work with your own stereo receiver or Bluetooth speaker is a real treat.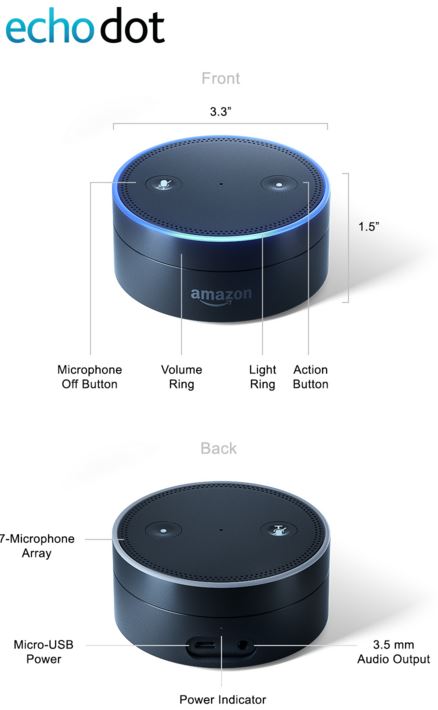 Sound
Sound is a huge importance and there needs to be the right amount of clarity with the perfect blend of bass and treble for the proper representation of your favorite tunes. Amazon took a lot of consideration into the design of both the Dot and Tap and made it one of their top priorities. If you're already an Amazon Echo owner, you know that it sounds amazing – they wanted to make sure their two new releases were going to continue to hold that great standard of emitting quality audibles.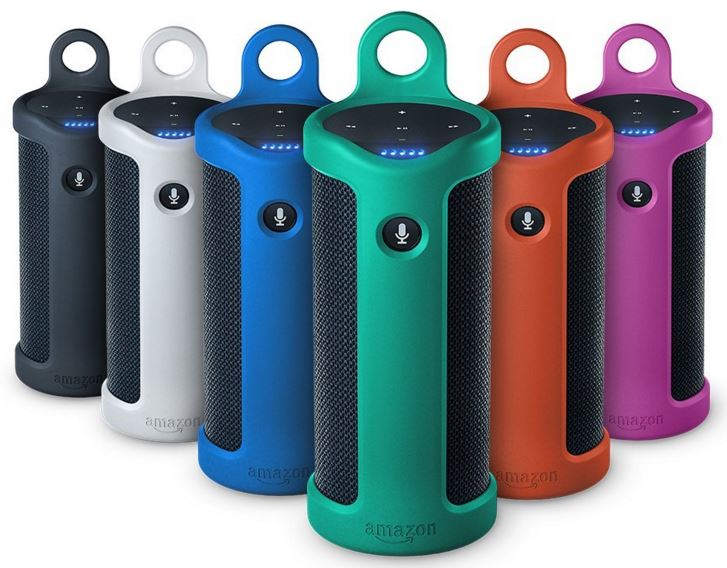 The Tap utilizes two 1.5 inch drivers with two passive radiators for producing phenomenal, stereo-quality sound that'll likely leave you very impressed. The two passive radiators work in conjunction in order to reproduce studio-quality bass that extends the full length of the speaker.
The Dot has a small integrated speaker that gives you a sample of great sound, but doesn't have the power and audio capabilities of either the Tap or the Echo. This is because it was specifically designed for expansion. Although it's nice that there's a small speaker built-in, you really won't be able to enjoy it to it's best advantages if you don't have it hooked up to it's own dedicated speaker. You can do this by either connecting a speaker or receiver to the "line-out" input, or by pairing it to any Bluetooth enabled speaker that you may already own.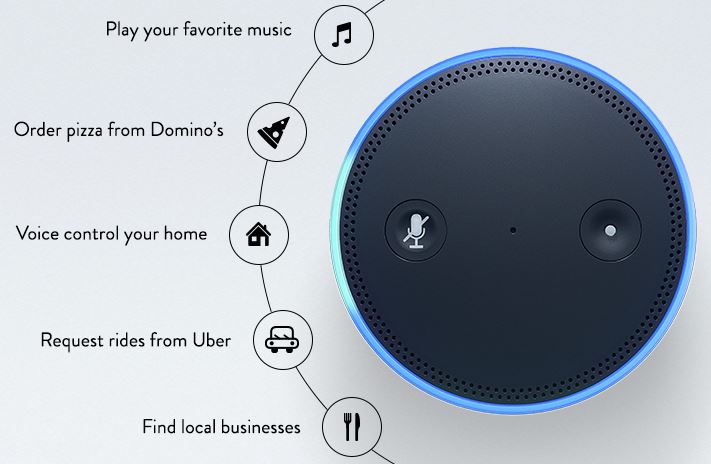 Requirements
The great news is, both the Dot and Tap come shipped and ready to connect to any WiFi connection within a matter of seconds. The initial configuration process is simple to handle – just turn on your Dot or Tap, connect to the Internet with the Alexa App, and you're good to go. The Alexa App is available for free in any App store, and if you're not a mobile user, you can simply access all of the configurations through any web browser.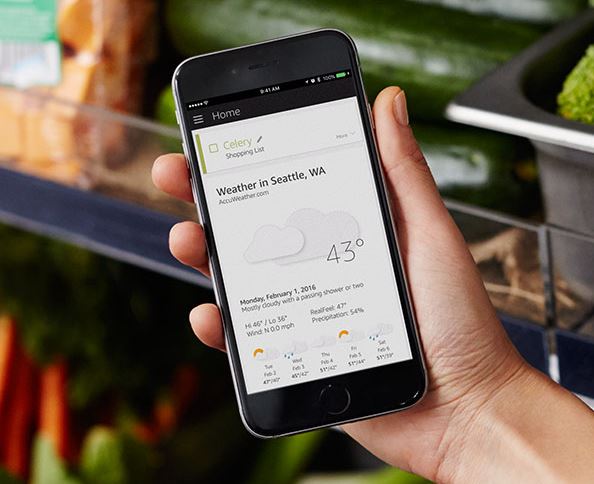 Keep in mind that some services like Pandora, Spotify, and other third party technologies may require a subscription, but most functions are able to be carried out without any specific skills, services, or subscription-based memberships.
Warranty
Amazon is no stranger to phenomenal customer service. In fact, Amazon truly has some of the best customer service – and that can easily be agreed upon. Both the Dot and Tap are covered by a wonderufl 1 year (12 month) limited warranty and service period that'll keep them operating perfectly with extra assurance. Additionally, there are 1, 2, and 3 year extensions available on this warranty for United States-based consumers who want to pay a bit extra for a longer time frame.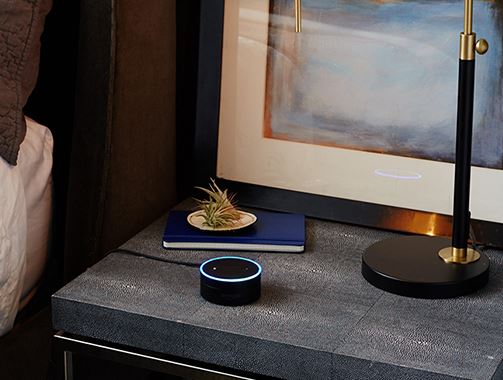 Overall Thoughts
To sum it up, we're incredibly excited for the full release of the Amazon Tap and Dot coming towards the end of this month. With pre-ordering now available at $129 for the Amazon Tap and $89 for the Amazon Dot, the time to get yours is now. By pre-ordering, you'll be the first in line to receive it, and also be one of the first lucky consumers to experience these two new devices in their full potential.
Whether you want to expand your existing Echo to new areas of your home, or you want to take the enjoyment and usability of the Echo whenever you leave your home, Amazon created them with the right amount of portability and functionality, with an apparent taste for creative ingenuity.