A power supply is arguably the most important component of your PC. If it wasn't for your power supply, nothing would work. The CPU, hard drive, video card, RAM, and other components wouldn't function without the proper distribution of power to the system.
If you're like many who have choosen to build your own system, it can be difficult to determine which ATX power supply is really worth the price. With the massive array of different power supplies on the market in 2015-2016, it can be extremely difficult to determine the right one that will get the job done with flying colors. Let's take a look at the ATX power supplies that are worth considering.
Corsair Builder Series CX 600 Watt ATX/EPS 80 PLUS (CX600)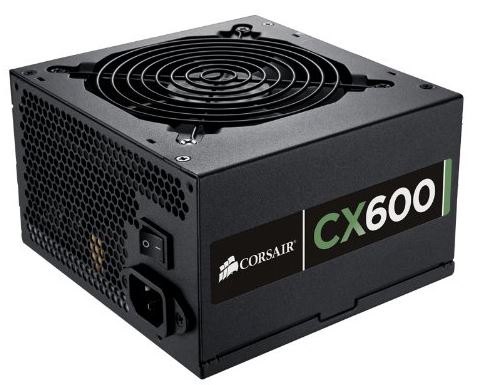 An ultra-quiet 120mm fan.
80Plus Bronze certified.
0.99 Active Power Factor Correction.
Universal AC input from 90~264V.
A dedicated single +12V rail.
A three year warranty and lifetime access to Corsair's legendary technical support and customer service.
Over-voltage and over-power protection, under-voltage protection, and short circuit protection.
The Corsair Builder Series CX600 Power Supply offers high-power efficiency of at least 82% at any load between 20% and 100%, saving you money on your electrical bill, reducing heat in your computer's system and prolonging its life. The CX600 also complies with ErP Lot 6 European Union standard for low standby power consumption.
CX Series power supply units are one of the best choices for those looking for basic system builds and desktop PC computer upgrades. They are available in a wide array of power configurations.
CX Series is built and tested to strict standards for trouble-free installation and smooth operation, and the 80PLUS Bronze certified efficiency and clever fan design allow for little or no detectable fan noise while the power supply is operating. Add to this that there is no need to flip a switch for the voltage input and it is a sell.
Cooler Master Elite – 460W Power supply RS460-PSAR13-US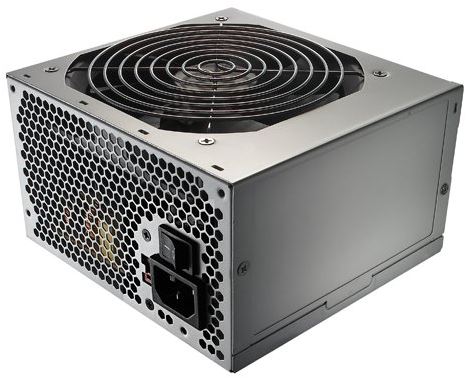 ATX12V V2.31.
120 V/ 220 – 240 V.
120mm fan.
The Elite 460 RS-460-PSAR-I3 from Cooler Master offers 460W of power. This is enough to handle your system's craving. There is no need to worry, because it works with ATX 12V v2.31 specifications. This is a great choice for both new builds as well as replacements.
There are plenty of connectors for all your system add-ons. This includes a total of 3 peripheral and 4 SATA. It offers a PCIe connector for your advanced video card. In order to offer a balance of power, the +12V output duties have been divided between two 18A rails.
There is a fan built onto the bottom, making it a cool and quiet when you rely on it most. That is exactly what you need in order to run your system without hiccups.
The Elite is compatible with the ATX12V v2.31 standard, and provides maximum power stability to drive the latest Intel and AMD processors as well as other system components such as video cards, RAM, optical drives, etc.
CORSAIR CX series CX430 430W ATX/EPS 80 Plus Certified Power supply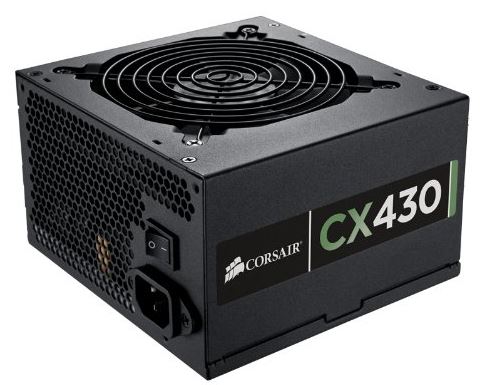 If you're searching for a budget-friendly, high quality power supply, be sure to check out the CORSAIR CX series CX430. It offers up to 430 watts of power, and is built reliably by one of the most trusted brand names in computing components.Overall, it's a great choice for upgrading your desktop PC or building a brand new system. Let's take a closer look to see exactly what it has to offer.
Reliable and Compatible – It has been built and tested to strict standards for smooth operation and trouble-free installation and operation.
Very Quiet – During regular operation, you will not experience any form of fan noise.
Looks Good – One cannot escape the good looks. With black-sleeved cables, a matte black finish and black connectors, your system will have that high-tech look.
Built with Quality – Every power supply by Corsair has been designed by a top of the line California engineering team – they are always built to the exact specifications. The same care that goes into testing the high-power enthusiast supplies also goes into producing the CX Series.
Long Cables – Consists of long cables, making is suitable for tall tower cases that need an extra reach.
Large, Thermally Controlled Fan – Once the PSU has been installed, you shouldn't have to mess with it ever again. The fan is thermally controlled and is quiet, even when the PC is running at high speeds.
Looks Nice – You're building a PC, not a battleship, and appearance really does count. The matte black finish and all-black sleeved cables and connectors help give your system a high-tech, restrained look.
Powerful – Fully capable of offering 460W of power. It is a great choice for both replacements and new builds due to the fact that it is compliant with It is compliant with Intel ATX 12V v2.31 specifications.
Plenty of Connections – There are enough connectors to handle your system add-ons and components. The connectors include 4 Sata and 3 peripheral. This power supply also offers PCIe connector for the more advanced video card.
Conclusion
Whether you need an ATX power supply for a new or current build, finding the right on depends on what's most important to you, as well as your total budget or spending limit. We've outlined three fantastic choices that make smart investments for ATX power supplies in 2015-2016. If you need any further assistance, or if you'd like to leave your questions or comment, feel free to do so below.