It may not always be apparent right away, but there are a number of integral parts of any multi-media experience. Nowadays, movies, TV shows and music are all made using incredibly sophisticated technology and their production value has reached new levels. From your favorite Netflix series, to picking up a physical copy of one of your favorite movies, the way we view entertainment has only become more immersive and realistic. However, the true quality of your experience really depends on your home entertainment gear.
The truth is that a high-quality monitor or television is really only half the puzzle when it comes to creating a cinema-quality experience. Sometimes, sound can be even more important than visuals when it comes to watching a movie or a TV show in the home. Poor speakers that aren't capable of filling your designated space tend to make things less enjoyable. Imagine watching a fast-paced action sequence or a car chase in a movie but not quite being able to get into it because of poor sound.
Thanks to some stunning new technology, it doesn't have to be this way. There are dozens of devices out there that produce theater-quality, stunning surround sound. Most recently, home audio companies have begun releasing "sound bars" with wireless subwoofers for an added boost.
In this review we're going to be taking a look at some of the better sound bars on the market and picking them apart to see which one can really perform. We'll be looking at the design, features, as well as each device's sound quality for a fully comprehensive breakdown of what each one can do.

Sony CT 290 Ultra-Slim 300W Sound Bar
As its name describes the Sony CT290 Ultra-Slim Sound Bar is thin and easy to install. It measures at 38.6×18.4×8.7 inches, and comes in a sleek, stripped down black color. On the front of the soundbar you'll find two speakers that, together, equal 300 watts. On the top, you'll find flat volume buttons as well as a button to activate the Bluetooth signal. On the back you'll find a USB port for playing music right from a Micro USB card if you choose, an HDMI port for connecting to your television as well as a DC power plug.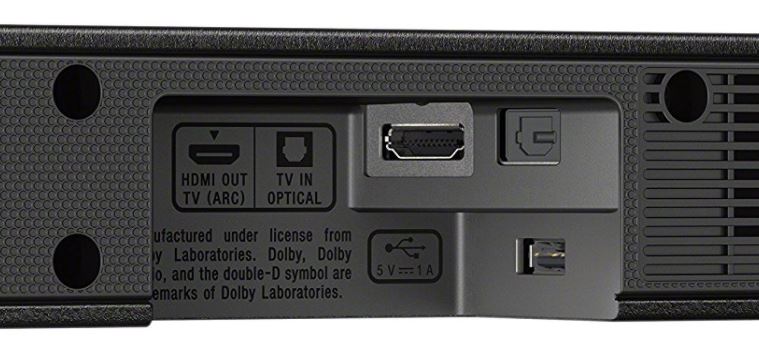 The subwoofer is also fairly stripped down. It's fully wireless, and can be controlled entirely through the sound bar's controls. The biggest selling point of the Sony CT290 Sound Bar's design is its versatility. It seems like the kind of audio device that you could mount under your TV or even on your wall. The design was also fairly intuitive, and didn't make us think setting it up would be much of a hassle.
Features
While the Sony CT290 seems like it's primarily made for watching movies on a television set, it does have a variety of other features that make it suitable for a number of uses. For example, with Bluetooth compatibility it can also handle tablets and smartphones, making it a perfect option for listening to music in the home. Its shape also doubled as a feature that vastly improved its usability. Whether you mount it on your wall, or place it flat under your television, the speakers won't be obstructed in any way.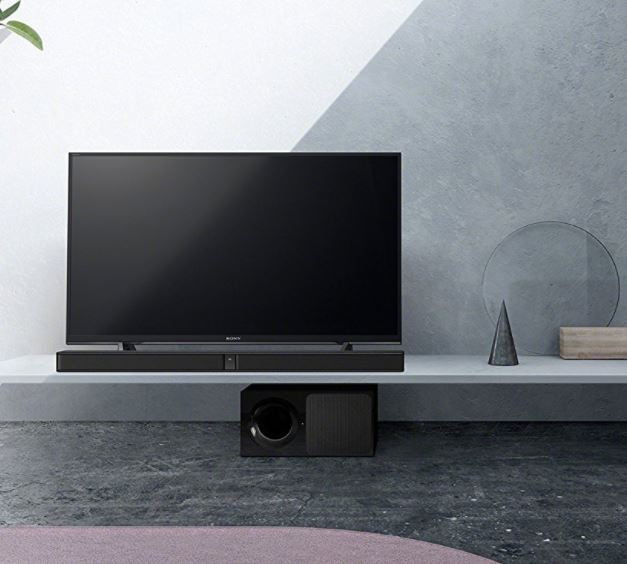 One of the most impressive features of the CT290 is the built-in Voice and Night Modes. Voice Mode actually enhances the sounds of voices in movies and TV shows, so that the dialogue is crisp and easy to understand. This isn't something we'd ever seen before, and when we tried it out we noticed a significant difference in clarity of the voices on screen.
Night Mode is a little less noticeable, and is meant to ensure clear sound quality even at lower volumes. There was only a small improvement, even while we had the volume low. Still, it was still an impressive feature to have on board. The sound bar also came with a very well-equipped remote, but due to a built in feature called HDMI ARC, you can also control the sound bar's audio with your preferred TV remote.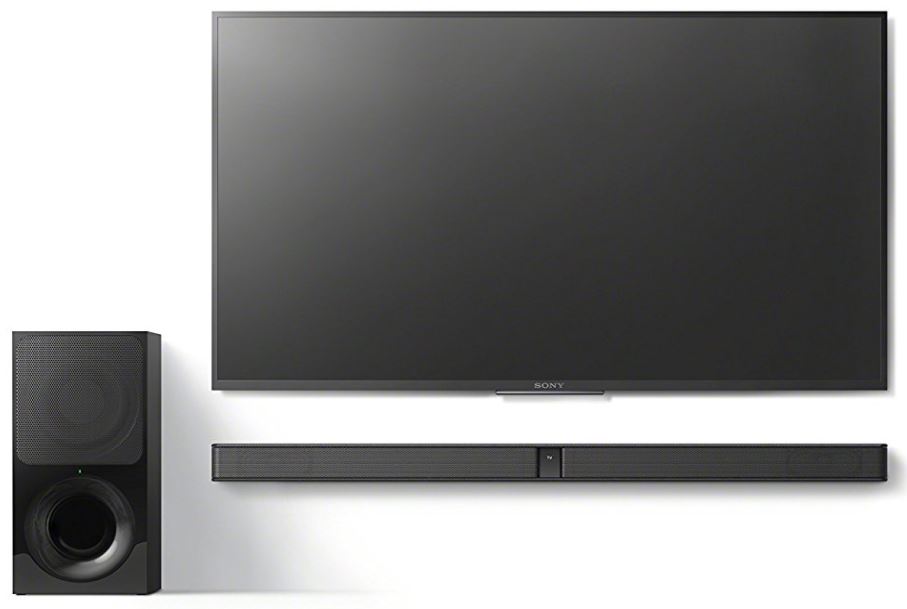 Sound Quality
For a soundbar this size and this discreet, we found the sound quality to be positively remarkable. The CT290 had stunning, crispy high and mid-range tones, and the wireless subwoofer was powerful enough to create some thumping, heavy bass. Also, the fact that the subwoofer is wireless made it easy to find the perfect place for optimal sound.
Once you find the right spot for the subwoofer, the sound bar will easily fill most medium-sized rooms with near-theatre quality surround sound. Additionally, the Voice Mode and Night Mode features allow you to truly customize it to fit the type of media you're watching. When it came to sound performance, we were more than impressed with the Sony CT290.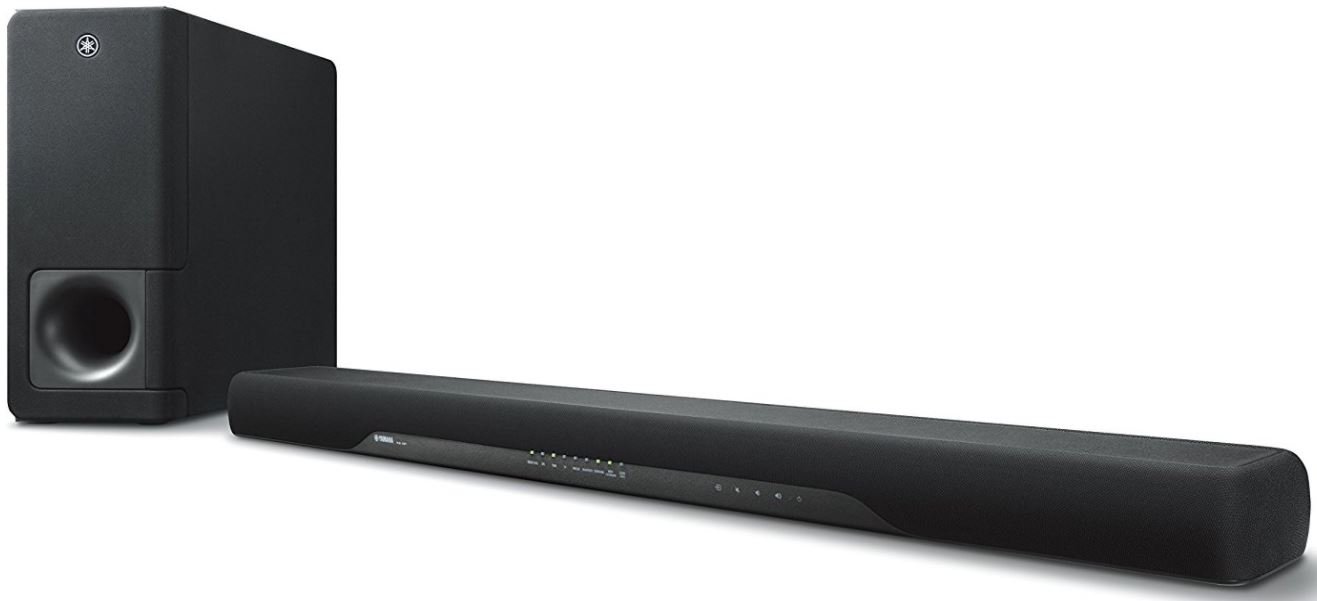 Yamaha YAS-207BL Sound Bar with Wireless Speaker
The Yamaha YAS-207BL Sound Bar has a fairly standard design when compared to other similar options on the market. It measured at 36 x 4.25 x 2.38 inches and weighed in at an incredibly light 6 pounds. It only comes in black, but is fairly well-equipped.
There's a protective mesh around the sound bar itself that keeps the built-in 100 watt speaker safe, and on the front of the soundbar you'll find a row of control buttons. We were able to identify them pretty easily and found a power button, a button to increase volume, as well as one to lower volume, a mute button and what appeared to be a reset button. There is also a row of indicator lights just to the left of the controls.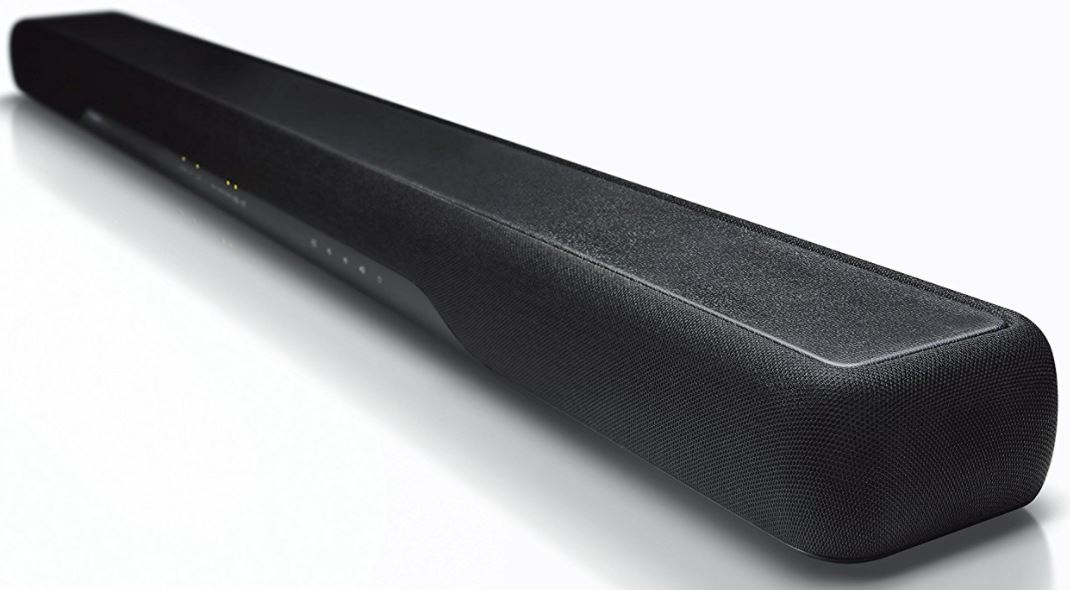 On the back of the soundbar you'll find some impressive additions to the design, specifically two built-in holes for mounting it on a wall. You'll need to drill into your wall to use the mounting holes, but they were a nice addition, nonetheless. You'll also find some of the sound features listed on the back as well as an AC-IN plug for the included power cord.
Features
The Yamaha YAS 207BL is loaded with some impressive features, and is the first one of its kind with built in DTS Virtual X capabilities. DTS Virtual X is a brand new technology that provides a 3D feel for sound. With this feature your movies and TV shows will not only be in surround sound, but the audio will be virtualized in multiple directions, including overhead. When we tried this out, it was almost a little shocking to hear sound effects and music coming from so many different parts of the room. It truly was like 3D for audio.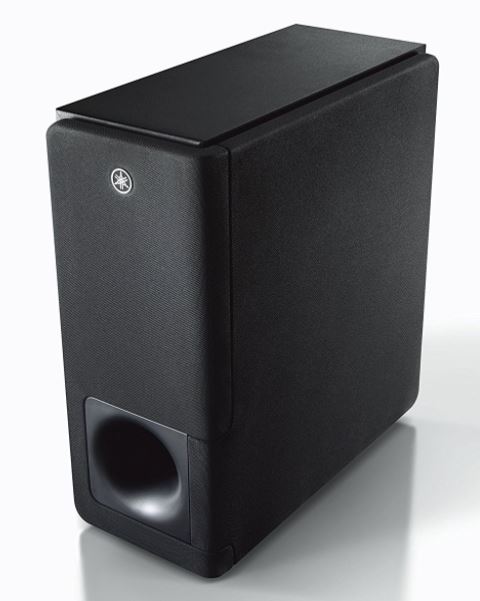 The Yamaha YAS 207BL also comes with an optical cable that allows it to be easily connected to the HDMI port on your TV. It supports 4K HD televisions too, so you can be sure it won't become obsolete as more monitors switch to this higher resolution.
Even more impressive, the YAS-207 comes with a well-equipped remote, but you can control it by downloading the Yamaha app on your phone or tablet. The app is easy to use, and it enables you to control every feature of the sound bar completely wirelessly. You'll be able to select the input, select surround sound mode and also make minor sound adjustments.
Lastly, the sound bar doubles as a Bluetooth speaker much like the Sony model. It easily syncs to Bluetooth compatible smartphones and tablets, so you can stream music right through the speaker even when your TV is off.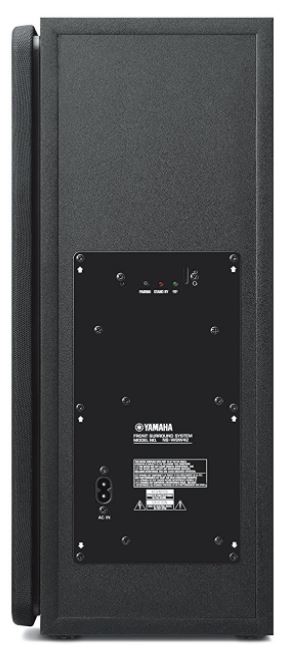 Sound Quality
While we weren't as impressed with the overall sound quality of the Yamaha YAS-207, it was still a powerful audio device that even allowed for some easy customization. The best part of the YAS-207's sound delivery was the 3D feel it created as a result of the built-in DTS Virtual X technology. It truly did make us feel like the sound was coming from every angle, and made our overall viewing experience that much more immersive.
However, the bass wasn't as thunderous as the Sony model, and we found that when we played music the mids and highs were slightly less punchy. It was still a huge advantage to be able to wirelessly position the subwoofer, but it just wasn't as powerful as we expected. We hate to be nitpicky, but we were still left wanting a little more once we powered on the Yamaha YAS-207 and let it play.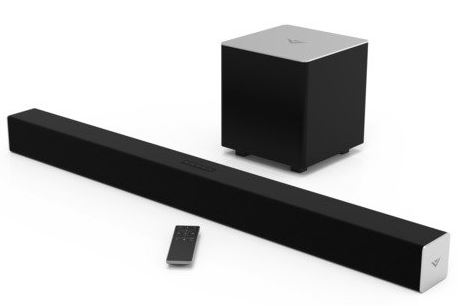 Vizio SB3821-C6 38-Inch Sound Bar
The Vizio SB3821 38-Inch Sound Bar has a sleek, futuristic, design. It was rectangular, as opposed to round like the other two on our list, and was extremely stripped down when it came to its exterior. It measured 3 x 38 x 3 inches, and was the lightest on our list at a stunning 5.8lbs. It was mostly black, with some stylish silver squares decorating the sides. The wireless subwoofer was also decorated with a silver top that had the Vizio logo printed on it in an understated grey color.
On the top of the sound bar you'll find some control buttons, specifically a power button, a Bluetooth activation button as well as buttons for increasing and decreasing volume. On the back of the soundbar you'll find the AC-IN plug, as well as three auxiliary ports, and the entire thing is covered in a woven mesh material that protects the speakers from dust or debris. It has the most unique design on our list, and while it was different, we felt it would look great in just about any home entertainment theater.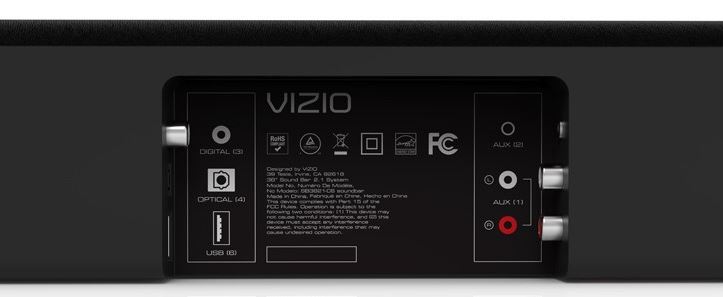 Features
The Vizio SB3821 is extremely well-equipped when it comes to features. First and foremost, it's fully Bluetooth compatible, so you can easily sync it to your phone or tablet. Like the others on our list, it seemed best suited to movies, video games or TV shows, but the ability to use it as a high-quality Bluetooth speaker was an excellent bonus.
The Vizio sound bar is also capable of producing up to 100 dB of audio with less than 1 percent of harmonic distortion. Essentially this means that even at its loudest, the Vizio sound bar will prevent nearly all of the sound coming from its speakers from being muddled or altered. The sound bar was also equipped with Dolby Digital surround sound, DTS TruSurround and DTS TruVolume. Dolby Digital generally refers to the kind of powerful sound quality you'll find in cinemas or in professional television broadcasts.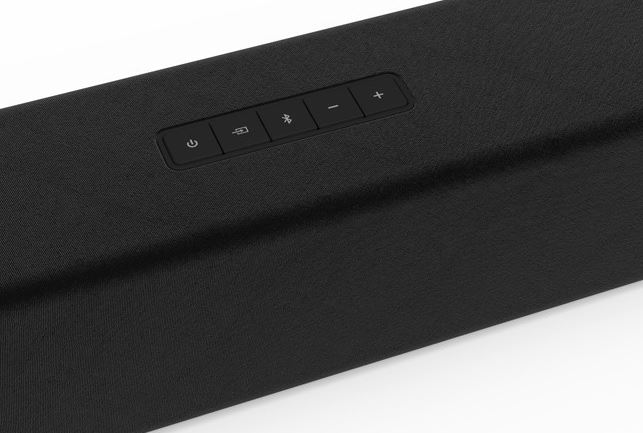 DTS TruSurround refers to a second form of surround sound capabilities that is similar to the Yamaha sound bar's built-in DTS Virtual-X. It wasn't as impressive as the Yamaha model, but when coupled with the included woofer, was still able to deliver some pretty big sound. DTS TruVolume didn't seem like it was that important to have on board. This feature allows you set the volume of your sound bar so that it stays constant.
However, changing the volume seemed like it might be a choice we'd rather the user have at all times. Setting it once may seem convenient, but to us, it was actually more tedious if we wanted to adjust the volume.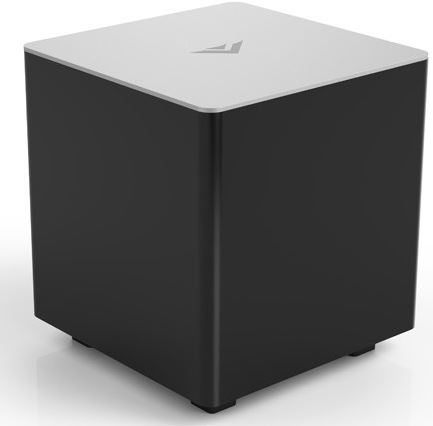 Sound Quality
The sound quality of the Vizio SB3821 yielded the most cinematic feel of the three speakers. The Dolby Digital surround sound and DTS technology made us feel like we were sitting in a movie theatre, and even while playing music the bass, mids and highs were all extremely impressive.
Like the other two on our list, the wireless capabilities of the subwoofer made the experience that much more immersive, and truly made the sound bar perfect for just about any room. Also, the sound quality stayed just as strong whether we used the sound bar with a television or connected it via Bluetooth to a smartphone or tablet. We did notice some slight vibrations at higher volumes, but nothing that drastically affected the overall quality of it.
The Winner
It was a tough call, but ultimately we felt that the Yamaha YAS-207BL was the best of the three sound bars. While the sound quality was slightly lower than the other two, the addition of the DTS X Virtual technology totally overshadowed the Vizio SB3821 and the Sony CT290 Ultra-Slim Sound Bar when it came to creating a 3D realistic experience. We even felt that the Yamaha sound bar could be used for those looking to really dig into a bout of their favorite video game.
Being able to hear sound from various places in the room made us feel like the events that were unfolding on screen were happening right in front of us. Coupled with a high-resolution monitor, the Yamaha sound bar made it easy to get lost in just about any kind of media. The Sony and Vizio soundbars were certainly excellent pieces of audio gear that each yielded an impressive level of performance but, in the end, the Yamaha sound bar prevailed where it counted most.
Any one of these three soundbars would make a great addition to your home theater, but if you're looking to really lose yourself in fully realistic sound, the Yamaha YAS-207 will get the job done.