When you're building your own PC there are plenty of components to take into consideration. It's hard to say that one is more important than the other, since they all work together to give you a fast gaming experience. But there are areas where you can save money, and other areas where you truly don't want to skimp. For instance, the power supply.
Investing in a high quality, reliable, and high-performance power supply is a smart choice. A lot of expensive parts are assembled together in your PC, and if there isn't a safe and efficient way to power them all, you put could put your whole system at risk. Additionally, if you opt to choose an efficient power supply, you could end up saving money on utilities in the long run. However, this is also dependent on the requirements of your system.
The outlets in your home provide AC power, but the components within your PC require DC power. The power supply converts the power into a stable and usable form so your system is always running smoothly. If you're running multiple high end graphics cards, several hard drives, and/or a lot of components, you'll probably want to invest in a power supply that's high in wattage and in the upper range of the 80 Plus Program. But if your system is on a budget and you don't need the best of the best, you can often find one at a decent price that's of lower wattage.
What's the 80 Plus Certification?
When shopping for a power supply, you'll notice a bit of talk about the 80 Plus Certification. All of the power supplies that we're going to recommend have this certification, so it's a good thing to have a general understanding of it.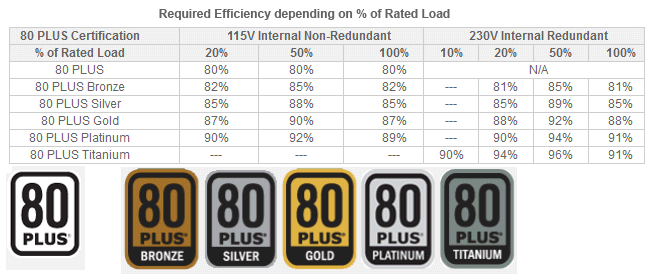 Simply stated, if the power supply is 80 Plus Certified, it has 80% or greater energy efficient at 10, 20, 50 and 100% of it's rated load. There are different levels of certification that are beyond the standard "plus" rating. These are Bronze, Silver, Gold, Platinum, and Titanium. See the graphic above to get a clearer vision as to what these mean.
Cooler Master V Series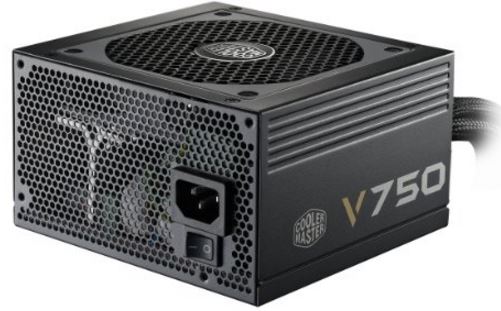 Corsair CX Series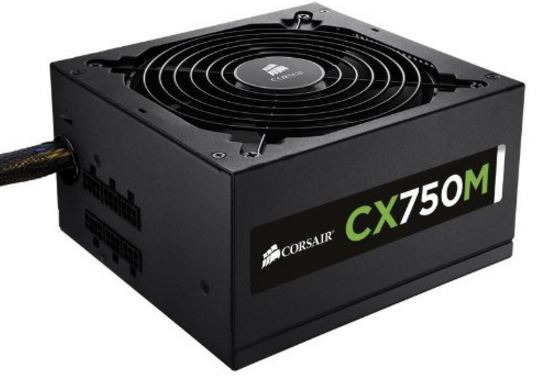 Sentey MBP HM Series Power Supply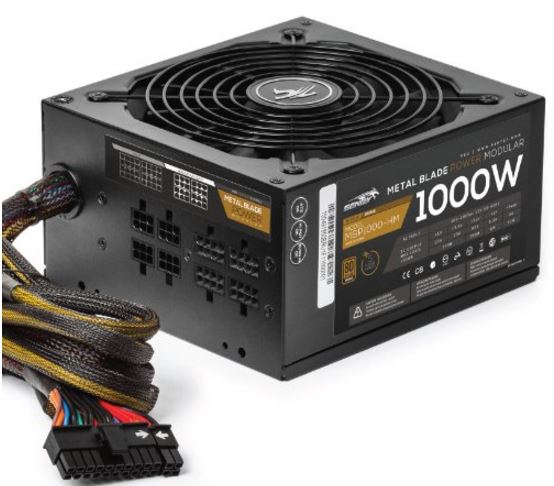 FirePower Silencer MK III