Call of Duty Advanced Warfare is going to be released on November 3rd, 2014. Exciting as it may be, it's important to know that if your computer isn't up to par, it may be lacking and you won't be able to experience the gameplay to it's full advantages. This newest addition to the Call of Duty franchise is one of the most anticipated, long-awaited arrivals that we've seen in a long time! If you're here to check whether or not your graphics card needs an upgrade before you play the game, listen in. First, let's check the minimum system requirements.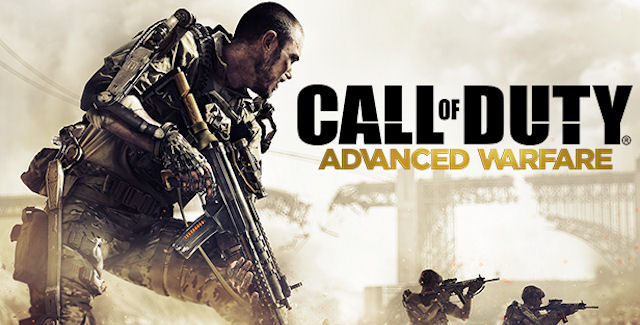 Call of Duty Advanced Warfare System Requirements
Operating System: Windows 7 64-Bit / Windows 8 64-Bit
Processor: Intel Core 2 Duo E8200 2.66 GHZ / AMD Phenom X3 8750 2.4 GHZ or better
RAM: 4GB Minimum, 6GB Adequate, 8GB Recommended.
Hard Drive: 40GB of total space required.
Sound Card: DirectX Compatible.
Graphics Card: See Below.
Which Graphics Card is Best for Advanced Warfare?
Call of Duty Advanced Warfare promises to be an outstanding game with incredible life-like graphics and stunning high definition clarity. There's no doubt that with the best graphics card, you'll be able to dominate the competition and have a blast doing it. Here are some of the best graphics cards that won't disappoint.
EVGA GeForce GTX 970 Superclocked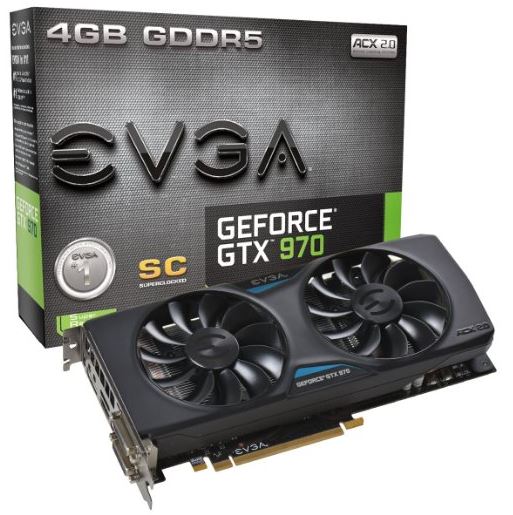 In two days, on October 20th of 2014, the EVGA GeForce GTX 970 Superclocked Graphics Card will be available for purchase. It's highly anticipated and worth the investment if you plan on playing the new Call of Duty game to it's full extent. The new GTX 970 boasts 4 GB of GDDR5 memory to keep the graphics smooth and glitch-free. With the integrated CUDA cores, experiencing real-effects from the game are now a standard. To top it off, the GTX 970 has two super-quite integrated cooling fans that keep it operating at an ideal temperature range. This keeps it in check at all times when you rely on it most.
EVGA GeForce GTX 760 SuperClocked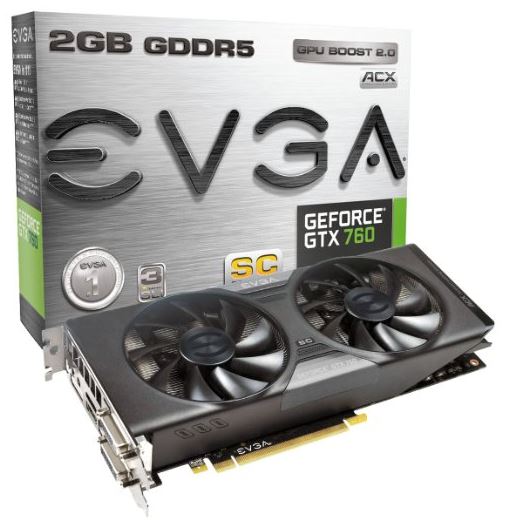 If you're on a budget and can't afford the 970, be sure to check out the EVGA GeForce GTX760 SuperClocked Graphics Card. It's one of the most promising cards in it's price range right now. With a base clock of 1072 Mhz, a boost clock of 1137 Mhz, and a memory clock of 6008 MHz effective, it delivers smooth, cutting-edge video for quick action shooters like COD: Advanced Warefare. It's packed with 2 GB of GDDR5 256 bit memory for blazing fast performance that's unmatched in value.
ASUS STRIX-GTX980-DC2OC-4GD5 Graphics Card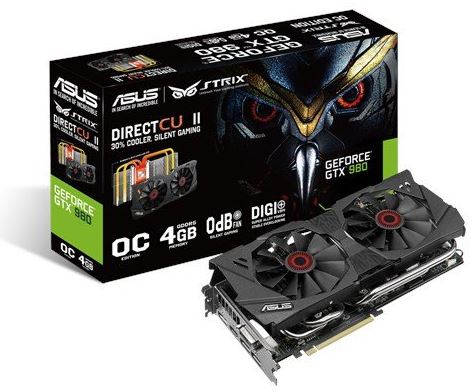 If you're looking for an outstanding gaming experience on your PC, look no further than the ASUS STRIX-GTX980-DC2OC-4GD5 Graphics Card. With a boost clock of 1279 Mhz, exceptional performance is the norm when playing Call of Duty with this video card. If you're familiar with computers, you'll know how crucial proper cooling is. The Direct CU II with 0dB fan offers three times less sound than your typical video card – keeping it silent and up to 30% cooler than the competition. It's incredibly fast right out of the box, making installation a breeze for a noticeable performance upgrade. There's no doubt that it's on the pricey side, but you honestly do get what you pay for in this case.
ASUS GTX980-4GD5 Graphics Card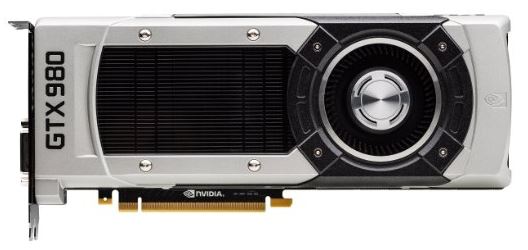 The ASUS GTX980-4GD5 Graphics Card is set to release officially on November 7th, 2014 – just a few days after the release of Call of Duty Advanced Warfare. If you have the patience to wait and per-order, be sure to check out the ASUS GTX980-4GD5 Graphics Card. It's Asus's newest addition to their lineup that comes complete with NVIDIA GPU Boost 2.0 – promising incredibly high FPS without the lag you may have grown used to. The massive amount of memory, 4 GB of GDDR5, provides gamers with cunning-edge, lifelike video quality that will have you sitting on the edge of your seat. Although the price tag is a bit steep, and currently not yet available, the ASUS GTX980-4GD5 Graphics Card sure looks like an excellent contender!
MSI GTX 970 GAMING 4G Graphics Card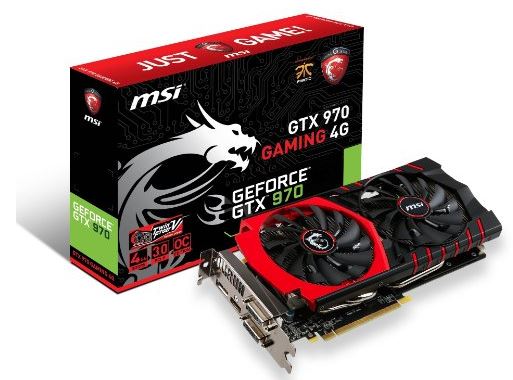 With the MSI GTX 970 GAMING 4G Graphics Card you'll have plenty of performance and power. With 4GB of 256-bit GDDR5 VRAM, lag will become a thing of the past. The NVIDIA GeForce GTX 970 GPU core provides fast response to the latest PC games without a sweat. Several viewing options are available since it's equipped with DL-DVI-D, DL-DVI-I, HDMI and a DisplayPort. Being that it's 3-way SLI ready, you can have an triple the amount of power that you normally would. At first glance, the Twin Frozr V Thermal Design looks cool, but it's even cooler knowing that it actually adds to the functionality of this graphics card. This is what keeps it cool and running at the optimum temperature range for the best performance possible.
Final Thoughts
Although we're still a few weeks away from the long-anticipated release of Call of Duty Advanced Warfare on PC, preparing your system for it will keep you in the top of your rank. The graphics cards that we presented are all top-rated, high-end choices that boast incredible performance and long-lasting reliability. If you need any further assistance, or would like to contribute your thoughts, please leave us a comment in the form below.