When Netflix first hit the market, many reviewers claimed that this could be the death of cable. In many ways, they were right. Today, we've become accustomed to having all the content we want available at the touch of a button. What's the point in waiting until your favorite television show comes on when you can just binge watch the entire season in one go? Netflix isn't the only provider of streaming services either. We've got HBO, Hulu, and even Amazon hopped on the streaming bandwagon.
When streaming technology first hit the market, we were so impressed with it that being forced to watch television on our 13" laptops was fine. But today, we're looking for something a little more. With many providers offering content in 4K, it's clear that the big screen is the only way to enjoy your favorite television shows and movies.
Stringing an HDMI cable across your living room floor is a little cumbersome. A good alternative is an HDMI streaming stick. These handy little devices plug right into the HDMI ports in your TV or computer monitor, and provide you with an entire interface and operating to access your favorite streaming services. Today, we're going to take a look at the two best HDMI streaming sticks on the market. We'll help you understand the differences between them, and pick the one that best meets your needs.
Amazon Fire TV Stick
Needing no introduction, Amazon has become such a prevalent retailer in the online space that they're almost a household name. Known for being the go-to website when you want to purchase literally anything online, they've recently started producing their own products. Starting with the Kindle and eventually moving on the Fire Tablet, Amazon has made it clear that they know what their customers are looking for. The Fire TV Stick is the latest product in their arsenal, and given their impressive track record we've got high hopes for this little streaming stick.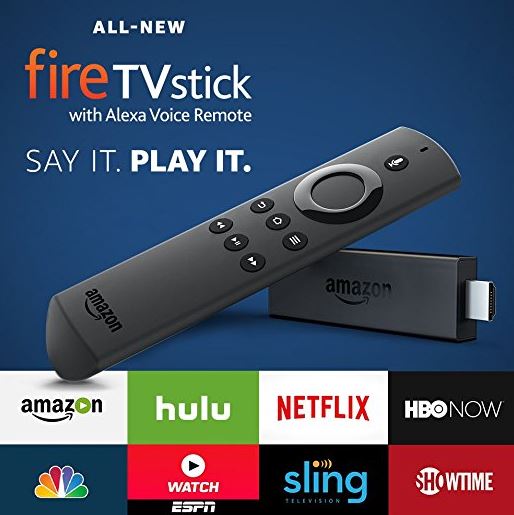 First Look
These days, there are countless streaming sticks on the market. Each of them are attempting to do the same thing, so it's hard to make one that stands out. From the design alone, the Amazon Fire TV Stick doesn't look much different from the competition. When your product is literally described as a stick, there are very few ways that you can make it stand out visually. It's got a power cable on one end, and an HDMI port on the other. Other than that, there isn't much we can say about it in the looks department.
One way that Amazon makes it clear that their stick is different from the rest is with the placement of their logo along the otherwise Spartan face. But since you'll have this handy little gizmo tucked in behind your TV, this is where the similarities end. The moment you power it on, you'll know that you've just upgraded your TV to an all-in-one entertainment device.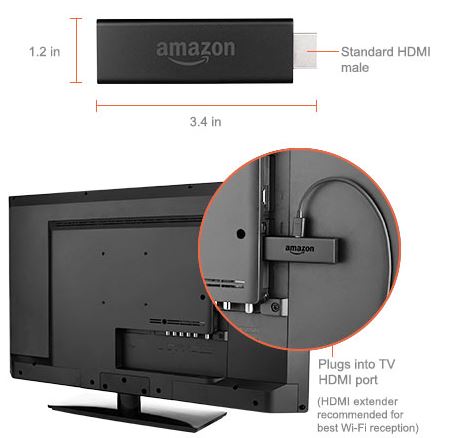 Controls
While the stick itself is bare an uninteresting, the remote control is something that you'll be interfacing with on a daily basis. Amazon took note, and designed something that's a lot more pleasant to look at. It's completely inoffensive. With a matte-black, rounded design, it looks a lot like a simplified version of the same remote you use for any of your other home theater devices. But this one is very compact, and feels good in the hand. In the center, you've got a simple six button control scheme. These buttons allow you to go back, view the home screen, open the menu, and perform basic navigational actions such as pause, play, or rewind.
The focal point of the remote is the large directional circle located at the top. Using it, we found it to be much more pleasant to use than your typical four button layout. A circle is just such a natural shape for your hands, and we never found ourselves accidentally hitting a combination of the up and side markers, forcing our cursor into a wild hunt for something we never intended to select. Moving through menus just felt natural and easy. We felt like we'd been using the remote for years the second we picked it up.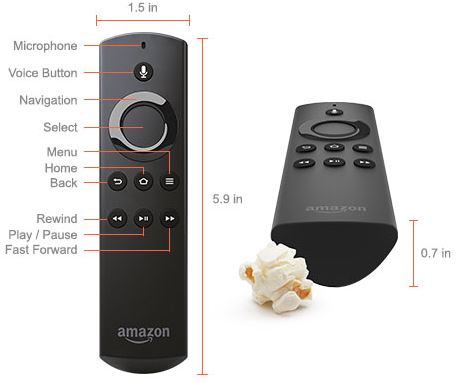 Our only complaint about these compact controllers is text entry. If you've ever had to enter a 15 digit Wi-Fi key on a remote like this, you can feel our pain. This is where the amazon Fire app comes in. This app can be installed on your smartphone, allowing you to use the on-screen keyboard for text entry. The interface is a little smoother, and we wound up just using our phone to find shows all the time. But when your phone battery is low or out of reach, the remote is handy to have.
There is one more control method that we couldn't just skip over. The Fire TV has Amazon's Alexa built right in. This is a voice-activated control system that lets you search for things using your voice. We found that the speech recognition worked incredibly well, and detected even our mispronounced requests with ease. The only disadvantage is the chance that your roommates will hear that you've been up watching Gilmore Girls all night, but you can't blame Amazon for that.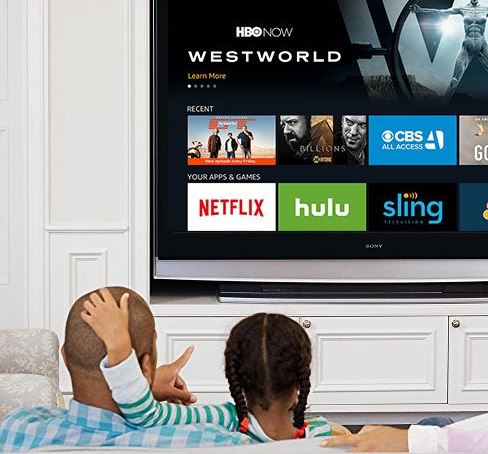 Interface
One of the things we love about the Fire TV's interface is the large, easy to see boxes. All of your content is displayed on the screen with a giant graphic accompanying it, so you often know what kind of a show you're getting into before you choose it. This makes browsing through the massive selection available to you a breeze.
When you first fire up the stick, you'll spend a little more time browsing than you do later on. This is because it will always prioritize recommendations over the standard list of content. It will learn what kind of content you like to watch, and make sure that related shows are front and center at all times. We've had a Fire TV stick for a while now, and we usually find something to watch on the front page. In many ways, it's like having your own personally curated list of movies tailored specifically to your interests.
When you do finally select a movie, things get a little more detailed. You've got the typical synopsis, but the Fire TV also pulls information from IMDB. We're a firm believer in their rating system, so having it right up on the screen is great. You can view information like the cast and directors, or find other movies with the same cast members. Due to its combination of being easy to use and nicely laid out, we're a big fan of the interface of the Fire TV Stick.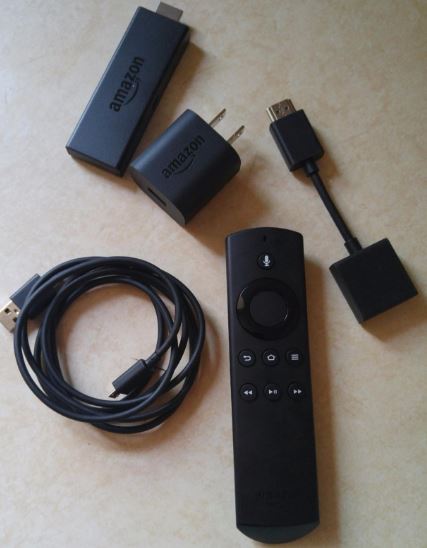 Compatibility
As is to be expected from a top tier product, the Fire TV stick is compatible with virtually every streaming service out there. Of course, it supports Amazon's own increasingly popular Prime Video service, as well as other popular ones like Netflix, Hulu, and HBO Go. The list is literally too long to post here, but we haven't yet found a single legal streaming service that won't work. It does more than just video, too. You can sync it up with your Spotify account, or access your own personal images and videos from Amazon's cloud service. If you're looking for a stick that can do it all, this is a great choice.
Roku Streaming Stick (3600R)
Roku was one of the first devices on the market with a streaming stick, and the 3600R is the latest version of this popular device. Although it's kept in the very same form factor as the previous models, there are several powerful upgrades under the hood that make the latest option the best buy.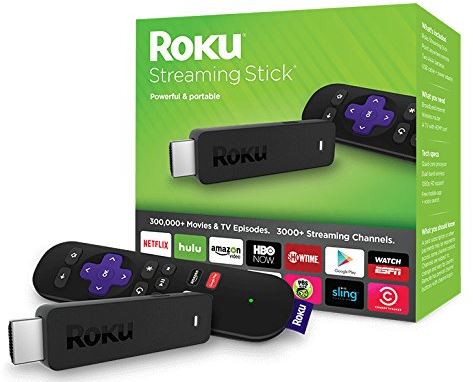 First Look
Although there is very little you can do with the design of a streaming stick, they certainly gave it their best shot. The Roku Steaming Stick itself is a little longer and thinner than Amazon's, and features smoothly rounded edges and a sharply angled face. It's got a rectangular LED on the back that lets you know it's in use, designed similarly to the power indicator on a MacBook pro. Although just a small visual tweak, it really adds a lot to the quality and appearance of the stick.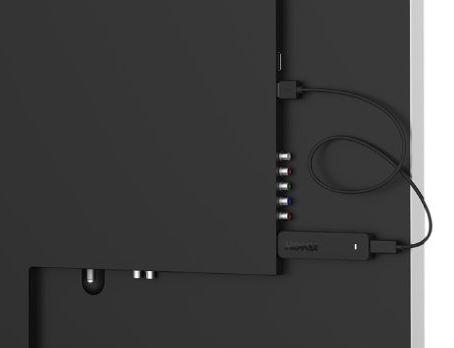 Controls
We've got to admit, the Roku remote is one of the best that we've used. Although they are using a more traditional layout, it works extremely well. It's not an infrared remote, it's Bluetooth. This means that you don't have to point it at anything, or even have your stick visible. Just hold it wherever is comfortable and navigate away. Although we don't generally like the four button directional pad, Roku's works very well.
The buttons are a little more "clicky" than some, so accidentally pressing the wrong button is unlikely. Directly above the pad, Roku has placed the back and home buttons. These are the ones you'll most commonly use, so it's a great location for them. Just below the D-Pad is your navigational buttons that let you play, pause, and fast forward the content your watching. But the unique thing about this remote is on the bottom. When you've got a stick that can connect to hundreds of streaming services, it can be a bit cumbersome to navigate between them. They've placed the four most popular streaming services on the bottom of the remove via their own dedicated buttons, so your favorite shows are only a click away.
Worried about losing the remote? No problem! With the downloadable app, you don't even have to use a dedicated remote. We've already covered what this app can do, and it's very similar to Amazons. But the one unique feature about it is the ability to plug in your headphones and listen to the audio in a more private manner. In our tests, this feature worked brilliantly, and we're surprised that other manufacturers haven't caught on yet.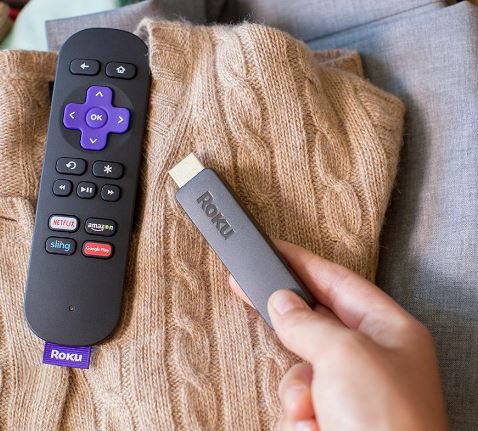 Interface
Roku's slightly cartoony interface is a little simpler than Amazons at first. It's designed in a manner similar to the Apple TV. You start with a basic array of streaming services to choose from. Using Roku's store, you can add more streaming services if you like. On your home screen, you'll only see the services that you've either subscribed to, or selected. This keeps the interface from getting cluttered, providing you with a better experience. It's not quite as personalized as Amazon's interface, but we found it much easier to navigate to shows that we wanted to watch.>
Compatibility
As is to be expected, Roku supports all the heavyweight streaming services on the market. Where they excel is their support for unique services you may not have heard about. Did you know that NASA has their own channel? Have you heard of the Netflix-knockoff "Napflix" which curates video designed to put you to sleep? Neither had we, until we started browsing through all the streaming services that Roku offers.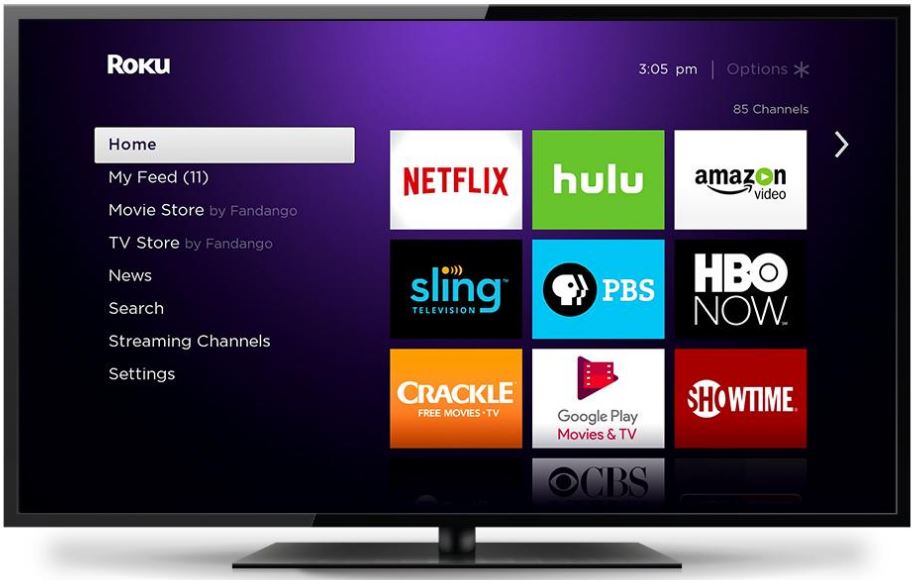 Roku's system is more like an ecosystem. Companies are submitting their own services to be included in the list. Almost all of them are free. Because it's a submission system, when you really start getting down into the niche stuff there is obviously going to be a lot of services you're not interested in. But after just a few minutes of browsing, we found tons of great new content to add to our list. In many ways, this makes the Roku streaming stick a little bit like the Android TV boxes you can get on eBay, only everything here is high quality and legal.
Which Streaming Stick is Right for Me?
This isn't a brand-new technology. Streaming sticks (and video streaming in general) have been around for quite some time. This means that the product lines are quite evolved, and provide a huge amount of bang for your buck. If we were stranded on a desert island and had to pick only one of these streaming sticks to keep us entertained, we'd first have to think about our content consumption habits.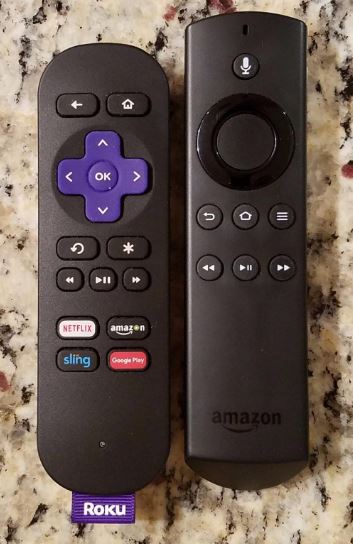 If you don't really like somebody else telling you what to watch, you should buy the Roku Streaming Stick. You do need to do a little more digging to find the content you want, but there is plenty of great stuff available through Roku that you won't find in many other places.
If you're looking to take recommendations and discover new media, then the Amazon Fire TV Stick has the perfect curation system for you to try out.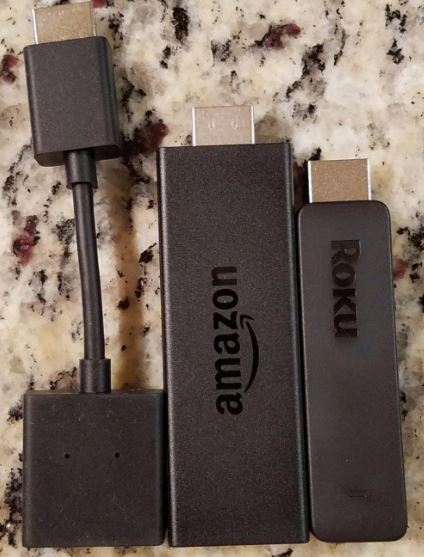 The only catch is that both of these devices require an active internet connection to work well. Some people don't get a very good wireless network connection in their living room. If this is the case, you might want to consider the Roku Ultra. This streaming box gives you a wired Ethernet connection, so you can jack right in. Don't have wired internet either? At this point, your best option is to consider a router upgrade or a Whole Home Wi-Fi system.