There's no better upgrade for your PC or Mac that's more noticeable than an upgrade of your storage. An internal solid state drive uses flash memory to give you the fastest read/write speeds possible while using less energy and more efficiency than your standard hard drive. If computer performance is important to you, there's really no excuse to not invest in an internal SSD since it's going to give your system a fantastic upgrade in both speed, performance, and energy use.
Kingston Digital SSDNow V300
Credited as being ten times faster than your standard 7200 RPM hard drive, the Kingston Digital SSDNow V300 Internal Solid State Drive gives you the ability to fully maximize your system's speed and efficiency. As one of the most cost-effective ways to improve the overall responsiveness of your computer, it improves loading speeds and boot up times for all operating systems and applications. With no moving parts, you're assured maximum reliability and top of the line performance for several years to come.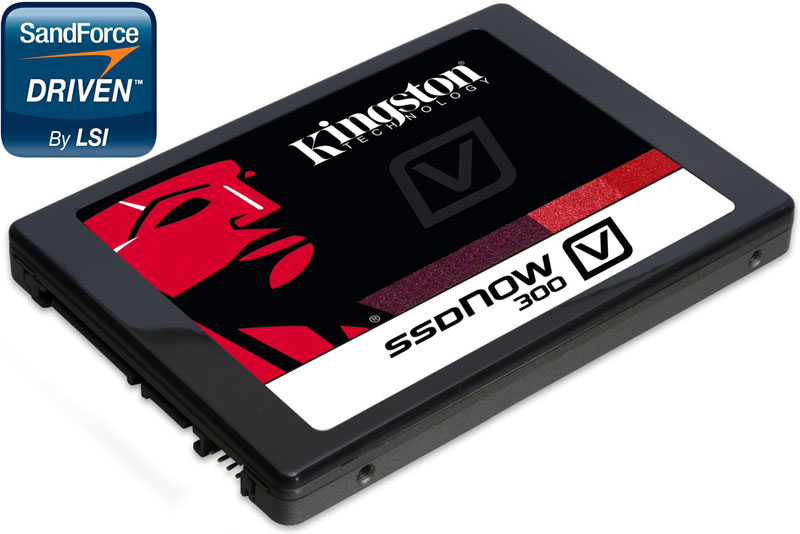 Available in multiple capacity sizes ranging from 60 Gigabytes, all the way up to 960 Gigabytes, there's an SSDNow available for a wide range of systems in a variety of applications to fit the workload you need. With a completely silent operation, it's going to operate cooler and with added efficiency since excessive cooling isn't necessary for flash based media like an internal SSD of this quality.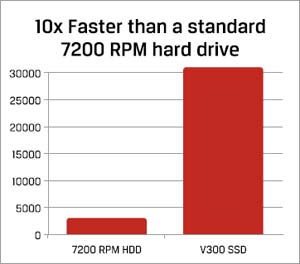 Best of all, Kingston packages each of their SSD's with an impressive three year warranty with free technical support for life. This guarantee is a nice bonus to see since it ensures long lasting durability and state of the art longevity. Additionally, the V300 features an LSI SandForce controller that's been built and optimized to keep the drive running just like new for years to come. In fact, it's completely shock-proof and built to hold up to impact, drops, bumps, and a little bit of abuse. These drives are tough, and Kingston is proud of that.
Crucial BX200
The Crucial BX200 Internal Solid State Drive offers blazing fast read/write speeds that are up to 13 times faster than your standard hard drive with an added boost of energy efficiency that'll deliver noticeable improvements to your system. With 40 times the energy efficiency than your standard hard drive, your computer will naturally use less energy and therefore produce much less heat. With sequential read speeds up to 540 MB per second and sequential write speeds up to 490 MB per second, file transfers, downloads, installations, and even boot up times are noticeably improved right upon installation. It's a very exciting experience to give your system so much of an upgrade for a fraction of the price of a completely new machine.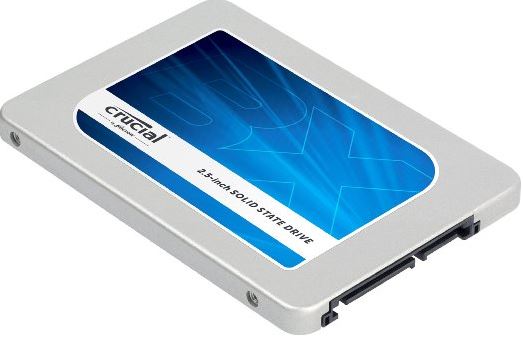 Crucial has been a leader in memory for over a decade, since then they've developed some of the best selling memory for a wide range of systems. One of their latest perks they've added to their lineup of internal SSD's is Acronis True Image HD Software. It comes included and gives you the ability to migrate all of your data to your new drive without any guesswork. It'll walk you through the process and make sure that you're transfering and backing up all of the important files and documents that you need.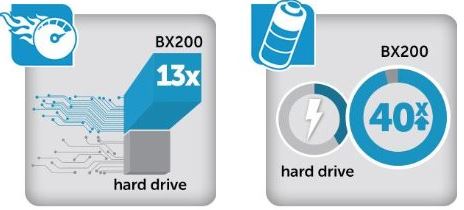 One additional perk is that the Crucial BX200 is fully compatible with the Crucial Storage Executive tool that's completely free of charge. With it, you're able to monitor and maintain your drive with a "birds eye" view so you're always aware of what exactly is being saved and stored on your drive. Overall, its a nice tool that gives you the upper-hand on fully realizing the data you've saved.
SanDisk Extreme PRO
Offering some of the best features for the price, the SanDisk Extreme PRO is another popular choice. Utilizing SanDisk's very own nCachePro technology, you can expect long lasting performance 24 hours a day, 7 days a week, and 365 days a year. Backed by an impressive 10 year warranty, there's a ton of value with their promised longevity.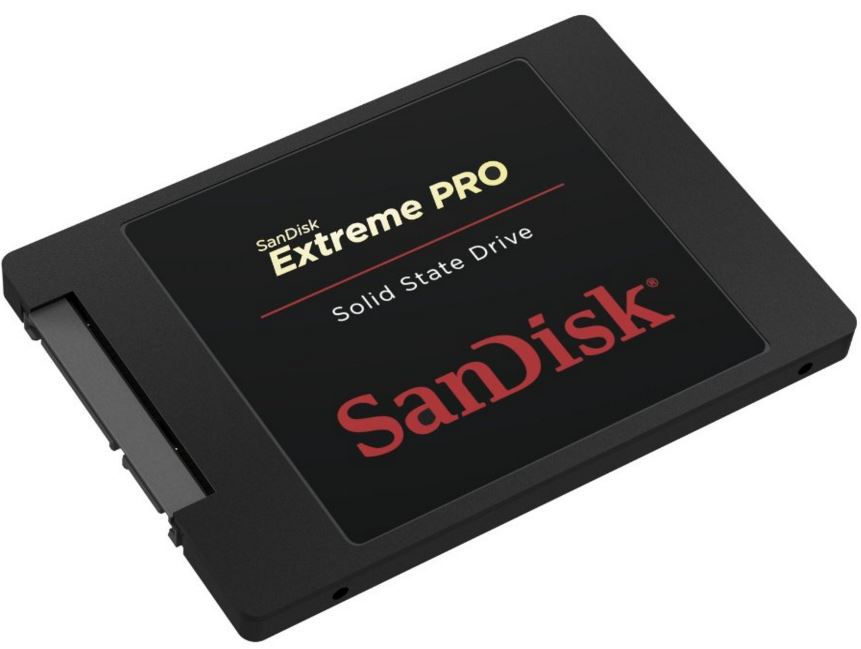 With a sequential read speed up to 550 Megabytes and a write speed up to 520 Megabytes, you'll immediately notice a massive upgrade in performance in terms of boot times and amazing file saving and access times. Since there are no moving parts and improved efficiency, you can expect much less heat output and improved reliability. SanDisk has even includes the SSD Dashboard software that uses S.M.A.R.T. support to constantly make sure that your drive is running as well as it should. If there are any risks at hand, it will let you know in advanced so you can prevent data loss right from the start.

As an added bonus that boost performance and reduces latency, there's also TRIM Support and Background Garbage Collection. It will automatically free up unallocated blocks that used to hold data so they aren't hanging around and causing interruptions or loss in speeds. With this, you won't experience any mysterious losses of speed or efficiency as time goes on.
Samsung 850 EVO
Available in a variety of capacities from 120 GB, 250 GB, 500 GB, 1 TB, and even 2 TB, the Samsung 850 EVO Series Internal Solid State Drives pair top of the line performance with a great deal of affordability. With a sequential read speed up to 540 MB per second and a sequential write speed of 520 MB per second, you can achieve faster load times, better save times, and a noticeable boost in overall performance. Additionally, a random read speed of 100k and a random write speed of 90k will keep this internal SSD performing as a top choice for years to come.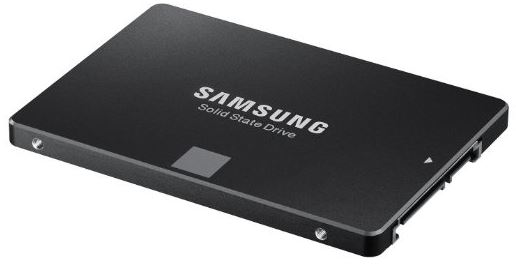 With Samsung's Dynamic Thermal Guard Protection and Secure 256 Advanced AES Encryption, you can rest assured knowing that your data is always safe and sound. The Dynamic Thermal Guard Protection works by constantly monitoring and maintaining ideal temperatures for the drive to operate in. If at anytime the temperatures reach a dangerous level, the drive will automatically throttle down to make sure your data isn't at risk of being comprimised.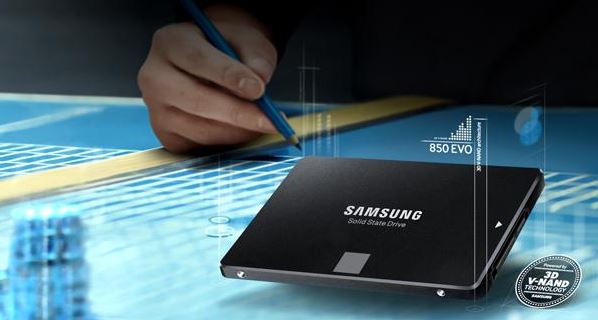 Since it comes fortified with Advanced 256 Advanced AES Encryption, your important data is always secure without any bottle necks or degradation in performance. Additionally, it compiles with TCG Opal 2.0, making it easily integratable into Windows with Microsoft's e-drive IEEE 1667 standard (Standard Protocol for Authentication in Host Attachments of Transient Storage Devices).
Final Thoughts
In terms of boosting your system's performance and speed, an upgrade to an internal solid state drive can provide a noticeable upgrade. The installation and upgrade process is quite simple and can be performed with little to no experience needed. We've outlined and reviewed several top of the line, best internal SATA 2.5 inch solid state drives that make sense for 2016. Each offer a great deal of efficiency that operate much quieter and cooler than your standard 7200 or 10k RPM hard drive. You shouldn't have any trouble justifying an upgrade of this type. If you're someone that wants a computer that's built for speed, gaming, video editing, CAD, or another intensive tasks, look no further than improving your system with a new internal SSD.