When it comes to internal storage, we've seen a lot of impressive technology lately. SATA drives are still common, and most consumer grade Solid State Drives aren't capable of producing in excess of the theoretical SATA maximum. But if you're the type that likes to push your technology to the limit, a PCIe M.2 NVMe SSD is just the way to do that.
What exactly is an NVMe SSD? The acronym stands for Non-Volatile Memory Express. Essentially, it's a way to use the standard PCI express bus to access locally stored data. Non-only does this bus support much more bandwidth than a standard SATA bus, but it's allowed manufacturers to crank out SSDs that offer unparalleled performance.
But not all drives are created equally. Even though the NVMe standard is very fast, you still need to have the proper hardware to take advantage of it. Using a slow NVMe SSD would be like riding your bicycle on the autobahn – you're not going to go any faster. We took a look at the three best NVMe SSD's on the market for 2017. First, we'll show what makes each of these devices unique. Then, we'll help you pick the one that's right for you.
Samsung 960 Pro Series
Just under a year ago, Samsung changed the SSD market by releasing their V-NAND flash memory. The technology provided a modest bump in performance, and a massive increase in storage space. With the 960 Pro, they've taken everything that made the first drive a success and made some major improvements to the platform.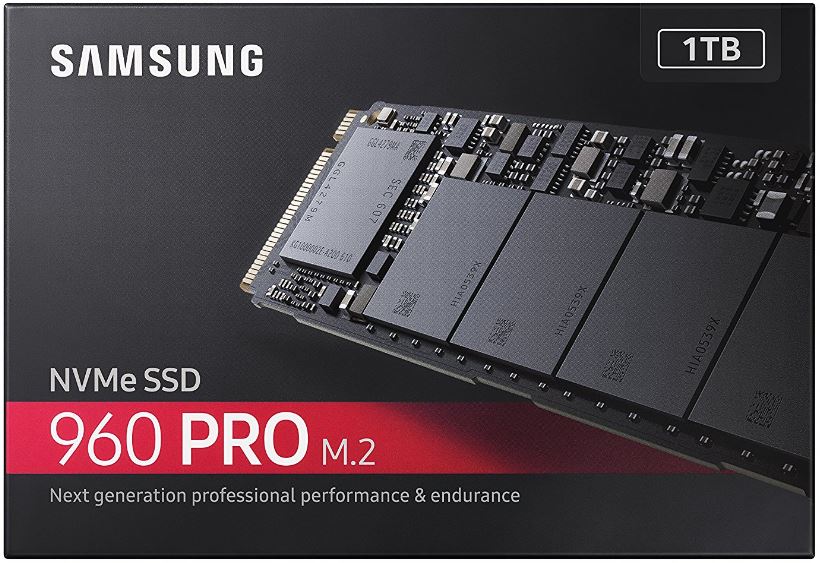 Hardware
There are three different sizing options for the Samsung 960 Pro Series. The smallest (and cheapest) of the bunch is the 512 GB model. Although it's a little cheaper, the 1 TB model probably provides the best bang for your buck. If you really need the additional storage space, the 2 TB model is one of the largest SSDs on the market.
No matter which option you choose, they all use the standard PCIe 3.0 standard. This means that they take advantage of four separate PCIe lanes, each of them offering a maximum theoretical bandwidth of 985 Gbps. Although that hasn't changed since the previous model, they have upgraded the controller. The latest batch of SSDs are the new Polaris controller. This controller has such impressive performance that Samsung hasn't been able to keep up with demand for this controller. They've reserved it only for their highest end SSDs and OEM direct product lines. While we expect this to be corrected in the future, this is one of the few devices you can find this impressive controller in.
Speed
All three versions of this drive have similar performance, although there are subtle differences. You can expect 3.5 Gbps sequential read, and 2.1 Gbps sequential write. The 2 TB, 1 TB, and 512 GB models are capable of 360K, 360K, and 330K IOPS for random write, with a 10% improvement in read speeds.
The main benefit of this platform over SATA is the fact that performance can be sustained. SATA is a buffered standard, so reading and writing operations tend to be unstable in their speeds. This is very obvious in our tests. We found that the average sustained data transfer rate was between 1100 and 1400 MB/s depending on the model. While data is copying, the rate had incredibly low fluctuation. This is representative of what you can expect when you're transferring a single large file, and should be a considered a best-case scenario. For the worst-case scenario, we ran a 4KB mixed read and write test and found that even under strenuous conditions performance was consistently over 120 MB/s. The end result is that this is one of the fastest SSDs on the market, and you can expect to consistently have read and write speeds upwards of 800 MB/s.

Disadvantages
If we're looking purely at the performance, this solid-state drive may be suitable for use even in enterprise scenarios. The only thing it's missing is power loss protection circuitry, so if your computer shuts off there is a chance of data corruption. But this isn't a feature that many users will need. Since it's one of the fastest SSDs on the market, it's priced accordingly. If you're looking at the top tier 2TB model, you'll be surprised to see that it's almost as expensive as some laptops. In our opinion, the 1TB model is the best bang for your buck, and the additional cost is well worth it considering the performance increase.
Intel 600p SSD
Ever since SSDs first hit the market, Intel has been one of the leading manufacturers for consumers who want reliability and performance above all else. While companies like Samsung, and even some of the inexpensive models, are catching up in terms of performance, Intel still has an edge. The 600p SSD is their latest version of their performance hardware, and it packs a serious punch.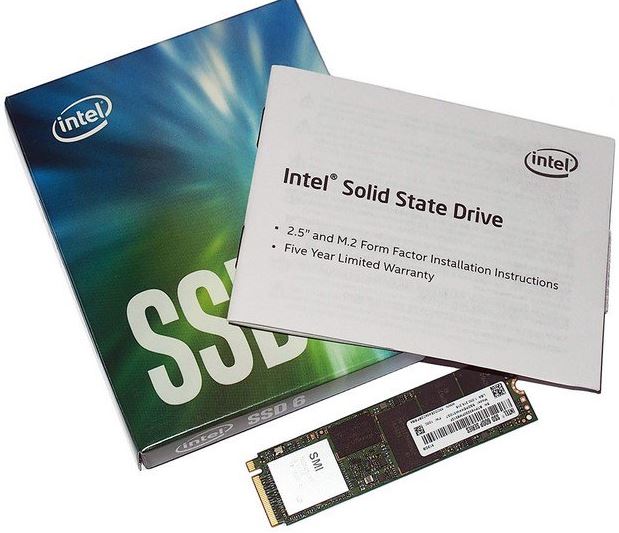 Hardware
Although this line of SSDs are available in multiple capacity sizes, each of them vary by a large margin in terms of performance. Intel customizes every single SSD for individual consumer needs, and the 512GB version is the bestselling model. This is the first SSD that uses TLC NAND storage, which is their own unique rendition of 3D NAND. At the time it was released, this technology was revolutionary. Although it's no longer the only product of its type, it still has a few advantages. The controller, a customized version of Silicon Motions SATA SSD controller, has a dual core ARM processor on board. This is the reason why Intel was able to boost its performance to PCIe levels.
On paper, this system is capable of 1.7 Gbps of throughput. One of the things that allows it to operate at high speeds is the SLC cache. SLC is single layer data storage, and it's much faster than MLC or 3D-NAND. Unfortunately, it's not very dense. This means that a 256 GB MLC NAND could easily cost you as much as a 1 TB drive otherwise. Intel has found the perfect compromise with their SLC cache. There is 17.5 GB of SLC storage space that handles your most commonly used data, allowing some of your system to perform at SLC speeds. To find out how this works out in the real world, we had to put it to the test.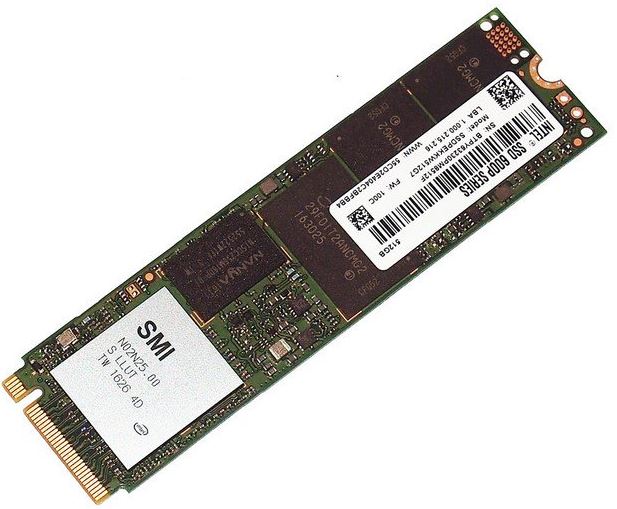 Speed & Reliability
In our tests, the Intel SSD 600p was able to average around 600 MB/s read speed and 330 MB/s write speed. Random access average 64 MB/s, and combined read/write cycles averaged 134 MB/s. On paper, these numbers don't look great. But it's important to consider Intel's objective with this drive. It's designed for enterprise applications, and is one of the most reliable on the market. It's capable of sustaining very high loads for a very long time, and comes with a 5-year warranty. Most consumer drives will buckle under pressure, but this is an area where the Intel 600p shines. It's got a 5-year warranty, and we'd expect that it should last you much longer than that.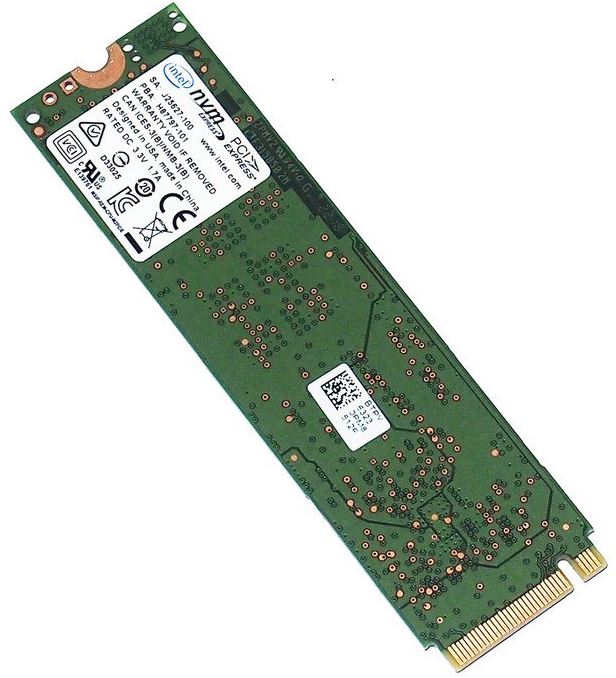 Disadvantages
Most consumers probably won't see an advantage to the reliability. It's best used for people who have high data use on a regular basis, and are worried about corruption. Instead, this SSD should be used by people are aren't too concerned about performance and more about price.
Patriot Hellfire
Commonly known for their RAM, Patriot is a new entrant into the SSD market. This is their first attempt at making a consumer grade SSD, and they've certainly made a statement. They designed a product that is able to compete with the highest end products, and yet is sold for a very affordable product. Although this isn't the fastest NVMe SSD, it very well might be the best balance between price and performance on the market.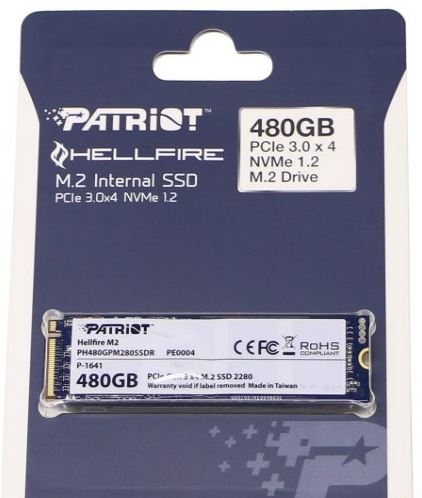 Hardware
The Patriot Hellfire has a controller made by Phison. It's capable of having 8 separate data streams that can cumulative execute 130,000 read IOPS and 120,000 IOPS. It's available in both 240 GB and 480 GB versions, each of which are identical aside from the memory chips. The chips themselves are made by Toshiba, using their newest 15nm MLC NAND flash. This required them to use the MVNe 1.2 specification, giving a moderate performance increase above the first-generation products.

Speed
It's clear that Patriot is doing things a little differently with their SSD, so the real test is to see if the numbers can hold up against more expensive models. After thorough testing, we found that it holds up surprisingly well. The drive is capable of peak performance rates of 800 MB/s for sustained read and write operations. This puts it well ahead of our expectations, and leaves it as a strong contender in the marketplace. 4K Random writes weren't quite as impressive, but they were still a little better than we expected. It clocked in at 140266 IOPS, which is even better than the specifications. It's not quite as fast as Samsung's drive, but still better than the Intel model.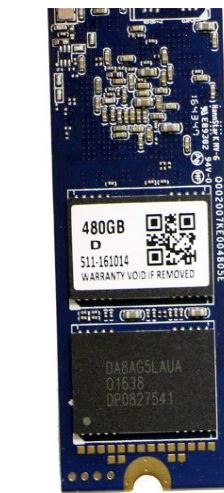 Disadvantages
This drive is a great way to get fast, cheap storage, but it comes with a few tradeoffs. It performs best with sustained operations, which are not the most commonly used. Generally, consumers buy an SSD to make their computer feel snappy. But your operating system is mostly just accessing small files, so the random read and write operation speed become more of a factor. This is the one area that the Patriot Hellfire series SSD don't really excel in. Unless you're moving large files or editing video, you will only notice a meager improvement over the Intel drive.
Which NVMe SSD is Right for Me?
Trying to make sense of all the numbers? Luckily, they're not quite as important as you think. Benchmarks and specifications only show you the performance of an SSD in one specific area. To determine which one is the best for your needs, you'll need to think a bit about how you generally use your computer.
The Samsung 960 Pro is the best choice for anyone who has a powerful computer, and is willing to pay for top notch performance. It's by far the best of all the SSDs we tested, but it's essential that you consider the context. It performs well in benchmarks, but the only way you'll be able to take advantage of this performance is if you are using demanding applications.
For the average consumer, the Patriot Hellfire is the best bargain. You get a lot of storage space, and a noticeable performance improvement over the standard M2 SSDs you normally get in this form factor.
But if you're looking for reliable data storage in mission critical applications, then your only option is the Intel SSD 600p. This drive is designed to be bulletproof, allowing it to last many years longer than any other SSD on the market. If corporations trust this drive to keep your data safe, you can certainly trust in in the home or in the office.