Laser Wireless printers are the most expensive printers on the market in 2017, but for good reason – they are the best. If you are currently looking for a wireless color laser printer, you may be confused because there are so many different ones to choose from. We are going to simplify the decision for you by giving you a list of the top 3 best wireless color laser printers currently on the market.
HP Color LaserJet Pro M252dw Printer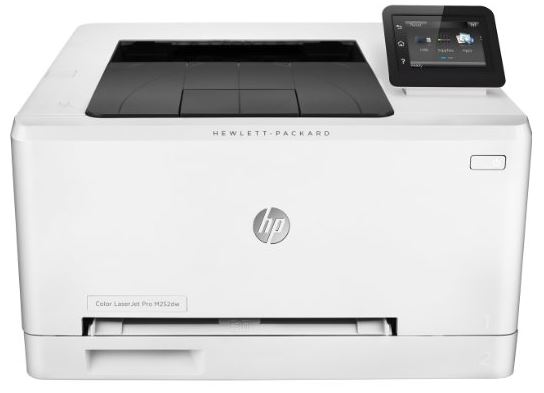 Features
Easy to Use
Intuitive Color 3 inch Touch Panel
Resolution (Black) Up to 600 x 600 dpi
Resolution (color) Up to 600 x 600 dpi
Resolution Technology: HP ImageREt 3600
19 pages per minute.
The HP Color LaserJet Pro M252dw Printer is fast and simple to use. To give you an idea of how fast it is, the first page (black ink) will come out in 18.5 seconds – the first page (Color) will come out in 19 seconds.
Web-Connected
The HP Color LaserJet Pro M252dw Printer connects to the web, making it easy to use. You can use a color touchscreen and apps to access the printer. With "Now with AirPrint," you will be able to print from virtually anywhere. You can use your iPhone, iPod touch or your iPad to print wirelessly.
Only Takes a Couple of Minutes to Install
Taking what seems like forever to start using a printer is no longer an issue. With HP Smart Install, there is no CD required, making it easy to install.
Print Professional Pictures
With HP Image Ret 3600 and ColorSphere II toner, you will be able to produce vivid colors. You can print professional-quality pictures at a rapid pace – as fast as 14 pages per minute.
Save Energy
This color laser printer will help you meet your environmental goals. It features a special Auto-On/Auto-Off technology, allowing you to reduce energy use. The MFP's preinstalled and small sized cartridges result in less packaging waste. Once the cartridge is empty, it can be returned through HP Planet Partners where it will be recycled.
Samsung Xpress SL-C410W/XAA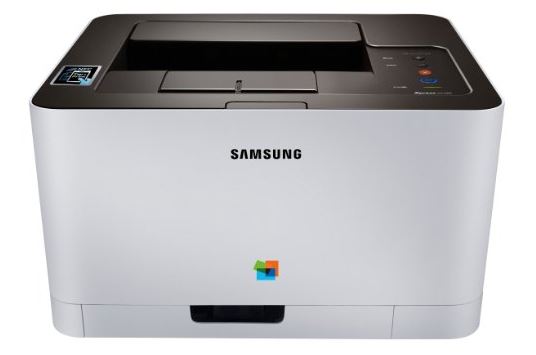 Features
Print Wirelessly
Print on Tap
Google Cloud Print
Easy to Use
The Samsung Xpress SL-C410W/XAA makes all Smartphones smarter. It is easy to use, saving time and effort. With advanced NFC technology, powerful compatibility and Wi-Fi direct, all you have to do is simply push the button.
Print Wirelessly
With the Samsung Mobile Print App (this can be downloaded for iOS, Android and Windows Phone devices), you can print wirelessly.
Google Cloud Print
With the Samsung Xpress SL-C410W/XAA, you can use tablets, PCs and Smartphones to print directly from the Cloud. Embedded Google Cloud Printing is one of the many features this printer has.
Print with the Push of a Button
"Get Print on Tap!" All you have to do is click a button on your device that is connected to the Samsung Xpress and the printer will start printing.
One Touch Eco Button
To save on paper, toner and energy, simply push the Eco button. You can change color to grayscale, print multiple pages on one sheet and skip those blank pages.
Canon MF628Cw imageCLASS Wireless 4-In-1 Color Laser Multifunction Printer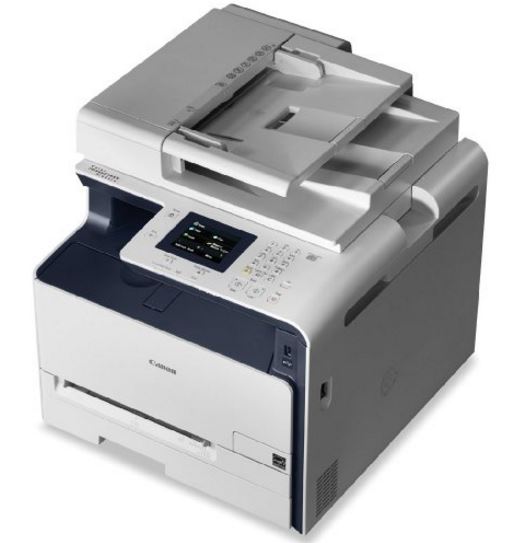 Features
Up to 14 ppm
4-in-1: Print, Scan, Copy and Fax
Easy to Use
Print on the go
The Canon MF628Cw imageCLASS Wireless 4-In-1 Color Laser Multifunction Printer has 4-in-1 capabilities. You can print, scan, copy and fax all on the same device. With speeds of up to 14 pages per minute, you can print in both color and black and white.
Printing on the Go – Great for Mobile Devices
With the Canon MF628Cw imageCLASS Wireless 4-In-1 Color Laser Multifunction Printer, printing on the go will be easier than ever before. This printer is equipped with mobile capabilities that will blow your mind. With the wireless connectivity, the user will be able to print from anywhere in the home or office. The Canon Mobile Printing App will allow the user to print web pages, documents and images from select iPads and Apple iPhones. The app is free and it will allow the users to print their image through a wireless network. This printer also offers Google Cloud Print.
Easy to Navigate through the Control Panel
The Color LCD Display shows seven-lines, allowing users to easily navigate through the menu. The wide screen is easy to read, allow users to complete their tasks in no time at all. Straight from the control panel, users are able to access the eco-copy and scan function.
Top of the Line Imaging Performance – Just What You Need
Superior Imaging Technologies offers crisp, amazing output with brilliant tone-on-tone clarity. The Pure Black Technology will create the richest blacks using only the black toner.
Single Cartridge System
With the single cartridge system, the life of the machine can be extended. The Single Cartridge System contains all of the needed print elements that wear out with printing. The cartridge is easy to replace, simplifying the maintenance. The drum, toner and other parts have all been combined into one unit.
Smart Document Handling
Scan, copy and fax, without having to worry about damaging the original documents. The 50-sheet Automatic Document feeder makes life easier.
While each one of these printers has been labeled as one of the best wireless color printers, we recommend number one out of all of them, which is the HP Color LaserJet Pro MFP M277dw. This printer is the most expensive of them all; however, it is completely flawless. Whether you choose to go with the printer the author has selected or not, as long as you choose one of the printers from this list, you can rest with the satisfaction of knowing you have chosen the best wireless color laser printer on the market.