A Bluetooth Headset enables you to move around with the wires and cables commonly associated with a standard headset. They have the unqiue ability to receive audio without the use of a physical connection, thus boosting mobility and even productivity in some cases.
Like any electronic item, it can seem overwhelming and downright difficult to determine which Bluetooth headset is worth spending your hard earned money on. We recently sat down and researched, reviewed, and wrote comprehensive reviews on the top rated Bluetooth headsets that are excellent choices for 2015.
LG Electronics Tone+ HBS-730 Bluetooth Headset
Using Bluetooth version 3.0, the LG Electronics Tone+ HBS-730 Bluetooth Headset can give you high quality audio sounds in one small package. If you're going to use it for listening to music, you can expect digital, incredible sound quality. And if you're using it to take calls, talking on the phone is clear and never distorted.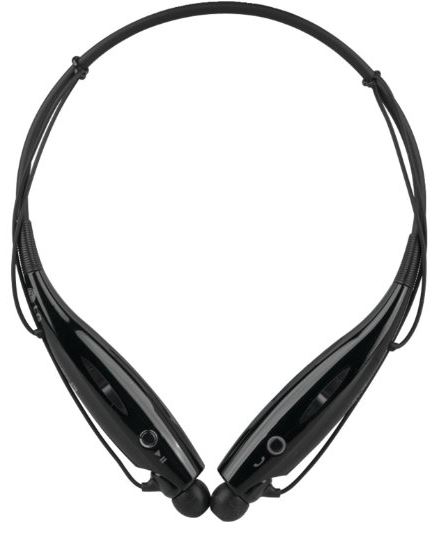 The battery has an incredibly long life that enables talk time with a maximum of 15 hours, and up to 10 hours if you're just listening to music. It will alert you if it's running low on battery so that you can charge it up. This is easy to do as it comes included with the cable you need to make sure the battery is topped off.
If you're using this headset on a device that has LG's BT reader, it has the unique ability to read text messages aloud for you. This application for Android OS will enable the device to have a text-to-speech functionality.

Measuring 5.1 x 0.3 x 6.5 inches and weighing around 1.12 ounces, it's incredibly portable and ready to go. The small size makes it comfortable to use and wear as it will never put too much pressure on your ears. All the controls are conveniently located on the neckband, so it's really easy to operate and control when in use.
The noise reduction feature makes for a noise and static free time, every time. It's incorporated with echo cancellation technology to make every phone call clear and natural-sounding.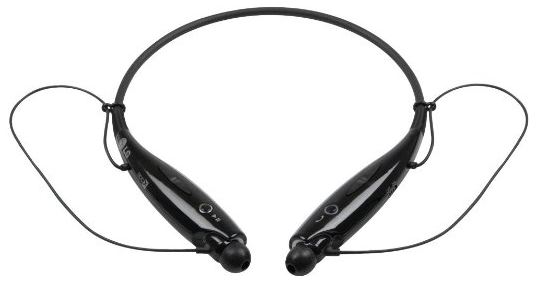 It's also equipped with a vibrate feature that comes in useful since it can alert you when there's an incoming call. This will also allow you to monitor the unit's battery life.
Additionally, the LG Electronics Tone+ HBS-730 Bluetooth Headset is built with multipoint functionality that enables you to use it with 2 bluetooth devices at the same time. On top of that, it's very affordable and can be purchased for around $60.
Plantronics M50 Bluetooth Headset
Equipped with Bluetooth version 3.0, this over-the-ear model of headset can be used for calls, music, and so much more. It comes with an ear loop, so you can easily and conveniently position it on your ear.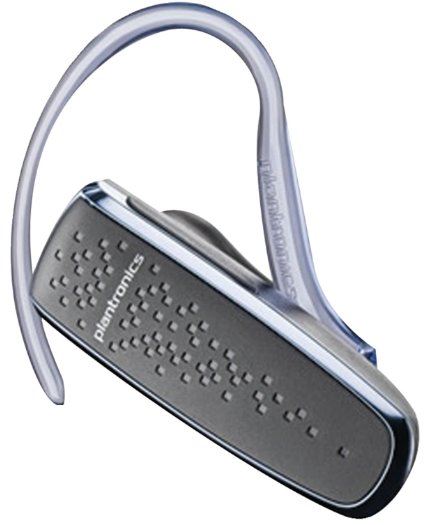 The Plantronics M50 Bluetooth Headset is a perfect accessory for your smartphone or tablet. You can use it to stream music or take calls without being tangled up in cords. The wind resistant and noise reduction functionality makes it stand apart from others. While listening, it's easy to appreciate digital and clear sounds that aren't ever distorted or fuzzy.
The voice alert feature works in monitoring your talk time, connection, volume, etc. If you're using it with an iPhone, the battery meter will always be displayed on the screen.
The battery life is quite impressive as well. Its rated for a talk time of a maximum of 11 hours and standby time can that can last up to 16 days without use.
The Plantronics M50 is ergonomically designed so it's comfortable to wear on the ears. In fact, it is designed to fit well on both the left and right ear, without any discomfort that makes you want to take it off.
Like the LG Electronics Tone+ HBS-730, it also has a multipoint feature, so you can pair 2 smartphones with it. If you're currently talking to someone and there's an incoming call on the other phone, it will alert you through a special ring tone. You then have to hold the first call if you want to pick up the incoming call. If you choose not to take the incoming call, they will be redirected to your voice mailbox.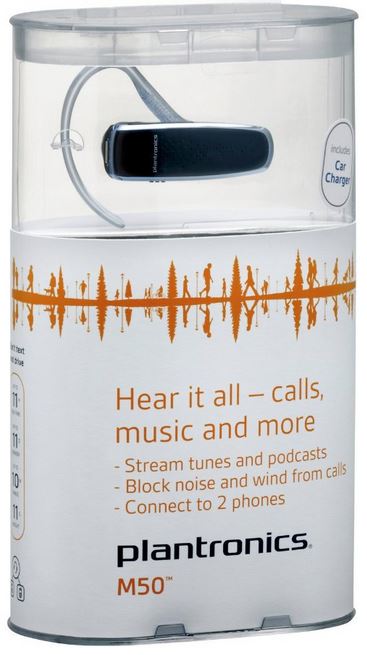 Measuring 2.28 x 4.09 x 7.99 inches and weighing just 0.32 ounces, you will find it really convenient and extremely portable. It's designed specifically for extended use without discomfort. In fact, you can use it for long conference calls and your ears won't ever get sore or irritated.
Best of all, the Plantronics M50 Bluetooth Headset is extremely affordable at $24 brand new. We think that it's a great bargain for those that want high quality features without the exorbitant price tag.
Motorola HK250 Bluetooth Headset
Running on Bluetooth version 2.0, the Motorola HK250 Bluetooth Headset has an incredible range that can stay connected with your smartphone for up to a maximum of 300 feet. This allows you to move about and roam freely in your home or office or backyard without having to bring along your device with you. Perfect for portability.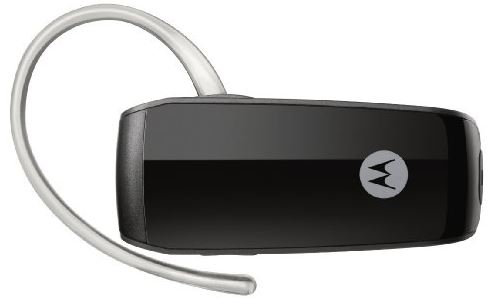 Its A2DP technology not only allows you to stream music wirelessly, but you can also use it for navigation and gaming purposes as well.
Since the Motorola HK250 is equipped with multipoint functionality, you can connect the headset with 2 different smartphones. You can therefore use just this one device for both your personal and business phones.
Measuring 7 x 3 x 1.5 inches and weighing in at around 4 ounces, this bluetooth headset offers the convenience of hands-free wireless connections when taking calls and listening to music.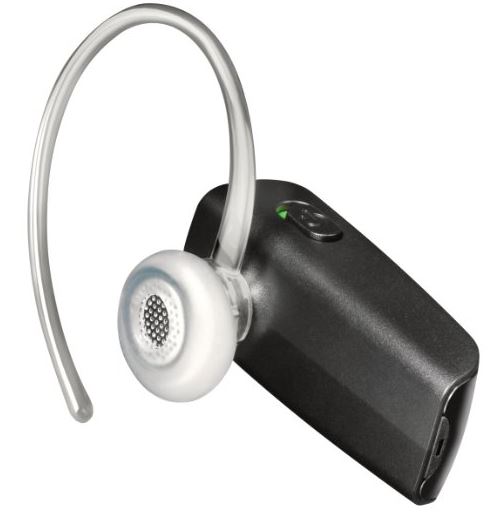 It's built with noise, wind and echo cancelling features, so your callers will always hear you clearly – no matter where you're located. This also allows for high quality and digital audio streaming when using it for music playback during your morning workout.
Additionally, the battery life is quite impressive with a talk time of 7.5 hours and a standby time of 10 days. Best of all, the Motorola HK250 Bluetooth Headset is an outstanding deal at just $20, proving that you don't need a massive budget for a quality bluetooth headset.