A gaming keyboard operates way beyond a traditional computer keyboard. It's a peripheral on its own that is specifically designed to provide a bunch of extra gaming-friendly functions through each of its keys.
If you're setting up your first rig, don't look any further, we've uncovered and reviewed these three high end gaming keyboards. Each make an excellent choice if you'd like to 'up your game' and bring your gaming to the next level of experience with added functionality.
Razer DeathStalker Expert Gaming Keyboard
The Razer DeathStalker Expert Gaming Keyboard is named as it promises. It provides expert gaming experience, even for the newbies, thanks to its fully programmable chiclet keycaps, ten key-roll over in gaming mode, and the compatibility of the Razer Synapse 2.0.

Features:
Customizable Keycaps: This gaming keyboard features super-sexy 2mm Chiclet keycaps, which allow full customization to accommodate your gaming style. This programmable function offers users the flexibility to match his/her gaming needs with the available keycaps for quick finger movement while in game mode.
Impressive 10-Key Rollover: This function of the Razer DeathStalker Expert Gaming Keyboard is a must-need if you're trying to destroy an army with just one character. You can use up to 10 keys simultaneously and you a guaranteed that each move registers accurately in your game.
Razer Synapse 2.0: Razer incorporated its award-winning Synapse 2.0 software into the DeathStalker expert gaming keyboard straight off from the box. This means you can sync it to a cloud server, and save or restore your personal settings. You'll also never miss any of Razer's firmware updates.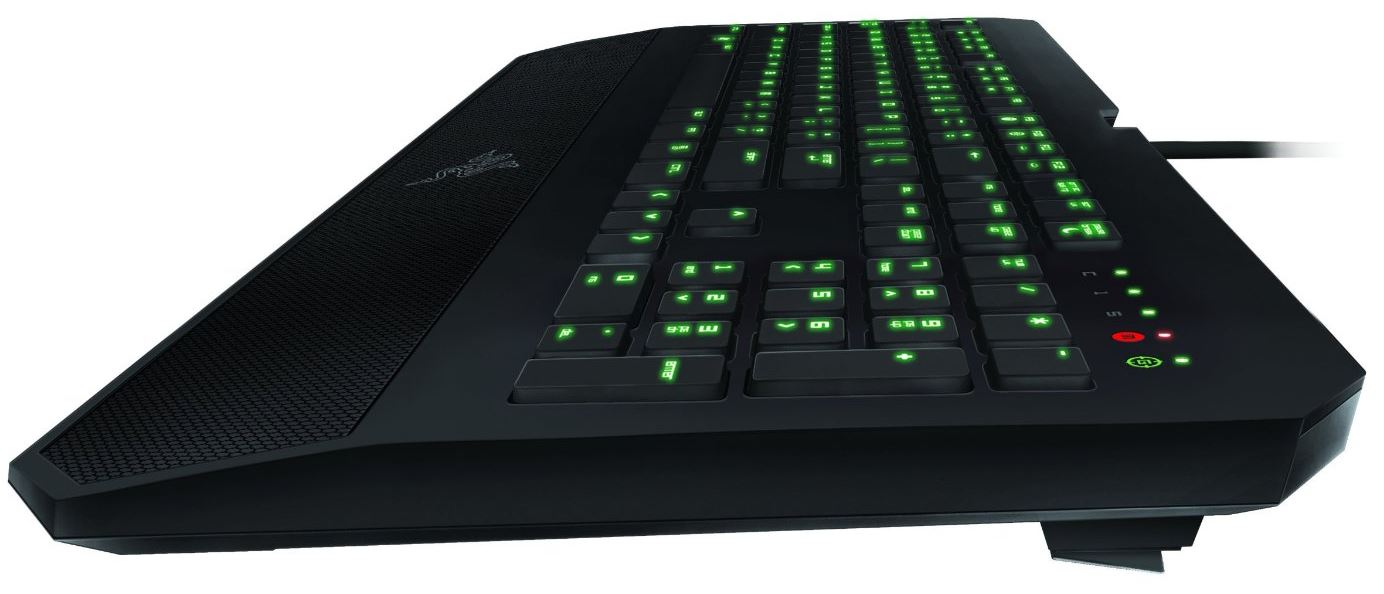 The Razer DeathStalker Expert Gaming Keyboard is not only functional, but also beautiful as well. It's designed with green LED backlit keys, a strong braided cable, and a fixed wrist rest, which prevents wrist fatigue from long-term playing. Additionally, it's priced fairly for around $70.
Logitech G19s Gaming Keyboard with Color Game Panel Screen
The Logitech G19s Gaming Keyboard is a stunning, feature-packed gaming-oriented keyboard designed with impressive technology and a very smart design. It's built by Logitech, one of the most reputable, common names in the computer peripheral market.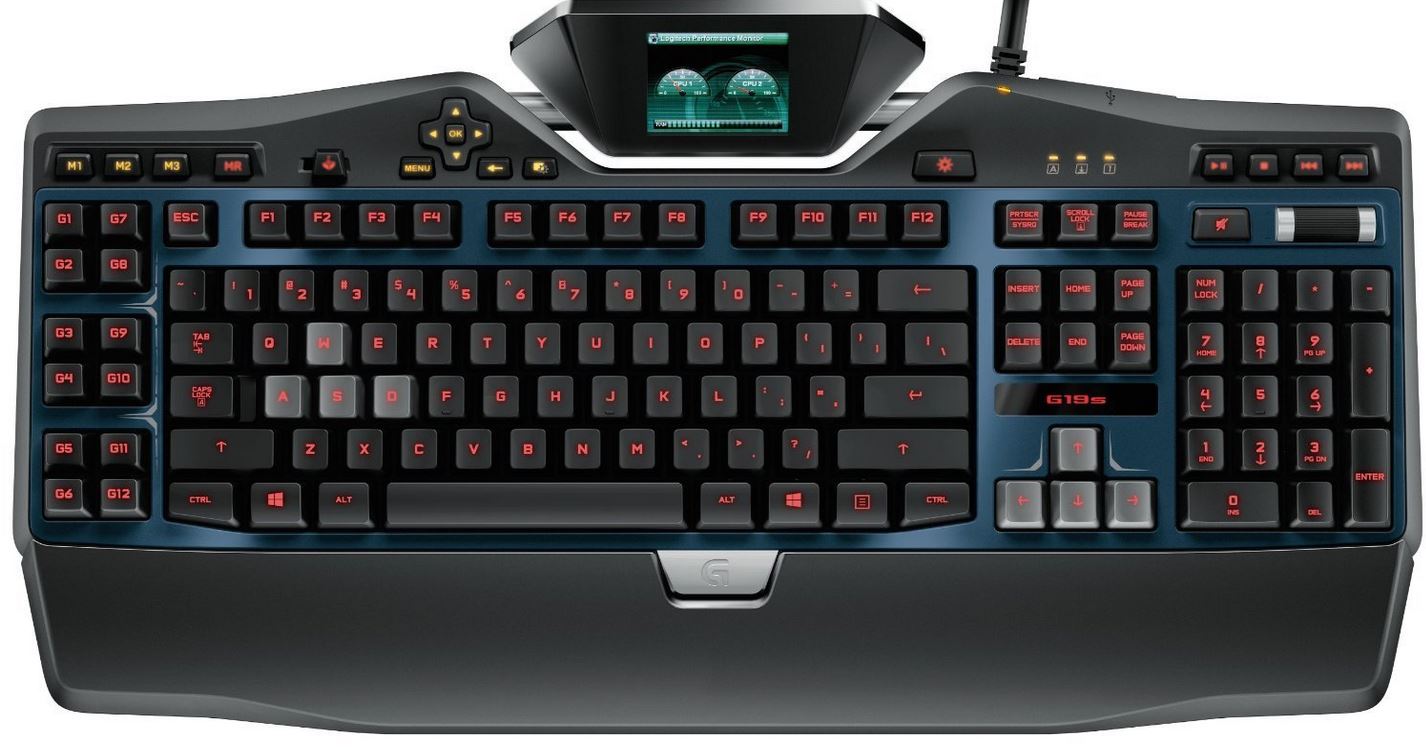 Features:
Color Game Panel Screen: This fierce-looking keyboard has its own small, full-color LCD display that is tilt-able for quick access to your game's stats. Imagine what you can do with continuous gaming intel all in an easy-to-view screen. You can also access non-game programs like system data, VoIP communication, YouTube viewing, image slide shows, and more without interrupting your game. Gamers can also customize the screen by adding your own or ready-made community-developed applets.
Multiple Key Input with Anti-Ghosting: Boost your gaming perform with this feature, since you'll be able to press up to six keys simultaneously and be guaranteed that each key registers for advanced moves. Logitech's technology also prevents ghosting, as you press multiple keys. You can choose a weapon while running, opening a door, driving a car, and other advanced moves, and avoid seeing commands you didn't intend to do.
Customizable Back-Lighting: We love that the Logitech G19s Gaming Keyboard allows users to assign an RGB color to every profile and mode style. You can choose from a whopping 16 million RGB color choices when setting up back-lighting. Not only does this look amazing, but it helps gamers in locating any key – even in the dark.
12 Programmable G-keys: With the G19s, you have the option to configure up to 36 different functions for each game. Although intricate LUA scripts require software installation to run, the ability to add advanced macros and single-key presses could improve your gaming performance to up to 10x. It allows you to open mic channels, send a broadcast notice to your team, or switch DPI levels without interrupting your game.
One-touch media controls: You won't need to search for specific function keys that you always use, because the G19s allows you to access media playback or volume quickly.
High-quality construction: The Logitech G19s Gaming Keyboard is built with gaming-specific surface materials that are tried and tested to provide comfort, durability, and gaming performance. It's manufactured with double UV-coated keys, hydrophobic coating, and fingerprint-resistant faceplate to prevent sticky hands and ensure a longer life.
Desktop mode off: You'll never be interrupted with accidental keystroke while playing ever again. A one-push button lets you disable Windows keys completely.
Windows compatibility: Logitech's G19s works smoothly with Windows Vista, Windows 7, and Windows 8.
Two USB 2.0 ports: You can transfer data to and from different peripherals and devices with this keyboard's two high-speed powered USB 2.0 ports. The port also serves as charging station for all your other devices.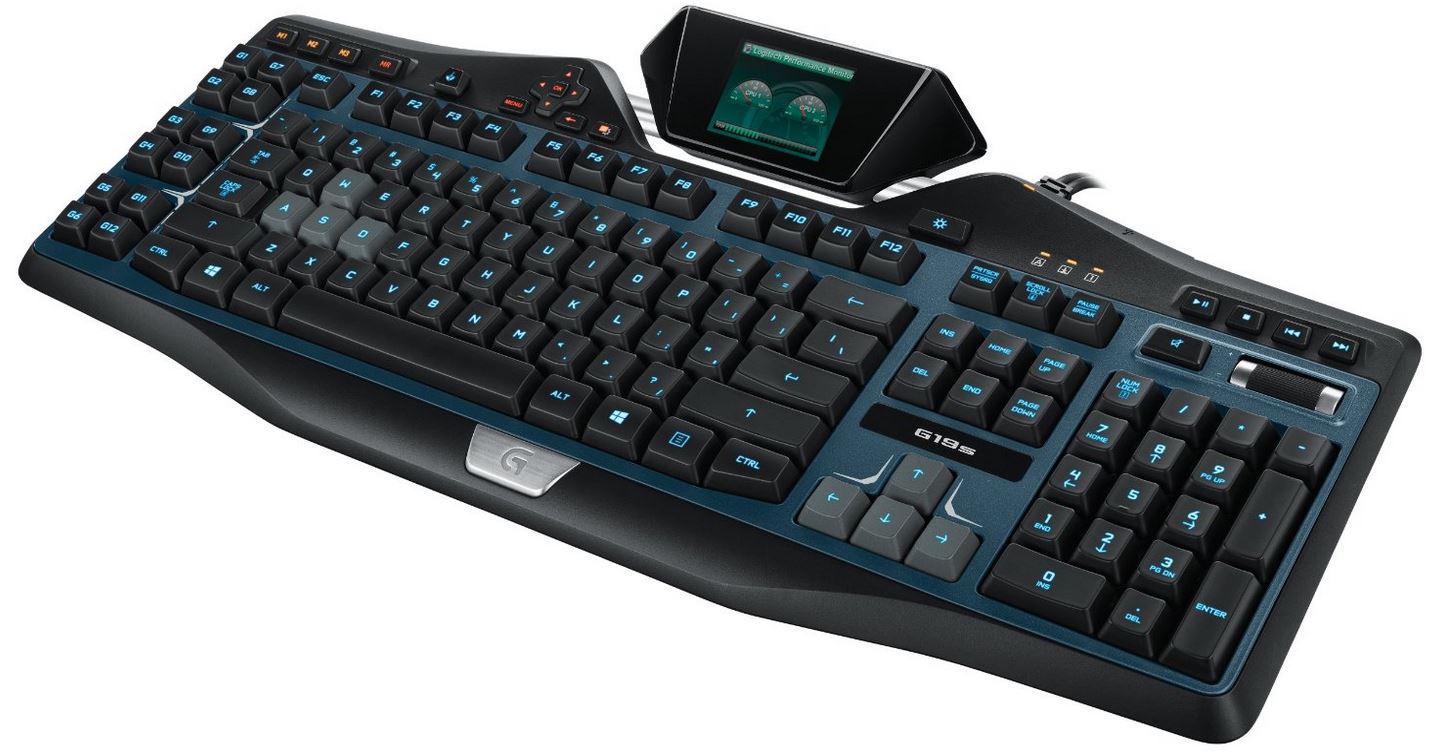 You can find the Logitech G19s Gaming Keyboard for around $175. It comes included with a palm rest, AC power adapter, and a user manual. Although the price may seem a bit steeper than you're used to for a keyboard, the G19 is built with all of the feature-rich advancements that we all like to see in PC gaming – justifying the price quite well.
Redragon Karura K502 USB Gaming Keyboard
The Redragon Karura K502 USB Gaming Keyboard is another advanced keyboard with a gorgeous design, customization options, and plenty of features to enhance your gaming experience. From first glance, you'll notice that it has a unique design that's packed with an appropriate amount of useful features.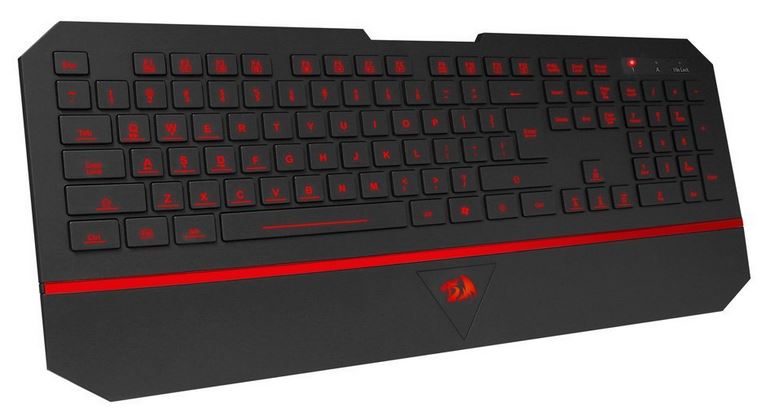 Features:
Customizable Backlight Colors: Users have the keen ability to switch between seven built-in backlight colors and adjust LED brightness with four different level settings. Gamers can also adjust the pulsing rate of these LED lights according to their preference.
Tons of Useful Keys: The Redragon Karura K502 has 104 standard keys, 12 multi-media keys for easy video playback, image viewing, or volume control; and 19 non-conflict keys. You can also interchange WASD keys from arrow keys, if you're much comfortable playing with "↑←↓→" keys, or vice versa.
Disabling Keys: When you are currently in game mode, you can simply disable WIN keys to avoid accidental keystrokes that could sometimes mean the difference between virtual life and death.
Compatibility: Fully compatible with Linux, Windows Vista, Windows XP, Windows 7 and Windows 8.
USB: The integrated gold-plated USB ports allow you to seamlessly transfer data to and from other devices, all on your keyboard.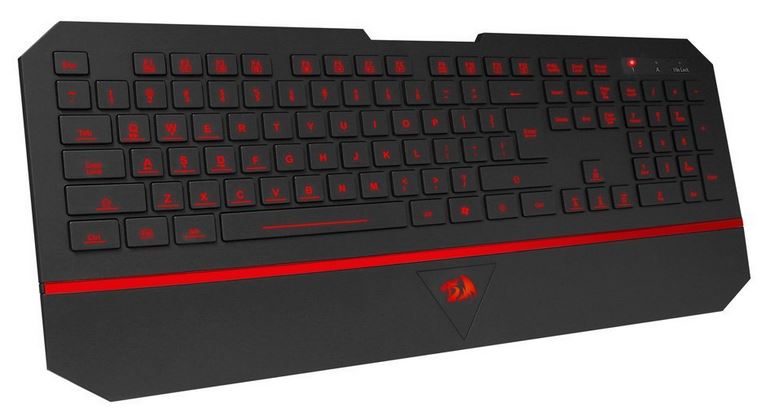 Many are happy to find out that the Redragon Karura K502 USB Gaming Keyboard can be found for under $30. It's truly an excellent price considering the wide array of useful keys and specialized gaming functions. Overall, it's an ideal choice for gamers who want a nice keyboard, but don't have a generous budget.
Final Thoughts
PC Gaming has advanced quite a bit over the last decade. Technology has advanced in such a way that enables us to pair with the best features in order to provide an ideal gaming experience. Having a high quality gaming keyboard can make a huge difference whether you're a fan of RPG, FPS, or Strategy games. Either way, we've uncovered three gaming keyboards that make smart and excellent investments in 2015.