A perfect gaming experience wouldn't exist without a high quality PC gaming headset. They provide you with user-friendly features for easy access on volume levels, mic capabilities, and some even have auto features designed to make it easier for any gamer to improve their gaming performance. PC gaming headsets also add special audio settings for realistic sounds with the proper balance or depth, treble, and bass.
Turtle Beach Ear Force Z22 Amplified PC Gaming Headset
The Turtle Beach Ear Force Z22 Amplified PC Gaming Headset boasts of several advanced gaming features with the ability to be used in a variety of applications. It provides gamers with clear, quality audio, and a comfortable experience that is perfect for long or short gaming sessions.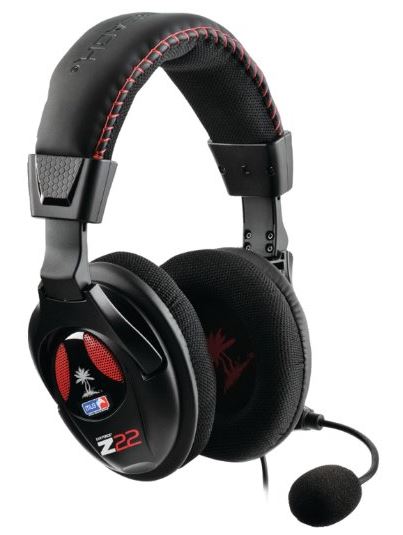 Features:
Adjustable Bass and Treble Boost: This unique combination brings your game alive, as the headset provides customization of bass and treble for a more realistic game.
Separate Volume Controls: To avoid loud chat notifications while gaming, this gaming headset is designed with independent volume controls. It also has a microphone mute setting, if you don't require voice when playing.
Chat Boost: Need to communicate with other players, but the intense background sound prevents you from teaming up effortlessly? The Turtle Beach Ear Force Z22 Amplified PC Gaming Headset automatically increases the volume of chat during intense, loud backgrounds.
Comfy Design: The Ear Force Z22 HP headset has taken a gamer's playing time into consideration when designing this beauty. This lightweight headset has huge ear cups with breathable mesh cushions, allowing you to wear it comfortably for long periods of time.
Compatible With Other Devices: Make sure you have the same high-quality sound as your PC whenever you switch to your tablet, phone, or game console. The Ear Force Z22 HP is compatible with numerous other gadgets thanks to its included USB cable.
Personalize: Tired of your favorite game's soundtrack? The Ear Force Z22 HP PC headset allows you to replace the soundtrack with your own jam from one of your other devices. You can also take calls while gaming because you have the option of muting background noise whenever you'd like.
Overall, the Turtle Beach Ear Force Z22 Amplified PC Gaming Headset requires no batteries or advanced set-up. It's very user-friendly and actually quite affordable, many are please to find out that it can be picked up for around $70.
Logitech Wireless Gaming Headset G930 with 7.1 Surround Sound
Another popular choice is the Logitech Wireless Gaming Headset G930, which uses 7.1 surround sound via Advanced Dolby technology with several integrated useful features. It's a headset that's suitable and geared towards advanced gamers.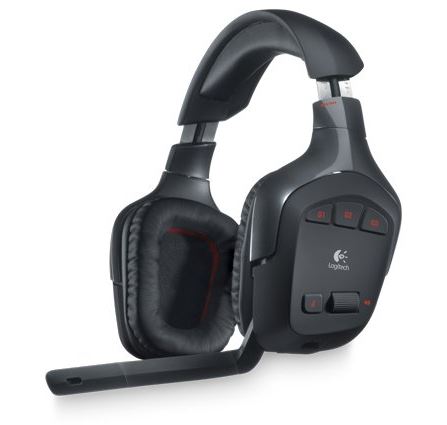 Features:
7.1 Surround Sound: The main feature of this headset is truly impressive, since the advanced Dolby technology works by positioning audio data into several multi-channels and mixes it with Low Frequency Effects (LFE) for a 360-degree sound field.
Wireless Connection: Has been trial-tested for various games to ensure no lag occurs while in use. It features a 2.4 GHz wireless connection for up to 40 feet of wireless range, but this range does depend on various factors such as physical obstructions in your home. Logitech has its own technology, which is known to be up to 35% faster than Bluetooth, so you are ensured no audio delays – ever.
Programmable G-Keys: Logitech provided three easy-to-access keys for one-touch controls of in-game functions such as chat or music. You can control these elements right off the left ear cup, and customize them using Logitech's provided software.
Comfortable Design: Designed with an adjustable headband, made comfy thanks to the memory foam material and cushioned ear pads. This provides suitable comfort for several continuous hours, perfect for those long gaming sessions or marathons.
Noise-Cancelling Mic: The boom mic not only mutes automatically when you rotate the headset, but you're also guaranteed that background noise will not interfere with your gaming.
Device and Software Compatibility: Logitech's G930 PC gaming headset is compatible with Windows 7, 8, and Vista, even without installing anything. It can also operate in stereo mode if you use it with your PS4 console.
Probably the only disadvantage of Logitech's G930 is that it requires batteries, which allows you to play for up to 10 hours before recharging. The USB charging base and wireless USB adapter are included though, so you're still able to play your games once you set them up. Although it may be one of the nicest available, you can expect to pay around $100 for it.
Plantronics GameCom 780 Surround Sound Stereo PC Gaming Headset
The Plantronics GameCom 780 Surround Sound Stereo PC Gaming Headset is designed with impressive directional sound thanks to the combination of Pro Logic IIx and Advanced Dolby technologies. By combining these two technologies, it's apparent that these provide exceptional sound quality, but they are much more affordable.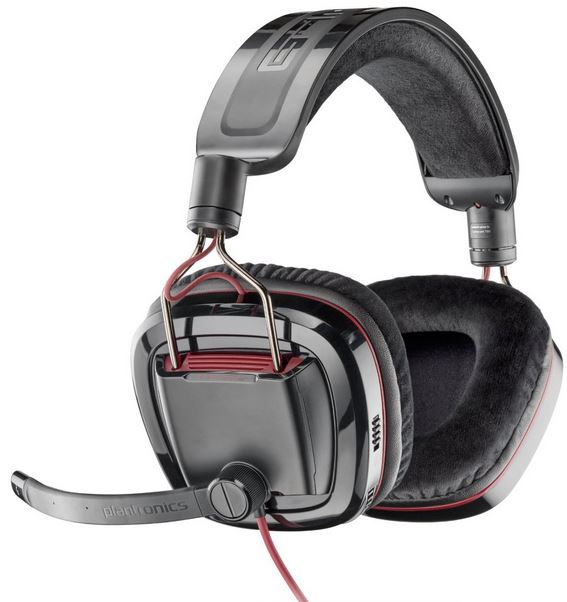 Features:
Dolby Technology: You're guaranteed a crystal-clear sound experience with its 7.1 surround sound system. What we like most about this headset is that it provides an extra deep bass boost and is designed with 40-millimeter speakers that provide a powerful punch of sound.
Smart Design: Like the rest of the headsets we've reviewed here, the Plantronics GameCom 780 is made with a comfortable headband, padded ear cushions, and heavy-duty cords for extra, long-lasting durability. It also features built-in spin joints, which let your earpods swivel and lay flat when not in use.
Noise-Canceling Capabilities: Provides maximum noise cancellation, allowing you to focus on your game, communicate with your team, or clearly hear other people as you chat.
Quick-Access Volume Settings and Mic Control: Customize your settings by simply rolling the volume wheel, pressing the mic mute switch, or turning off Dolby surround with just one motion – all of which are located at the earpods for easier access.
Windows-Compatible: If you're not playing, you can still use the Plantronics GameCom 780 for your movie-marathons, video-watching, or Skype calling without the need to install additional software. It comes ready-to-use with any Windows operating system.
Overall, we feel that the Plantronics GameCom 780 Surround Sound Stereo PC Gaming Headset is an exceptional bill of quality for the price it's sold at. They're very popular, and work well with any and all types of games and entertainment.