Music lovers on the go will likely rave about the newly released Skullcandy Grind Headphone. The latest edition to the Skullcandy lineup of headphones just arrived and it's making heads turn.
The Skullcandy Grind Headphone has a style that's neutral while staying hip, and still carries that iconic Skullcandy logo. The functionality it brings makes it a highly usable choice for those who are always on the go. It's surprising to know that this little sound wonder is not only affordable, but incredibly sturdy and built well.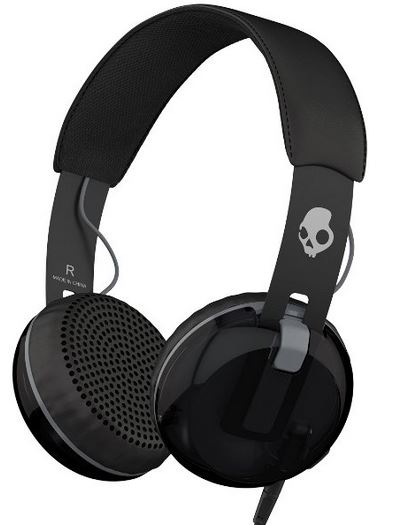 The muted style masks the power that the sound system brings. It's made to perform and not just impress. Its main feature is comfort and sound quality is a close second. Once inspected, the Skullcandy Grind Headphone with Mic should be the perfect fit for those who want to match both functionality and affordability.
For a while now many people have been settling for expensive headphones to get high quality sounds. Most don't know that you can get the same kind of quality at a fraction of most brands' price.
Who is Skullcandy?
Skullcandy is a United States based audio brand that sells some of the most stylish yet functional audio and gaming gear. They started in 2003 with their fashionable headphones and other mobile audio accessories, but have since released thousands of great products. Founded by Rick Alden, Skullcandy now sells in the US and more than 80 countries in the world. People from all ages patronize Skullcandy for its reasonable prices, good quality, and style.
What Does The Grind Headphone With Mic Bring?
High quality sound that's seamless pumps out of the Skullcandy Grind Headphone with Mic. It's durable and travels well due to its detachable cable for ease of storage. It boasts a design that lets it sit on the ears like second skin. Those who wear them don't get bothered by extra weight or irritable material, there was a lot of thought involved in creating them. Traditional headphones that have low-quality parts, poor comfort, and few features are not the ones you want. Skullcandy provides the exact opposite of this.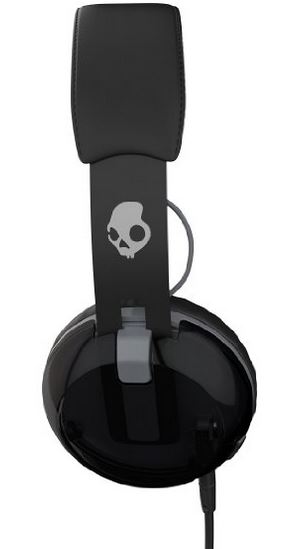 What Are They Made Of?
Light metal and soft cushion make up the headband and the rest of the body. The soft sponge-like material wraps around the headband, but does not add thickness to the middle part of the head. Other headphones do this, that's why it becomes uncomfortable and even painful after just a short time of wearing. Skullcandy made a thoughtful execution of this and we're pleased to see that they made coziness a top priority.
What Are The Features?
Durability is the biggest feature that the Skullcandy Grind Headphones are proud of. They are comprised of a mix of materials that make it sturdy and light at the same time. The detachable cable is another feature that allows portability and easy storage. This in turn delays cable wear and tear and avoids a messy clutter of wires.
Simplicity is key to this Skullcandy new release. They focused on performance while keeping a simple yet stylish design that works well with any kind of fashion statement.
Additionally, comfort is a huge highlight. The ear cups design is for the specific purpose of letting the ears take hours of continuous listening pleasure without stressing it. They have plush foam ear cushions that cradle your skull and take care of the ears.
Many are pleased to find out that the Grind headphones are integrated with TapTech technology. TapTech is a trademarked technology that lets the person take and make calls, browse tracks, and play or pause music. With just one tap on a button at the side of the headphone, users can manipulate these settings and use the phone without taking them off.
Superior Sound comes out of the Skullcandy Grind Headphone with Mic whenever it's in use. Each headphone emits clear instruments and precise vocals that gives the live show feeling. Along with that is a perfect bass sound and true treble that makes your tunes come to life.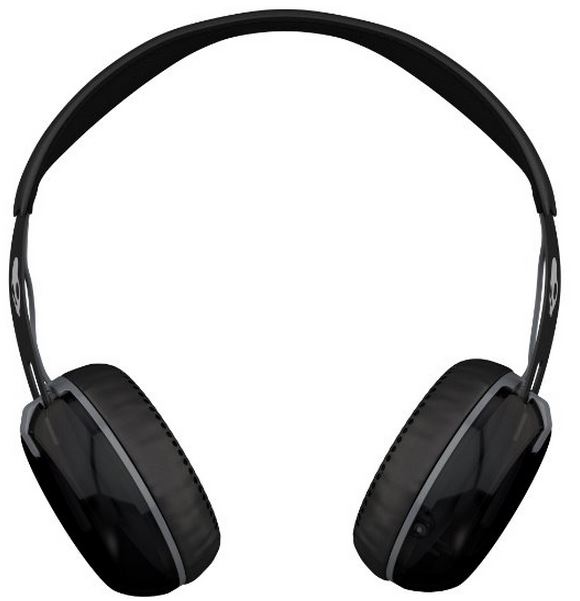 Pros
All the things that we've already mentioned are the Grind's assets. The super affordable price caps it all off and makes it a highly-recommended audio investment.
It's ability to deliver top performance is fantastic, all while pairing affordability and value. Unlike other brands, they truly didn't compromise quality over style. That's what's important in this piece of listening equipment that remains stylish in its own way.
Cons
There seems to be no volume control, as the product specs and overview don't mention anything about it.
Shutting out noise is something that the Skullcandy Grind Headphone is unable to do. This could potentially derail an enjoyable sound experience and may not let the listener focus on the one sound that he or she wants to hear. Some external sounds leak into the headphones, but if you turn the volume up a bit more, you shouldn't even notice.
Trendy Colors
The Skullcandy Grind Headphone with Mic comes in 4 subdued colors:
Black – this one has the combination of a matte-covered headband and clear-glass headphone cover.
White – there's a window to the headphones interior that allows the workings to show through.
Ill Famed Royal Blue – this has a sporty-young male vibe to it.
Locals Only – this one carries a rocker/rocker-chick feel to it with a splash of yellow, pink and thunder design.
All variants come with a universal mic.
Warranty?
Skullcandy extends two kinds of warranties, depending on the case. A manufacturer's defect will earn the customer a 100% credit towards a new set of headphones. If the problem came from the user's misuse, you'll gets a 50% discount towards a new replacement. This sounds good and is a true sign that Skullcandy commits to taking care of its customers.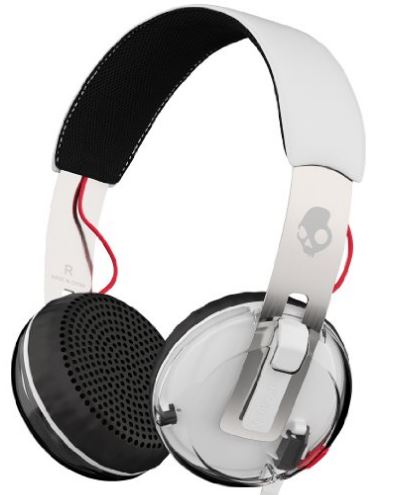 Should the unfortunate and unlikely event occur that you need to take advantage of their warranty, there's a certain process that the customer needs to follow to file a warranty claim. Skullcandy.com clearly covers this on its website.
Conclusion
It's no wonder that Tech Radar named the Skullcandy Grind Headphone "Editor's Choice for 2015". It's simple and able to deliver what you want while looking good. Staying affordable is a great addition as well and makes it an all-around excellent headphone that's worth keeping. The warranty policy doesn't hurt either. Even though it has its limitations, the many features that are outlined here are worth the price to pay.