There may be areas in your home or office that don't get a strong WiFi signal from your router or network adapter. It can be frustrating to have areas where the signal strength is substantially lacking, therefore many people are investing in a high quality wireless extender to boost the signal with ease. One of the latest and greatest that's soon to be released is the Actiontec PE500WLS 500 Mbps Wireless Extender. Let's investigate what it has to offer, and what makes it stand out from the competition.
Details
Fast Speeds – Since the Actiontec PE500WLS utilizes 802.11n technology, you can reach speeds of up to 300 Mbps in any area of your network that needs improving.
Secure – Uses 128-bit AES push button security to make certain that your network is safe from hackers and/or unwanted guests.
Easy to Setup – Installation doesn't take anymore than a few minutes, and is simple to do, even for those who aren't great with computers.
Ethernet Ports – Located on the underside is a 10/100 BaseT Ethernet ethernet port. With this, you can put an ethernet port at any outlet in your home, turning just about any device into a wireless one.
Operating Range – With the Actiontec PE500WLS you can theoretically double, if not, triple your current wireless network coverage. The operating range is rated up to 300 meters, or 984 feet.

Power Input – 100 to 240V @ 50/60 Hz.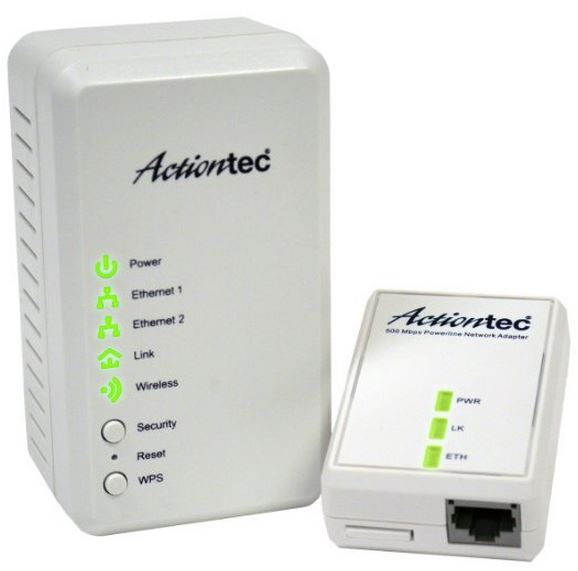 How Does It Work?
The technology behind the Actiontec PE500WLS is actually really innovative and interesting, but quite simple. It actually uses the power lines throughout your home to create a high speed wired network. Setting it up is very easy and straightforward, and there's no software necessary, making installation a breeze.
Note: At no extra cost to you, we may earn a commission for purchases using our links. Learn more.
First, you'll need to use an Ethernet cable to connect the Powerline Network Adapter to your router. Once you've done this, plug it into a power outlet to boot it up. Then, choose an area of your home or office that's lacking a strong WiFi signal. Find an outlet in this area and connect the Wireless Network Extender into it. To verify that you've done everything correctly, the light will emit a green glow. The ultimate last test is to use your choice of wireless device to find the extended signal and connect to it.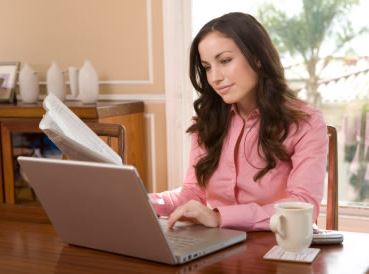 Smarter Than WiFi Repeaters
What sets the Actiontec PE500WLS apart from the competition, your standard WiFi repeater, is the way that the technology uses the available bandwidth. Older technology like a wireless repeater will actually connect to your device and the router at the same time, thus using 50 percent of your available bandwidth from the get go.
Compatible With Anything
If your device can connect to a WiFi signal, the Actiontec PE500WLS is compatible with it. There's no need to worry no matter if your device is a laptop, desktop, tablet, game system, smartphone, etc.
Stylish Design
Located on the front of the Powerline Network Adapter are five different LED lights. These are indications of power, Ethernet 1, Ethernet 2, link, and wireless. Additionally, there is a WPS button for quick configuration, and a small security button that ensures encryption. On the Wireless Network Extender, there are three green LEDs that are labeled power, link, and Ethernet.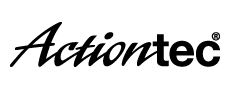 The Actiontec Brand
Founded in 1993 in Sunnyvale California, Actiontec has been manufacturing some of the most leading edge wireless network adapters, routers, and range extenders on the market. The PE500WLS is their latest release.
Overall Thoughts
If you're looking to increase the bandwidth in areas of your home or workplace that don't quite live up to your expectations, settle for the best wireless extender of the year, the Actiontec PE500WLS. We love how easy and quick it is to set up, not to mention the reliability and performance are top of the line, no doubt about it. Although it's not exactly cheap, it's going to be released within the next few weeks at a price point of $89.99.
Please consider sharing:
Note: At no extra cost to you, we may earn a commission for purchases using our links. Learn more.