In anticipation of the next generation of Ryzen CPUs, nearly every major motherboard manufacturer has gone to great lengths to be prepared at release with a new line of X470 boards. The good news is that if you know what you're looking for, then this new generation of X470 motherboards will provide you with a wide selection of quality choices to consider.
But depending on how familiar you are selecting a motherboard, you will need to take a moment to consider the quality and quantity of connections you want on your next board. You'll also want to take a moment to reflect on the kind of chipsets you need, and how any given board can help fill those needs.
Choosing an X470 Motherboard
Many of the most tedious aspects of choosing a motherboard involve compatibility. On the most fundamental level, you want to know your CPUs chipset will fit on the board. Fortunately, the fact we're looking only at X470 boards means you don't have to be concerned with many compatibility issues. All X470 boards are equipped for second generation Ryzen CPUs as well as modern DDR4 RAM.
But you can never completely escape compatibility concerns. For example, your motherboard is one factor that can limit the total amount of RAM your system can support. Likewise, every board will have a finite number of PCIe lanes, meaning a finite number of peripherals it can support. For someone running one GPU against one hard drive, that's never going to be a concern. But as your system gets larger and more involved, those concerns become more important.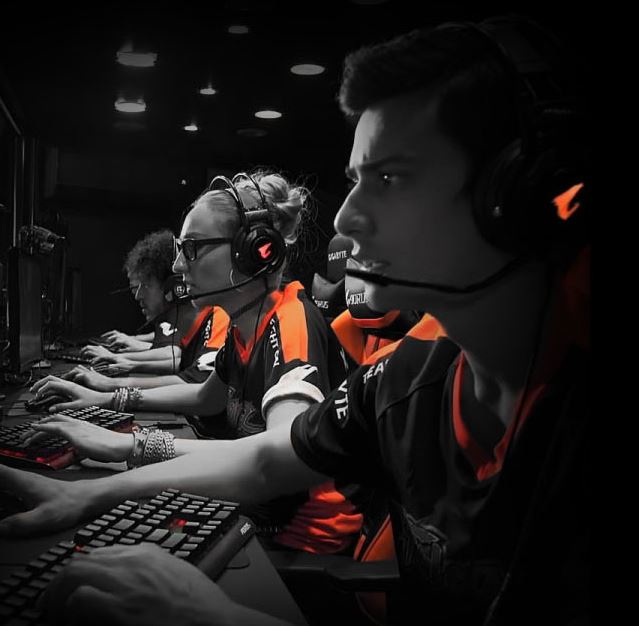 X470 Motherboards for Gaming
There are a handful of appreciable differences between ordinary motherboards, and those marketed towards gamers. Playing modern games can require considerable processing power, which is why PC gamers own some of the most powerful computers on the planet. But powerful hardware eats up data bandwidth, tends to take up more space, and produces plenty of heat in the process.
Motherboards specifically designed for gaming are often made to accommodate large graphics cards, hot CPUs, and other bulky components. In general, it's accurate to say that motherboards advertised for gamers tend to perform equal or better than those targeted at general audiences.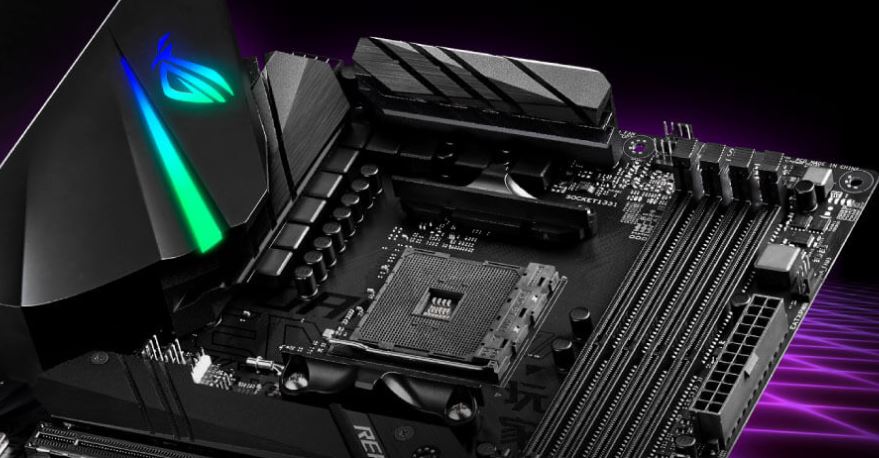 Build Quality & Protection
Inexperienced people who are buying computer parts have an unfortunate tendency to cut corners on their motherboard budget. But the motherboard is the central connection for all your other components. If there's an electrical problem, it's up to your motherboard whether or not a surge will wipe out your entire system. For high powered PCs, a quality motherboard can be the difference between a power surge costing you $200, or a surge costing you $2000 and all of your data.
The physical quality of the board itself is another concern. Cheap boards are often cheap because they use shoddy construction, and may easily flex against light pressure. When it comes to choosing PC parts, it can be tempting to gamble on an unknown brand with an inexpensive price. And under certain conditions, that can work out great. For example, gambling on a hard drive can't backfire terribly as long as you've got your data backed-up and safe.
But gambling on a motherboard is different. The board is responsible for protecting your components. And as you upgrade your computer in the future, your motherboard should be one of the very last things you ever replace. Among all possible PC components, your motherboard is one of the last places you want to start taking shortcuts.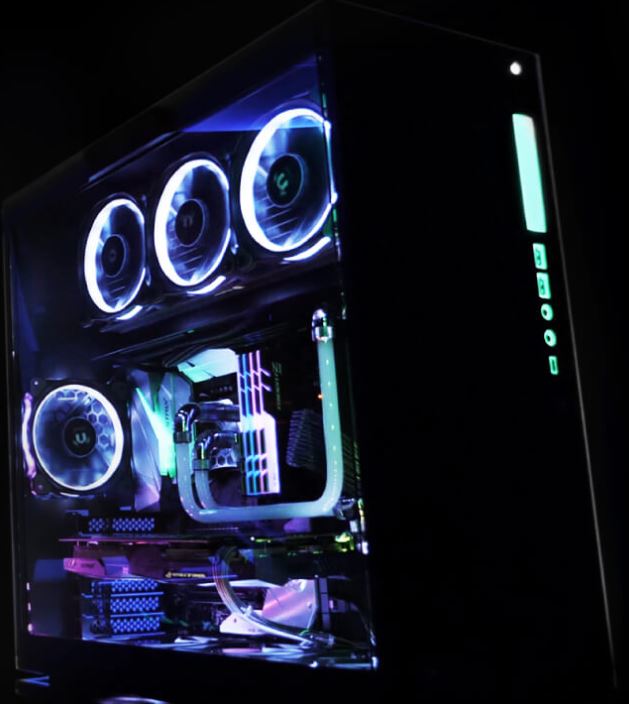 Cooling Support
For even an ordinary PC tower, you'll want at least three fan headers on the motherboard. But more than the number of headers, you'll want to notice whether or not those connections use the 3-pin or 4-pin format. With 4-pin designs, the 4th pin allows a motherboard to increase or decrease the speed of the fan. That fan control can either be managed manually by you, or set up to automatically react in response to temperature information.
For people using powerful computers, that means better overclocking support. For people building media machines, that means being able to build fan-use profiles that gradually spin-up or spin-down your fans, allowing for more silent operation. 4-pin headers aren't quite an essential feature, but they're nice to have.
Chipsets
The cost of motherboard is largely determined by what kind of chips the board uses, and those features can vary wildly from one motherboard to the next. These days, most motherboards are "integrated", meaning they have all the essential stuff for operation directly on board. That includes a sound card, video card, Ethernet controller, and so on.
But the quality of the chipsets varies widely. It's the difference between "will my computer play sound?" and "will my computer play 7.1 channel stereo equipment with high resolution audio?" In other words, a strong chipset can save you money in the long haul because it can prevent you from having to purchase those features individually.
Expandability
If you're not satisfied with the sound chipset on a board and you end up needing a sound card, then that card will eat up one of your PCI slots. Unless you're absolutely positive you know precisely how many slots you need, you generally don't want to back yourself in the corner of not having more than the bare minimum.
That's why beyond compatibility, you'll want to look at expandability. How many PCIe slots are there on the board? How many RAM slots? How many SATA ports? How many USB ports are there, what format of USB? Some of these questions depend on the kind of uses you have in mind for your computer.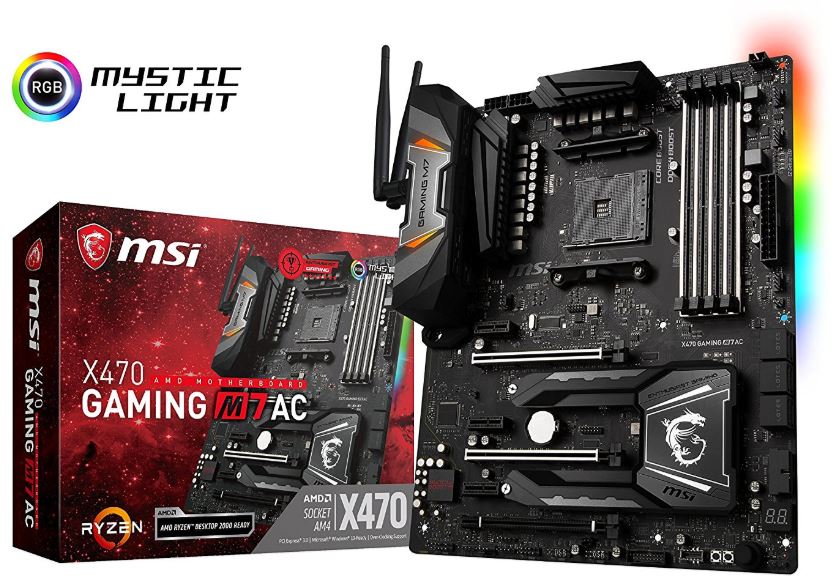 MSI X470 GAMING M7 AC
As its name suggests, the MSI X470 GAMING M7 AC is a gaming-oriented motherboard. And anyone familiar with competitive gaming will be familiar with the name MSI, as they're a major sponsor of virtually every major league. And their gaming-oriented expertise shows clearly on this board, especially when it comes to its exceptionally large heat sync, clearly designed to anticipate heavy-duty gaming hardware.
But what really makes the M7 stand out is the outstanding build of the board. It has surge protection of up to 15KV. If you're not familiar with surge protection standards, 15KV means the M7 offers roughly twice the protection of most of its competitors. Moreover, its DDR4 slots and PCI-e ports are steel-armored. That armor protects against electromagnetic interference, and just as important, against the dangers of bending.

Ports and Compatibility
Gaming motherboards usually entail a gaming aesthetic, and the M7 is no exception. You can personalize the lighting scheme of the board by toggling between a number of preprogrammed display modes. Those modes cover a number of aesthetic preferences, but can also serve functional purposes. For example, you can set the colors to give you information about your CPU temperature. And that gaming aesthetic continues on to the I/O cover, which also makes use of RGB LEDs.
The board has a grand total of 6 fan headers, and is equally well equipped for water cooling. Those headers include 4-pin fan headers, which are a nice touch to help overclocking gamers keep their PCs cool. The position of each fan header was chosen by MSI to match the most popular coolers. And as any gaming motherboard should, the MSI X470 M7 supports both AMD Crossfire and NVidia SLI.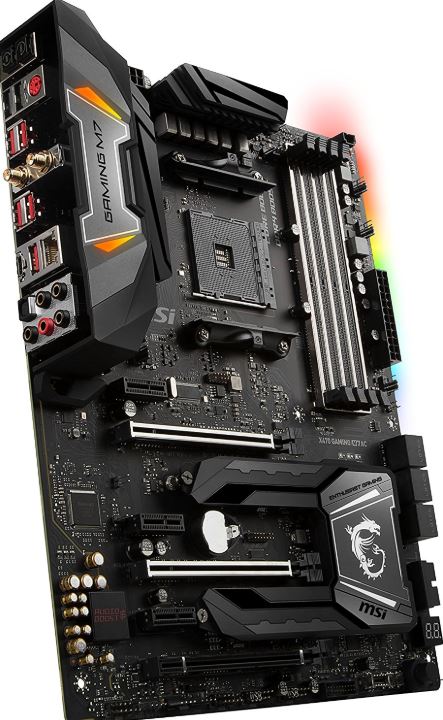 Chipset
The layout of this board supports both Intel Wi-Fi and a Bluetooth module. You may want to note the Ethernet port, a special GAMING LAN Ethernet port, which prioritizes gaming-related traffic within your Internet connection. And the audio chipset is also fairly strong, accentuated by the Audio Boost 4 amplifier, making this board ready for people who have powerful headphones. For people with more ordinary headphones, you can appreciate the voice boost feature, which will automatically reduce a game's audio levels in response to a teammate speaking.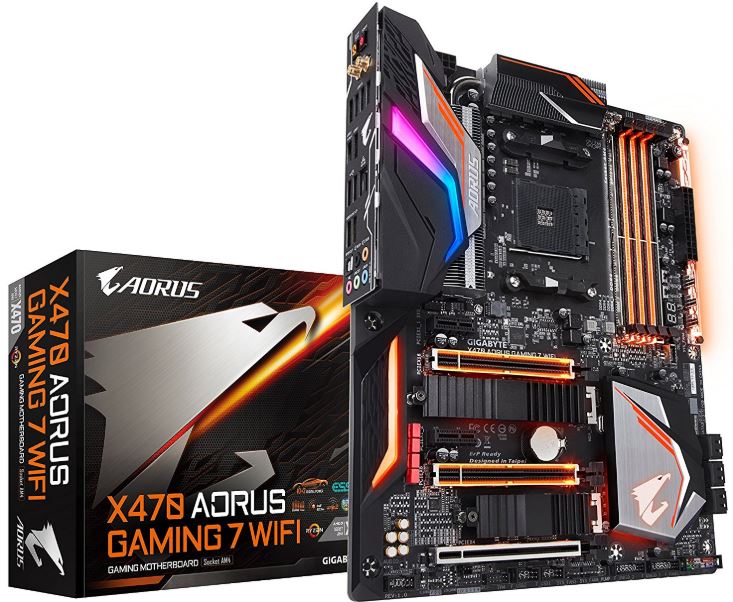 Gigabyte X470 AORUS Gaming 7
Gigabyte is another major name within the PC hardware industry, and their AORUS Gaming 7 is more than ready for the next generation of Ryzen chips. With a visual examination of the board, you'll find many familiar sights. It won't surprise you to find four dual-channel DDR4 slots, and you should be expecting full support for longer GPUs.
But you'll also see some unfamiliar sights, like a large fins-array heatsink that's specially designed to keep the board exceptionally cool even under heavy strain. That heatsink design is incredibly effective at keeping even the most powerful enthusiast-grade components cool, and can prevent overclocking from damaging your system by throttling performance to protect the board.

Chipset
Gigabyte's X470 is somewhat barebones when it comes to chipsets. It includes an Intel 802.11ac Wi-Fi adapter. Its onboard graphics are nothing to write home about, but it's worth noting the AORUS supports both SLI and CrossFire. One highlight is its audio chipset. The included SNR microphone has 114dB capacity with a SABRE DAC and WIMA audio capacitors. And that DAC has an adjustable voltage, making it suitable even for the purpose of handling audiophile equipment. To put it simply, you won't need to get a sound card.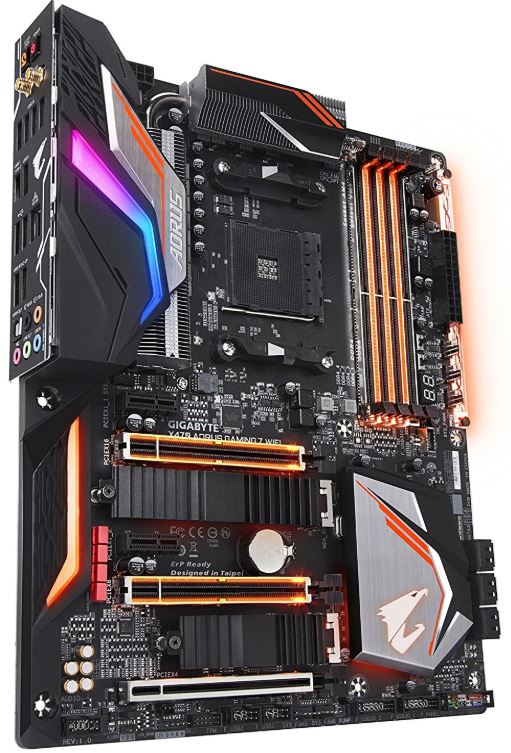 Ports and Compatibility
Like most upcoming X470 boards, the Gigabyte AORUS Gaming 7 has two spots for M.2 NVEe PCIe cards. Compared to SATA SSDs, those ports can provide drastically faster performance. There are also four PCIe slots of the standard 80mm variety. Gigabyte's RGB FUSION feature provides a multi-zone LED for a light show of its own, but the layout of the board makes it quite easy to affix additional digital LED strips to the board. There are also 5 multi temperature sensors and a wealth of 4-pin fan headers equipped to offer you full control over cooling.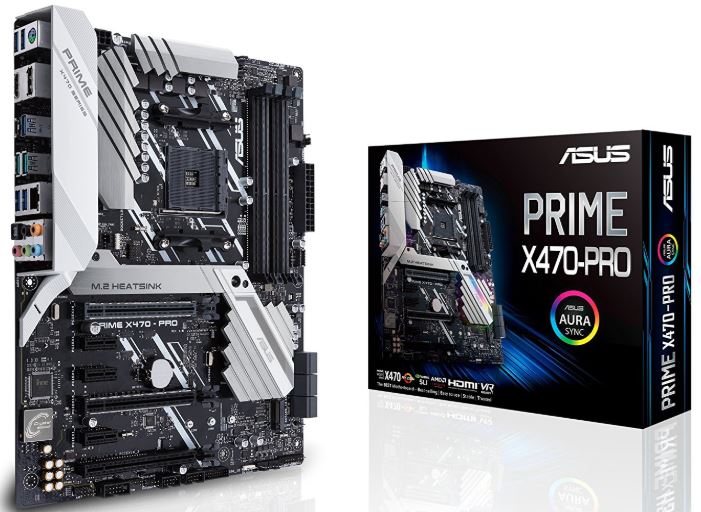 ASUS Prime X470-Pro
ASUS is yet another name that needs almost no introduction, especially within the space of motherboards. And their X470-Pro lives up to the level of quality we've come to expect from this brand. If you've owned an ASUS board in the past, you'll be familiar with the highly optimized layout they've used in the Prime X470 Pro.
Like all X470 boards, this one supports the AM4 socket necessary for second generation Ryzen chips, as well as a handful of recent AMD processors. It supports a maximum of 8 cores, which is the most you'll see on consumer grade chips for the next five years, and it supports both NVidia SLI and AMD CrossFireX, making it well suited for gaming.

Ports and Compatibility
Along the face of the board, you'll find two PCIe 3.0 slots, one PCI 2.0 x16 slot, and three PCIe 2.0 slots. There are four RAM slots, supporting a maximum 64GB of DDR4 memory. If you've e ver seen an ASUS motherboard before, you'll appreciate the distinctive location of those slots, moved marginally further from the PCI lanes than comparable boards. And there two conveniently positioned M.2 Sockets, supporting both SATA and PCEIE modes.
For your drive connections, there a total of six SATA ports, which is about average for consumer grade motherboards. And the I/O ports include the usual suspects, a PS/2 keyboard port, DisplayPort, HDMI, LAN, S/PDIF, and five audio jacks. But what really stands out is support for a total of 15 USB ports, including nine powerful USB 3.1 ports, varied between Type-A and Type-C.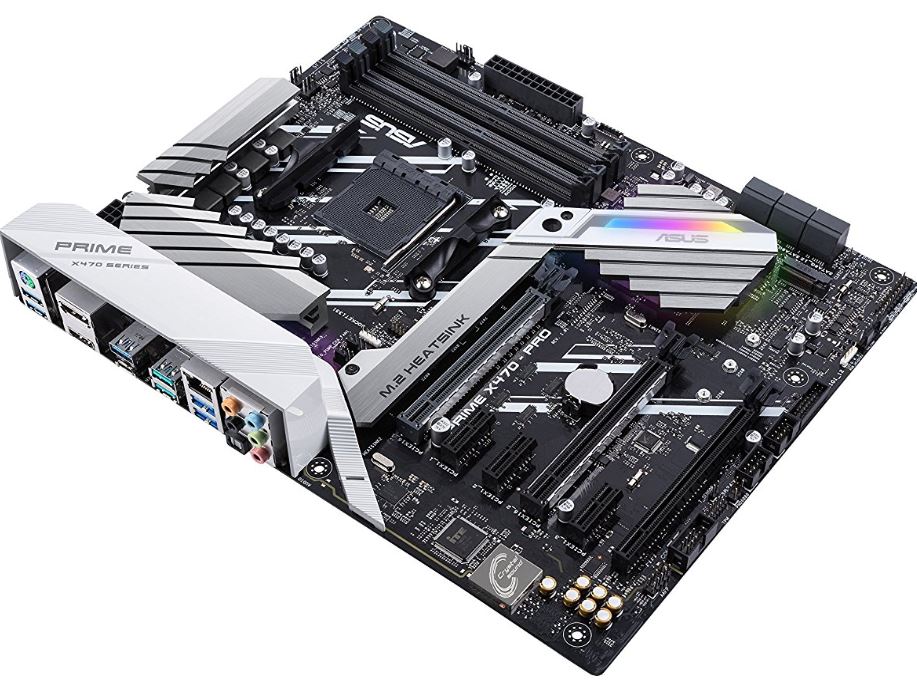 Chipsets
The Prime's integrated graphics chipset uses Radeon 7th generation technology, but it's about what you'd expect from an integrated card. It'll output 2k resolution at 60 Hz, which is nothing to laugh at, but it won't be replacing a GPU for people who need real power.
The LAN card is a standard Intel I211-AT, which is also nothing to write home about, but is adequate enough unless you're using a massive gigabit Internet connection. On the audio front, ASUS' Prime uses a Realtek S1220A, which offers 8-channel high resolution sound. Both the front and rear headphone outputs have impedance sense to adapt to higher impedance headphones. There's also an on-board fan optimization kit with auto-tuning to keep your whole board cool.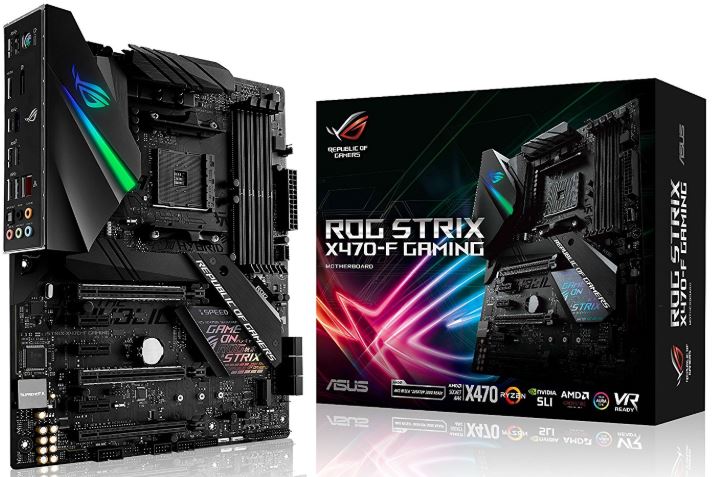 ASUS ROG Strix X470
While the X470-Pro is branded as the standard ASUS x470 board, the ROG is branded as their gaming board. Like you'd expect from an X470 board, the ROG Strix supports the AM4 Ryzen 2 chipset, which also covers 7th gen Athlon processors. And if you've seen any modern motherboard, then many of the Rog Strix X470 features are exactly what you'd expect. From customable LED lighting to a wide array of compatibility, the Strix has every essential covered.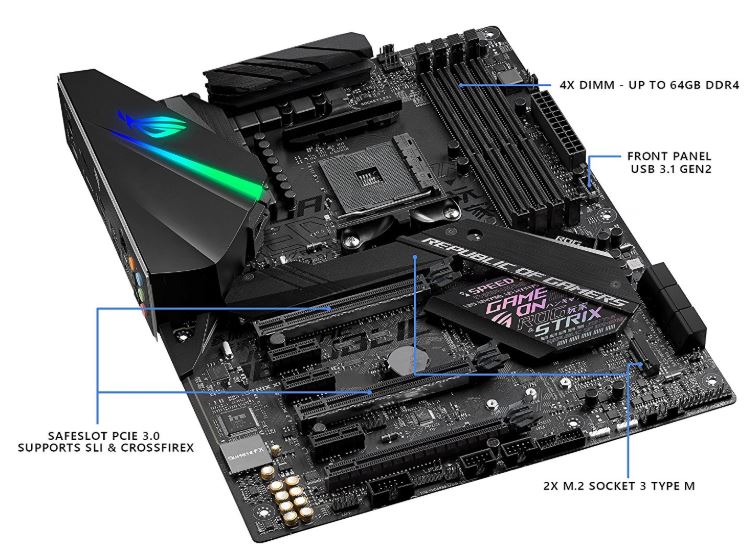 Ports and Compatibility
Like most X470 ATX boards, the Rog Strix supports four DDR4 memory slots, and a maximum of 64GB RAM. Along the center of the board you'll find three PCI 3.0 slots, three PCI Express slots, and one PCI 2.0 slot. On the center edge, there are six SATA connections, as well as M.2 sockets spanning four chip types. While it's hard to call that a wealth of connections, but should be enough to where gaming-oriented PCs will be extremely unlikely to run into any problems.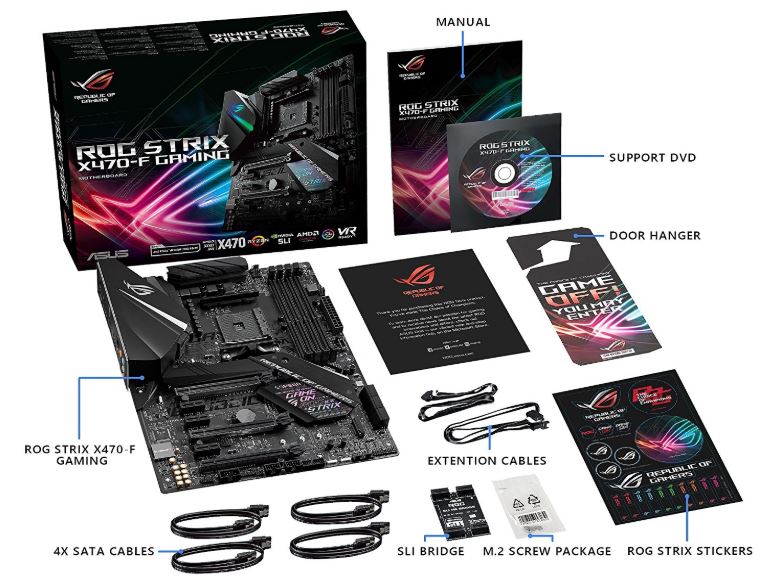 Chipsets
Many of this boards chipsets are somewhat average for a motherboard in this price range. The LAN chipset is a standard Intel i211AT. The onboard video chipset is 7th generation Radeon Vega technology, which supports a 4096 x 2160 resolution at 60 FPS. That's exceptionally strong onboard graphics, but for playing modern games, you'll still have to run your own GPU. For audio, Strix offers Supreme FX features for incredibly detailed surround sound. As long as you're not trying to do any studio recording on your PC, you should have no complaints about the level of audio quality available.
Choosing Between 4 Motherboards
These boards have a lot in common. They all support the second generation of Ryzen chips. They support both CrossFire and SLI. But they're all unique in their own way. For example, the ASUS Prime X470-Pro one step above a budget, entry-level motherboard. Compared to an entry-level board, what you're getting is 5-way fan optimization, a sturdy build deserving of the ASUS name, and an RGB aesthetic board that keeps your system looking modern. It's a great choice for someone who's looking to keep their motherboard inexpensive, but still end up with quality.
As far as the essentials go, Gigabyte is one of the biggest names in the motherboard industry. The Gigabyte X470 AORUS Gaming 7 is an extremely well-rounded board, but it has a particularly impressive sound chipset. Unless you've got audiophile equipment, you won't need to get an aftermarket sound card. It's also got a roomy number of fan headers, ensuring you can provide excellent cooling to your case. For people who prioritize cooling or sound, this board is worth grabbing.
Much like the Gigabyte X470, the ASUS ROG Strix has a fairly strong sound chipset that will appease the gamers it was intended to be used by. But what makes this board stand out is its ridiculous number of connection ports, especially when it comes to USB. For someone who's looking to keep their computer highly expandable, it's a great choice.
Finally, the MSI X470 Gaming M7 is one tough board. The steel-reinforced design clearly says performance comes before aesthetic, but the aesthetic doesn't suffer either thanks to the integrated LED light sync. This board also has nearly double the surge protection than nearly all comparable boards. For people who are looking for something durable above all else, the MSI Gaming M7 is a great choice, whether you're gaming or not.
Meet Derek, "TechGuru," a 34-year-old technology enthusiast with a deep passion for tech innovations. With extensive experience, he specializes in gaming hardware and software, and has expertise in gadgets, custom PCs, and audio.
Besides writing about tech and reviewing new products, Derek enjoys traveling, hiking, and photography. Committed to keeping up with the latest industry trends, he aims to guide readers in making informed tech decisions.