When running HDMI cables through a room, you generally want to use a flat cable. They can slip under rugs, run smoothly along the edges of a doorway, and can become almost invisible once installed. They're also the right choice for most in-wall installations.
There are a couple of advantages to using standard round cables. In some circumstances, cord holders and similar devices are designed for round cables. But outside of terribly niche examples, flat HDMI cables are really the way to go.
Choosing a Flat HDMI Cable
Unfortunately, not every HDMI cable is the same. As new HDMI formats are created, new features are added. New speed limits are created. People usually don't keep up with this kind of thing, and even when they do, it can change quickly. It's easy to fall behind.
But when you know what to expect from your HDMI cable, finding the right one is simple. It's usually a matter of considering the cable size, its general construction, and the specific HDMI format it uses.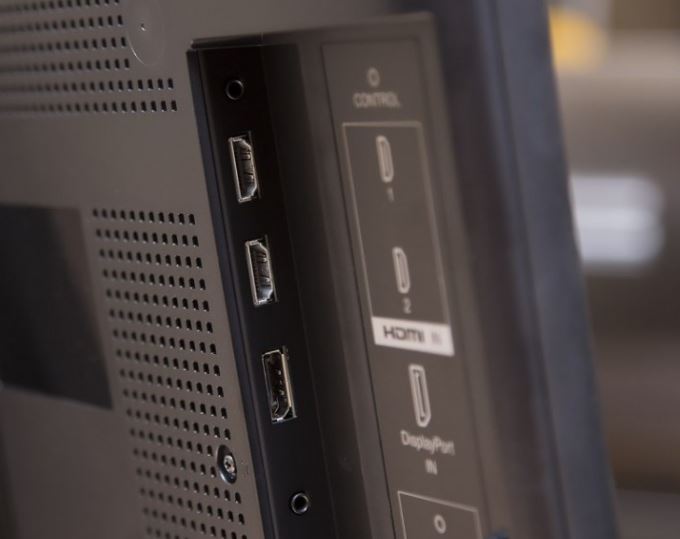 The HDMI 1.4 Format
There are several HDMI formats. But you really only need to keep your eye on a couple of them. The first pair to know are HDMI 1.4 and 1.4a. The two are basically indistinguishable at this point because any HDMI 1.4 product that's not terribly old will be made to the 1.4a standard.
This generation of HDMI allows for high-speed communication between devices, an audio return channel, Ethernet data transmission, 4K support, 3D support, an expanded color space, the list goes on. Even if you don't have any special requirements from the cable you're searching for, it's a good idea to find a cable that's at least up to HDMI 1.4 because otherwise you lose everything outlined above.
The HDMI 2.0 Format
The second HDMI format you really want to keep your eye on is HDMI 2.0/2.0b, which is sometimes called the UHD version of HDMI. In addition to greater bandwidth capabilities, HDMI 2.0 supports the 2020 color space standard, 4:2:0 Chroma subsampling, high-FPS 3D content, the 21:9 aspect ratio, and up to 32 audio channels.
It might seem confusing to call this the UHD version because HDMI 1.4a has reasonably good support for UHD content. But only HDMI 2.0 has the bandwidth necessary to accommodate 4K content with an expanded color space or higher refresh rates.
While HDMI 2.0 is actually about five years old, 2.0b is not yet three years old. The difference between these formats is actually quite simple. The newest version, 2.0b, carries double the bandwidth of the 2.0 format, reaching a maximum of 18Gbit/s. That higher bandwidth is necessary for 2.0b to support high dynamic range content.
Cable Size
Longer cables aren't necessarily better cables. You want a cable that's long enough for your job, and not much longer. When you're using one of the older HDMI formats, like HDMI 1.4, you'll find well-built HDMI cables that run more than 100 feet.
If you're using one of the more bandwidth-heavy formats, then you're going to encounter possible issues with length. This is mostly true for cables that need to exceed 25-feet without any attenuation in the data. That's why it's best practice to use a cable sized specifically for the job you have in mind.
Build Quality
Putting aside formats and features, not all cables are made equal with respect to the quality of their construction. Some have more layers of protection, or use better materials. You can't always tell how tough something will be from a glance, and unfortunately that's often the case with HDMI cables.
For HDMI connection terminals, the gold standard is gold plating. Apart from looking stylish, gold plated HDMI connectors are excellent at resisting corrosion, which is precisely what you want from the bits of metal responsible for carrying your data signals. Some environments are more at-risk of corrosion than others, but it rarely hurts to have the best.
CL2 and CL3
Safety matters, especially when you're considering a wall installation for your HDMI cable. CL2 and CL3 cables are made from materials that don't release as much toxic gas if the cables catch fire. CL2 cables are made for residential deployment, while CL3 cables are capable of carrying twice as much voltage, and are intended for commercial settings. If you're not thinking about a wall installation, you probably don't have to concern yourself with CL2 and CL3 rated cables.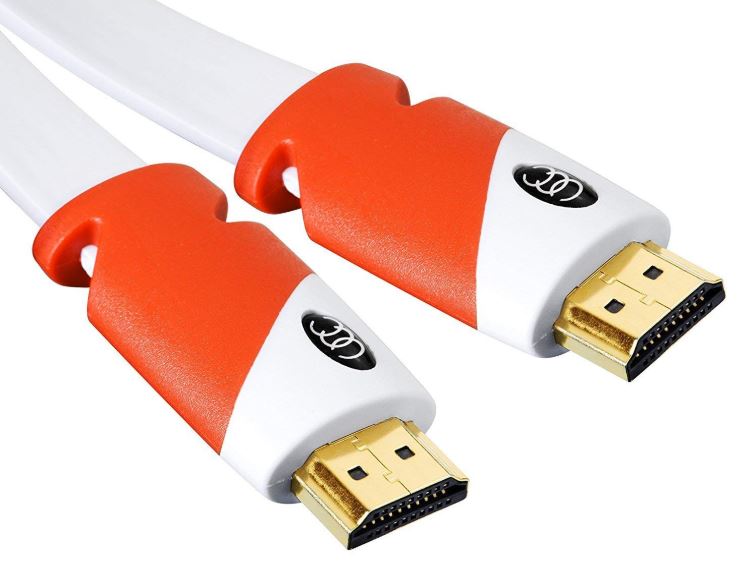 Ultra Clarity Flat HDMI Cable
From a glance, you can tell the Ultra Clarity Flat HDMI Cable was made for in-wall installations. If you're looking for the thinnest and smallest HDMI cable you can possibly locate, this certainly isn't it. Though the cable is flat, several layers of protection have also made it quite thick. That thickness isn't ideal for slipping under a rug, but it is ideal a CL3-rated cable that's intended to hold up to everything.
Build & Design
Each Ultra Clarity Flat HDMI Cable comes in a pack of two. Each is available in several sizes, including 1.5ft, 3ft, 6ft, 10ft, 15ft, 20ft, and 25ft. But ultimately, they're the same cable with the same construction. The connection terminals are made with a corrosion resistant gold plated design.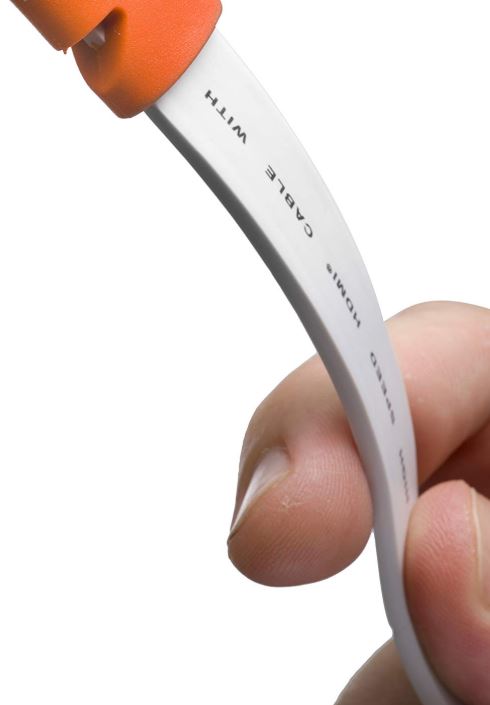 Between those terminals, AWG shielding and metal jacket covers copper conductors. On the outside of the cabling, a thick PVC jacket protects all the precious metal inside. Though the PVC jacket suggests these cables should be installed in a wall, that extra toughness can be just as useful in many day-to-day scenarios.
Holding the Ultra Clarity Flat HDMI Cable, the flat white cabling looks fairly unremarkable. Lettering on its side intermittently reminds you the cable is of high speed HDMI bandwidth. Each cable ends in a bright orange HDMI connector. The connector is absolutely hideous, and that's a good thing.
With so many cords connected to your devices, it can be difficult to determine which one you want to grab at a glance. Especially because so many cords end up looking the same. The cream-soda orange color of these connection headers makes them tough to mistake for any other cable.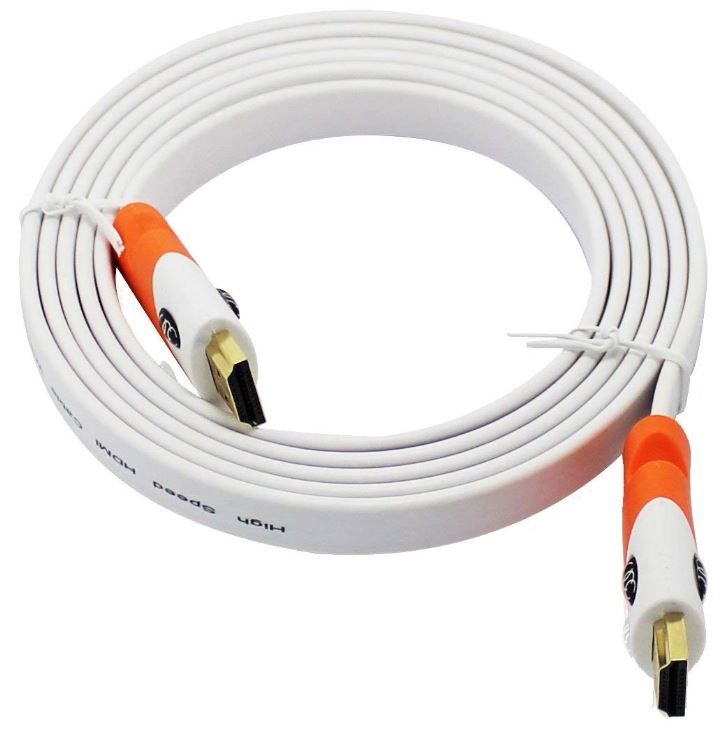 Other Considerations
Each cable is tested to ensure it works before being send off. These cables include a one-year warranty, and have American based customer support.
The Ultra Clarity Flat HDMI Cable is compatible with Blu-ray players, Roku, PS4, Xbox One, and essentially anything else you might want to connect with an HDMI cable.
These cables make use of the latest standard, HDMI 2.0b. That version is backwards compatible for previous versions, so you don't have to worry about your equipment not working. The latest version supports 4K video at 60Hz, in addition to support for 48-bit color depth, and bandwidth of 18 GBps.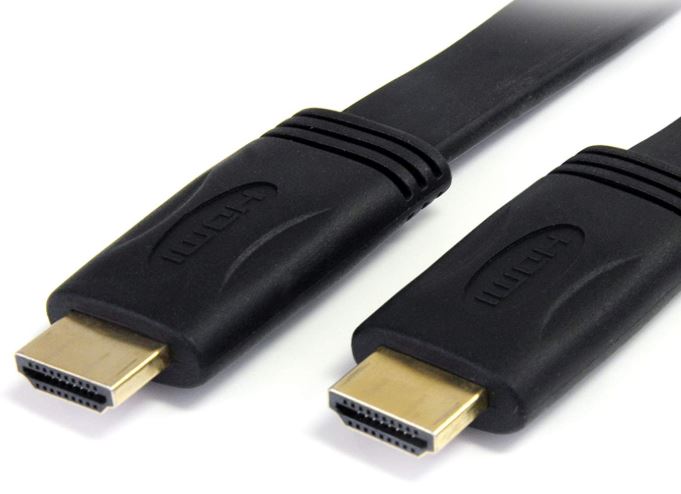 StarTech Flat HDMI Cable
Not everybody needs 4K cables, 3D features, or nearly three dozen separate audio channels. HDMI 1.4 cables are still widely used, and are often a bit less expensive than their HDMI 2.0 counterparts.
The StarTech Flat HDMI Cable uses the slightly older HDMI 1.4 format. That's not going to be the right choice for everyone, but it's going to be more than adequate for most people searching for HDMI cables. In addition to the flat version, these particular cables can be found constructed in a normal version and slim-normal version.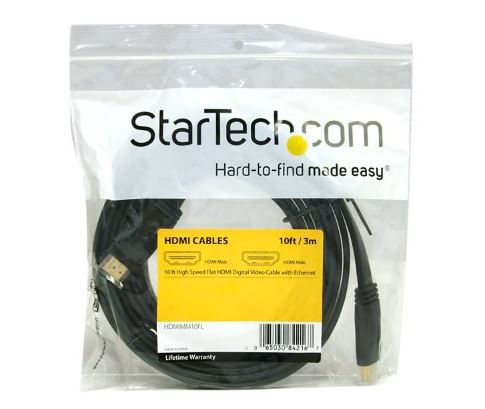 Build & Design
Aesthetically, StarTech cables tend to prefer classic black designs. Their flat HDMI cable is no different. Its neutral black design blends in with black electronics seamlessly. It's unfortunate they don't have anything to offer for color options, but those are the kinds of things you start to forgive when you see how well the cables are made.
StarTech Flat HDMI Cable are available in 3ft, 6ft, 10ft, 15ft, 20ft, and 25ft. And because StarTech specializes in cables and adapters like these, they have a pretty good idea of how to make reliable equipment. Each cable is constructed with gold plated connection ends, making them resistant to corrosion.
They're capable of supporting 1080p content with a 120Hz refresh rate, and can accommodate UHD resolutions at 30Hz. If you want to push to higher resolutions or higher refresh rates, you'll need HDMI 2.0 to do it.
Other Considerations
If you're looking for something truly flat, these cables are scarcely a few millimeters thick. They easily slide under rugs, and smoothly move around corners.
Though it does not have every feature within the latest versions of the HDMI format, it's important recalling that HDMI 1.4 is capable of supporting Ethernet data channels. It's ready for many HDMI fundamentals like support for IP based applications, 3D content, and high speed HDMI data transport.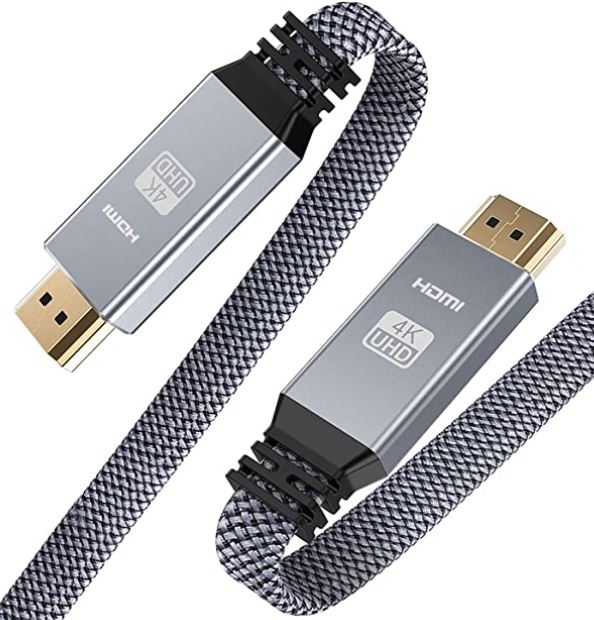 Snowkids Superflat HDMI Cable
Unlike the other cables on this list, the Snowkids Superflat HDMI cable is only available in one size. Having such limitations, it might seem questionable why this cable appears on this list. But it's actually among the best flat HDMI cables because of its unusually good value to price ratio.
This is a high speed HDMI 2.2 cable, which includes 3D support, Ethernet support, and so forth. The flat design of the cable is perfect for sliding under doors, sticking beneath carpet, or otherwise tucking out of sight. And it's capable of handling 2K and 4K UHD content smoothly.
Build & Design
The Snowkids Superflat HDMI Cable is available in lengths of up to 10 feet, which is about the distance that most people need for an HDMI cable. At least, any cable that isn't going to stretch from room to room, or be placed inside of walls. The end of each cable terminates in 24k gold plated contacts, helping to extend its service life as long as possible.
Each cable is constructed with three layers of high density shielding, each providing heavy duty capacity for internal strain relief. Internally, a Duraflex jacket protects the performance of your network. The outermost jacket is black polymer. It feels a bit rubbery, but is otherwise flexible in your hands.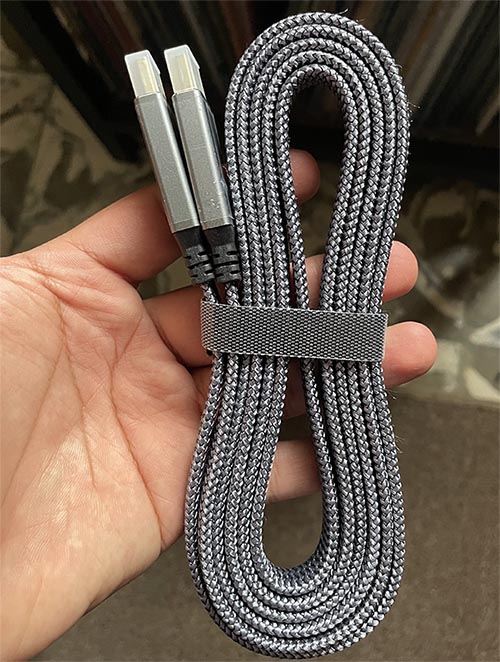 Other Considerations
Each connection head has the HDMI and 4K UHD logo branded across its topside. Though this might be less preferable than a neutral-looking cable, like the StarTech Flat HDMI Cable, the logo can be somewhat useful.
It can be useful for figuring out which cable you want to unplug, especially when it's plugged in next to several similar looking cables. When you're plugging in or removing the cable, the Snowkids logo also gives you an idea about which side of the cable is pointed upwards, which can help orient your efforts.
Choosing Among the Best Flat HDMI Cables
Most people don't need to use HDMI 2.0 for what they want to do. If you're looking for a simple HDMI cable that's good for essentially everything besides running UHD content at full-speed, then you'll want to consider the StarTech Flat HDMI Cable. Inch for inch, these cables are an amazingly good value. The only catch is you end up using the older HDMI 1.4 format, which isn't exactly future-proofed.
The Snowkids Superflat HDMI cable has pricing that's almost as competitive as StarTech. Though not quite as cheap, it's still highly affordable for an HDMI 2.0 cable. Most people looking for an HDMI cable will be well served by the Snowkids, both in its length and overall quality. You plug it in, it works, and that's what matters most.
Finally, there's the Ultra Clarity Flat HDMI Cable. It uses the latest and great HDMI format. Even if you're not currently using HDMI 2.0 or any of its special features, there's something to be said for being prepared for the future. It also uses the thickest flat cabling on this list, and its CL3 rating makes it suitable for wall installations in commercial settings. For someone seeking a cable that's tough as nails, the Ultra Clarity Flat HDMI Cable is worth picking up.