In a world that's increasingly on the move, real-time GPS trackers are quickly becoming an essential tool for vehicle owners. Whether it's for monitoring your personal vehicle's location, managing a fleet of vehicles for business, or ensuring the safety of a loved one on the road, these devices offer unmatched peace of mind. To ensure you make a sound investment, we tested and reviewed some of the best real-time GPS trackers for your consideration. Here's a quick preview of our top picks:
Each of these GPS trackers brings something unique to the table, whether it's exceptional battery life, tracking accuracy, or extra features. Let's see what makes each of these devices a worthy investment in our reviews below.
#1 – Spytec GPS GL300 Real-Time GPS Tracker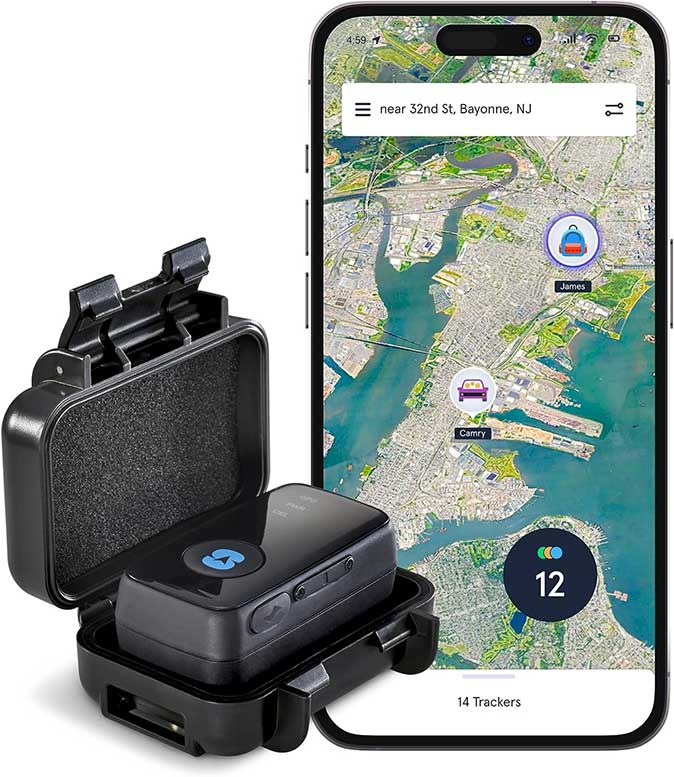 Key features:
Accurate real-time tracking
Weatherproof magnetic case
Flexible battery life
Customizable reporting modes
Testing Spytec's GPS GL300 was a fascinating adventure, and it surely left its mark. The highlight for us was the tracker's extraordinary precision. In our hands-on, real-world testing, it tracked vehicles, personal belongings, and more – all with impressive exactness. It certainly proved its worth for those who need to keep tabs on their assets. The tracker's setup was a breeze, owing to its user-friendly mobile application.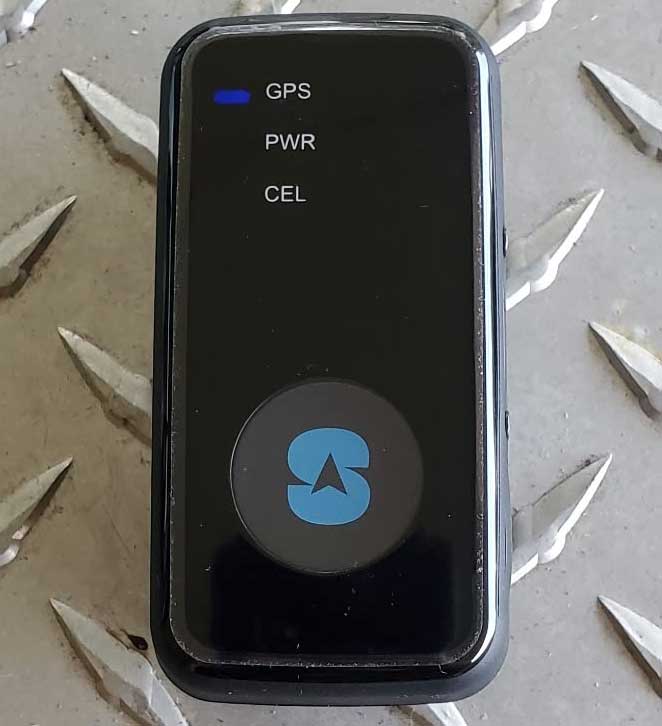 We downloaded the Hapn app (available for iOS and Android), activated the tracker, and we were good to go. The app was intuitive and allowed customization of settings to meet our specific requirements. One striking thing about this tracker was its compact and unobtrusive design. It was easy to discreetly place it in various settings, making it an excellent choice for anyone who needs to track their valuables covertly. Coupled with its weatherproof magnetic case, it stood up to varied environmental conditions, maintaining its efficacy in rain or shine.
The battery life was another winning aspect of the GL300. We were able to get several days of use on a single charge. Interestingly, we could control the battery life by adjusting the update speed of the tracker, which allowed for a balance between battery life and update frequency. However, while the device did an impressive job tracking, the need for a subscription may be a drawback for some users.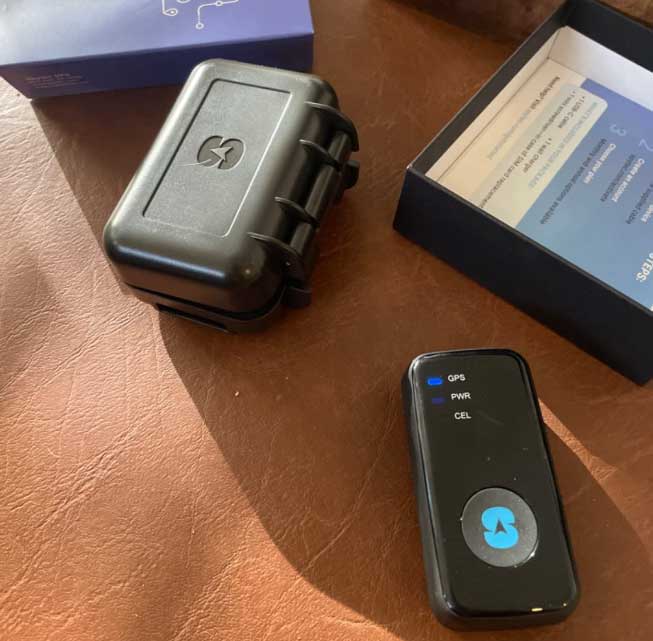 Also, while the GL300 was remarkable for tracking location, it fell short in offering additional features compared to some other GPS trackers we've tested. In terms of physical stats, the GL300 measures 2.7 x 1.51 x 0.92 inches and weighs a light 2.11 ounces. So it's perfect for anyone who prefers compact and lightweight trackers.
What we liked:
Exceptional accuracy in tracking
User-friendly mobile app
Compact and inconspicuous design
Impressive battery longevity
What we didn't like:
Requires a subscription
Limited advanced features
#2 – LandAirSea 54 GPS Tracker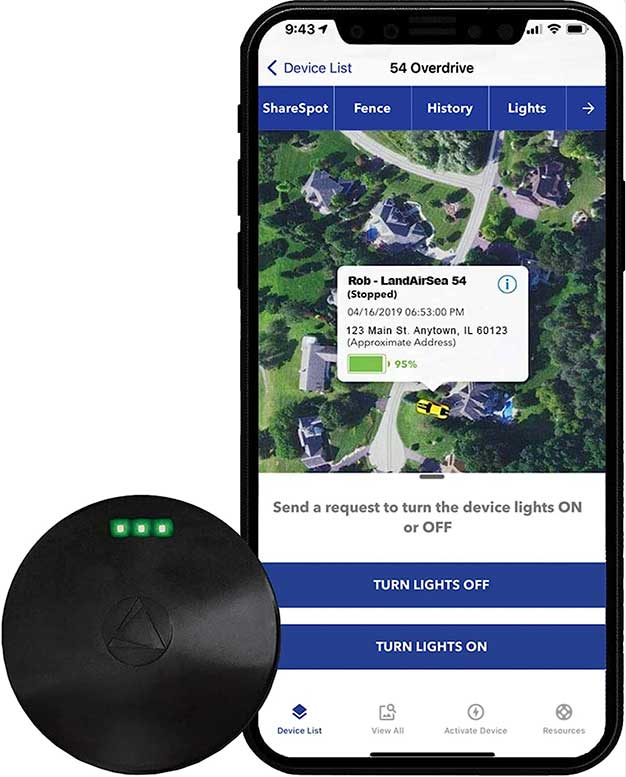 Key features:
Real-time 4G LTE tracking
Waterproof and durable
Geo-fencing and proximity alerts
Super strength built-in magnet
When it comes to reliable, real-time tracking, the LandAirSea 54 GPS Tracker is a solid option to consider. This nifty gadget combines a discreet design with potent capabilities. With dimensions of 2.25 x 2.25 x 0.8 inches and a weight of only 4.8 ounces, this ultra-compact unit fits easily into small pockets or discreetly into a backpack or purse. Even better, it's 100% waterproof, so it is incredibly resilient in various weather conditions.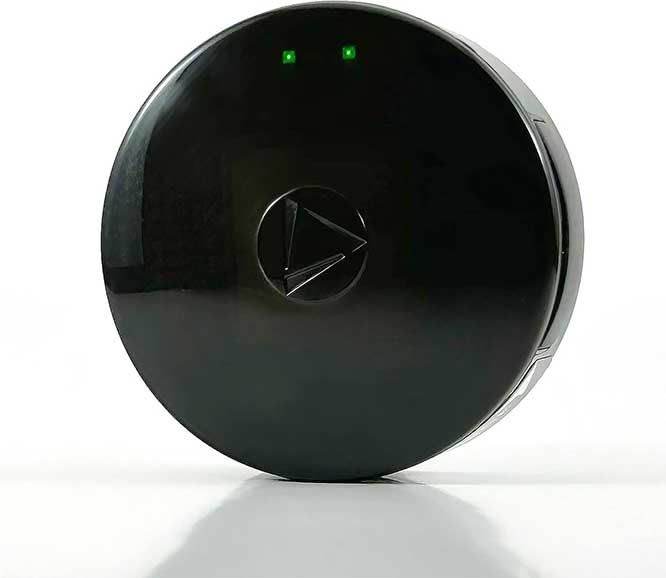 It stands up against rain, sun, wind, and snow, adding to its overall durability. And since it comes equipped with a super-strength magnet, you can effortlessly mount it onto your vehicle without worrying about it falling off. One highlight is its real-time tracking system, which comes courtesy of 4G LTE connectivity. We tested its performance locally, and the tracker accurately located our vehicle on its map with a slight deviation. This proved satisfactory, as the unit's purpose is to provide a general location in case of emergency rather than exact coordinates.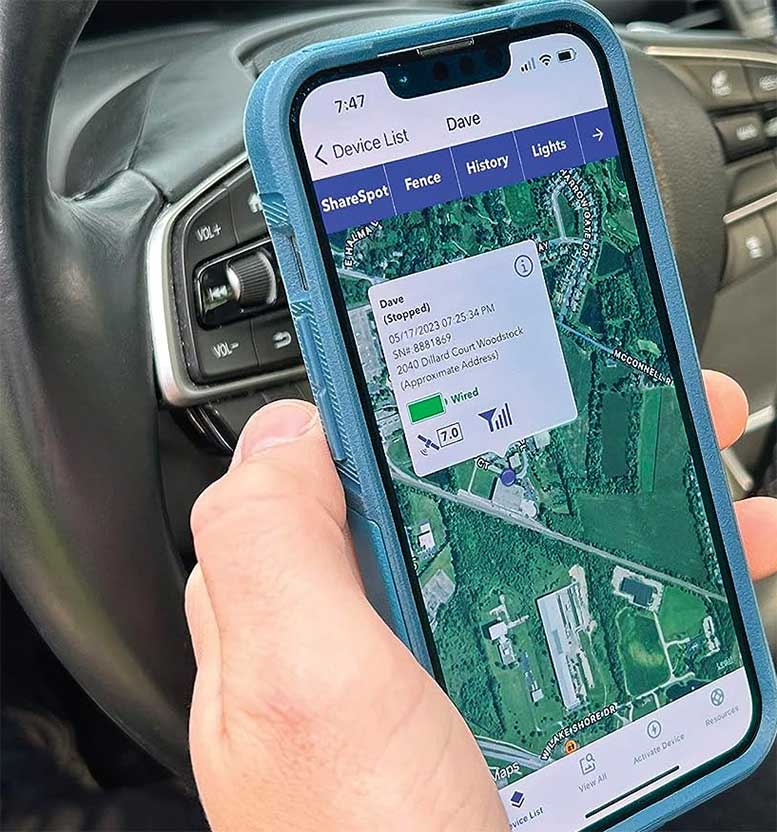 It also possesses impressive battery life, with an energy saver mode that can extend battery life from about a week to several months. We've yet to exhaust the battery during our trial period but have noted the prompt low battery warning, which is a useful feature. As for the app, it's user-friendly and offers lots of options, like creating a geofence around your car for automatic notifications if the vehicle moves out of the designated area. There are also options to share your location, which can be a lifesaver during emergencies.
What we liked:
Compact and discreet
User-friendly app
Energy Saver mode
Robust notifications system
What we didn't like:
Not 100% accurate
App requires frequent updates
#3 – Invoxia Real Time GPS Tracker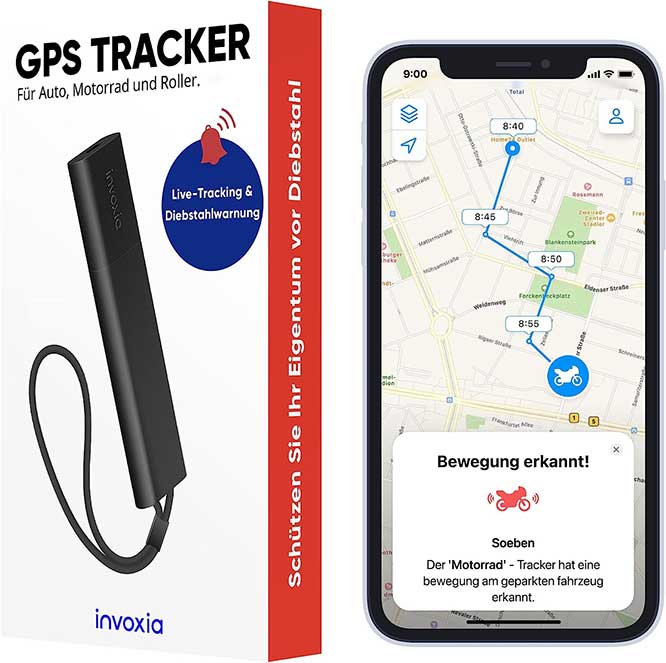 Key features:
Real-time GPS tracking
120-hour to 4-month battery life
Bluetooth, WiFi, LTE-M, 4G
2-year subscription
The Invoxia Real Time GPS Tracker is a compact, lightweight device that offers robust tracking for various applications. Weighing a mere 1.05 ounces and measuring 4.1 x 1.1 x 0.4 inches, it can be discreetly tucked away in your car, bag, or practically anywhere. It's not just its tiny size that impresses, though; it's the impressive battery life, too. When on the move, it can function for a staggering 120 hours. And while stationary, it can last up to 4 months before needing a recharge.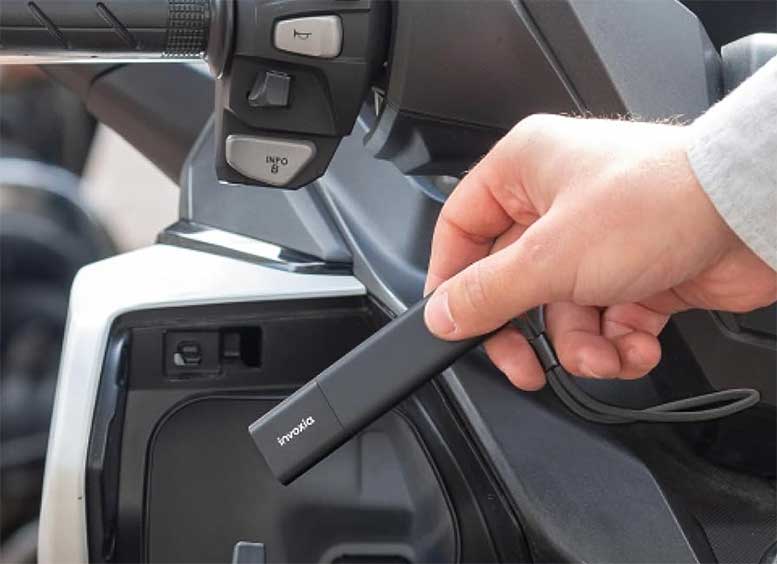 Performance-wise, there are some handy features here that are sure to accommodate various needs. From real-time tracking to motion to tilt alerts, it's not short on versatility. We also loved how it updated its location every 30 seconds. This feature gave us a detailed view of our vehicle's whereabouts. And when testing its battery, it recharged fully in 90 minutes – a boon for those long-distance journeys. It's also ideal for personal security.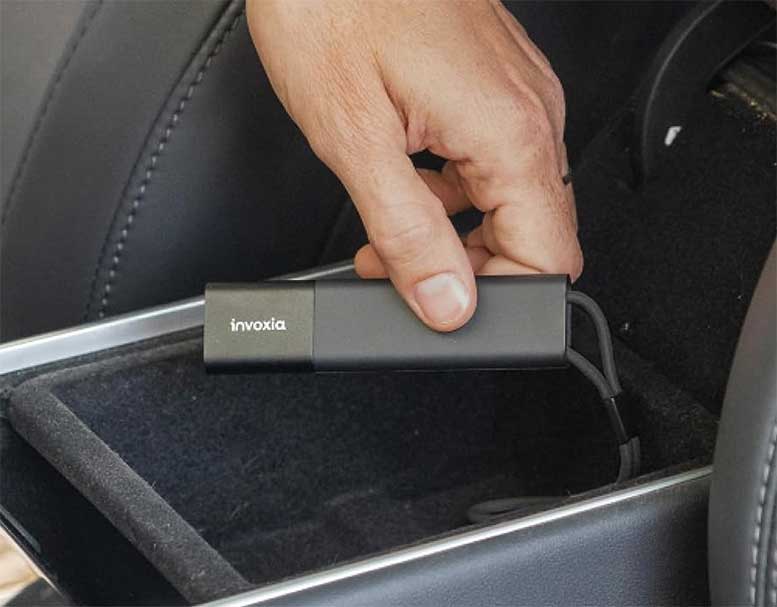 Toss it in your kid's backpack, and you can stay in the know about your child's whereabouts. You'll get reliable updates when they leave school, ensuring peace of mind. While all of these features are certainly nice to have, there was a minor setback that we noticed, and that was the absence of a scheduling option for activating Real-Time Boost – a feature that gives you on-demand tracking in real-time. Despite this, the tracker is a worthwhile option, considering the added layer of security it offers for your vehicles and loved ones.
What we liked:
Excellent battery life
Provides motion and tilt alerts
Compact and lightweight
Ideal for vehicles and personal use
What we didn't like:
No scheduling option for Real-Time Boost
Initial setup could be simpler
#4 – Vyncs GPS Tracker for Vehicles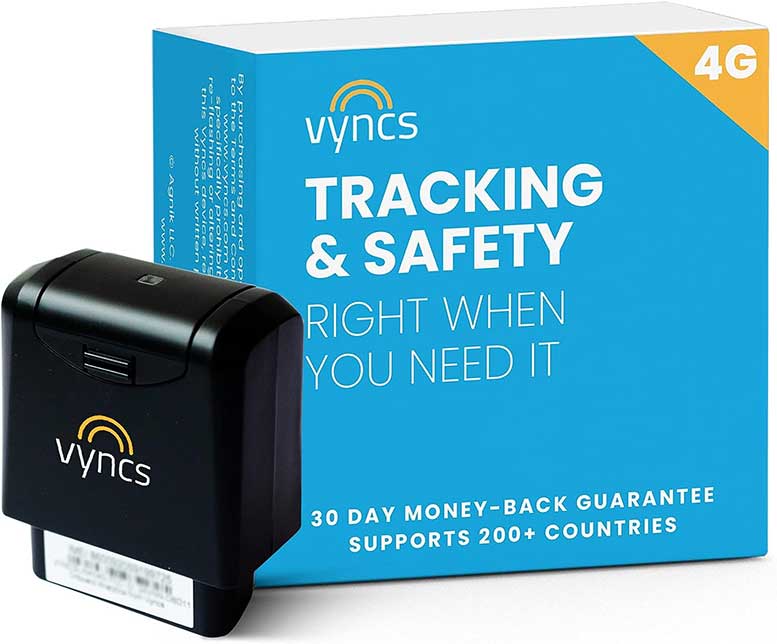 Key features:
No monthly fee required
Real-time tracking with 4G LTE
Powered directly from the vehicle via OBD-II port
Comprehensive driving and vehicle alerts
The Vyncs GPS Tracker is a solid, no-frills device for vehicle tracking. With no monthly fee required, it's a convenient solution for individuals and businesses looking to monitor vehicle usage and location in real-time. It uses 4G LTE for speedy data transmission, and the included SIM card ensures wide coverage. What sets the Vyncs unit apart is its comprehensive set of features, all packed into a tiny 1.75 x 2 x 0.75-inch 2.2-ounce device.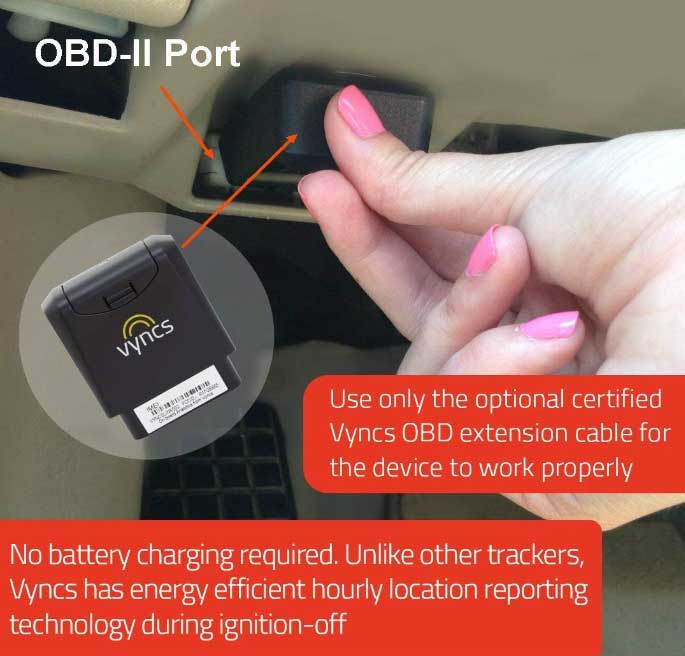 The unit plugs into the OBD-II port, drawing power directly from the vehicle, which means you don't have to worry about recharging it. With the ability to analyze data every second and transmit it every three minutes, you're afforded accurate, real-time data. Its sleep mode feature allows it to update the location every hour, even with the ignition off, keeping you in the loop at all times. It excels at driving alerts such as geofence zones, driver speeding, and vehicle OBD diagnostics.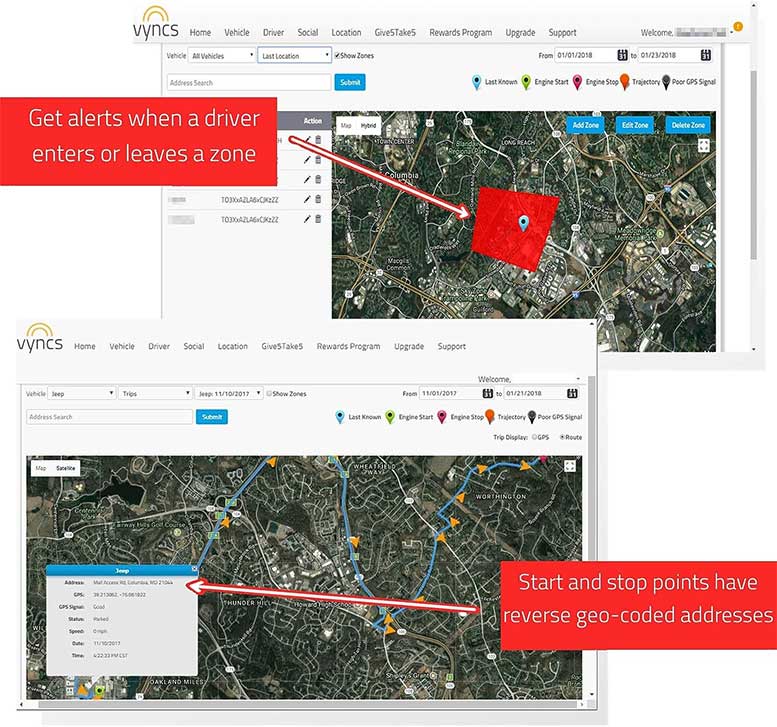 Thanks to all this information and data, you're well informed about the vehicle's status and driver behavior. The Vyncs GPS Tracker even includes a family feature that lets you track loved ones on their smartphones when they are outside the vehicle. In our testing, we found the data to be reliably accurate, and we appreciated the ability to view trip histories and track fuel economy and level. Though a one-time activation fee is needed, the tracker comes with a year of service.
What we liked:
No need to worry about battery life
Provides vehicle diagnostics and fuel data
Location updates every hour
Family tracking feature
What we didn't like:
Requires one-time activation fee
No battery backup in case of OBD disconnect
#5 – Optimus 3.0 GPS Tracker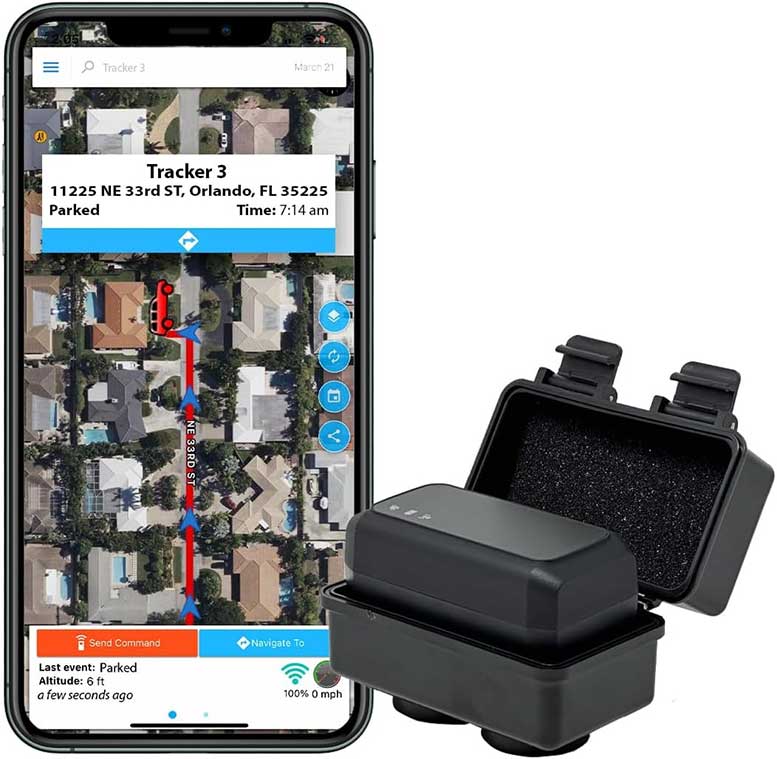 Key features:
Real-time GPS tracking
Waterproof twin magnet case
1-month battery life
Customizable instant alerts
There's a certain peace of mind that comes with knowing exactly where your vehicle is, and the Optimus 3.0 GPS Tracker delivers that assurance with an impressive suite of features. Compact yet mighty, it's just 3.11 x 1.5 x 1.75 inches in size and weighs a mere 8.1 ounces. It fits comfortably into the included waterproof twin magnet case, which boasts an impressive hold, thanks to the use of Neodymium magnets.
During our testing, we were particularly impressed with the real-time tracking capabilities of the device. It effectively tracked speed, direction, and location, even alerting us when set boundaries were crossed. And it did this in real-time. All of these features are powered by a low-cost subscription that includes access to a highly user-friendly app on both Android and iPhone. The device's battery life also proved to be robust, providing us with a full month of coverage on a single charge, based on the default 1-minute update setting.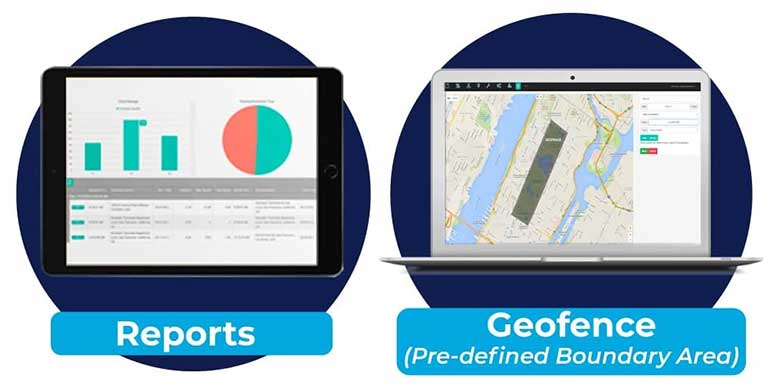 We had the freedom to adjust these settings as needed, which included the option for instant updates every 10 seconds at no additional cost. And in the case of vehicle tracking, we appreciated the easy-to-set geofence and speed alerts, which provided additional security and peace of mind. And given its unobtrusive form factor, it was easily attached under the car and remained secure throughout our test period.
What we liked:
Highly accurate tracking
Robust battery life
User-friendly mobile app
Compact and discreet design
What we didn't like:
Might lag after long idle time
Requires monthly subscription
Real-Time GPS Trackers for Vehicles FAQs
What is a real-time GPS tracker for vehicles?
A real-time GPS tracker is a device that uses Global Positioning System technology to provide real-time updates on a vehicle's location. It can be used for various purposes, including monitoring a vehicle's movement, recovering a stolen vehicle, or monitoring a fleet of vehicles for businesses.
Can a real-time GPS tracker be used for personal safety?
Many GPS trackers are indeed designed for personal safety in addition to traditional vehicle tracking. They can be carried in a bag or pocket, and some even feature alerts for movement and speed, providing an additional layer of security.
Do all GPS trackers require a monthly subscription?
No. While some models do require a monthly fee for access to real-time tracking and other features, others offer a one-time purchase option or include a specific period of service with the purchase of the device. Be sure to do your homework to ensure you invest in the right tracker for your budget needs.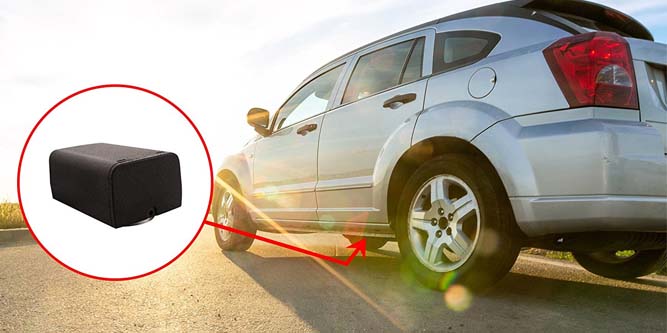 Final Verdict
After a thorough analysis of each device, we can confidently say that these GPS trackers stand out for various reasons. The Spytec GPS GL300 won us over with its exceptional accuracy and ease of use. The LandAirSea 54 GPS Tracker was a solid choice with its Energy Saver mode and waterproof design. The Invoxia Real Time GPS Tracker shone with its excellent battery life and personal security features, while the Vyncs GPS Tracker was a winner with its comprehensive vehicle data and no monthly fees.
Lastly, the Optimus 3.0 GPS Tracker provided an impressive suite of features, including robust battery life and customizable alerts. All these trackers provide a significant return on investment for users who want to keep a close eye on their vehicles or loved ones.