When the BLUETTI AC500 launched on Indiegogo it raised over $12,000,000 in only two months. It even broke the fundraising record for any portable power station after being backed by over 5,000 people.
While it is certainly an upgrade to the popular AC300, there is a difference of over $1000 between the two models. What's changed from the AC300 to the AC500 and does that justify the much higher price point? If you're curious, you may want to keep reading further.
Increasing Power Capacity
While the AC300 is a great device, the AC500 takes it up a notch and gives you a ton of awesome features. One such upgrade is the amount of continuous output power capacity.
With the AC300 you can power devices up to 3,000W, while in the AC500 can achieve up to 5,000W. When it comes to battery packs, the AC300 can be paired with up to four B300 units. This gives it a total capacity of 12,288Wh. The AC500 blows that out of the water with its support of up to six B300S units for a maximum capacity of 18,432Wh.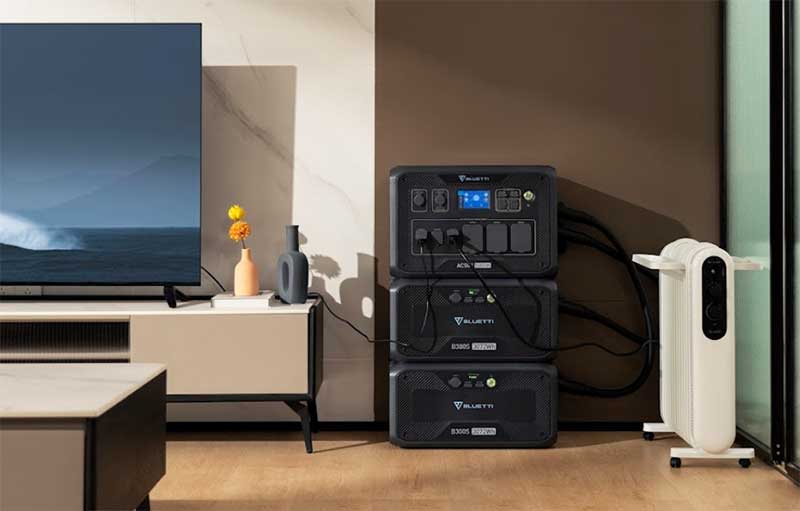 If you're looking for the Split Phase Bonding function in the 120V market, the AC300 and AC500 are both possibilities. With the AC300, users can create a fully packed system of 240V, 6kW, and 24.6kWh using a Fusion Box.
With the AC500, users can achieve 240V, 7.2kW, and 36.8kWh when connecting two AC500 units in series using a Fusion Box. If you'd rather hook two of them to your home distribution panel, you can do so to achieve 240V, 10000 watts of power as a backup.
Lightning Fast Charging Capabilities
When it comes to the speed of charging these devices, the AC500 is a significant upgrade. The AC300 isn't a bad option, as it can support an input rate of up to 5,400W using 2 B300 battery packs, AC power, and solar panels.
However, the AC500 can achieve up to 8,000W. Using the same battery packs, the AC500 can go from completely dead to 80% charge in only 40 minutes at the maximum charging speed. Additionally, the AC500 uses a LiFePO4 battery cell to ensure maximum safety.
Simple Solar Charging
Solar charging is a critical component of the design done by BLUETTI in both the AC300 and the AC500. Solar power is free and clean, so users should be able to access it any time the sun is out.
The AC300 can have a maximum power input via solar of 2,400W. The AC500 improves this, by being capable of up to 3,000W. While solar doesn't reach the maximum input amounts these devices are capable of, it does give you options no matter where you take your power station.
Once you harness the power of the sun on your AC500 or AC300, you can provide clean power to your devices easily. BLUETTI offers a wide range of either portable or rigid solar panels to charge their power stations. Three great options are the PV200, PV350, and PV420. Consider factors like capacity, portability, and efficiency before making your final decision on which solar panel to go with.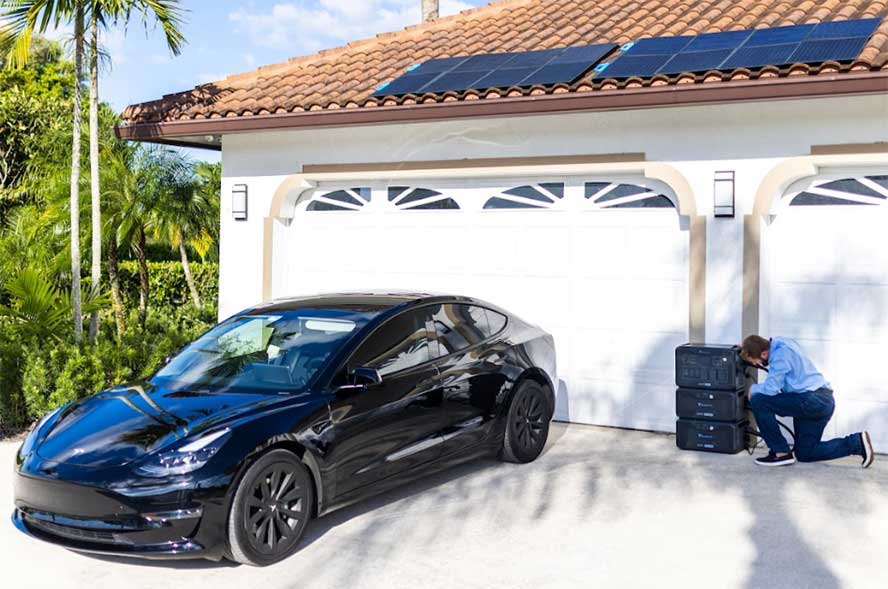 Battle of the Battery Packs: B300 vs. B300S
If you're looking for expansion battery packs for your power station, you have the choice between the B300 and B300S. The B300S is the upgraded version, with a maximum solar input of 500W. This helps to reduce the amount of time necessary for fully charging the battery pack.
The B300S also features an intelligent self-heating technology. This improves battery pack performance in low-temperature situations to ensure power can freely flow in the harsh cold.
This also extends the overall life of the LiFePO4 battery. Using this technology, it can start working much quicker than other options. Even in temperatures as low as -20℃, the B300S will make sure your AC5000 works just fine.
Using the B300 Battery Packs with the AC500
If you decide to go with the B300 battery packs, the AC500 is still going to work extremely well. This is especially helpful for those who already own a system with B300 battery packs. All you need to do is simply purchase the new AC500 head unit and attach it to your existing batteries. Doing so will give you 170% power access compared to the current system.
But what if you want to use B300 and B300S? You can! These battery packs can be mixed into the AC500 system in order to give you the freedom of upgrading over time and still using your older hardware. You can use a total of four packs in any mix-and-match configuration in the AC500.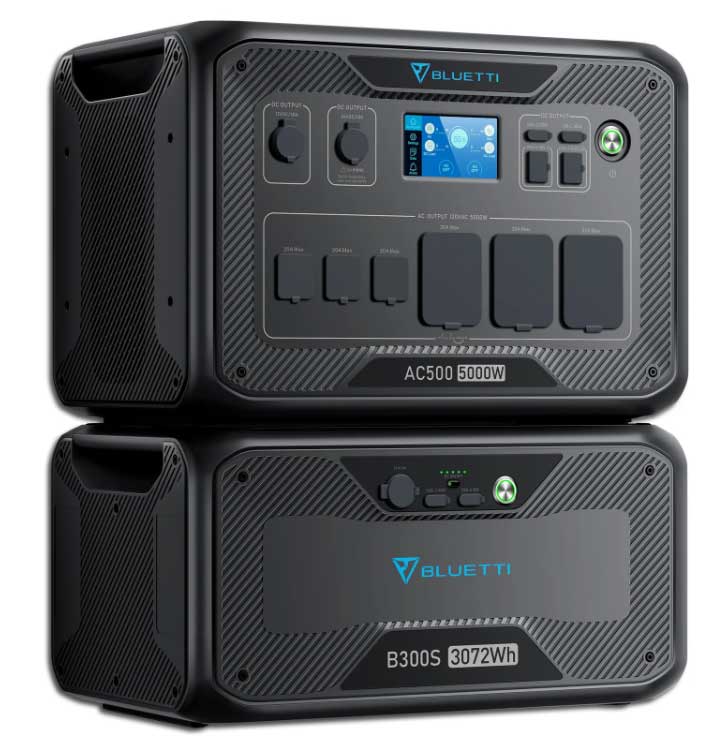 Should You Buy the AC300 or the AC500?
The AC300 and AC500 are both fantastic options for power stations. The AC300 can achieve 3000W of both input and output power. This makes it a very competitive option for most use cases. It can even do nearly 95% of what the AC500 is able to do, so it's no slouch.
That being said, the AC500 is an upgrade. It goes above and beyond the capabilities of the AC300 in almost every way. It's perfect for both hardcore users of power stations and those who want a powerful backup in emergencies alike.
Making a decision will really come down to deciding how heavily you plan to use your BLUETTI power station and if the $1,200 price difference is worth it to you. Either way, you can't go wrong with these options.
About BLUETTI
Since the beginning, BLUETTI has promoted sustainability and green energy solutions with their company and products. They offer products and power storage solutions that help put eco-friendly options on the market.
They aim to give you the best products for your home and lifestyle while creating a sustainable future for everyone. This drive towards sustainability has led them to over 70 countries and millions of customers who love their products and help save the planet by using them.
For more information about AC300 and AC500, visit their official website at https://www.bluettipower.com/ or follow BLUETTI on:
YouTube: https://www.youtube.com/c/bluettiofficial
Facebook: https://www.facebook.com/bluetti.inc/
Twitter: https://twitter.com/bluetti_inc
Instagram: https://www.instagram.com/bluetti_official/
Meet Derek, "TechGuru," a 34-year-old technology enthusiast with a deep passion for tech innovations. With extensive experience, he specializes in gaming hardware and software, and has expertise in gadgets, custom PCs, and audio.
Besides writing about tech and reviewing new products, Derek enjoys traveling, hiking, and photography. Committed to keeping up with the latest industry trends, he aims to guide readers in making informed tech decisions.