Earbuds are about situation-appropriate sacrifices. They're about giving up battery life for portability, or about surrender calling features for comfort. If you want to choose a great pair of earbuds, you only need to understand the sacrifices you're making, and be certain they're aligned with your needs.
For example, if you were choosing earbuds to be used during your exercise routine, then you really only need them to last for a couple of hours. You probably wouldn't care about how they felt after 5-hours of wear. Because unless you were running a marathon, you'd never hit the 5-hour mark.
Likewise, you probably don't care about having 20-hours of battery life, because you're not going to work out for 20-hours each day. Depending on what you're looking to find, these kinds of tradeoffs make up the difference between an excellent pair of earbuds for someone else, and an excellent pair of earbuds for you.
HYPHEN Wireless Earbuds
HYPEN Wireless Earbuds are like a marketer's science project. It feels like someone surveyed large groups of music fans, found out what the average person wanted to get from a pair of earbuds, and then built earbuds around their results. The best way to describe these earbuds is well-rounded.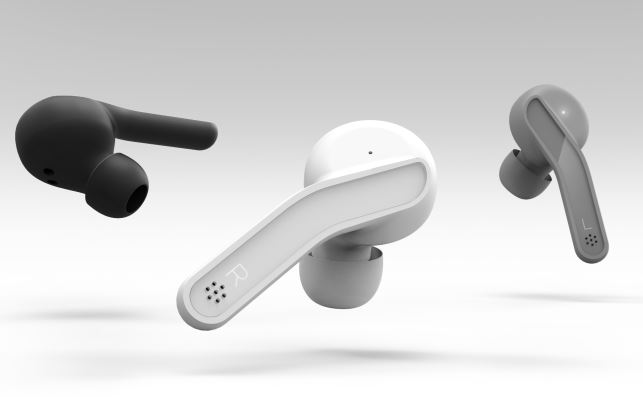 Consequently, HYPHEN Wireless Earbuds aren't exactly leading the pack in any one particular category. But they do try and deliver on every essential element of performance. For instance, these earbuds use a touch control system in place of analogue buttons. Touch systems are becoming increasingly popular among earbuds, but for the time being, they're still relatively uncommon.
Having achieved solid baseline performance, HYPHEN then added a few extra features to help set these earbuds apart. They've got extra battery charging features, greater-than-average wireless connectivity, and a generally sturdy construction that isn't going to let anyone down. But the generalist nature of these earbuds also means they're not necessarily the right decision for all people in all circumstances.
Build & Design
Physically speaking, these earbuds look similar to AirPods. That's mostly because they have an extended antenna which drops from the earpiece. It's also because these earbuds are available in white, though the resemblance doesn't disappear entirely when you're using the black or gray versions. The body of the earphone is a material primarily composed of plastics, but actually has an appearance which is closer to glass. It even feels somewhat similar to glass.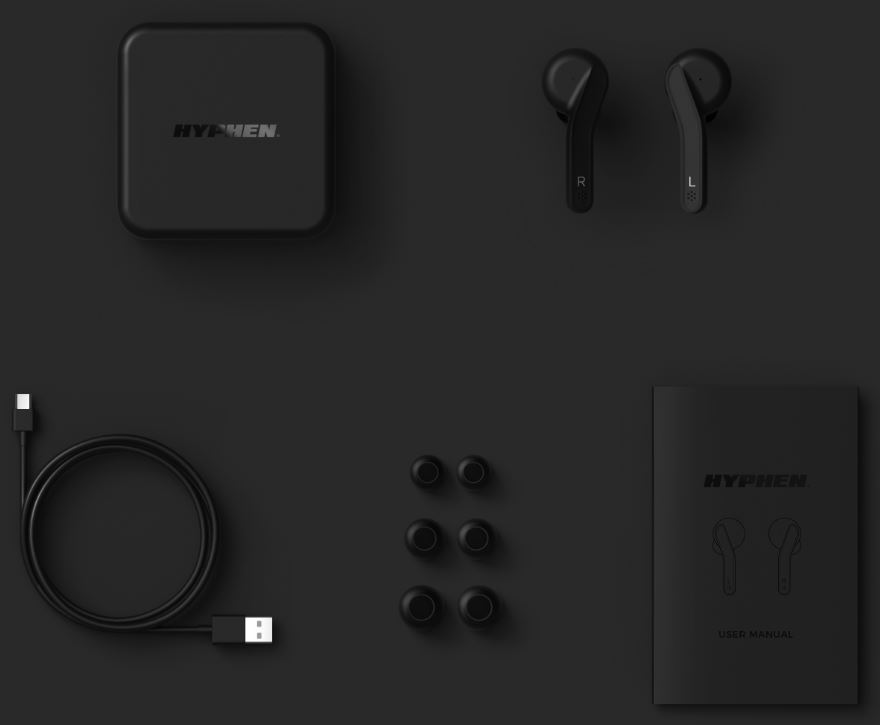 Additionally, these earbuds are constructed with an IPX5 waterproof certification. In addition to water, it protects the buds from sand, dust, and small bits of debris. However, for the sake of comparison, that's actually one of the weaker waterproof ratings. It indicates these earbuds will be safe from sweat and rain, but you probably don't want to take them into the shower with you. It's best to consider HYPEN earbuds water resistant instead of waterproof.
As mentioned earlier, HYPHEN Wireless Earbuds use a touch control system. These kind of systems use digital touch-sensors, not unlike the kind of technology behind a smartphone screen. Because you don't have to deal with small analogue buttons, like so many other types of true wireless earbuds, it's much easier to maintain effortless control. You only have to memorize a couple of tapping patterns to control everything these earbuds can deliver.
Voice Assistance and Tap Controls
Earbuds tend to provide pretty limited support when it comes to voice assistants. For example, you might be able to use them to pause or play with a voice command. HYPHEN primarily drives commands of volume, track ordering, and voice assistants through touch controls.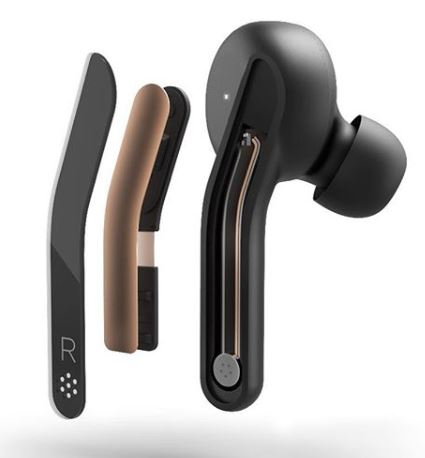 A double tap on either earbud will switch between songs, either skipping forward or backward, depending on which earbud you touch. It's only one tap to answer or hang-up a call. Though the fact it's only one tap to hang-up does make it slightly easier to accidentally hang up on someone. It also makes it a good idea to learn the various touch commands before you try taking a call.
If you want to adjust your volume up or down, doing so during a call can actually get pretty tricky if you're not prepared for it. Notice, this isn't only a tap-control device, it's a touch-control device. Instead of tapping to increase or decrease volume, you simply hold your finger against the earbud.
Intuitively, the right earbud will increase volume, while the left earbud will decrease it. You can also use these patterns to launch whatever virtual assistant you've got installed on your device. That includes support for Siri, Cortana, and every other virtual assistant that might come to mind.
Wireless Connectivity
HYPHEN Wireless Earbuds make their wireless connection through Bluetooth 5, which allows for fairly seamless pairing. And essentially instant pairing from the moment you pick up the earbuds from the charging case. Bluetooth 5 actually supports some little-understood battery saving features, as well.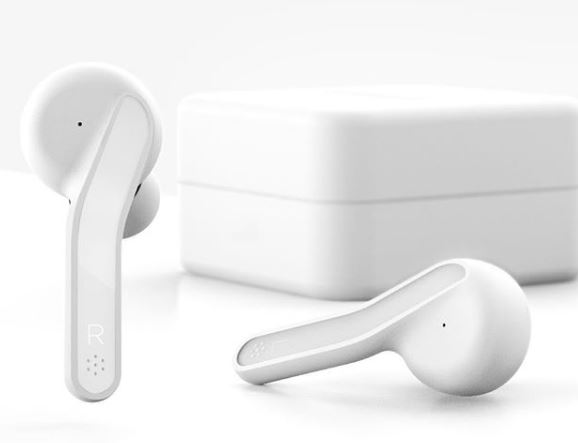 The HYPHEN Wireless Earbuds are capable of delivering their connection across a 50-foot radius, which might be considered high-average. Though whether or not you can really get 50-feet depends on the quantity and quality of objects in the way of your signal. Relative to the kind of earbuds these are trying to compete with, it's a small but significant advantage.
Battery Lifespan
The HYPEN Wireless Earbuds provide a 17-hour lifespan. Of course, that's after you've accounted for the charging case. When you're only looking at the individual earbuds, you'll find their lifespan to be closer to 3.5 hours. But that's a pretty pessimistic estimate. If you're listening to lower levels of volume, or you're mostly chatting instead of listening to music, then you'll find that battery lifespan can easily spring up another 90-minutes or so.
HYPHEN Wireless Earbuds have an integrated wireless charging feature. When you want to charge the buds, you just place them into an included holding case, and then place the case atop a wireless charging platform. That way, you don't need to end up dealing with adapters of any sort.
Additionally, these earbuds deliver a pretty compelling rapid recharge feature. It takes about 15-minutes to restore nearly 80% of the battery capacity, and get you back to listening to your music. It's easy to underappreciate this kind of rapid recharge. When your earbuds run out of battery, and you want to keep using them, you don't want to endure an hour-long charging process before you can get back to what you were doing.
It may be worth noting that like most similar earbuds, the standby time on each earbud is actually quite low, only a few days. Because these buds will spend so much time in their charging case, that isn't actually a problem unless you try and move the earbuds without their case.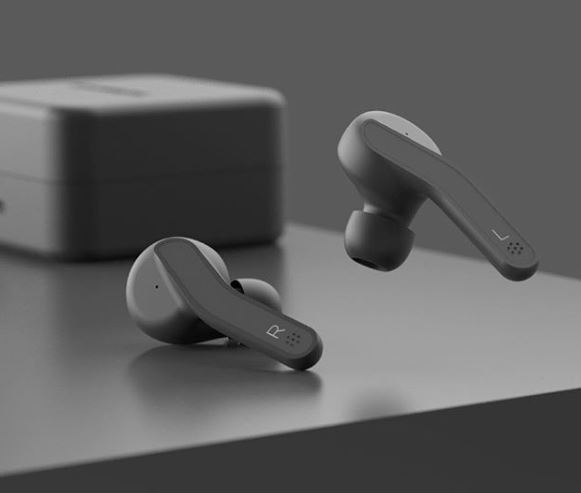 Audio Quality
With respect to audio quality, HYPEN Wireless Earbuds sound terribly similar to dozens of other true wireless earbuds. However, the sound profile doesn't have the usual athletic-bias which occurs in so many charging case earbuds. Instead, these earbuds have paid particular attention to clarity in mid-tones, and to a lesser extent, in the treble range.
Plus, their sound seems designed to stay quite even under all kinds of different circumstances. When you're dropping the volume levels to lower settings, you still find pretty steady and consistent tones. It's not uncommon for earbuds like this to provide clarity in one range of tones, or one particular range of volume settings. It's less common to provide even stability, especially outside of audiophile equipment.
If you don't like this configuration and would like to swap over to a more athletic soundscape, you'll need to make use of an equalizer. That's actually one thing that HYPEN cannot do for you, you'll need to dig up an app on your own. Like most pairs of earbuds, some degree of audio quality depends on noise isolation, which brings us to silicone ear-tips.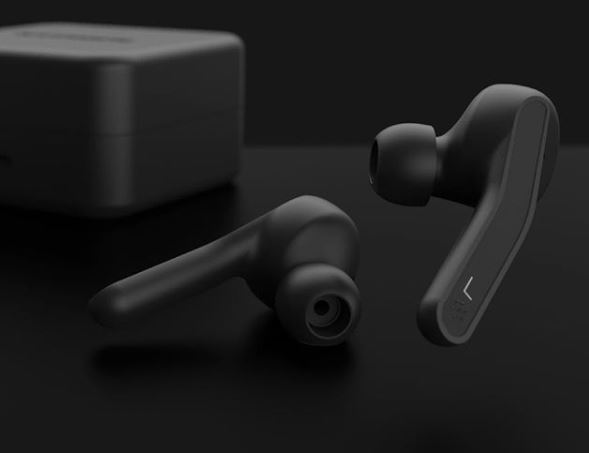 Comfort Options
Once it's in your ear, the body is ergonomically designed to stay in place. Similar to AirPods, the extended portion of the earbud can actually be used to help wiggle and adjust the bud while getting it seated. Outside of the physical chassis, HYPHEN Wireless Earbuds use fairly standard ergonomic ear-tips. If you've ever used in-ear headphones before, you've almost certainly encountered similar pairs.
With respect to noise isolation, these ear-tips are about average. And when it comes to sizing options, you'll find no surprises, either. HYPEN includes three size options, which is pretty much the industry standard. Three size options ought to be enough for virtually everyone to find an adequate fit. It only becomes limiting when you start to compare these earbuds to much more expensive equipment.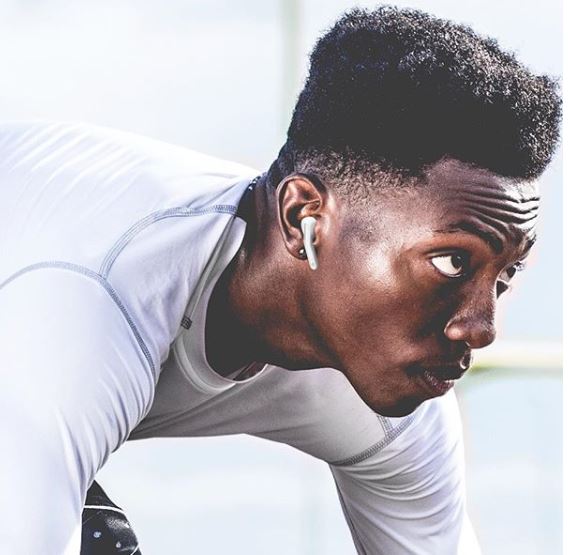 Other Considerations
HYPHEN Wireless Earbuds support calling in both ears, something that's actually increasingly absent from many mainstream sports-type earbuds. HYPHEN Wireless Earbuds include a charging case, micro USB cable, user guide, and three pairs of silicone ear tips. It also includes a replacement set of silicone ear tips, which can be pretty useful after about 18-months of use.
Who Should Choose HYPHEN Wireless Earbuds?
The touch control interface isn't exactly revolutionary, but it's smartly designed, and one of the better control systems out there right now. Using Bluetooth 5 ensures support for the kind of codecs and sound files people want to use for their wireless music, even if you want to use high resolution audio files. Moreover, it helps support a fairly impressive 50-ft connection radius.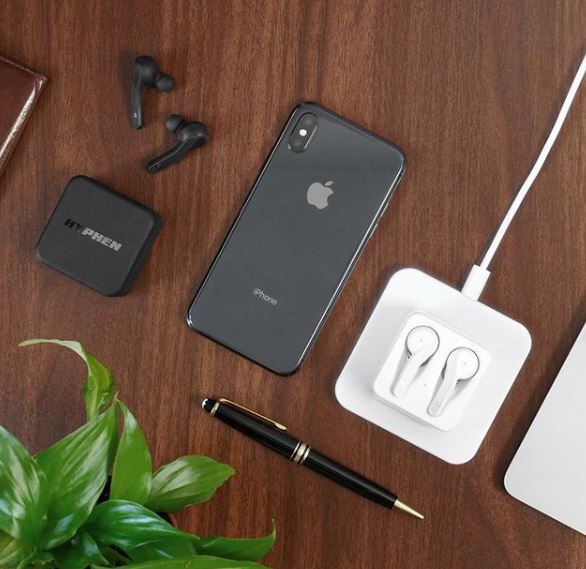 IPX5 waterproofing isn't something to brag about, but it's better than nothing. It allows these earbuds to enter athletic and outdoor environments with confidence. If you already have a wireless charging station, these earbuds are only more compelling.
Last but not least, the fast-charging feature really helps these earbuds provide far more utility than their competition. Being able to get your earbuds back into operation after about 15-minutes means you can stop worrying about forgetting to recharge your audio equipment. That makes the HYPHEN Wireless Earbuds a good choice for someone who highly values battery performance and strong connectivity.