Quick Analysis
Pros
Excellent sound clarity.
Fits a wide range of ears.
Either bud can work independently.
Excellent Bluetooth range.
Cons
Earbud-only battery life can be low in cold weather.
Have to keep both buds and charging case charged.
Wireless, high-quality earbuds are the only way to go in the modern era. No longer do we need to rely on clunky over the ear headphones that have long wires wrapping to our music players. Instead, excellent wireless earbuds can both transmit high fidelity sound and let us make phone calls at the same time. These types of earbuds are popular because they're so versatile, comfortable to use, and don't disrupt your aesthetic.
But finding the ideal wireless earbuds for any one person is a tricky affair. Some earbuds have better functions or features than others. Other earbuds might be better suited for businesspeople rather than for enjoying your favorite music. You have to sink some time and effort into researching the ideal earbuds for your needs before pulling the trigger. After all, these earbuds can be quite pricey.
Luckily for you, we've already found a top-tier pair of earbuds that we think most people will really enjoy. In our TaoTronics SoundLiberty 79 Wireless Earbuds review, we'll dive deep into this tech's functionality and benefits. We'll also determine whether it has any real negatives you need to be aware of before you finalize a purchase. Let's get started!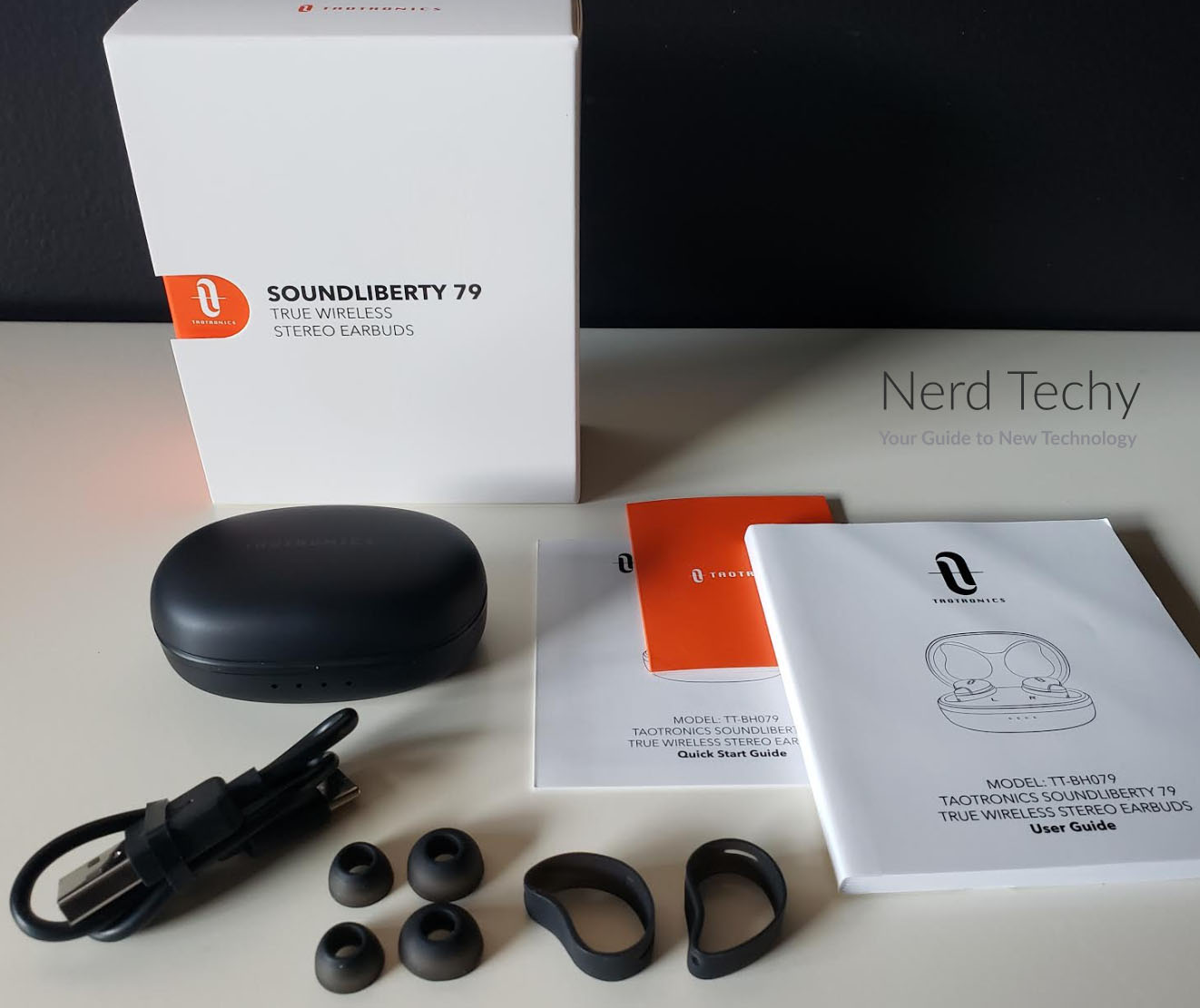 Sound Quality and Noise-Canceling Capabilities
The TaoTronics SoundLiberty 79 (BH079) Wireless Earbuds provide some of the most excellent wireless listening experiences we've ever heard. Buried within each earbud, a select set of Hi-Fi stereo sound components are skillfully layered atop one another. These components provide a huge range of excellent replicated sounds. As a result, music in the high or low bass ranges sounds truly phenomenal.
The Premium PCP Board installed at the core of each earbud does a phenomenal job. It can capably translate the sound from the earbuds' computers to your ears. All told, these buds are some of the best around when it comes to pure sound quality for the money. Indeed, these earbuds are exceptionally affordable for many. While they aren't as cheap as many wired earbud choices, they do a great job of standing up to higher-priced buds with the best sound on the market.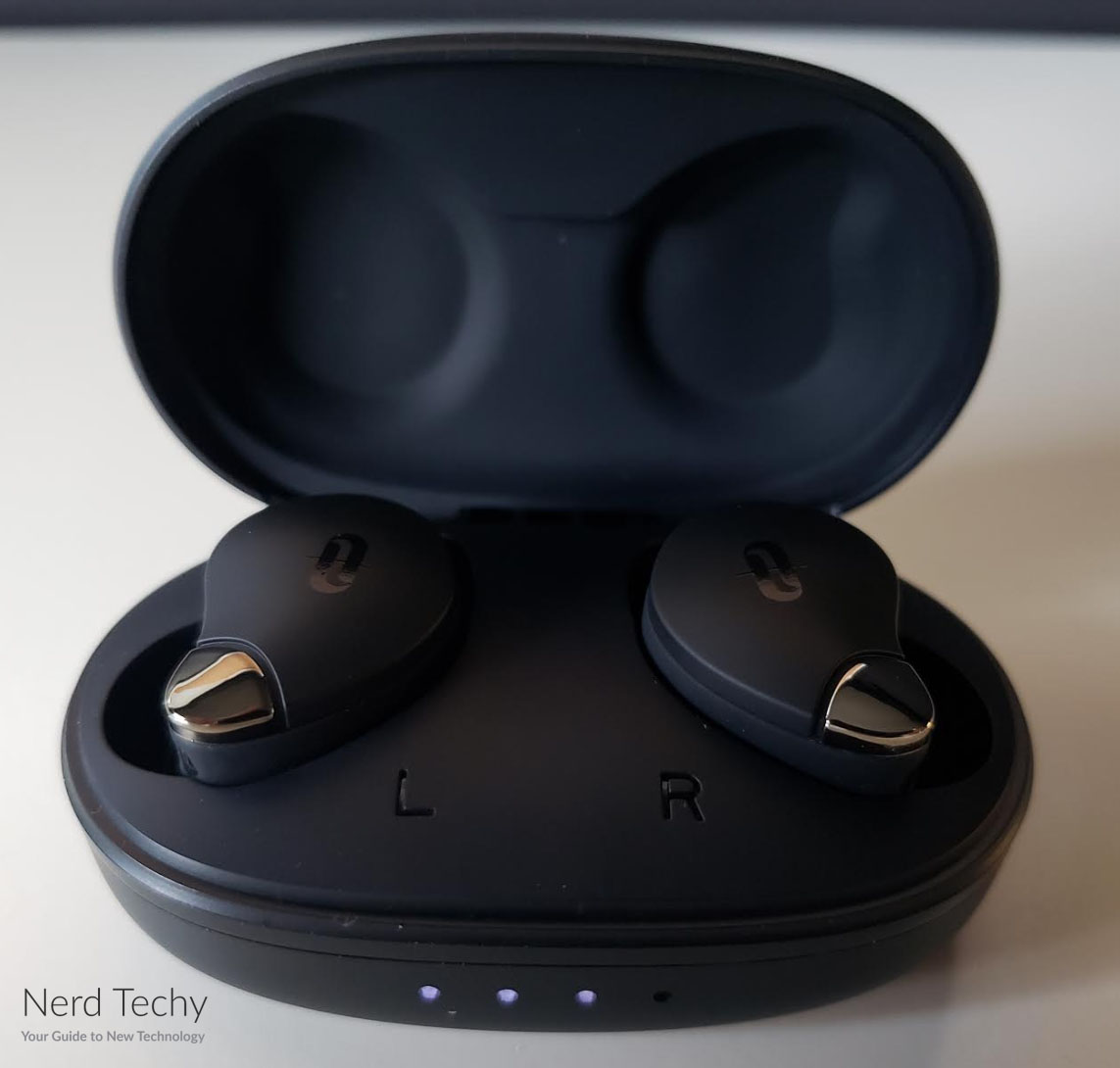 But the excellent sound from earbuds is only partially provided from sound replication. Noise-canceling is just as important. These earbuds have advanced noise-canceling tech integrated into their designs. The earbuds use microphones to project sound waves outward. These new soundwaves are neutral to your ear but also arrest incoming sounds.
In a way, the earbuds fights sound with more sound to block up to 96% of ambient noise. It's true that there are some wireless earbuds that can do even more, but this is still satisfying in our books. In addition, you don't necessarily want your 100% noise cancellation. Such earbuds can be dangerous to wear if you plan to run with the earbuds or traverse a busy city street.
Voice Calls
More importantly, these earbuds' noise-canceling components do a second job. They retain 95% of your voice when making phone calls. As a result, syncing these earbuds to your phone for the purpose of communication is a great idea. Your voice is quite clearly transmitted across the connection to your conversational partner.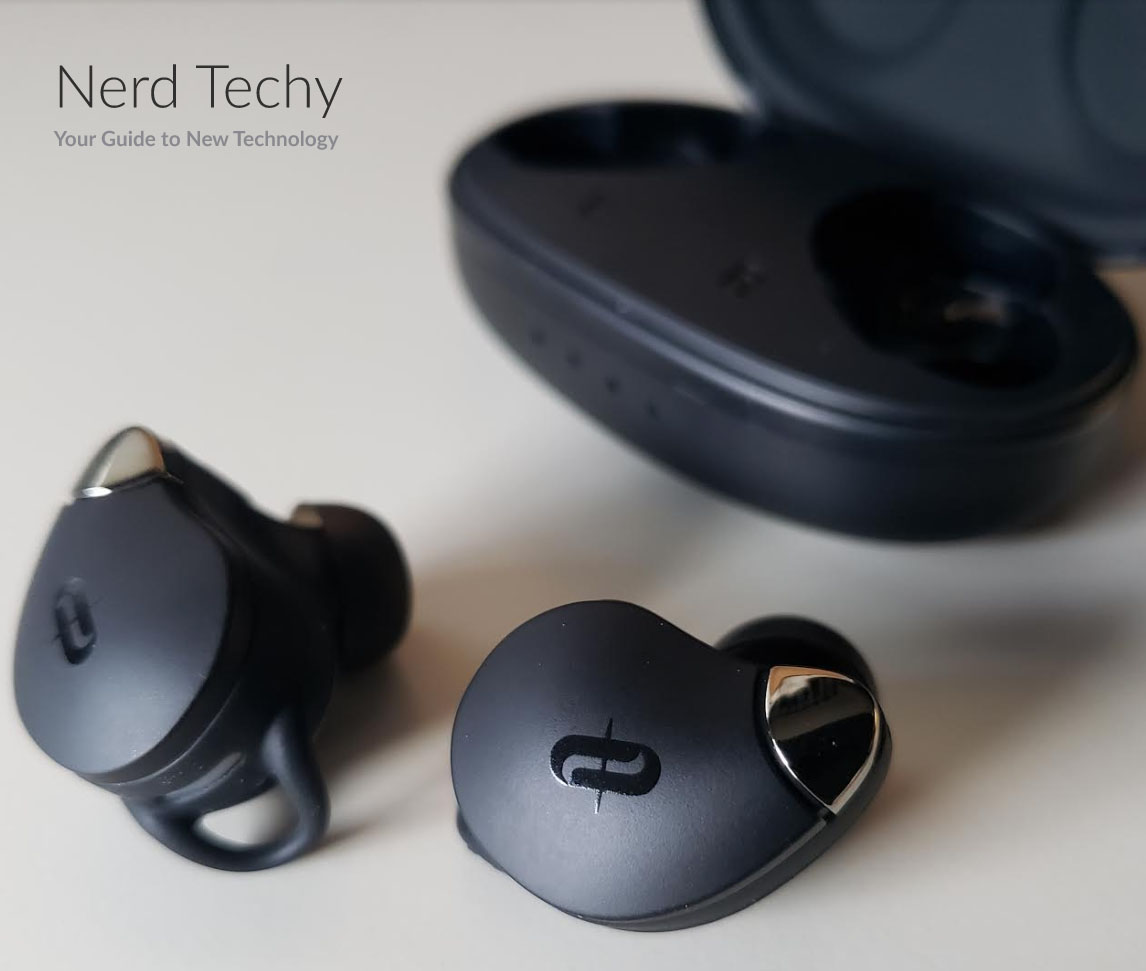 At the same time, you'll be able to enjoy the crystal-clear calls even in a noisy ambient environment. The noise-canceling tech used here is more than enough to ensure you can proceed with a phone call. It successively filters out most of the soft buzz-like noise you normally hear when making a call. By isolating your voice, your conversational partner will almost feel like they're talking to you in the same room.
Ultimately, these buds are quite excellent for music, but even better for making phone calls.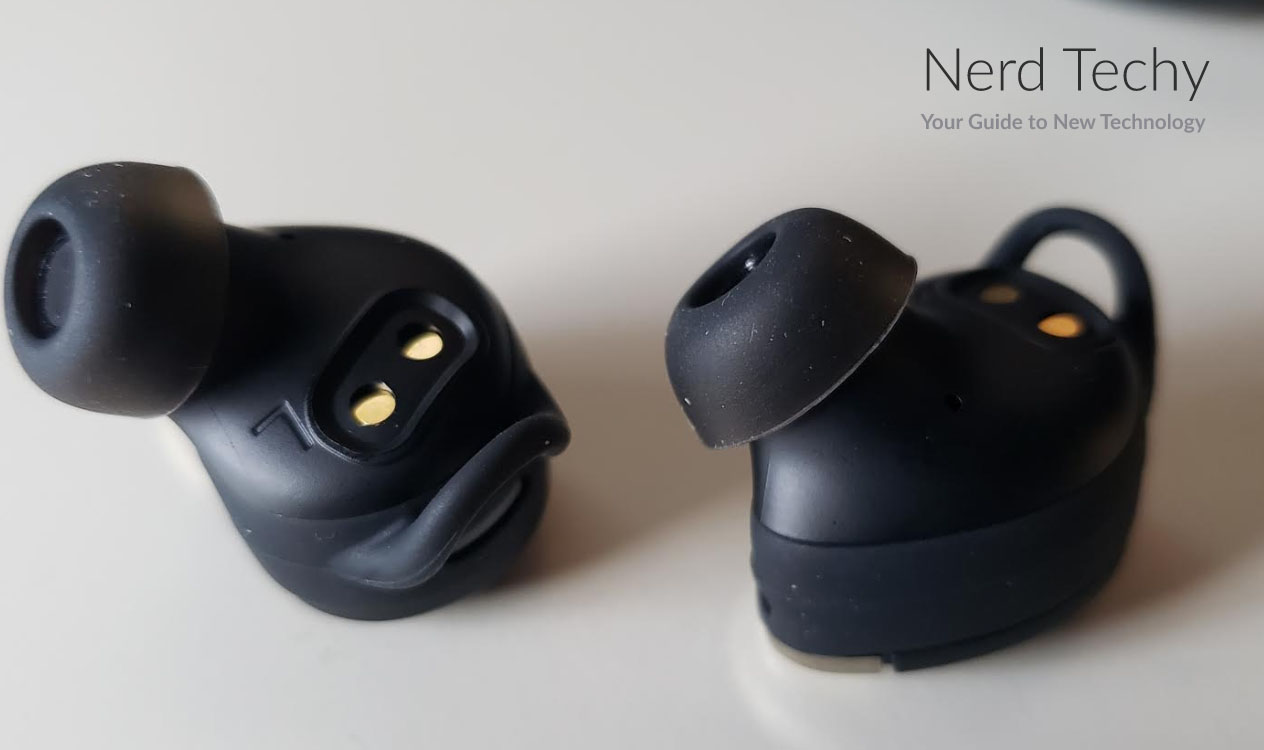 Bluetooth Connectivity and Ease of Use
They also connect very consistently with any Bluetooth 5.0 technology. This includes smartphones or music players alike. You can even connect these earbuds to your computer with the right applications. Each earbud has an advanced LDS antenna. This provides a smooth and stable signal transmission experience, whether it is for music or phone calls. In addition, the antenna in each earbud gives you a wide Bluetooth range of up to 30 m or 98 feet.
Talk about user-friendliness! In fact, the user-friendly design of these earbuds goes even further. Each earbud can operate independently. Most wireless earbuds require that both be used in conjunction, which limits your comfort. With these buds, you can comfortably only have one inserted all day and take phone calls while having the other ear open.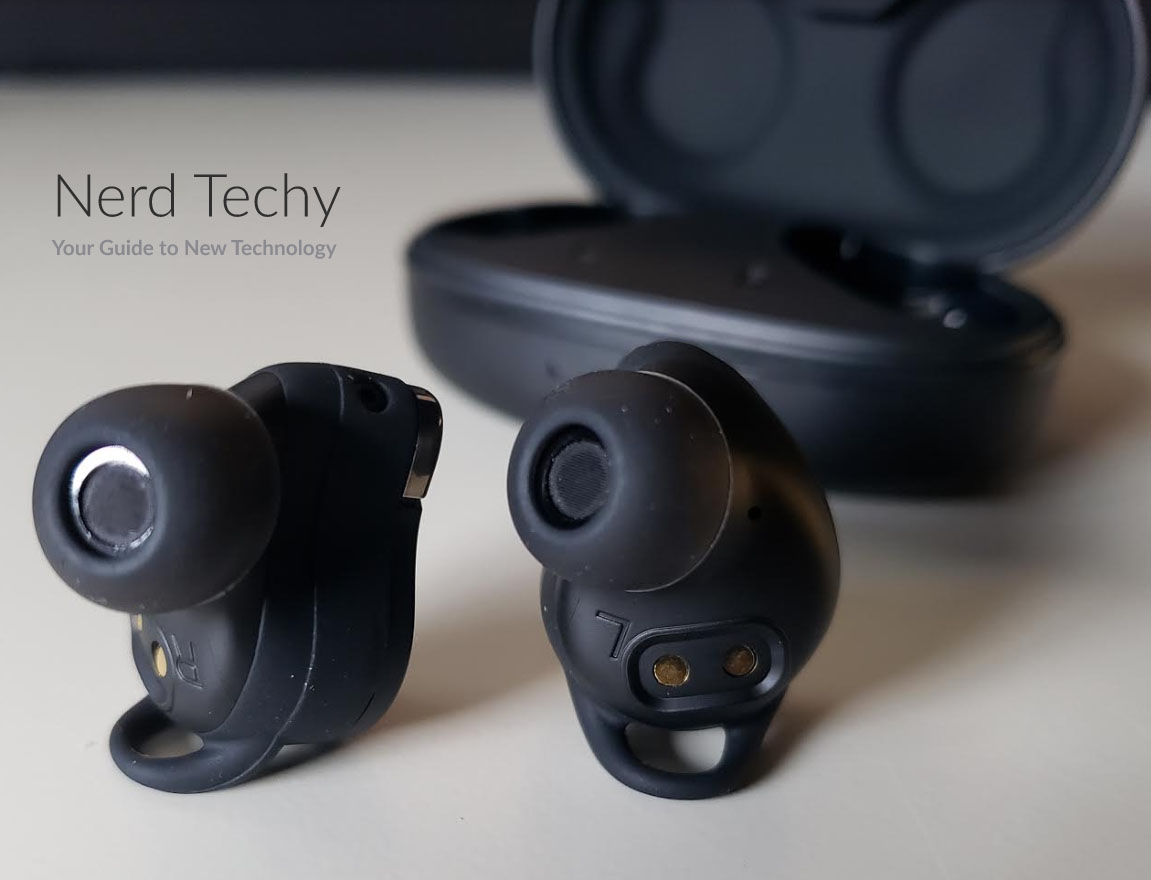 Each earbud can connect independently to devices. Additionally, you can set different earbuds to different devices. For instance, you can have one earbud for taking phone calls and another for music. Switching earbuds from device to device is also quite easy and quick. These are agile pieces of tech, no doubt about it.
Battery Properties and Charging
But what about battery life? The TaoTronics SoundLiberty 79's can stream exceptional stereo sound for 10 hours on a single full battery. This battery life is about middle-of-the-road compared to other wireless earbuds on the market. Most folks will find it more than enough for their needs. When it comes time to charge the earbuds, you'll turn to the charging case that comes with your purchase. This case is perfectly sized for the earbuds in question.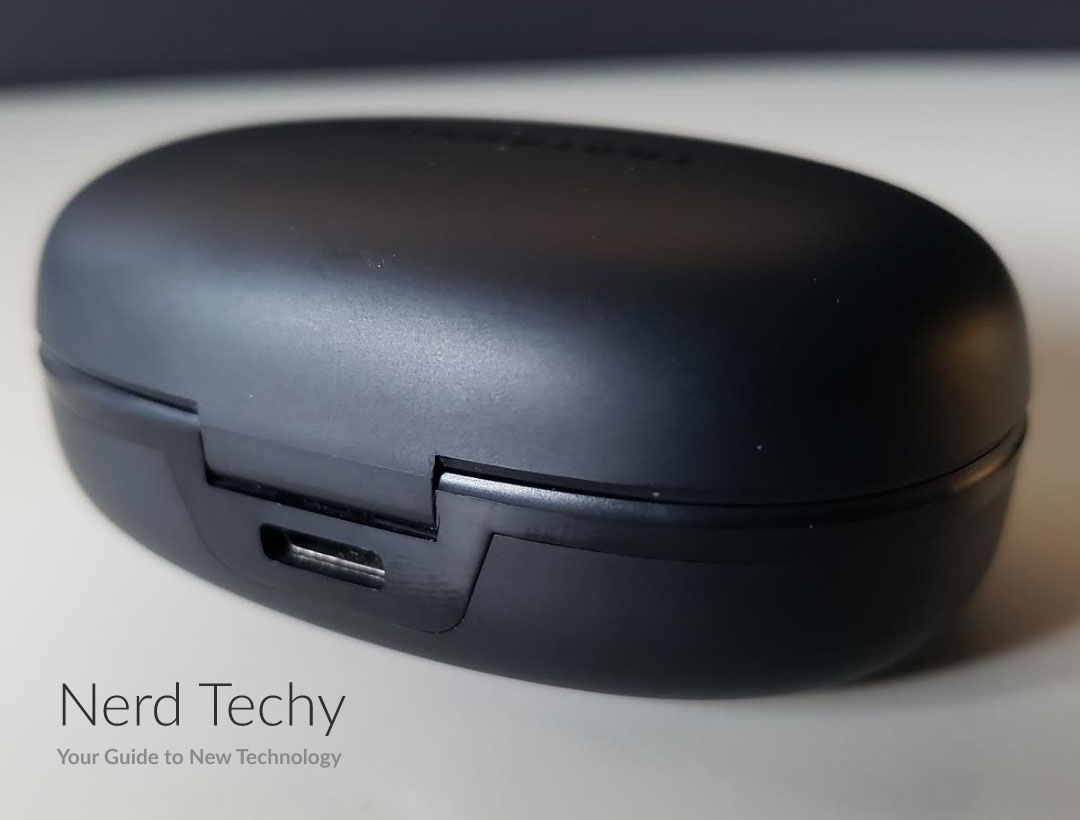 Simply place the buds into the charging ports of the charging case and they'll be recharged in a couple of hours. The charging case is actually mobile; you don't have to have it plugged in to provide power to your earbuds. That's because it has its own separate battery that can hold up to 40 hours' worth of energy.
Essentially, you can transmit 40 hours of playtime from the case to your earbuds before the case itself needs to be recharged. With all of these charging options, keeping the earbuds ready to go is a breeze. This case charging design will make these a favorite for people who like to take their earbuds with them when they travel.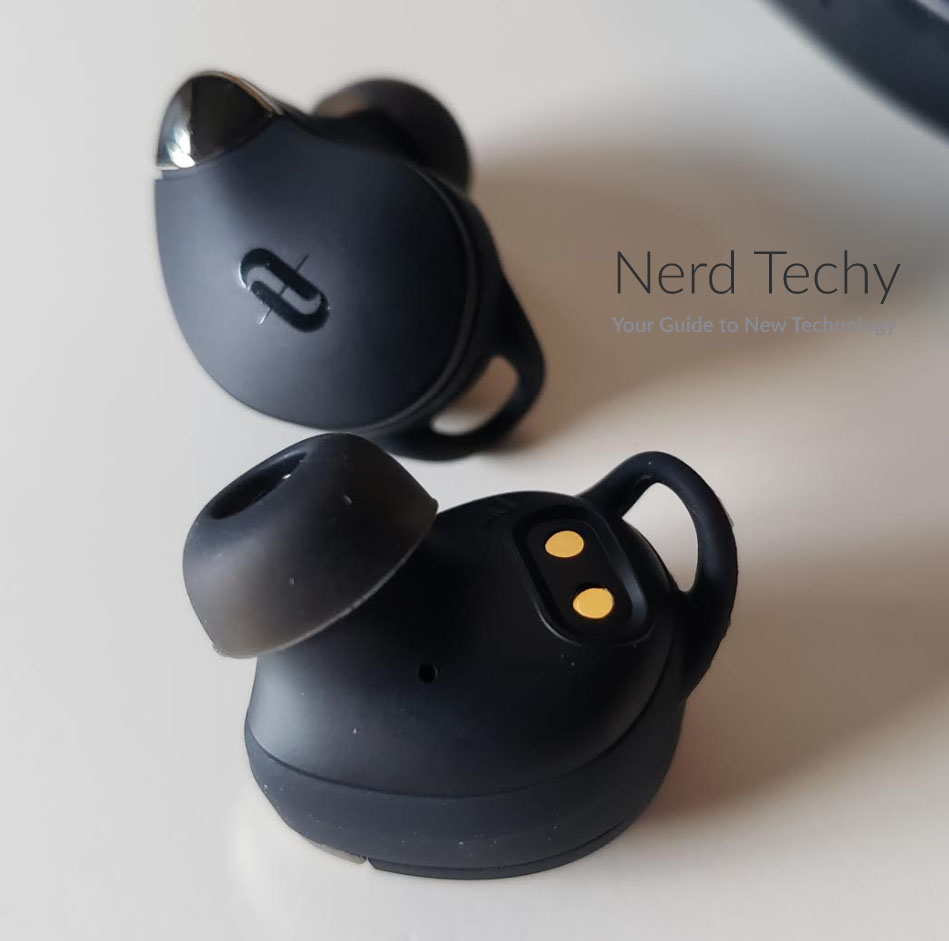 Not to mention the aesthetic value of the case. Each port is perfectly oriented, so you never mix and match the earbuds. A series of indicator lights on the bottom of the case will let you know its own battery content. This way, you'll never be surprised when the charging case needs to be refilled itself.
But there's even more value packed into this purchase and we touched on so far. Along with the case, you'll also get a set of ear tips and hooks. The six included ear tips are all shaped for different sizes of your canal. You'll be able to select the tip that best suits your inner ear and enjoy a comfortable experience with these earbuds.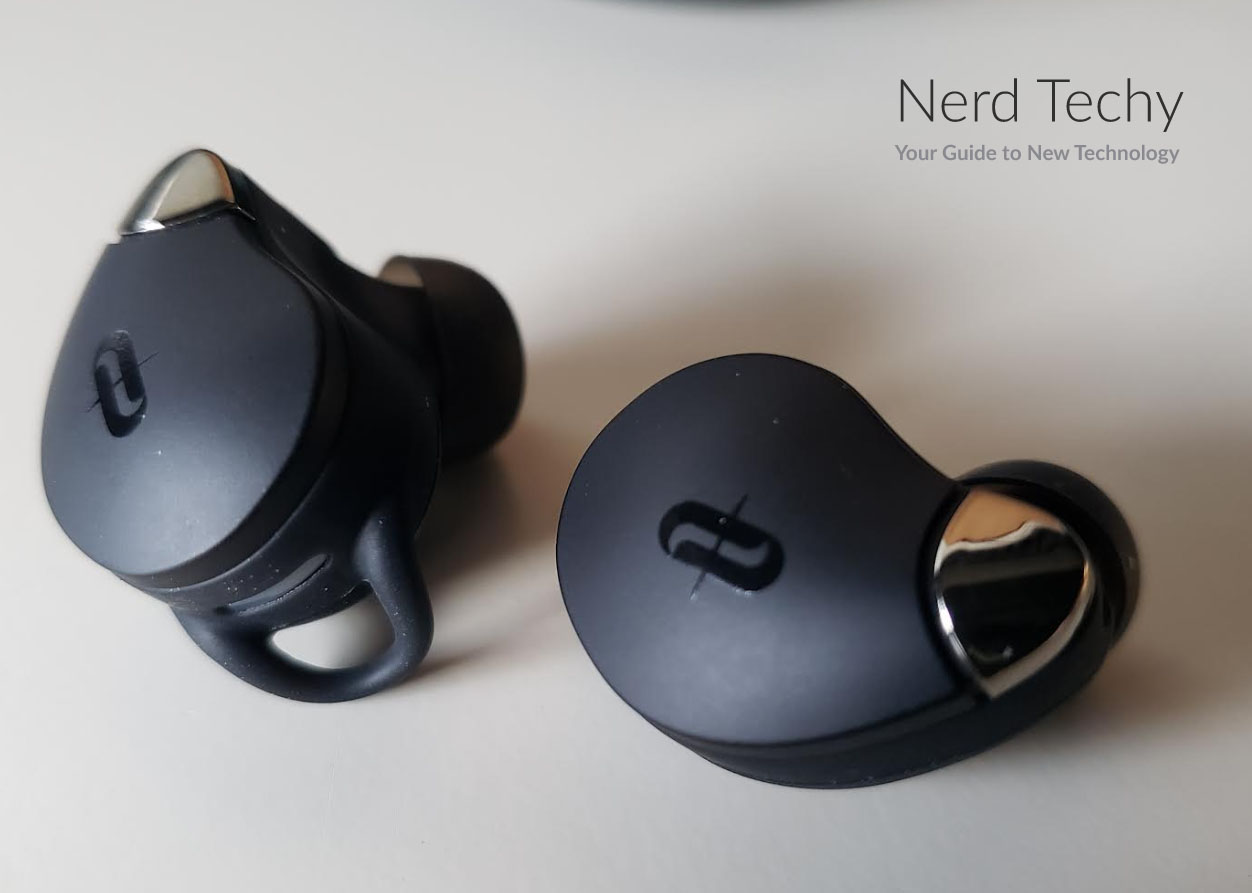 Alternatively, you can select up to four ear hooks, split between two different sizes. These hooks offer a more secure hold for the earbuds. These will be an ideal choice for those who like to run with the earbuds blasting their favorite music.
Whichever you pick, the hooks and ear tips are made with soft silicone. This material is normally used for ear tips since it's soft and comfortable for long hours of use. This way, the earbuds won't make your inner ears sore even if you wear them all day. The same goes for the ear hooks. Those are a little heavier, of course, but not so much as to get negative marks in our books.
Final Verdict
Ultimately, there's a lot to like about the TaoTronics SoundLiberty 79 Wireless Earbuds (BH079). They're capable of providing some of the best sound you can imagine from very small buds. They also have noise-canceling tech to rival the likes of Bose and other audio tech giants. Their ability to filter out ambient noise will allow you to better enjoy your favorite music and make phone calls in peace.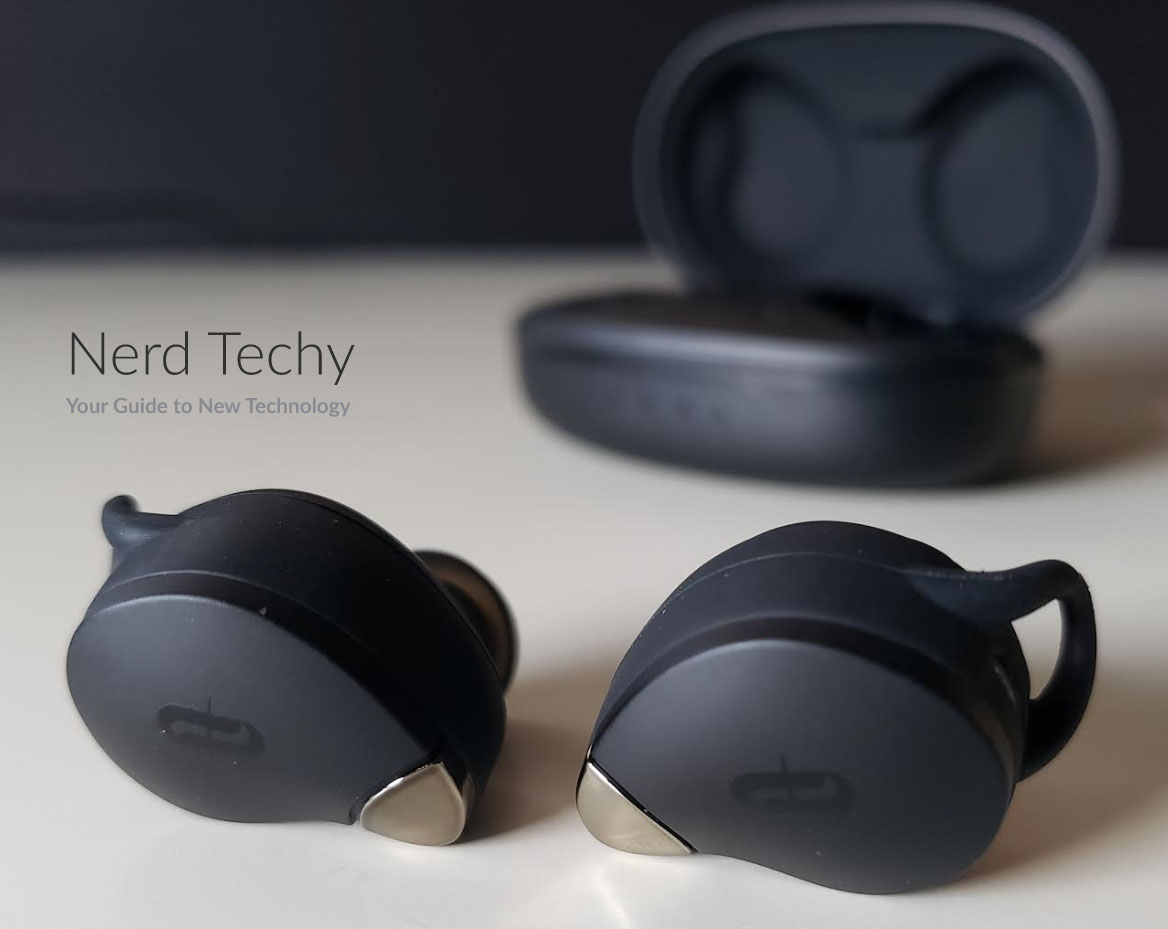 The excellent Bluetooth range is another fantastic feature that can't be understated. Few earbuds have the consistency and range that these buds bring to the table. Their battery life is extensive and the charging case that comes with them is a great solution for travelers or homebodies alike. We also really like the included ear tips and hook customization options. No matter what size or shape your ears are, these should be comfortable enough once you find the perfect fit.
All in all, we'd recommend these earbuds for just about anyone. It doesn't matter if you need to take phone calls and listen to music in equal measure. You might just want something to accompany you on your jog. Whatever your needs, the TaoTronics SoundLiberty 79's are a promising choice.
Meet Derek, "TechGuru," a 34-year-old technology enthusiast with a deep passion for tech innovations. With extensive experience, he specializes in gaming hardware and software, and has expertise in gadgets, custom PCs, and audio.
Besides writing about tech and reviewing new products, Derek enjoys traveling, hiking, and photography. Committed to keeping up with the latest industry trends, he aims to guide readers in making informed tech decisions.