If you're in the market for a new pair of wireless earbuds, but you don't want to break the bank, TREBLAB is one of the best brands on the market. They produce a line of earbuds that are resistant to sweat and rain, and offer reasonable sound quality for the price. All in all, we'd highly recommend any of their earbuds as a great value proposition. Today, we'll be looking at two of their latest releases, the XGo and the Xfit. Now, both of these earbuds have a lot to offer. But we'll be taking a deep dive into their features and benefits, as well as the differences between the two. Let's get started!
Design & Construction
To begin with, let's see how these earbuds are built and designed. The XGo are designed primarily for easy transport, with a charging case that's the size of a pack of gum. If you have an active lifestyle, you'll still be able to carry them in your pocket with ease. Both earbuds have a large, soft-touch button on them, which can be used for pausing and playing your media. This is a great feature if you need to stop and listen to your environment.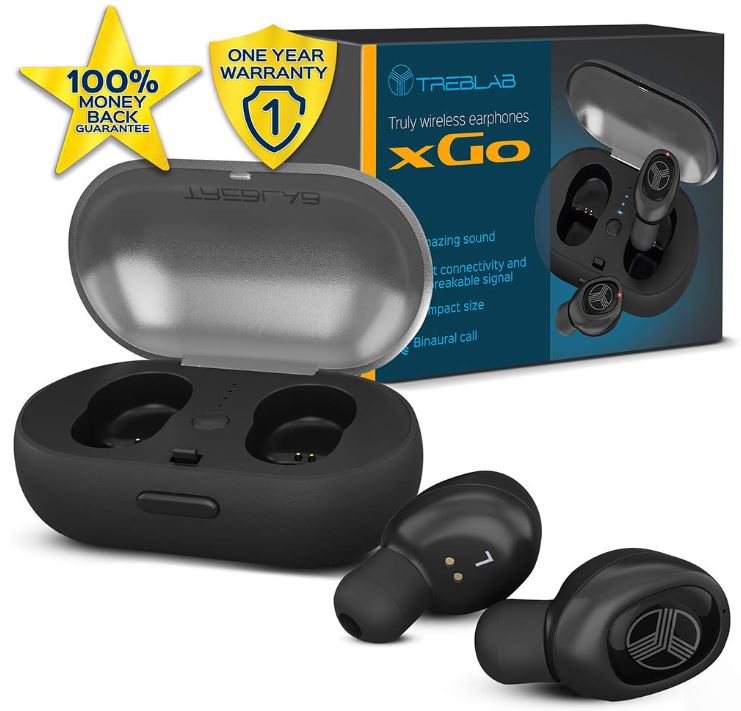 The earbuds also have red LED lights on them, which indicate when they're turned on and connected to a device. Inside the case, you'll find a row of green indicator lights that display the state of the battery charge. The top of the case snaps securely shut to keep your earbuds in place, and it's clear, so you can see whether they're inside the case or somewhere else. XGo earbuds are IPX4 rated for water and dust resistance. While this doesn't mean they're waterproof, but it does mean that they can stand up to sweat or rain. Unless you're going swimming, that's more than enough protection.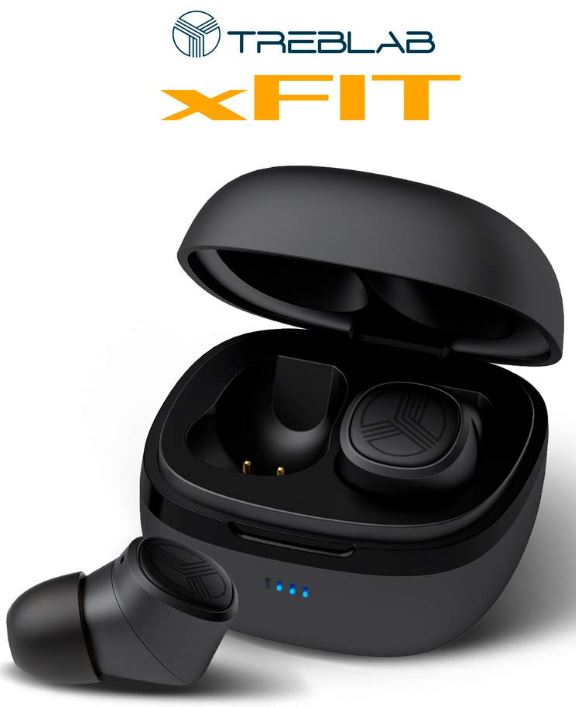 The Xfit have a similar design, which shouldn't be surprising. Most modern wireless earbuds include a charging case, since they're too small to accommodate a USB charging port, and the Xfit are no different. In this case, though, the charging case is a bit larger, about the size of an old-school, brick-style cell phone. The earbuds are also magnetic, and remain in the case even with the lid open and the case upside-down. The lid, too, is magnetic, which means it stays shut securely but is still easy to open with one hand.
Like the XGo's case, the Xfit's also has four LED lights on the front to display the status of the battery. These earbuds are also rated IPX4 for water resistance, so they're well suited to heavy exercise. The earbud controls are also very similar, with a soft touch that's easy to operate during a jog without breaking your stride. However, the Xfit's buttons can also be used for skipping tracks; simply give them a quick double-tap. We should note that both of these sets of earbuds lack a volume control. This is a side effect of their small size; there's nowhere for a volume control to fit!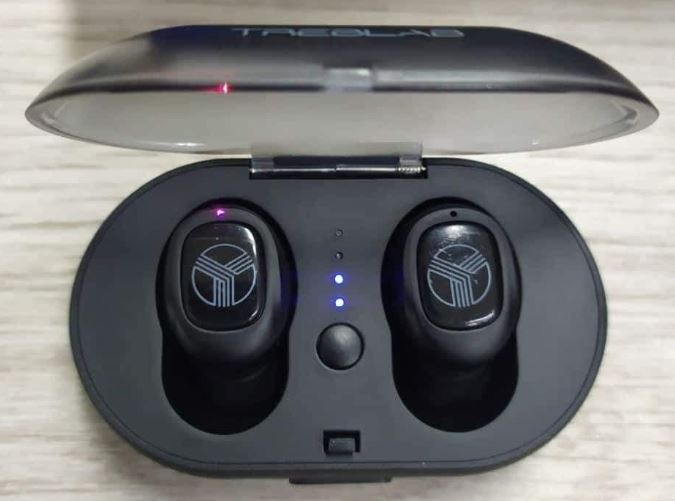 Battery & Connectivity
When considering the amount of battery life that a pair of wireless earbuds offers, there are two considerations: the duration of the battery on the earbuds themselves, and the extra charge that can be stored in the charging case. This can get confusing, and it's part of the reason you'll see manufacturers – and reviewers! – make widely varying claims as to battery life.
For example, the XGo earbuds themselves carry a charge that lasts for 3 hours. However, the charging case holds enough juice for four additional charges, extending the battery life to 15 hours as long as you have time to stop and top them off. This is more than enough for commuters. Wear your earbuds on your morning jog, wear them on the bus or train, and you'll have plenty of time to top off the batteries while you're at work. The charging case itself comes with a dongle that allows for charging either via USB Type-A or Micro USB.
Battery life is the aspect that most separates the XGo and the Xfit. While the XGo is designed to be compact, and has a correspondingly smaller battery, the Xfit's larger size allows for a battery with larger capacity. It offers twice as much extra juice. Similarly, the earbuds themselves carry twice as much charge, allowing for 6 hours of listening without the need to top them off. And with 30 hours of total charge, they're a great choice for travelers. Like the XGo, the Xfit can charge either via USB-A or Micro USB.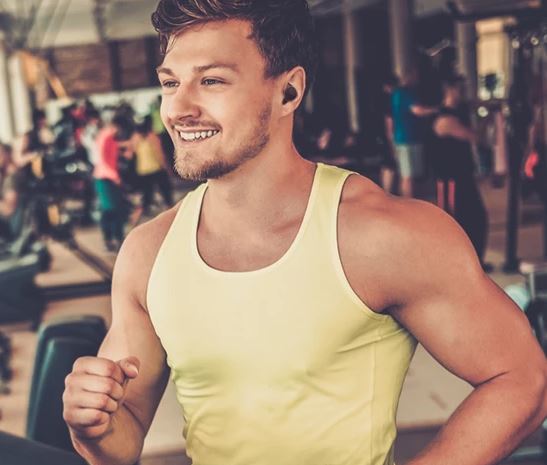 One feature we liked about both of these earbuds is that they automatically shut off and begin charging when you place them in the case. If you've found yourself forgetting to shut of your earbuds in the past, only to find them drained in the morning, this feature ensures that you'll never again wake up to a dead pair of earbuds.
Both the XGo and the Xfit connect via Bluetooth 5.0, which is the latest iteration of the Bluetooth protocol. It allows for virtually zero lag, which means you'll experience less cross-talk during phone conversations, and you'll enjoy perfectly synced audio while you're watching a DVD or streaming video.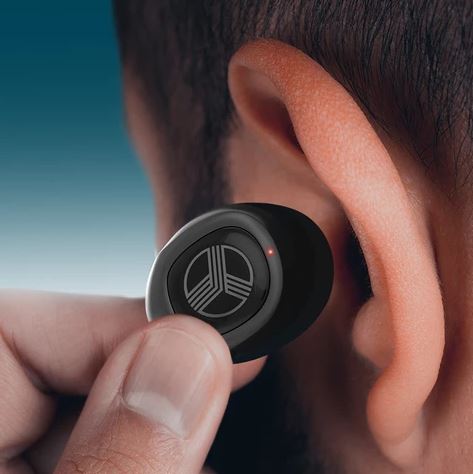 Sound Quality
For many people, sound quality is the be all and end all of a pair of earbuds or headphones. After all, the entire purpose of having a pair of earbuds is for listening. So how do the XGo and Xfit stack up? Both pairs of earbuds have a similar audio profile, so for the most part we can review the sound quality for both at once.
To begin at the top of the scale, you'll get crisp, clear treble. Hi hats and cymbals have plenty of shimmer, as do the higher stringed instruments in classical music. This is also vital for clear vocals, since without a good treble they can sound clipped or overly compressed. Even for podcasts and audiobooks, it's nice to have clarity in this range, so we have no complaints here.
Moving down to the mids, both the XGo and the Xfit offer plenty of clarity. Even when the bass is pounding, you won't get any muddiness. This is essential for vocals, which are clear, clean, and un-distorted. If you're listening to rap, hip-hop, or show tunes, you'll appreciate the full tone and timbre of the vocals. And, of course, podcasts and audiobooks continue to sound just fine.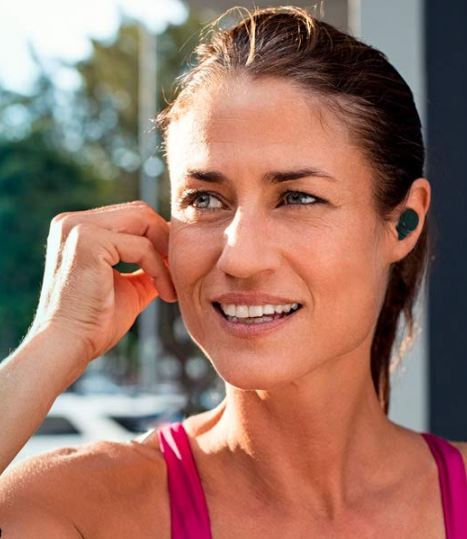 When it comes to bass, you'll experience a drop-off in quality. The bass is present, but it's not very loud, which can be a problem with heavy metal or dance music, which relies on a powerful, driving bass. That said, this is not unusual on earbuds, since the small drivers just can't push as much sound as you'll get from a big pair of headphones or a powerful subwoofer.
The only significant difference in sound quality between the XGo and the Xfit is the Xfit's active noise cancelling. This is an uncommon feature on earbuds – as opposed to headphones – and you'll appreciate it if you frequently listen in loud, crowded environments. By contrast, the only noise canceling on the XGo comes from the seal formed by the ear tips.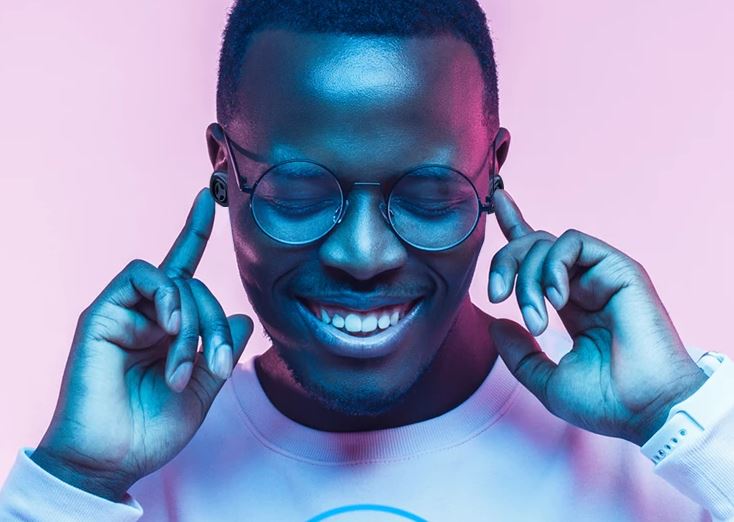 Extras
In terms of extras, both the XGo and the Xfit are fairly minimalist. They come with three sets of extra silicone ear tips, which allows for a comfortable fit in virtually any ears. If you find that they keep falling out, or they're too tight, your best bet is to try out a different set of tips to see which one is a better fit. TREBLAB also offers a 30-day no questions asked return policy, so you can easily return your earbuds if you're not happy with them upon arrival. You also get a 1-year manufacturer's warranty in the event of failure. Since most faulty electronics fail within the first year, this is almost as good as a lifetime warranty.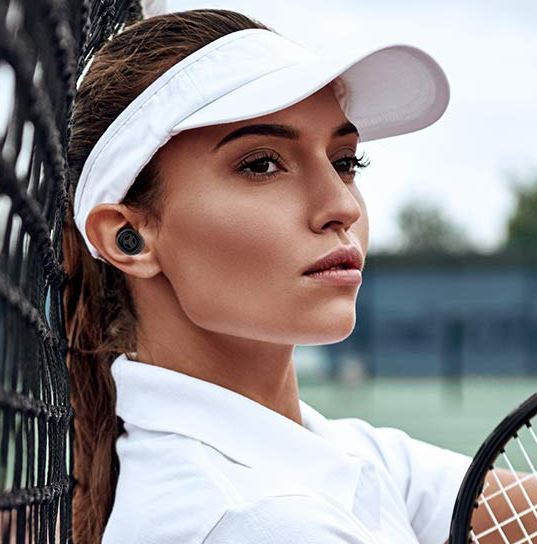 Final Verdict
So, which one of these earbuds is the best? It completely depends on your needs. That said, there are a few points of difference that stood out to us. Here's a quick recap of what we've discovered.
First, the XGo's charging case is significantly more compact. If you can carry a pack of gum in your pocket, you can carry these earbuds, battery and all. That said, the Xfit isn't absurdly large. Unless you need a charging case that's literally pocket-sized, it's more than compact enough for travel.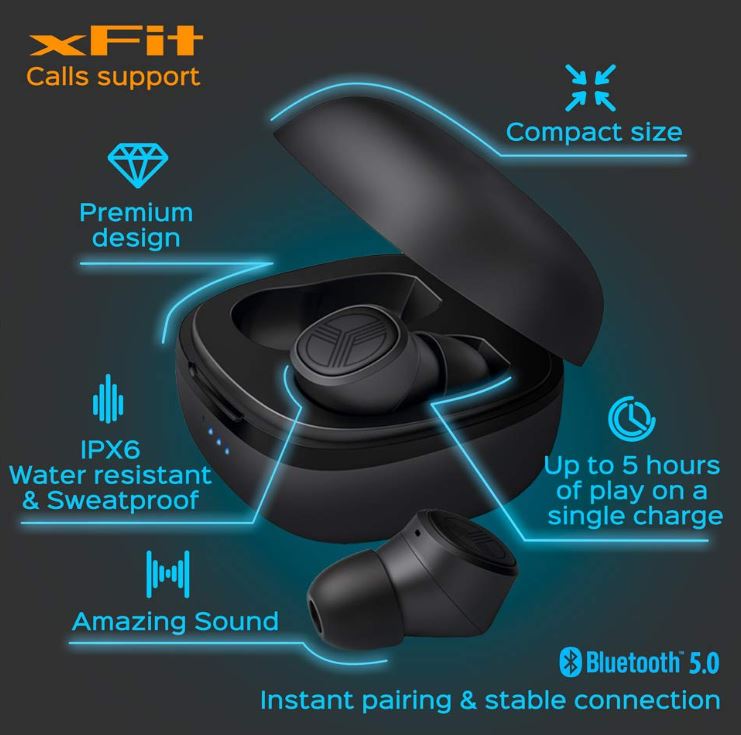 Secondly, the most glaring difference is tied to the case size. Specifically, the Xfit offers twice the battery life of the XGo. Whether or not this matters to you is going to depend on how often you have time to charge. If you work a regular job with access to a USB port, the 15-hour battery life of the XGo is going to be more than enough. On the other hand, if you're frequently on the road, you might want to consider the Xfit on the basis of battery life alone. That said, in this era of smartphones, tablets, and electronic devices taking over our everyday lives, the only time most people are without USB access for 15 hours is if they're camping or backpacking.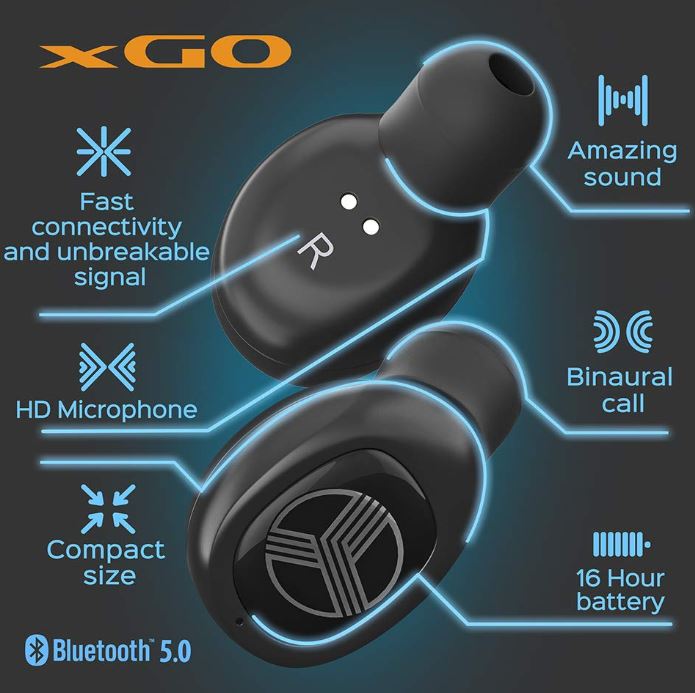 Both of these earbuds have roughly comparable sound quality. As with most wireless earbuds, we weren't terribly impressed by the bass, which is to be expected unless you're willing to drop hundreds of dollars on the very finest wireless earbuds on the market. Then again, the Xfit offers active noise cancelling, which isn't available on the XGo. If you frequently spend time in crowded, noisy environments like a subway car, noise cancelling can be a make or break feature.
In terms of accessories, both TREBLAB earbuds come with nearly identical sets of ear tips. So when it comes to fit, you're going to have plenty of options. In this regard, the comparison is a draw.
Our verdict? If you need small size and portability, go with the XGo. If you need noise cancelling or a longer battery life, choose the Xfit. Both of them are reasonably priced, and we believe you'll be happy either way.