Quick Analysis
Pros
Good quality for both music and phone calls.
Can be controlled with touches or voice commands.
Charging case is well-designed and compact for travel.
Bluetooth connectivity is rapid and consistent.
Good battery life and charging time.
Cons
There aren't multiple tips for different ear sizes.
No active noise-canceling.
Not available in USA.
Limited color scheme.
Bluetooth technology has come a long way since the first wireless headphones hit the market. These days, there are plenty of excellent audiophilic earbuds you can select from, making it difficult to figure out which set of wireless earbuds will be a great choice for your listening or talking needs.
Are the Onyx Ace Earphones a good choice? They're designed to be comfortable first and foremost, featuring a user-friendly design that allows you to use your fingers or your voice to control most of their commands and functions. They can also be worn for long stretches of time without making your inner ear sore. Even better, they connect almost instantaneously to any device you want to pair them with as soon as you remove them from their case.
Speaking of the case, the one that comes with these earphones appears to be high-quality through and through. It's easy to carry in your pocket thanks to its small size and it features indicator lights, so you always know that the buds are charging, or which one is in place at the moment. With all these great features on the surface, let's take a deeper look at the Onyx Ace Earphones and see if they're really worth your time and money.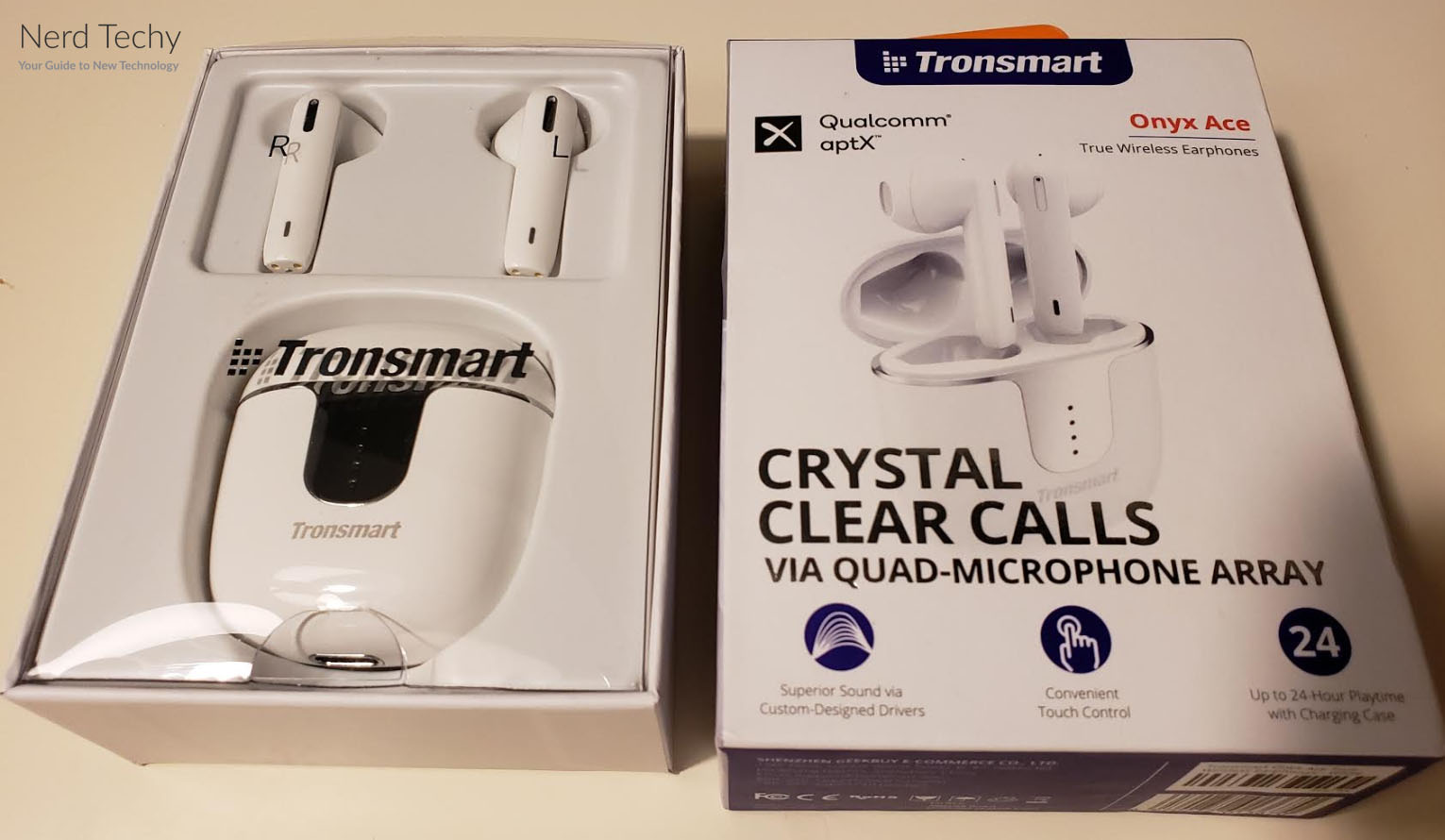 Sound Quality
The Tronsmart Onyx Ace Earphones are designed for quality sound through and through. For starters, each earphone comes with two microphones: one for projecting fantastic audio and the other for picking up your voice in crystal clear quality. The earbuds are enhanced thanks to a Qualcomm chip, which provides a stable connection between both earphones, excellent connectivity to Bluetooth devices, and consistent audio streaming. You shouldn't experience any choppy audio or latency when using these earphones as a result. The chip is also nice because it doesn't consume as much power as other types of high-quality audio technology, so it doesn't drain its battery nearly as much as other modern wireless earbuds do.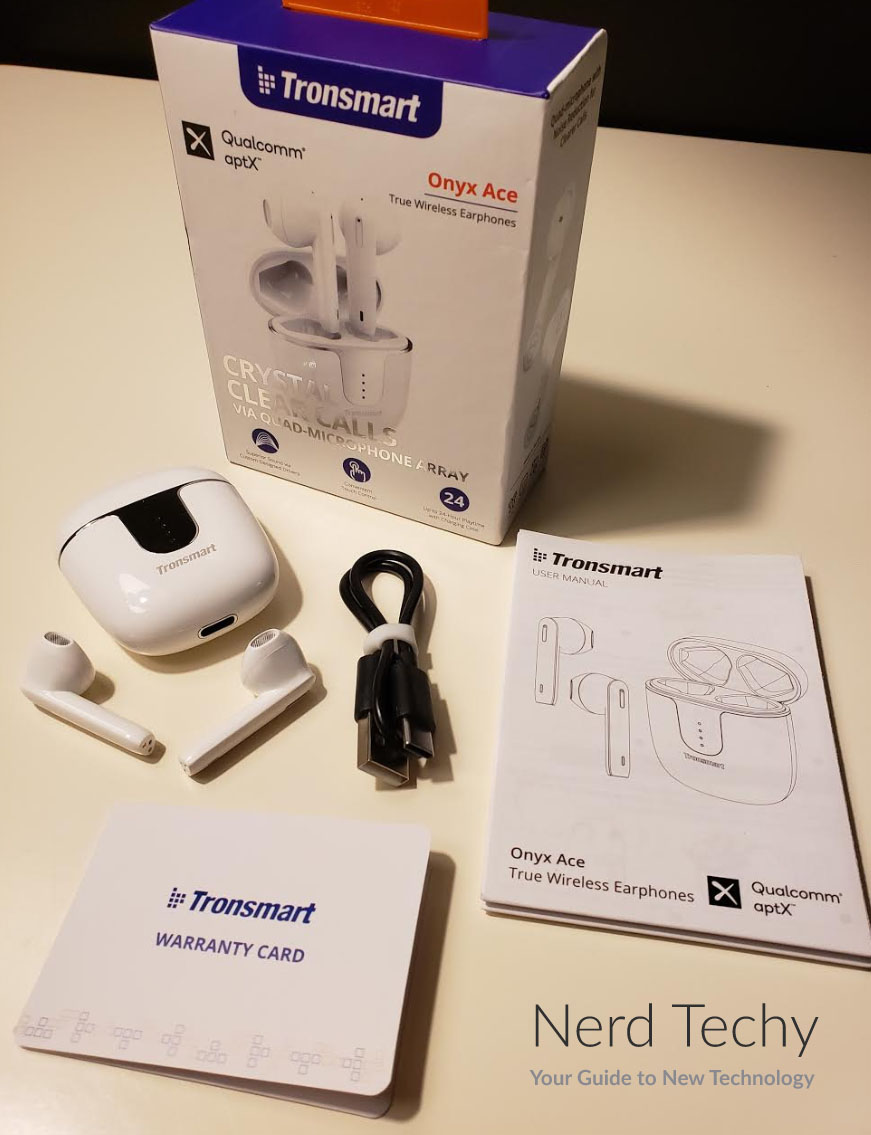 Furthermore, the chip works with enlarged 13 mm drivers, one for each earphone. The sound delivered by the drivers and the chip is extremely high fidelity and near studio quality. Clear, crisp sound across the entire spectrum is the norm, and even bass sounds excellent compared to many competing headphones on the market. The aptX quality contained within the chip described above produces CD-like audio so you can fully enjoy your favorite auditory experiences.
Even better, the Onyx Ace Earphones are designed to produce detailed sound and exceptional sound balance when using the headphones with iOS mobile devices. This isn't to say that they don't work with Android phones or tablets, but they're optimized for their competitor. Thus, these are a particularly good choice if you already have an Apple phone or tablet and a little less valuable if you use Android.
But the buds also come with passive noise-canceling technology for your listening experiences or phone calls. While it's not nearly as potent or effective is true active noise-canceling technology, it still does a great job of making your phone calls sound that much crisper and clearer, particularly for your conversational partner. Furthermore, the passive noise canceling tech does a good job of boosting the already impressive audio quality to a higher standard.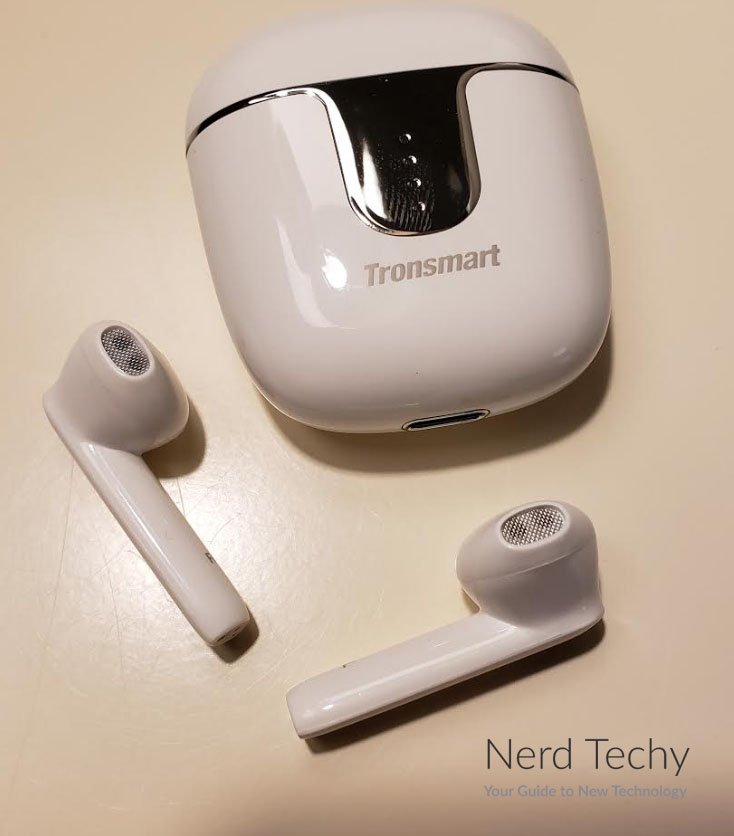 Features
The Onyx Ace Earphones also have a lot to like in terms of their overall features, even if you discount the high level of sound quality. For instance, the headphones are designed so you can wear one or both earphones depending on your comfort level or your other activities. It's easy to keep listening to your music or take a phone call with a single earphone while leaving another one out of your ear to listen to another conversation or pay attention to your environment.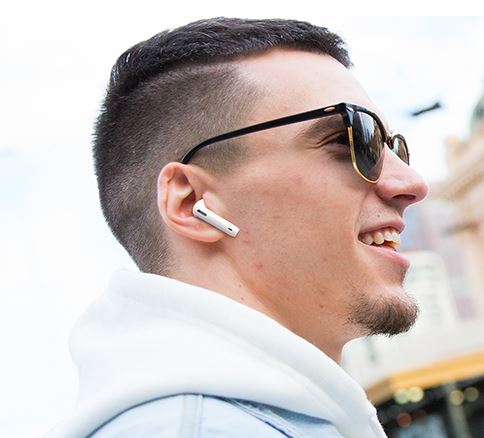 The earphones also provide you with automatic connecting to your phone or another mobile device. The earphones come in a compact and stylish carrying and charging case. Opening the case's cover will automatically boot the connectivity feature used for both earphones, so you don't need to mess with the settings of your phone or hit a million buttons just to get your headphones to connect. It's extremely easy to use.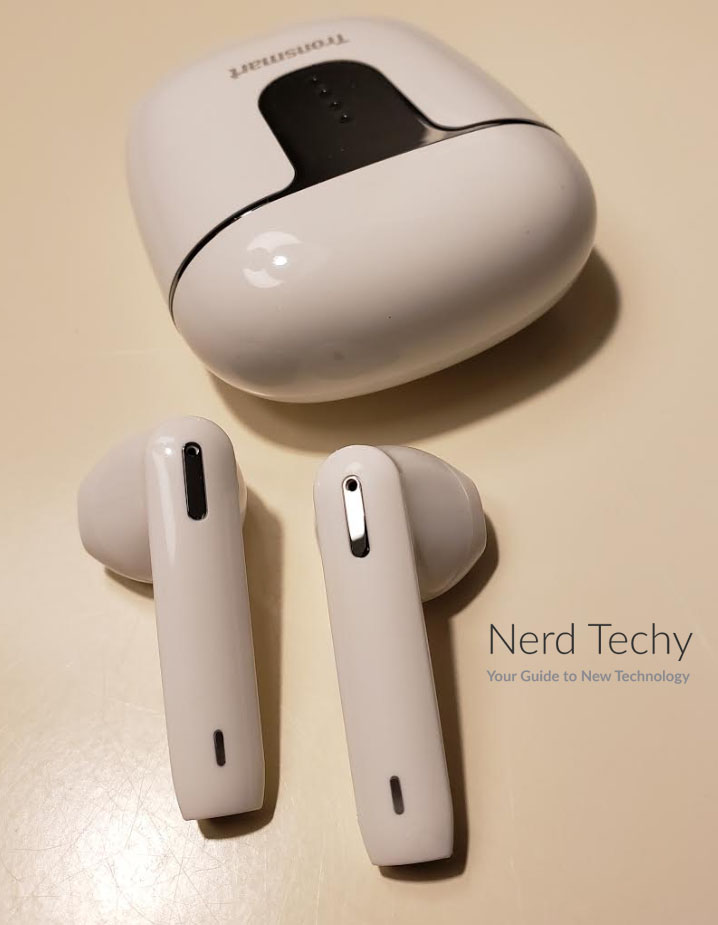 Connectivity is facilitated by Bluetooth 5.0 technology. This means that every connection forged by the earbuds will be stable, powerful, and deliver great audio. Furthermore, the buds should receive strong signals when you select tracks using your mobile device or want to switch songs. It doesn't take repeated tries for the earphones to accept an input command.
The earphones don't stop there. They come with voice access that you can activate with a single tap on the side of your earphone. This voice access connectivity works with both Siri and Google Assistant, so you can use whichever you currently do. It even works with Cortana, too, and activating your voice assistant is a simple as saying their wakening phrase, like "OK Google", and the like.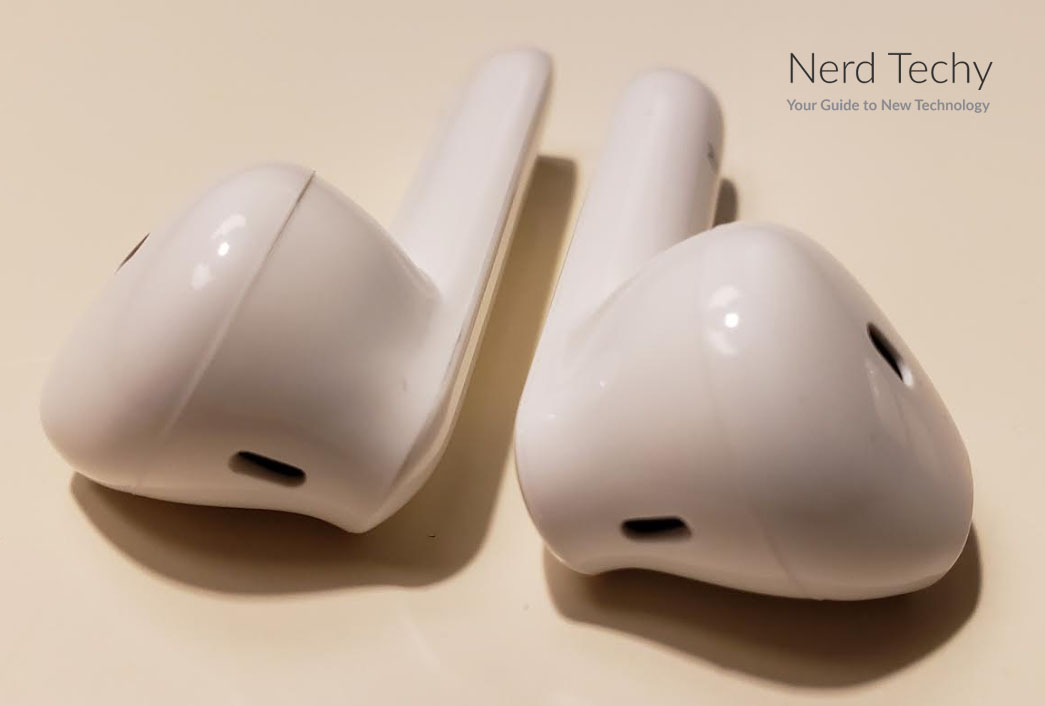 This voice assistant allows you to accept phone calls, change the volume of your earbuds, or select different tracks or even fast-forward on the same track all without touching the earphones by hand. It's particularly useful need to accept or and phone calls when your hands are busy, or you want to continue doing work without breaking your productivity. You can, of course, engage all these above features using touch commands instead of voice commands. Merely touching the center of each earphone gently will allow you to access the core functions, and the number of taps input was the direction of those inputs determines which function you select. Thankfully, Tronsmart has a handy instruction manual you can use in order to figure out the right motions for your purposes.
Design/Construction
By far, the overall design of the Onyx Ace Earphones makes them a great choice for just about everyone. Take the amount of battery life that they provide, for instance. Can use these earphones for up to five hours on a single charge at around 50% volume level. The batteries for both earphones are independent, so each bud can work by itself for the above time. Then you get an additional 24 hours of power stored within the charging case.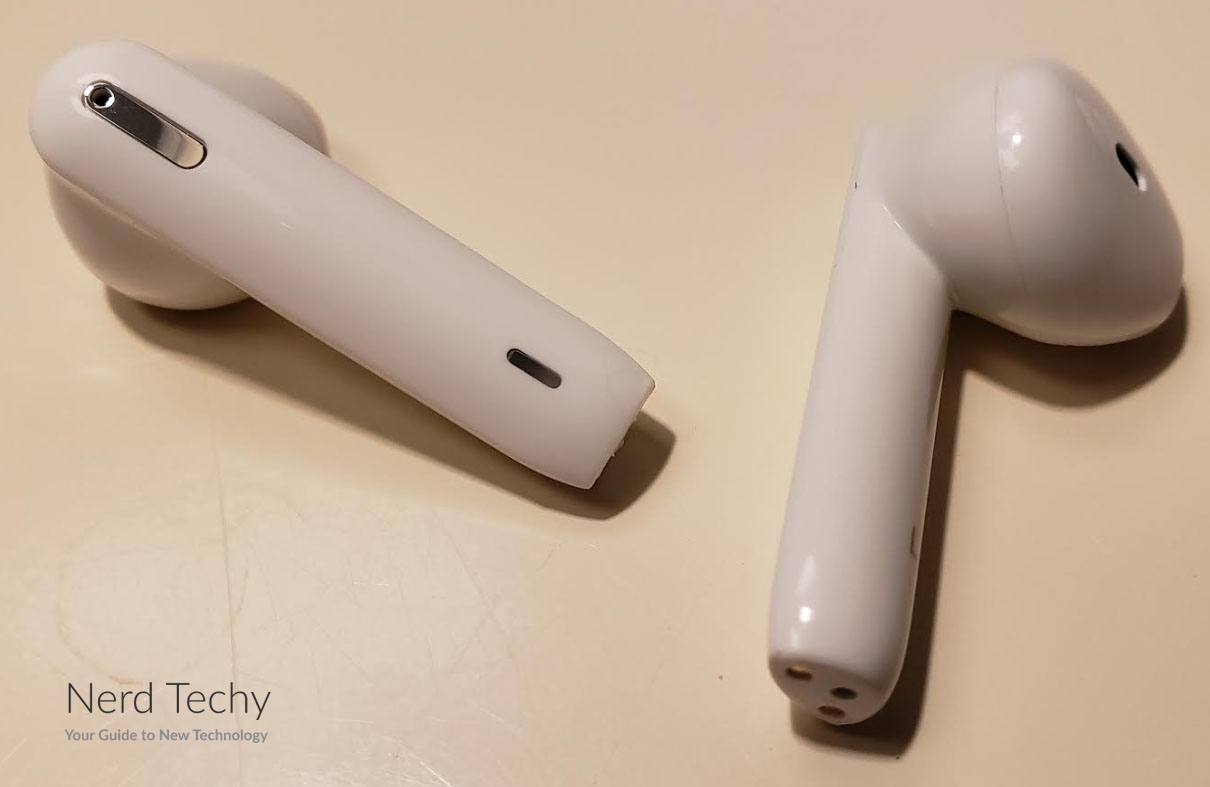 This is a portable case with slots typically designed for use with the earphones. The slots come with USB C ports to facilitate fast charging; it only takes about an hour for the earphones to go from no power to full power. Or you can benefit from a fast charging cycle and allow the earphones to charge for about 15 minutes and have a couple of hours of power. This is particularly beneficial if you need to leave quickly but forgot to charge the earphones the night before. You can leave the charging case plugged in for most of the time, so its 24-hour battery reservoir remains untouched. Still, the overall design of the case means that moving the entire set is the and that you are never too far from being able to charge your earphones wherever you go.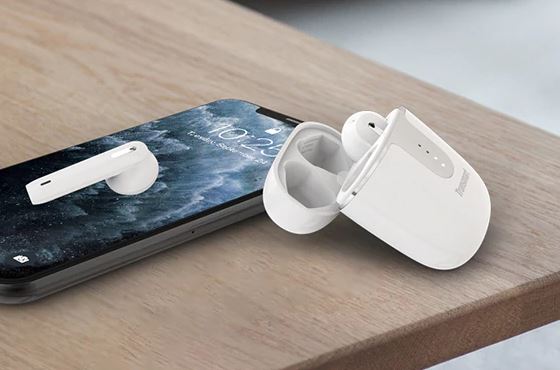 The case is even particularly user-friendly thanks to its small size. It's 2.26 inches tall and 1.89 inches across; you should be able to fit this in most pockets since its smaller and many modern mobile devices and smartphones. Even better, the charging case features four indicator lights that can quickly tell you how much power you have left. Four LED lights flickering in sequence mean that the case is recharging, the first LED on means that the right earbud is charging, and the fourth LED light on that the left bud is charging instead. Thus, you never have to guess about how much power you have left or whether the charging function is actually working.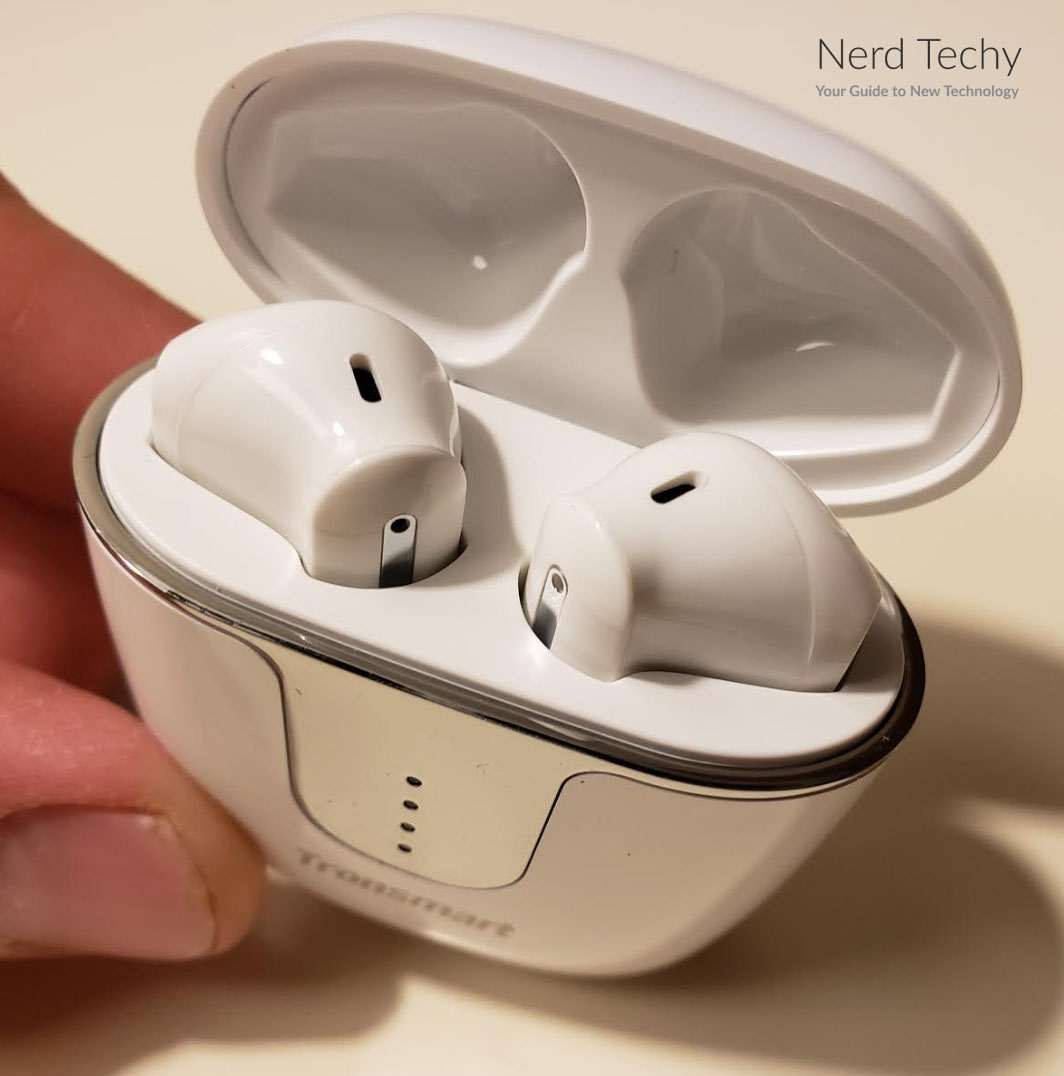 The design of the earbuds themselves is also worth noting. The buds are designed to be worn without putting pressure on your inner ear, so you never run into the frequent problem of feeling like your earbuds are making your ears sore after listening to them for several hours on end. You can wear them in a couple of different orientations without them falling out comfortable. What's more is that the earbuds are IPX5 sweatproof, which protects the delicate audio equipment inside from water damage, be it sweat, ambient environmental splashes or rain. Thus, you can take these earbuds into inclement weather and not have to worry about them breaking suddenly, or you can use them as your primary running earbuds without worrying about your sweat affecting their electronics.
All in all, the buds are extremely durable and capable of lasting for a long time if you remember to recharge them and take care of them properly.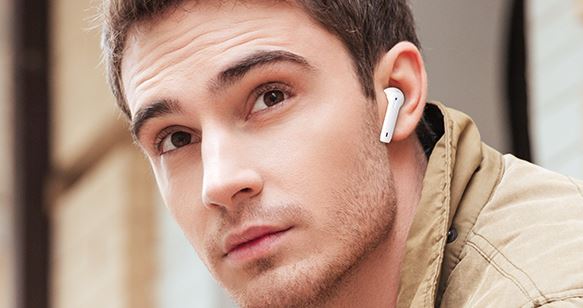 Final Verdict
Ultimately, we'd highly recommend the Tronsmart Onyx Ace Earphones for the majority of users. Anyone seeking high-quality wireless earphones will find a lot to like with these buds. Their audio connectivity is extremely user-friendly and consistent, so you don't need to worry about your music cutting in or out or your phone calls dropping unexpectedly. Controlling both your music and your phone calls is also super easy since you can rely on either your voice or your finger motions, whichever is easier or more convenient for your current situation.
Even better, the Onyx Ace Earphones are designed with durability and comfort all in the same package. They can be relied upon to work even in inclement weather or if you run and they won't make your ears uncomfortable even if you decide to keep them in practically all day. We also really like the charging case; its compact design and intelligent LED display makes it one of the best on the market. All in all, the Onyx Ace Earphones are a solid choice for those looking for innovative and modern wireless earphones that don't break the bank at the same time.
Meet Derek, "TechGuru," a 34-year-old technology enthusiast with a deep passion for tech innovations. With extensive experience, he specializes in gaming hardware and software, and has expertise in gadgets, custom PCs, and audio.
Besides writing about tech and reviewing new products, Derek enjoys traveling, hiking, and photography. Committed to keeping up with the latest industry trends, he aims to guide readers in making informed tech decisions.