For consumers, headphones are one of the most challenging pieces of technology to buy. Unlike most electronics, their qualities are not easily quantifiable. When you read that one phone has 30% longer battery life when compared against another, you immediately understand what the benefits are, and if it's something you need or not. But with headphones, the features are much more subjective. What one person likes, won't necessarily be something that another person likes.
For this reason, many consumers choose to stick to specific brands when they buy. Beats by Dre, for example, is known for a very specific sound signature and style. Consumers that like one pair of their headphones are highly likely to like another. Nobody wants to be disappointed, so we don't take risks on any of the smaller companies.
This means that newer and smaller headphone manufacturers have to put out a pretty darn impressive product to capture consumer attention. V-Moda was one of these companies. Based in Hollywood, California, V-Moda made waves across tech media in 2006 when their first line of 11 headphones hit the market. They were affordable, sounded great, and looked good too.
They've released a number of products over the years, but the Forza Metallo is one of their most hyped products in a long time. Are these fashion-centric headphones capable of living up to the high standard V-Moda set in 2006, or are they losing their touch? In order to answer this question, we decided to go hands-on.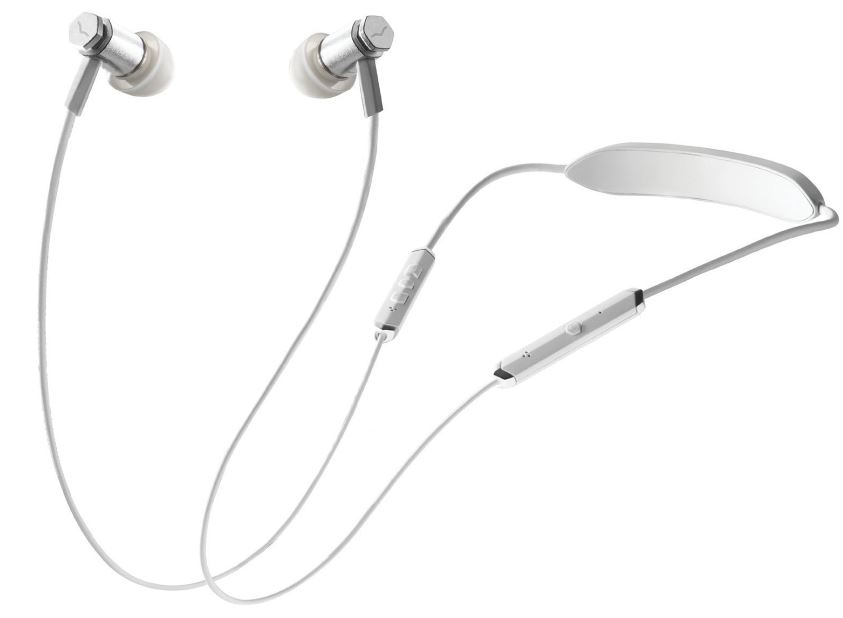 First Look
V-Moda's Forza Metallo Headphones are an earbud-style Bluetooth headphone designed with fashion and audio quality as a top priority. Financially, they're competitive with other mid-range headphones, but they're promoted as having audiophile grade audio. Visually, their titanium enclosure ensures that they look the part. Looking over the specifications, it will be clear that they're no slouch. AptX encoding, large drivers, and weather resistance are all marks of a high end headphone. But specifications aren't always the best indicator of real world performance.
Design
This is the first, and probably the most striking part of these headphones. Although the company is based in Hollywood, the design teams are located in Milan, Italy. With this in mind, it's easy to understand how this company has achieved such a striking looking headphone.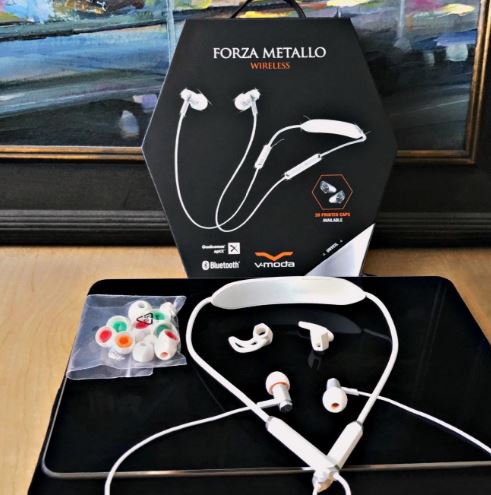 It's available in two different colors: white silver, and gunmetal black. Both options feature a ton of polished metal. This gives them the appearance akin to jewelry. Up close, it's obvious that these are high end headphones. But from a distance, they're not too over the top.
But for those of you that prefer something a little more in-your-face, there are several gold-tipped covers included. V-Moda refers to them as "remix wings." There are four different styles. There is a floral design, a geometric design, wing-tips, and etched caps. Each of these gold caps fits right over the earbud housing, giving off an opulent appearance that will make these headphones look like they cost many times their actual price.
Personally, even with the caps off we were fond of the subtle design cues. The black etching highlighting the octagonal cap on the driver, the tapered chrome edge of the controls, and the matching angles found throughout the headphones all lead to a very consistent and concise look. This design may not be for everyone, but nobody can argue that this is the look of luxury.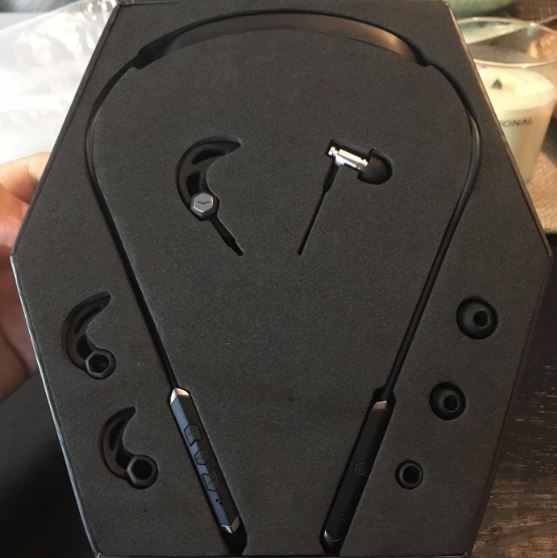 Sound Quality
This was the feature we were most curious about. Anyone who has tired high end headphones before knows that the difference between a cheap imitation is night and day. There is no such thing as a cheap imitation – they either sound good, or they disappoint.
V-Moda's experience in the audiophile industry is evident here. The sound signature is very unique, and highly satisfying. The most notable element is the mid-range. The clarity and presentation is almost unprecedented. Vocals are silky smooth, well defined, and come to life. Our first reaction was that they were a little underwhelming. But after just a few minutes of listening, you quickly start to appreciate the way that your music is presented. Every single element is given a chance at the stage. Nothing is overpowering.
The bass is warm and present, but precise and controlled. The highs are sharp and clear, but not shrill or harsh. Fine details that aren't normally audible quickly come to light. Songs that you've enjoyed for many years take on a whole new form, and subtle elements that you haven't heard before present themselves.
Once you get to this level of audio quality, your source is important. One of the biggest drawbacks with some Bluetooth headphones is that they compress the sound. This adds a source of loss, and limits the potential of the headphones. V-Moda got around this by including support for the aptX codec. This is a modern software trick that allows you to send high rates of data over Bluetooth. The end result is lossless audio, so the bottom line isn't impacted.
If you're the kind of person who upgrades their subs but is happy to leave the rest of the speakers in your car stock, these headphones aren't for you. But if you love music, and want the best audio experience possible, you'll quickly come to appreciate V-Moda's Forza headphones.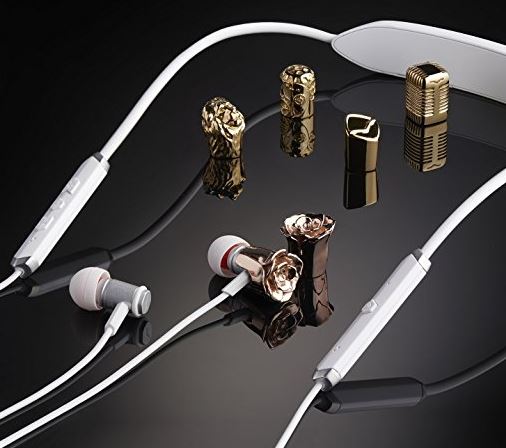 Durability
If you're going to invest in a pair of headphones, you want something that's going to last. For portable headphones, this is even more important. You want something that you can take on a workout, and you don't want to have to worry about a little weather during your commute.
This is exactly the kind of activities that the Forza Headphones are designed for. The mental enclosures are military tested, providing extreme durability. They're resistant to scratches, dust, and water. Whether you're throwing them in your bag or heading out during a rainy commute, you can take these headphones with you without worry.
Functionality
One of the biggest issues with Bluetooth headphones is the battery life. Although rated for 10 hours of music or audio playback, we found that this could vary. At extremely high volumes, music listening time is around 7 hours. At more moderate volumes, 8 hours is possible. Only when you included talk time does the battery life stretch to 10 hours.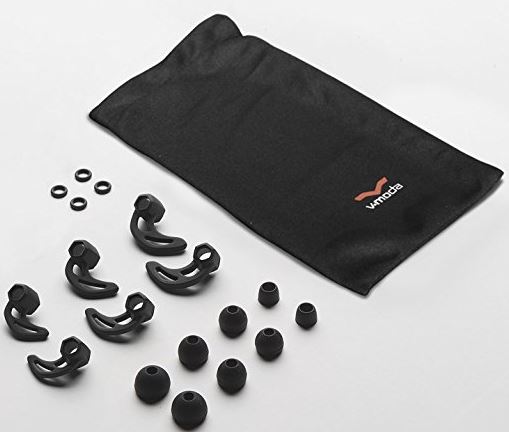 The good news is that they charge very quickly. 15 minutes on the charger equals 2 hours of playback time. If they're completely dead, you can charge them all the way up in a little over four hours. Even if you throw them on the charger 10 minutes before you leave for work, you'll have enough battery life to get you there.
From a range perspective, these headphones are above average. You can get up to 33 meters (or 10 feet) away from your audio source before they start to cut out. This means that you can leave your phone on the table and still clean the kitchen without your music cutting off.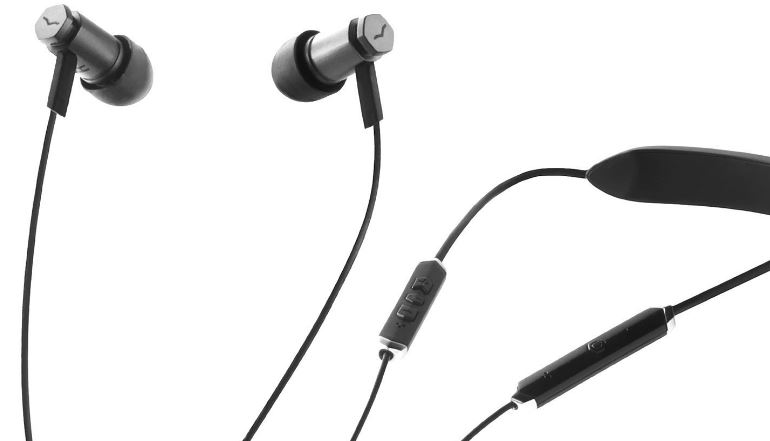 Another nice bonus is the built in hands-free calling. On the right earbud cable, there is a single button. During music playback, this is used for starting or stopping the song. If a call comes in, just hit this button and it will be answered. The same plastic housing holds a microphone, which did a great job of picking up our voice. Even in a busy area, we were still heard loud and clear.
Disadvantages
Like many Bluetooth headphones, V-Moda provides you with a set of controls for music playback. Unfortunately, we found them a little awkward to use. There are small and stylish, but a little hard to feel with your fingers. We caught ourselves tugging on the cable so we could see them, then pushing the buttons with our fingernail. They're still usable, but certainly less than ideal.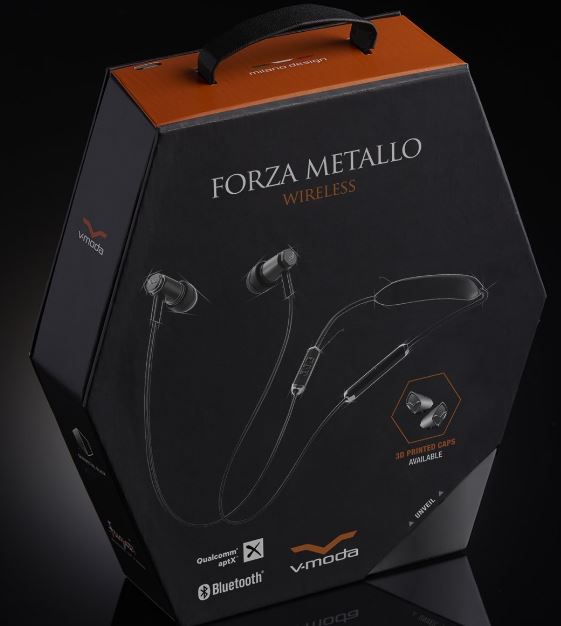 Final Verdict
If you're looking for an affordable pair of high end headphones, the V-Moda Forza Metallo's might be the ones to get. For sound quality alone, you'd generally pay significantly more for a pair that sounds just as good. In addition, you're still getting the fashion-conscious design that is so appealing these days.
We'd recommend these headphones primarily to consumers who like well-balanced, easy to listen too headphones that aren't overwhelming. They're clear, and we could easily see ourselves listening to them for many long hours. If you're into those ultra-bass style headphones, you might find yourself disappointed. But for everyone else, you really can't go wrong with this model.