Video capturing technology has come a long way, where we have access to technology that allows us to make videos of the same quality as blockbuster films from the 80's, while on a shoestring budget.
We've seen GoPro and other action or POV cameras that provide stunning quality and a wide range of attachments. However, we've never really had access to high definition video recording with such a simple, hands free device and something as compact and easy to use as a pair of glasses.
Therefore, the 7 TheiaPro App Enabled Eyeglasses will have some inherent advantages in the quality of comfort that they provide to you.
However, in order to give them an accurate analysis we must cover this aspect in detail. This will ensure that it's not too good to be true and that there're actually as easy to use as they appear, without any unexpected surprises or complications.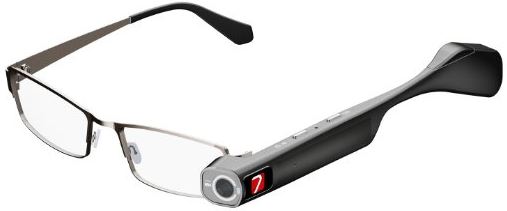 We're also going to discuss their overall quality in terms of performance advantages and drawbacks, as well as their appearance and durability, because without these qualities they'd be more of a gimmick than something that truly provides value.
High Quality Video with a 3 MP Camera
One of the major concerns for camera users is whether you're going to be able to get clear, high definition images or be left with blurry, distorted images at a low resolution.
The 7 TheiaPro comes stocked with plenty of performance in this area with a 3 megapixel camera that's capable of taking amazing pictures. This is despite the lack of adjustable range due to the fact that it's powerful on its own, without a zoom lens.
You'll also have the option of taking videos in full 1080p which is not too surprising considering the availability of such high video quality in so many devices today. However, with a 3 megapixel camera, you'll get steady, reliable and consistent quality overall.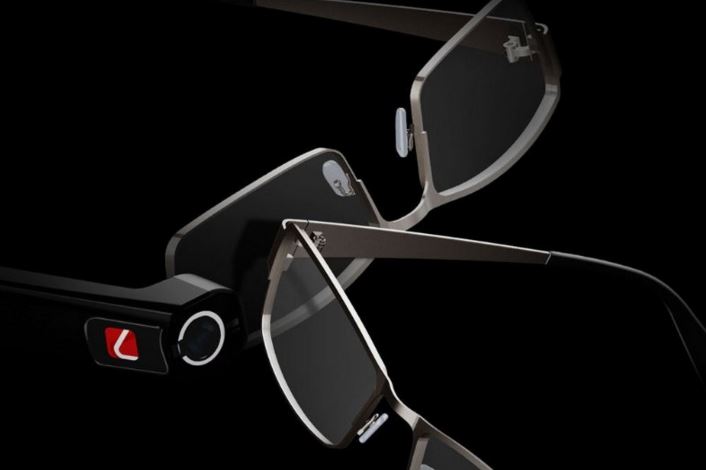 These two features alone make it a powerhouse of performance, when you consider the added ease of use as well as the advanced features that we're going to review in detail in a moment.
Virtually Hands Free Operation
Simplicity is the major advantage with the 7 TheiaPro, because you'd typically require a bunch of additional hardware, or the requirement of physically holding the camera up with your hands while you're recording.
One of the major ease of use features with this device is the fact that all you have to do in order to take a picture is turn your head and press a button on the arm of your glasses. This assures that there's no fumbling around to set up your camera – you're even free to do a handstand while you record.
Another aspect to this is that because you don't have to attach any special equipment to your body or wear an uncomfortable helmet, you can create seamless point of view shots that appear from the most ideal position.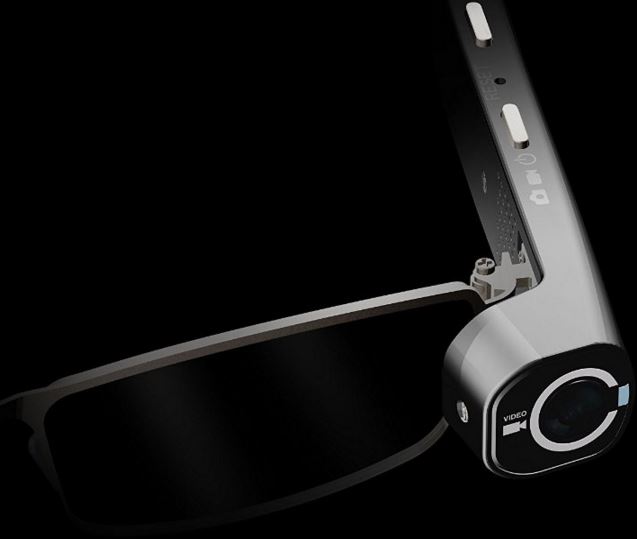 There's an inherent drawback to this however, because since it does come in the form of a pair of glasses, it may be difficult to use while performing activities where you're required to wear protective gear over your face, also making a pair of glasses particularly vulnerable during extreme sports, for example.
On the other hand, it's easier than ever to capture a friend's birthday party or somebody's graduation ceremony, because you can sit comfortably and get an easy to capture, high quality and realistic view.
Customizable Design and Comfort
Even if you're interested in point of view shots, you may be thinking that this camera is too elaborate or demanding on how you wear it, even if it is easy to use.
The glasses arm that contains the camera is actually detachable, meaning that you can place it conveniently on a stable surface to film without the requirement of actually wearing them, and with its ability to shoot great photos, it's quite valuable on its own.
It's still easy to use with just a single button to begin recording, so it's a fantastic solution if you're not interested in the advanced features of other digital cameras.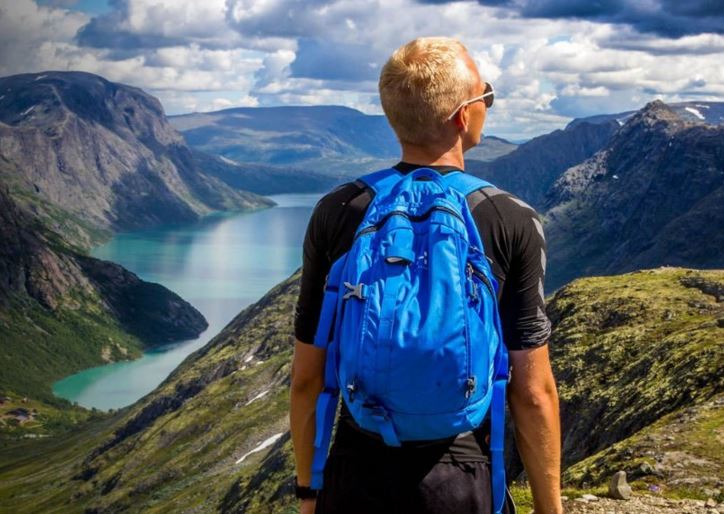 You can easily install them onto any pair of glasses as well, so if you don't wear prescription glasses you can attach them to a pair of sunglasses, or any set of glasses that you'd prefer.
Another important aspect that really defines its quality in terms of comfort, is the fact that they're designed to fit your ear comfortably and naturally, so if you're used to wearing a pair of glasses, it'll feel just as comfortable, if not more, than what you're used to.
Dedicated App and Advanced Features
Expensive digital cameras typically come with the ability to set a timer before recording or taking pictures. Some of these very convenient features may seem like they outweigh any ease of use that the 7 TheiaPro offers.
When you consider the drastic difference in price, this isn't really true due to the fact that the 7 TheiaPro also has a smart phone app that's available on both iOS and Android.
What this allows you to do, since this camera is WiFi enabled, is not only remotely access your eyeglasses camera to take pictures and video in case you're not wearing them, but it also provides quick and easy access to digital media.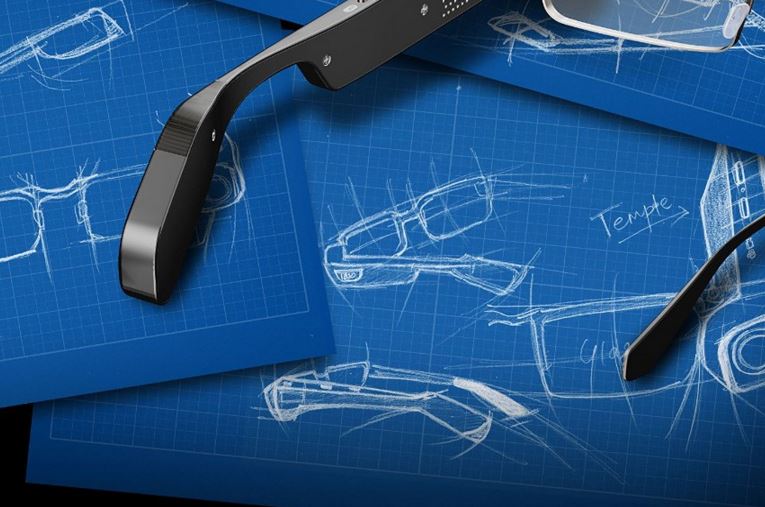 The 7 TheiaPro itself comes with an expandable internal memory of up to 32 gigabytes, which is a lot of room to snap lots of pictures, as well as capture long, high definition videos.
You can also stream all of your photos and video recordings directly to your smart phone via the dedicated app. This enables you to view, edit and share them virtually instantly without having to sit down at home and connect to a PC.
At the same time, backing up and transferring your digital data to a PC isn't difficult either, which the functionality that allows you to simply connect it via micro USB and you'll have the freedom to access all of your files very quickly.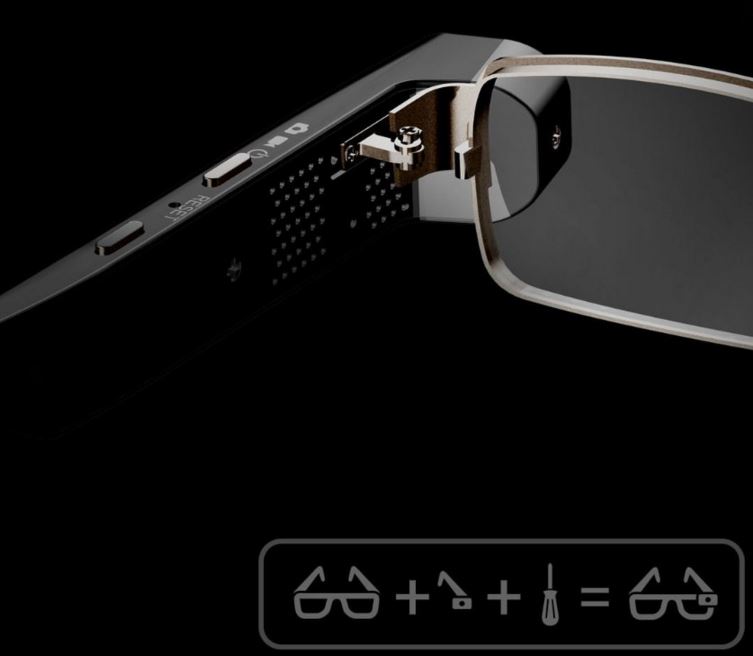 Conclusion
In the world of digital video and photo recording today, you couldn't quite call a camera a high performing device if it doesn't provide you with clear, stunning HD images.
The 7 TheiaPro App Enabled Eyeglasses is fully designed to do that and more, with a WiFi enabled 3 megapixel camera that also takes video and costs much less than other models and brands of digital cameras that only match its level of performance quality.
What's really important however, is that it's actually easy and comfortable to wear with an ergonomic design and simple push-button operation.
It's versatile in this area as well, providing a host of advanced as well as effective basic features, like the ability to detach and reinstall easily to any pair of glasses.
The dedicated smart phone app makes a huge difference in the total, overall value in terms of ease of use, because you can access it wirelessly from up to 10 meters away.
Having up to 32 gigabytes of recording space available to you is a big advantage as well, when you consider how easy and effective it is to stream everything directly to your smart phone, as well as upload to your PC.
Overall, they'll bring you more freedom than many other types of cameras in the same price range, and also provide plenty of fun to capture all your favorite memories.