There are a few main aspects to the performance of a digital camera that bring optimum quality, and when enhanced to a level of supreme effectiveness, make it truly a gem.
There are so many different parts to a high-quality camera that should be considered – including a sensor, LCD screen and processor, which allow for capturing tremendous high resolution images and videos with incredibly fast features. There's also the lens, which can take performance to a completely new level, and allow you to enjoy all of the benefits offered by the intelligent hardware with greater versatility.
In this review of the Sony DSC-RX10 III Cyber-Shot, we'll be going over all of these aspects, as well as ease of use and durability as the two next important traits. This will help determine whether or not it's really worth the price tag.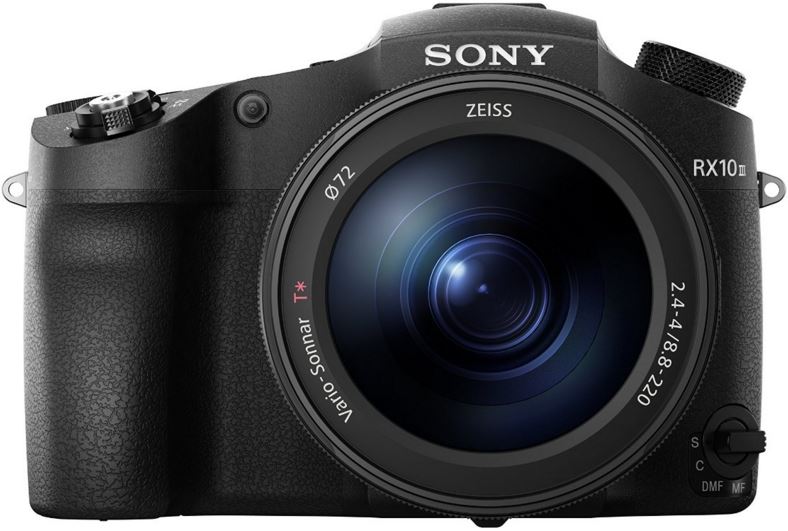 We're also going to be going over its unique strengths, weaknesses, and appearance. Not in terms of the photo and video quality, but more it's overall design as well as the attractiveness of the LCD screen when using its various functions.
Superzoom High Quality Lens
One of the major advantages of the Sony DSC-RX10 III Cyber-Shot is the versatile lens with a huge amount of range.
For starters, the F2.4-4.0 ZEISS Vario-Sonnar T* lens is able to capture clear images from between 24 and 600 millimeters of zooming distance, with 25 different zoom distance options that continue to decimate its competition the further out you get.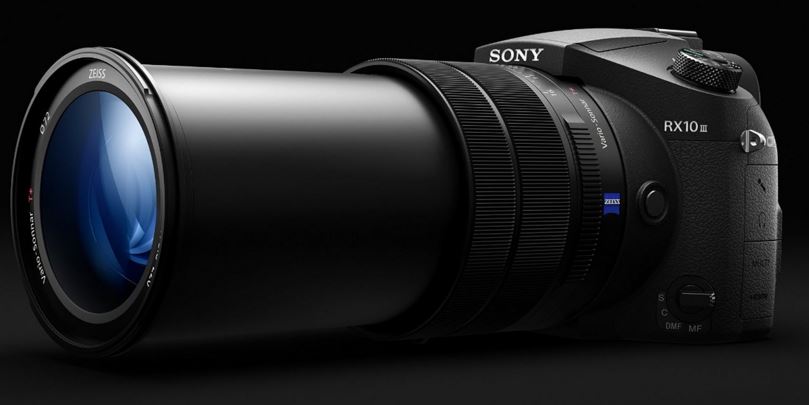 This is made possible by the 9 blade aperture system that has a range of between F2.4 to F11 for proper representation of light, as well as 9 professionally designed ED glass elements for color balancing as well as ZEISS T* coating directly on the lens for sharp, high quality images.
An enormous benefit is also given to the RX10 III's lens by the advanced aspherical lens which are extremely difficult to develop and fine tune, but allows it to maintain high quality images without an equally huge high-zoom telephoto lens.
However, one drawback to this is that since the auto tracking technology has not kept up with the increased zoom range, it takes much longer for it to detect objects at long distances.
That is not to say that the auto focus technology is inferior to other models, as it still maintains an incredibly fast detection to tracking time. In fact, it has the ability to track in as low as a tenth of a second or less when zoomed in closer, so you'll still achieve well contrasted images like any other high-end camera.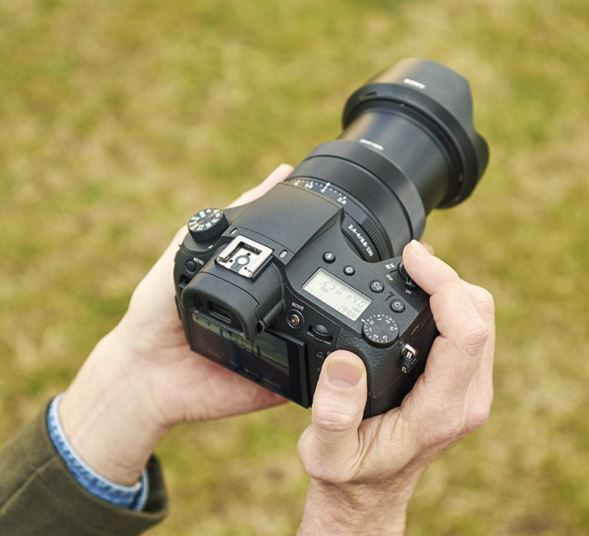 Exmor RS CMOS Sensor
We've discussed the major performance advantage that the DSC RX10 III has over its competition as well as its predecessors, but none of this would be possible without a powerful and effective sensor.
Sony has included a 20.1 megapixel, 1 inch, back illuminated sensor with dynamic RAM that provides an optimum shutter speed of one 32,000th of a second at its fastest with the integrated anti-distortion shutter.
You'll also have access to a direct pixel readout on the LCD screen with incredibly high frame rates and little noise, due to a faster and more effective transfer rate of digital data, which is about twice as demanding with 4K video.
This technology allows the RX10 III to capture 3840 x 2160 video with frame rates as high as 960 fps for smooth slow motion movies, and still an impressive 240 fps when shooting full resolution 4K HD video.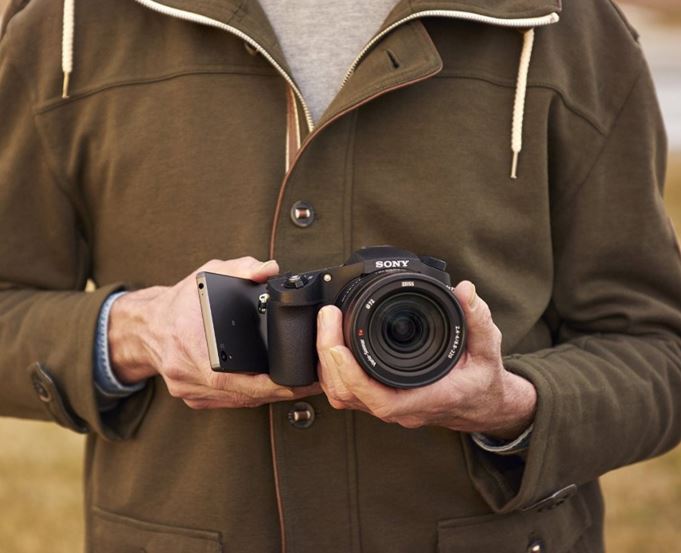 There are three frame rate options (960fps, 480fps and 240fps), and you can also choose between quality options that take longer to begin recording video, or immediately triggering video recording start and end times.
Zooming, focusing and aperture qualities enhance all of these features as well, because there are independent rings for each one, meaning that you have a wider range of options depending on how close you're zoomed and the specific lighting conditions you're shooting in.
This is further complemented by the BIONZ X image processing engine which works with the rest of the hardware to provide fast processing and additional image stabilization and clarity.
Ease of Use and Durability
Unlike many other high end digital smart cameras, the DSC-RX10 III isn't equipped with a touch screen, but rather makes manual commands available to trim out a lot of the fat. It has considerably less maneuverability with a 107 degree down and 42 degree up tilting capability but it's still helpful and effective, due to WhiteMagic technology that makes the screen easier to see in poor conditions.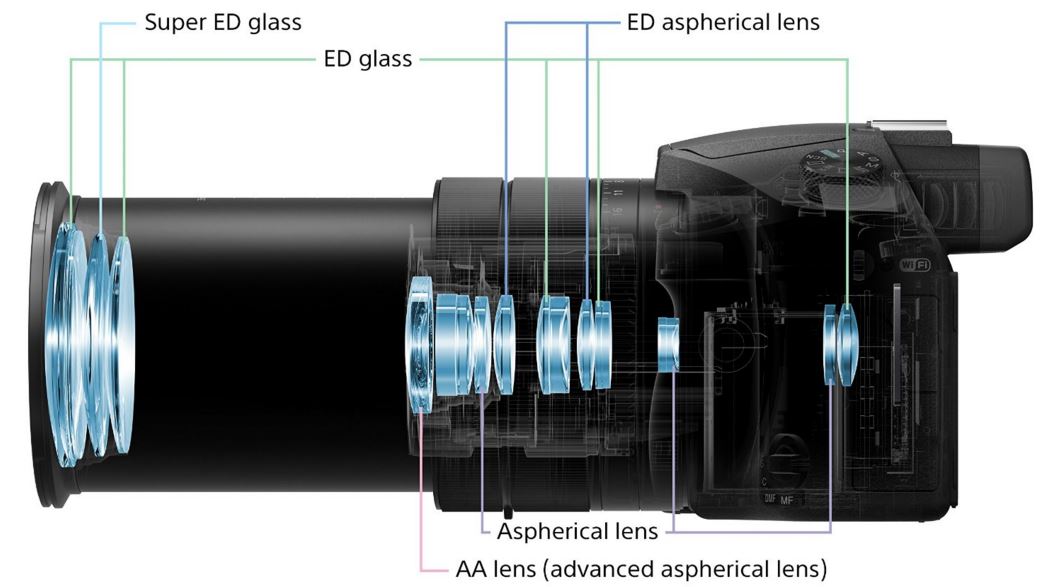 It's also designed to provide about 1.3 million dots for high resolution images, which is a huge assist when using the Tru-Finder electric viewfinder that has a 2.3 million dot resolution.
There are a host of other features to provide both performance and ease of use, an aperture click switch option that'll tell you when you've locked in the appropriate aperture setting, no matter your zoom selection.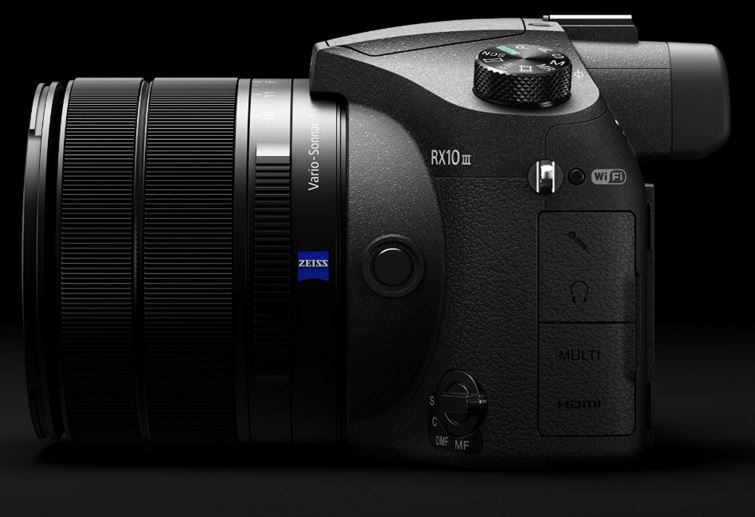 It's also WiFi enabled so that you can use it in combination with your smart phone or tablet apps. Best of all, it's even Near Field Communication compatible, so that you can access a host of hands-free functions on any Android smartphone.
We couldn't possibly give this camera a proper rating on quality if we didn't mention its overall durability as well, because without that aspect it could quickly become a low performing camera that really isn't worth the price tag. The DSC-RX10 III is built to endure some wear and tear and still hold up after years of use, with a magnesium alloy top cover, front cover and chassis that's resistant to dust and moisture.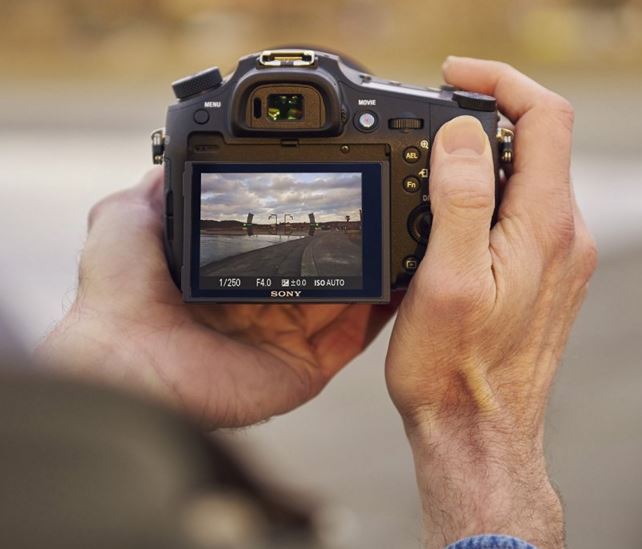 Conclusion
There are a lot of digital cameras currently available that offer similar photo as well as video capability, with the exception of 4K video capturing, in many cases.
However, we found that it's lacking in very few areas including the ability to record in stereo sound while filming slow motion videos. However, the ability to capture movies at 960 fps is a rare performance factor that really pulls its weight.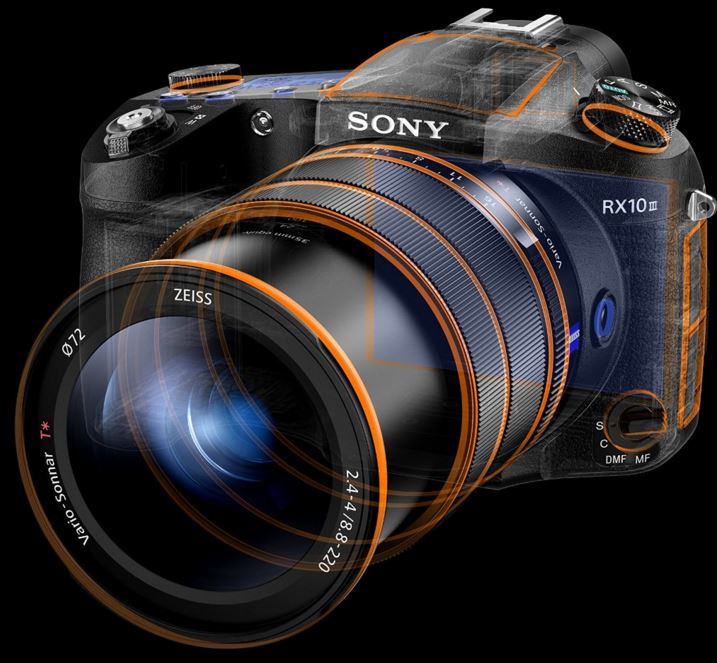 The ability to adjust the zoom lens to up to 600 millimeters is a clear advantage to most other models, when you consider that you have just about the same auto focusing technology as others, even though it takes extra time to get dialed in with extreme telephoto shots.
In terms of design, the Sony RX10 III Cyber-Shot has been master-crafted to provide durability and super high performance, to where the huge zoom range exists at the same time as an attractive, strong as well as moisture and dust resistant design.
You're really not missing out on anything with this camera, as what you get are additional advantages in performance over less expensive models, without sacrificing overall quality in any other area.
It's quite easy to use although it doesn't have a touch screen LCD, but you can easily view all of your advanced settings in any mode, whether it's 4K HD video or stills.
The addition of smartphone and tablet compatibility isn't a truly unique feature, however even if it didn't have the ability to edit, share and capture hands free with other devices, there are plenty of other exclusive features, which puts ease of use over the top.