Quick Analysis
Pros
High quality daytime footage.
Night vision is decent.
Cameras are able to withstand all weather.
Multiple ways to control cameras and review footage.
Cons
8-channels but only includes 4 cameras.
Uses outdated CCTV wiring, not Ethernet.
Installation may require extensive planning.
Cameras are made from lightweight/cheap plastic.
Home security is no joke. Every year, thousands of people have their homes broken into or their property vandalized. In this day and age, it's a wonder that everyone doesn't have a quality home camera system to protect their stuff. After all, it's a lot easier to catch someone in the act of a crime if you have video evidence!
Modern home camera systems are particularly advanced. The advent of wireless connectivity and the ability to record video footage and high-quality has changed the game. No longer do you need to rely on fuzzy or grainy video footage to prove something in court. Today's home camera systems can capture criminals in the act in full color and HD resolution. Such cameras can be set up according to the desires of the homeowner and provide peace of mind. It's a lot easier to enjoy yourself on vacation if you know that your camera system is keeping an eye on things while you're gone.
So with all this said, is the A-Zone 8-Channel Home Security Camera System worth your time and money? We can give you a detailed answer. Below, you'll find a comprehensive review of this camera system. We've gone to the trouble of examining its major components and functions to determine its benefits and potential downsides. No camera system is perfect, but we attempted to discover if this system is worthwhile to most people. At the end of the review, you'll have a good idea about whether it's a perfect fit for your home.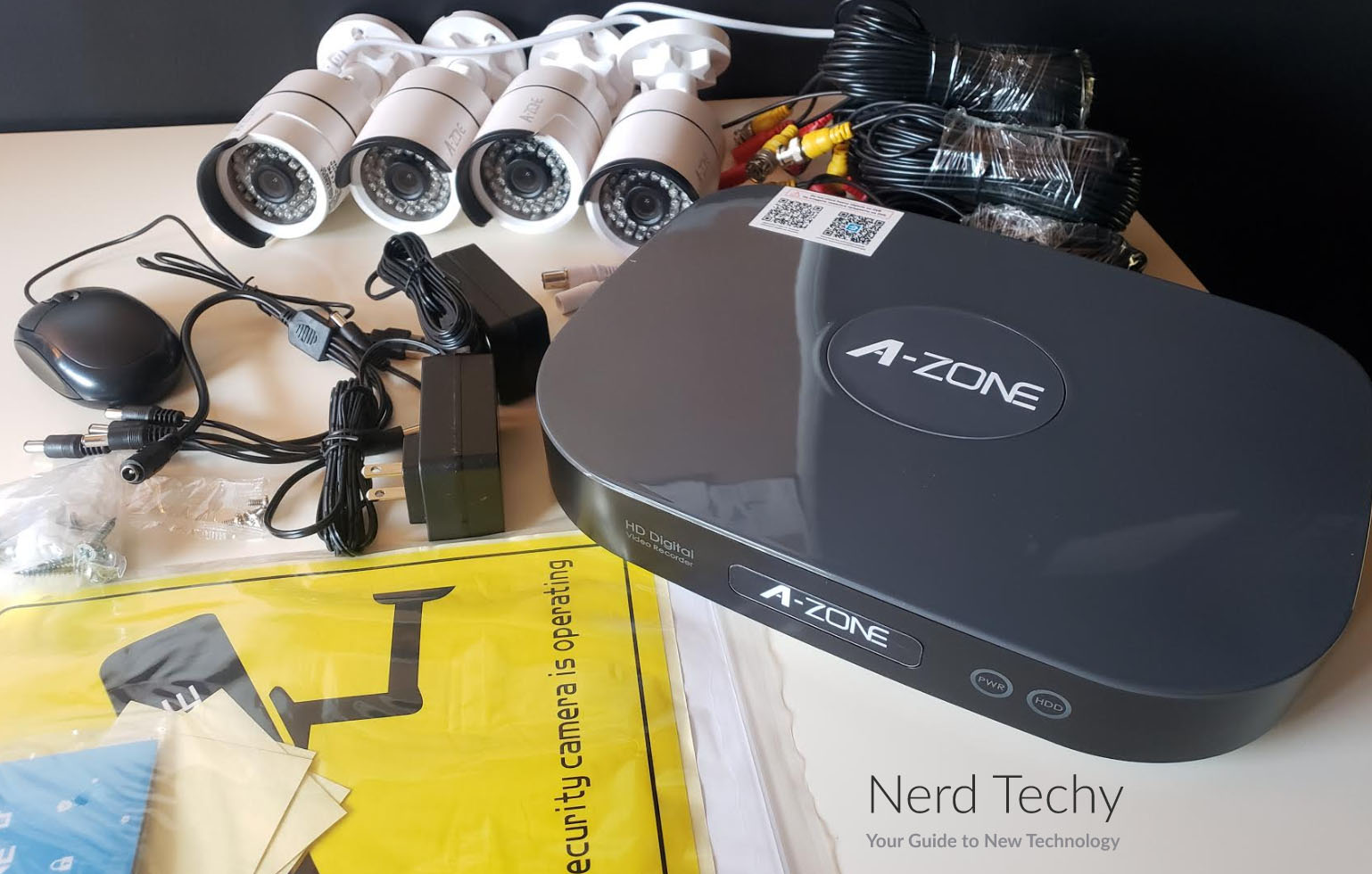 8 Cameras and High-Quality Video
The A-Zone 8-Channel Home Security Camera System is designed to provide security and peace of mind for your home or office. Right off the bat, you'll notice that it's an 8-channel security system but it only has four cameras. What gives? This is actually not a bad thing since you can always add additional cameras wherever you need them. Having four cameras to start lets you set up the initial coverage zone for the system as a whole. If you find that you need one or more additional cameras, you can go all the way up to eight. For those not aware, "channel" refers to the maximum number of cameras you can integrate into the same system.
However, the four cameras that come with the purchase are excellent already. Each camera records in 1080 P resolution. This isn't a poor man's 1080 P, either. We're talking true 1080 P resolution at 1920×1080 pixels. Any recorded footage will look crisp and clear and in full color during daytime hours. The camera angle of view for each unit is set to 90°. This is great for covering lots of ground even with only four cameras, as each one will provide you with plenty of video footage. A single camera could theoretically capably cover an entire room by itself.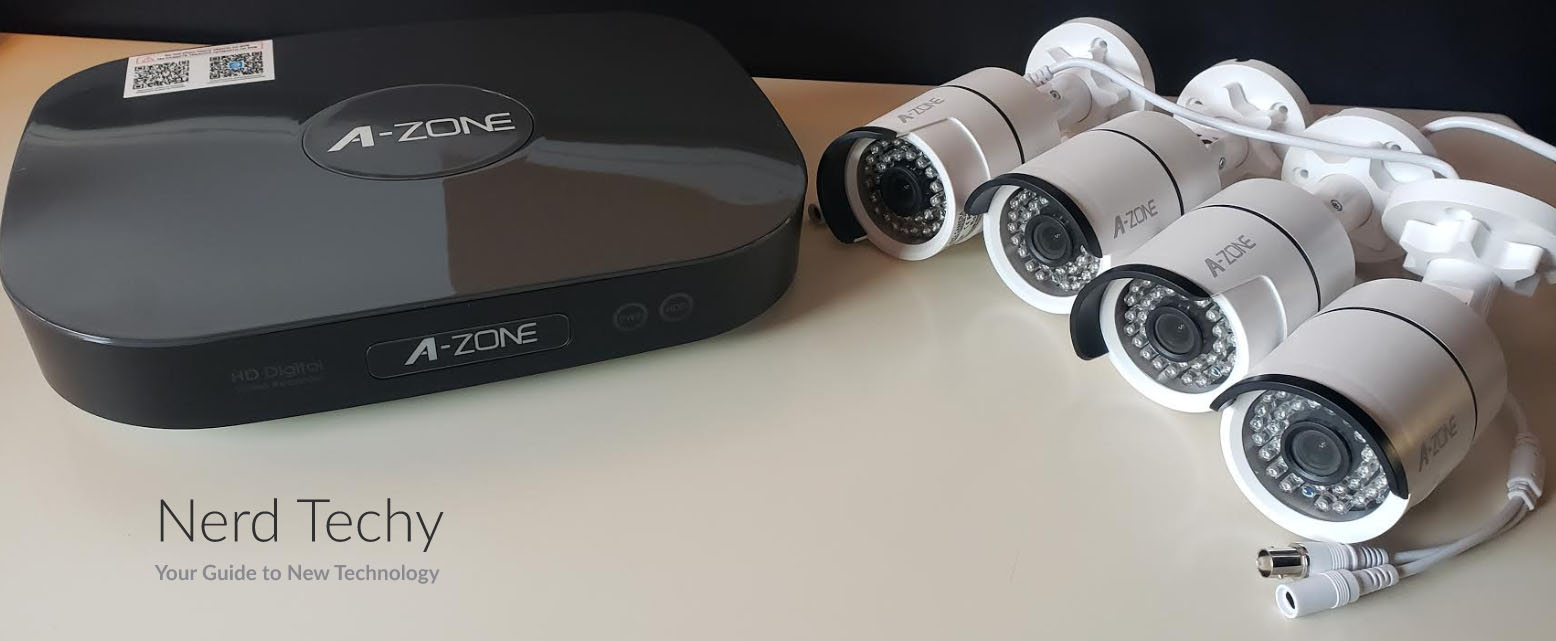 Night Vision Functionality
Additionally, each camera has the capability to record with powerful nighttime vision. The night vision range for each camera is set to a maximum of 65 feet. Thus, the cameras are well-suited for both indoor and outdoor monitoring tasks. Night vision, of course, is black and white rather than full color. But this is something to be expected from all camera systems, so it's not a downside. Each camera uses infrared sensors to provide clear image quality even in pitch darkness.
Customization Options
The cameras are also all built with motion detection software. Once set up properly, the cameras will automatically notice when something moves in their sight picture. Once alerted, the cameras are further set up to trigger email alerts. These can be sent to either your phone or computer to immediately alert you to the presence of an intruder on your property. Lots of advanced camera systems can become annoying with this functionality, though. The A-Zone camera system circumvents this irritation by allowing you to customize the trigger conditions.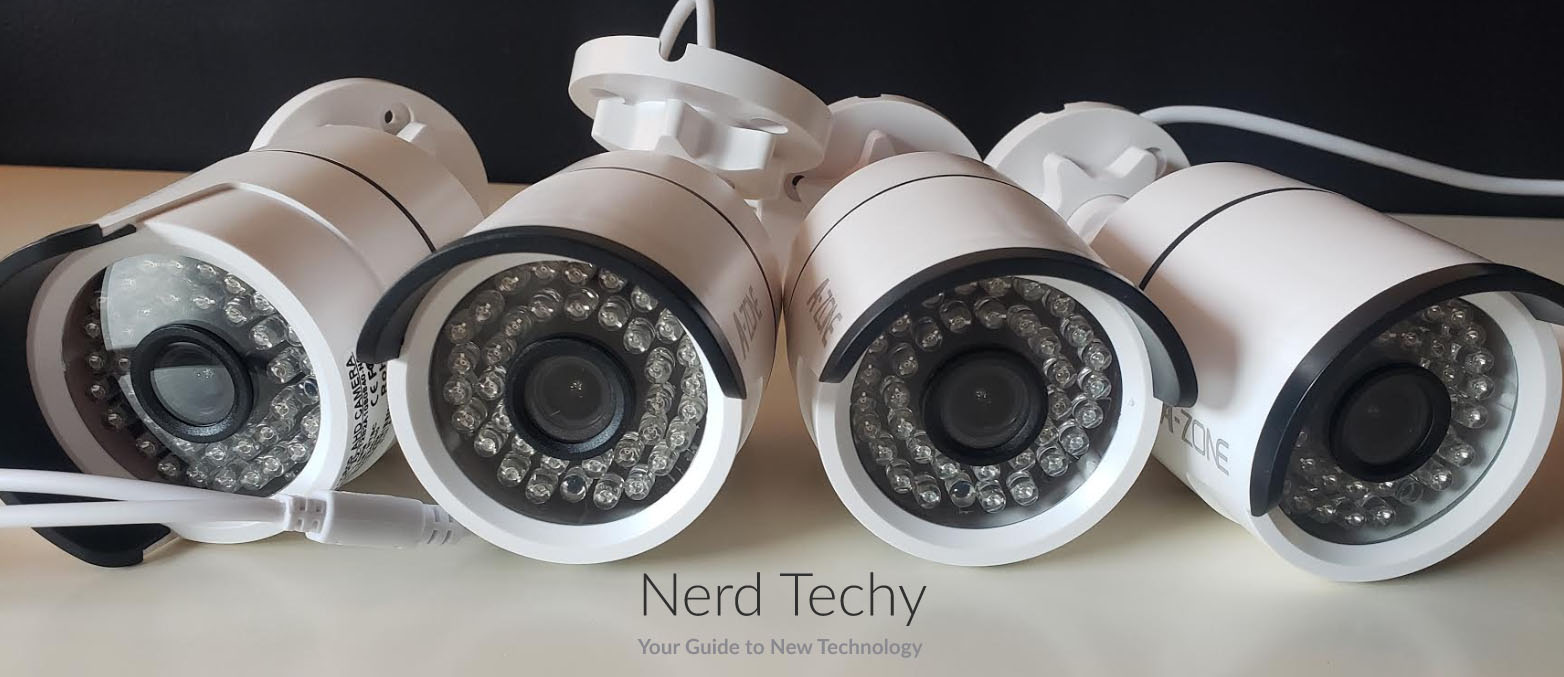 By working with the software that comes with the main system, you can specify which areas a camera should pay particular attention to. In this way, you can teach the cameras to only alert you when something actually notable has moved. You don't want the cameras pinging your phone every time the wind rustled the leaves of a tree.
There are other customization options available at your fingertips, too. Since all of these are controlled via the smartphone application, you'll be able to specify whether you prefer scheduled or 24/7 recording. Scheduled recording is smart for conserving video storage space. But the 24/7 recording options great while you're on vacation. The A-Zone kit allows you to accomplish both security tasks, making it a great choice in our eyes.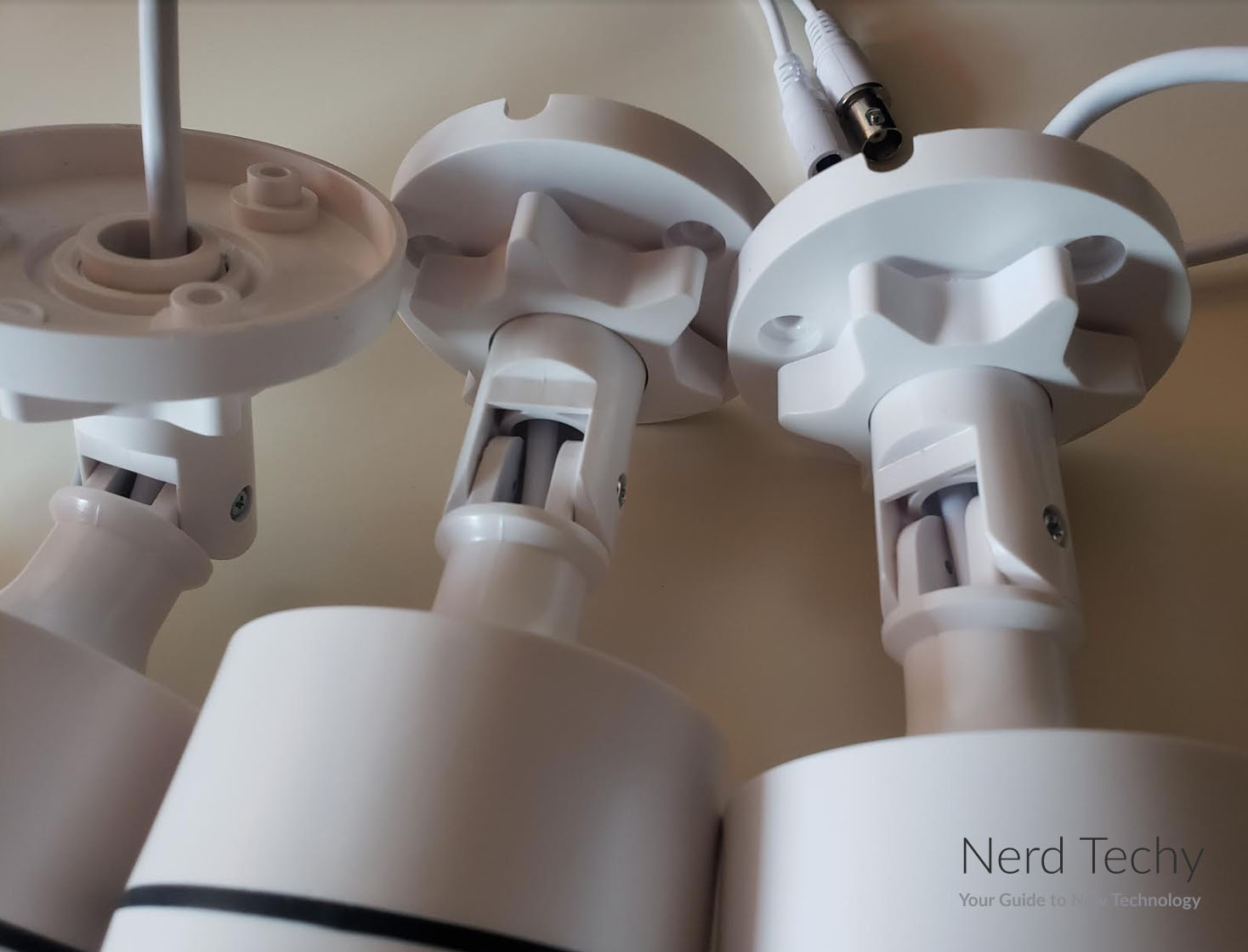 You can even use the smartphone app to allow for remote viewing on multiple devices. This way, you aren't limited to checking out your security footage on your small phone screen. Tablets or PCs are both perfectly acceptable. Even when you're away, you can access an Internet-based view of recorded footage. We think this is great for those who like to keep an eye on their property when they're relaxing.
Superior Camera Durability
We spoke before about indoor and outdoor use for the cameras. Don't worry about leaving them exposed in inclement weather. Each camera unit is IP66 waterproof. This rating means that it can work with any kind of rainstorm without compromising its quality or short-circuiting. While extreme cold may cause issues in the form of frost covering the lens, water won't under any circumstances.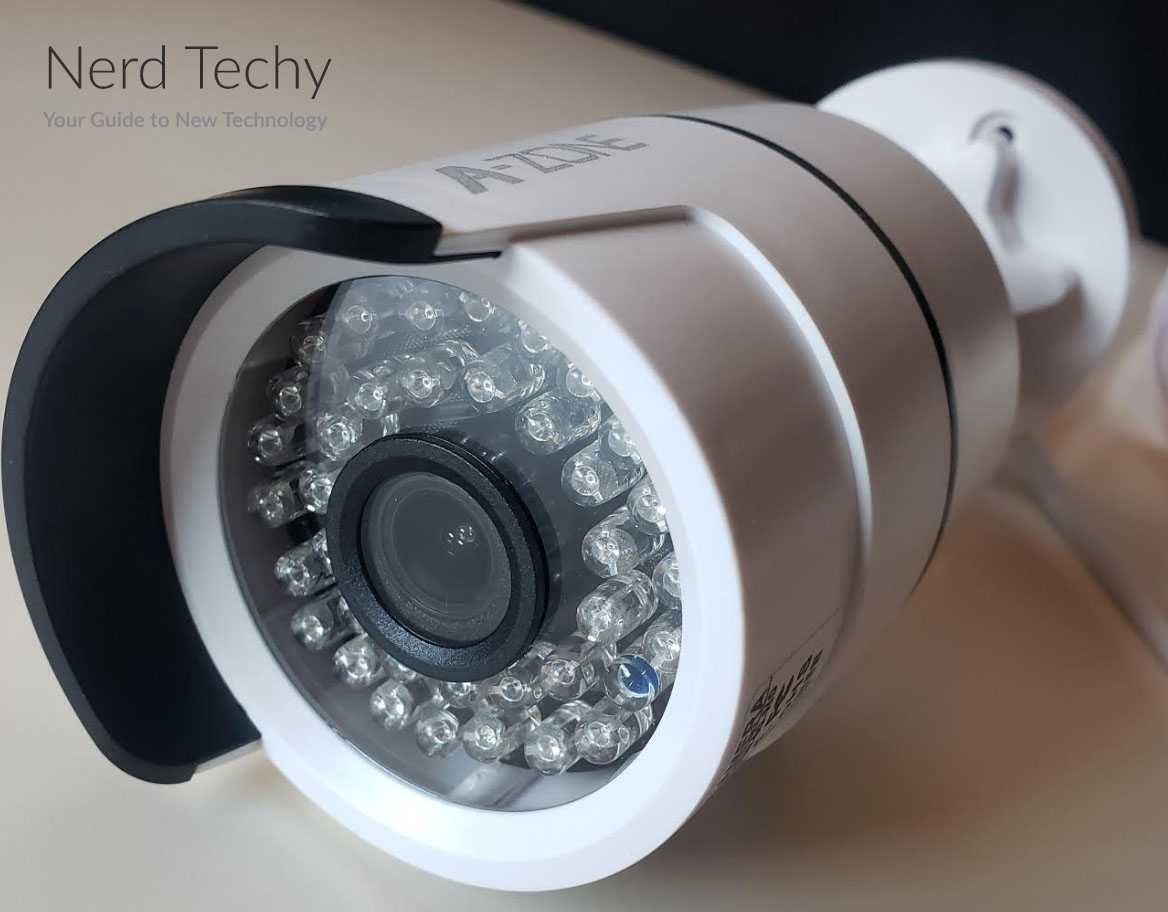 Of course, you won't want to leave these too exposed. Underneath patios or porches are a good bet. They can still be damaged from debris flung around by storms, so keep this in mind if your climate has them frequently.
Easy Setup
Setting up this camera kit is also really user-friendly. The main HD video recorder box just needs to be positioned somewhere close to the cameras. These are wired cameras, so you may need some professional installation help unless you already have technical expertise in this area. Unfortunately, the cameras can't connect to the main unit wirelessly.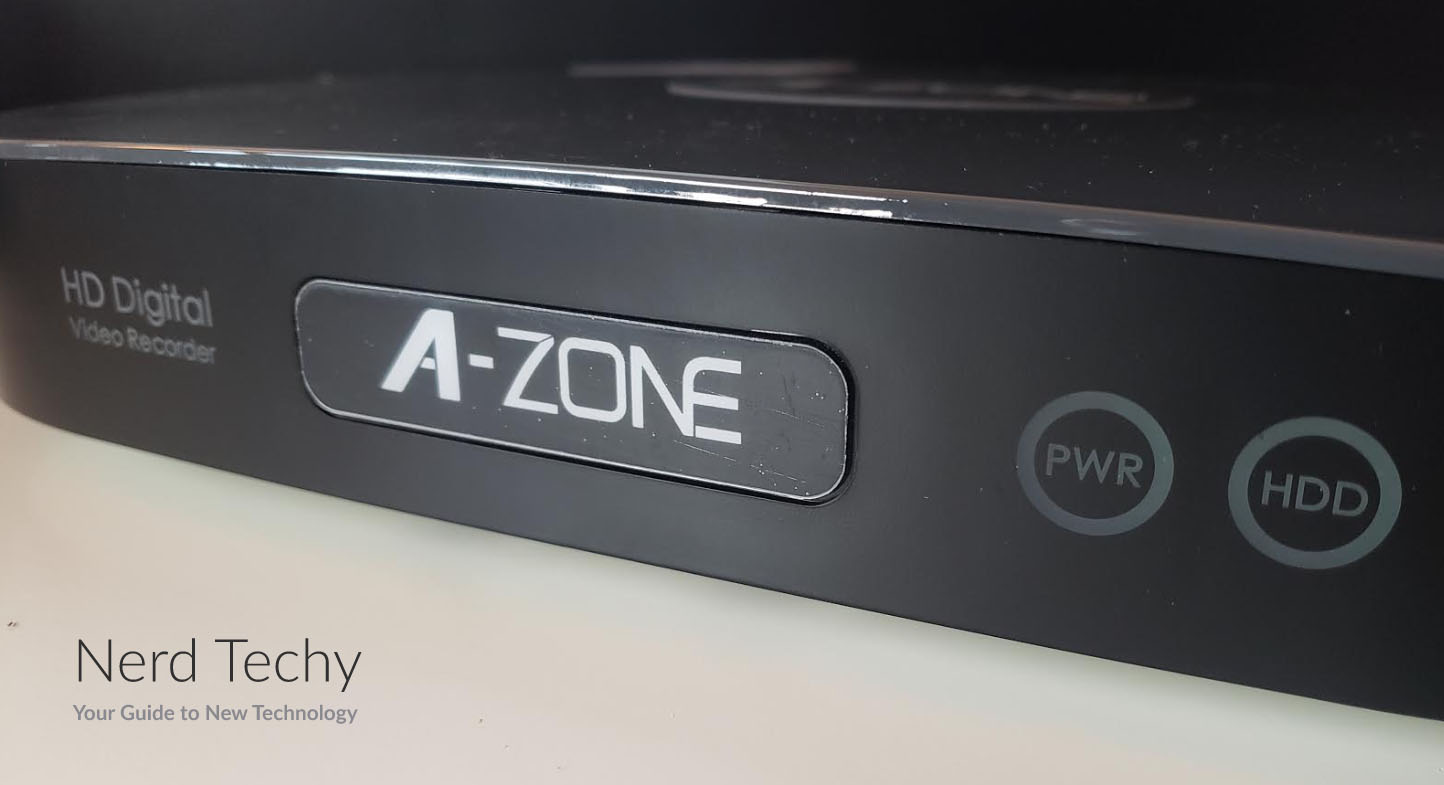 It's a small downside, but expected given the asking price. There are some who think wired cameras are superior anyway because they are too dependent on Wi-Fi network stability. With wired cameras, you'll always have coverage of your property even if the Internet goes down.
The only main downside is that you'll have to figure out a camera set up that takes power requirements into account. Each camera will need to be plugged in either to each other or to a separate power source. This can limit your coverage areas significantly unless you integrate the wiring into your homes' walls.
After the cameras of been installed, you can boot up the main video recorder system. Once you scan the QR code that comes with the purchase, the system will be integrated, and you'll be set. Additionally, A-Zone has an extensive support staff on hand to help you figure out any technical difficulties you might encounter. All in all, we found the installation process to be very user-friendly and smooth. Many folks put off purchasing a video camera system for their home because of perceived installation difficulties. Let us assure you that this is not a problem with the A-Zone system.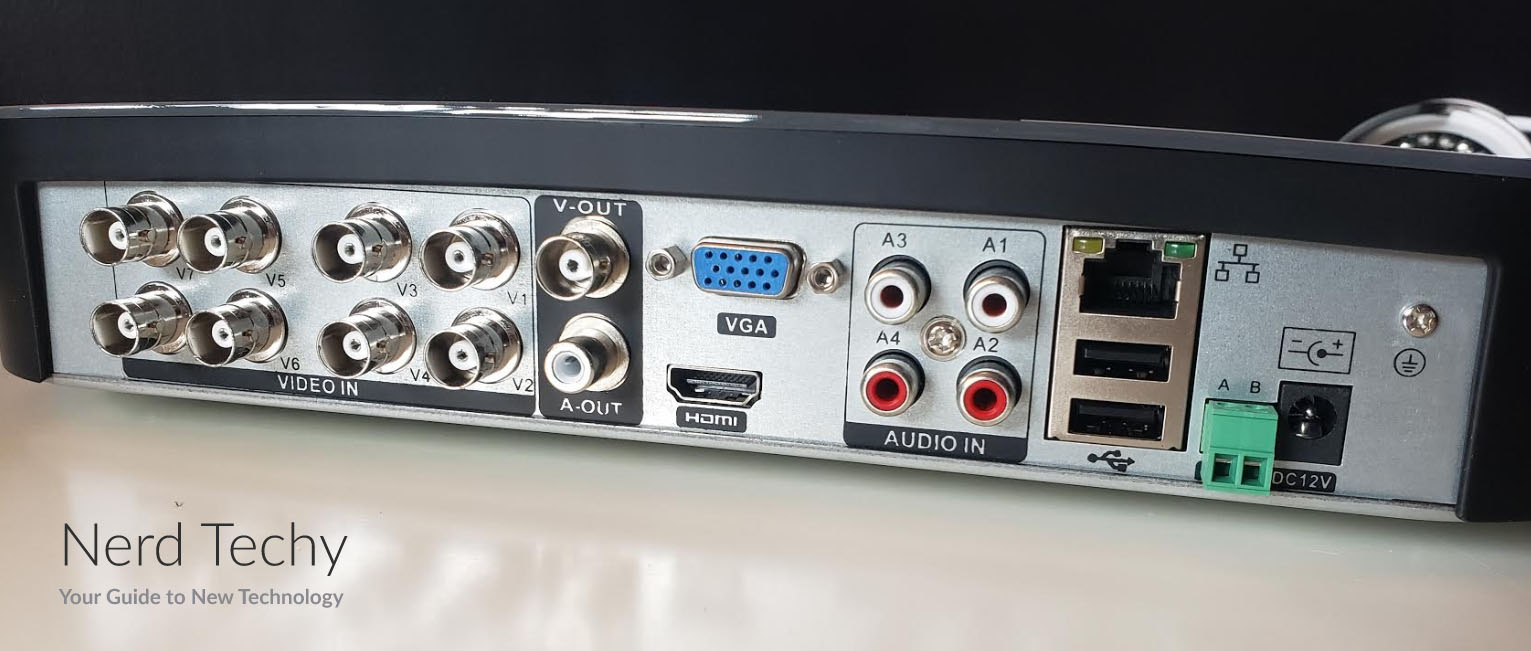 Final Verdict
At the end of the day, we feel that the A-Zone 8-Channel Home Security Camera System is a great choice for most. The strangest thing about it is that it's an 8-channel system… but it only comes with four cameras. It would be an automatic must buy in our eyes if it came with all the cameras it can handle right out of the box.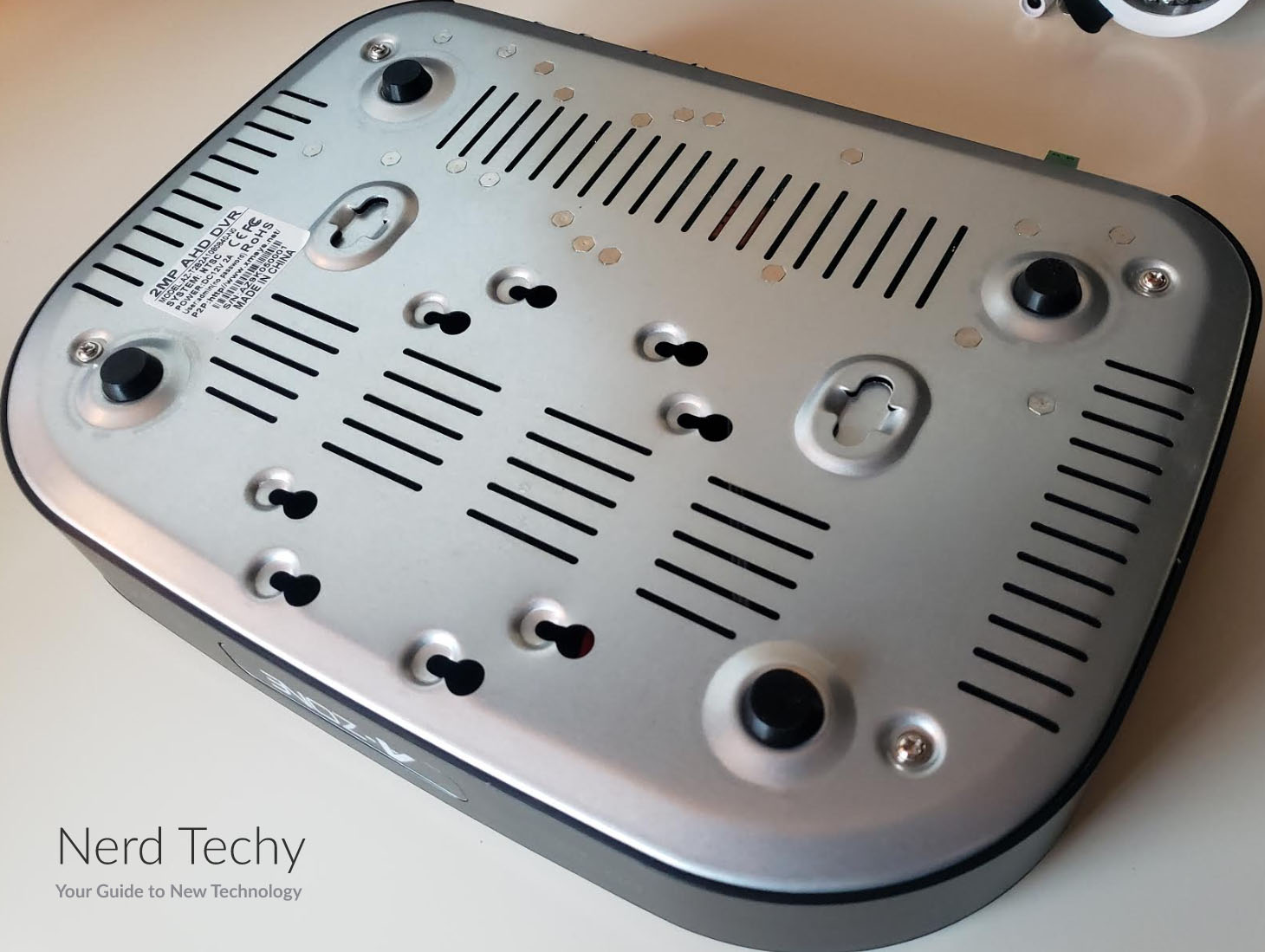 That being said, its excellent spread of benefits and functions more than make up for this downside. Each camera is very well made and provides fantastic video footage. Even during the night, the cameras won't let you down and can keep an eye on things as you slumber. Each camera can also be scheduled for certain recording times or customized to watch particular areas. That kind of flexibility is great if you're trying to watch one part of your property in particular.
We also find the ability to control the system from multiple outlets to be a good design choice. Flexibility and ease-of-use are important for all camera systems. All in all, these cameras can do a capable job of protecting your home or property no matter the task. For smaller homes that only require a few cameras, there isn't much better or more affordable than this system.