Monitors are getting better. As the old saying goes, a rising tide raises all boats. Features that used to be reserved for top-shelf components eventually find their way to mid-range monitors. Sometime later, those features make their way down to entry level monitors. And the bar for what makes a good computer monitor continues to go higher.
If you compare the features on a $100 monitor from ten years ago to similar equipment today, the difference is staggering. Backlighting is better and brighter, contrast ratios are going up, refresh rates are going up, and even responsiveness standards have improved. Anyone who's used a modern monitor can tell you, it can be tough to go back to using screens that were made only a few years ago.
Note: At no extra cost to you, we may earn a commission for purchases using our links. Learn more.
Acer SB220Q 21.5" Widescreen IPS Monitor
The Acer SB220Q 21.5" is tough to describe. It's highly compact, making it fairly portable. It's got gamer-oriented features, and video features that make it ideal for movie lovers. And yet its cost makes the SB220Q a practical choice for an office setting. In many ways, the defining feature of this monitor is its price. Monitors around or below the $100 price-point are usually not that impressive.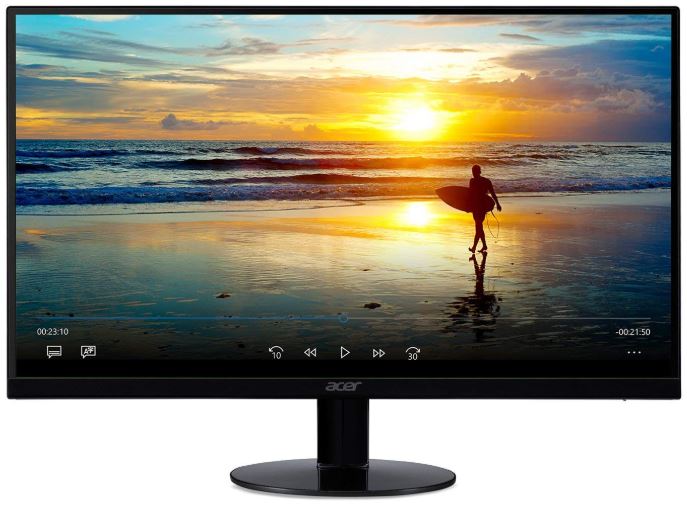 Acer is one of the largest and most trusted monitor manufacturers. And they always seem to be improving their screens, both at the top-shelf level and towards introductory products. For example, they were one of the first companies to bring 144Hz panels to the market for under $300. It often feels like their entire company philosophy is trying to be the first to offer a new feature at the lowest price.
Build & Design
The SB220Q is a 21.5" monitor, built with a 1920 x 1080 native resolution. The actual construction of the panel measures 19.6 x 8.3 x 15.1-inches. The 8.3" thickness is a measurement which includes the base of the monitor. If you're measuring the panel itself, it comes in at a much thinner 0.24-inches. And the entire body weighs only 5.5 lbs!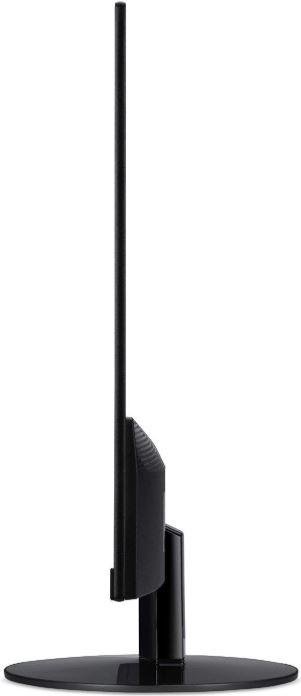 As for its physical appearance, one of the things that stands out most, compared to similarly priced monitors from years ago, is the size of the bezel. The SB220Q uses a so-called frameless design, which means the bezel is about as thick as a few sheets of paper. It makes your monitor seem less "contained", providing a potentially more immersive experience.
This kind of thing can be particularly important for smaller monitors like the Acer SB200Q because viewed at close distances, those bezels will be a greater part of your perception. Large bezels on the end of a movie theatre screen would be basically invisible, but the opposite is true for small panels like this.
Stand & Mounts
The base of the Acer SB220Q is a fairly simple circle-plate design. Once attached to the monitor, it provides a -5° to 15 ° range of tilt. That a fairly minimalistic range of adjustability, but it's useful for aiming your monitor upwards towards your face while seated above it.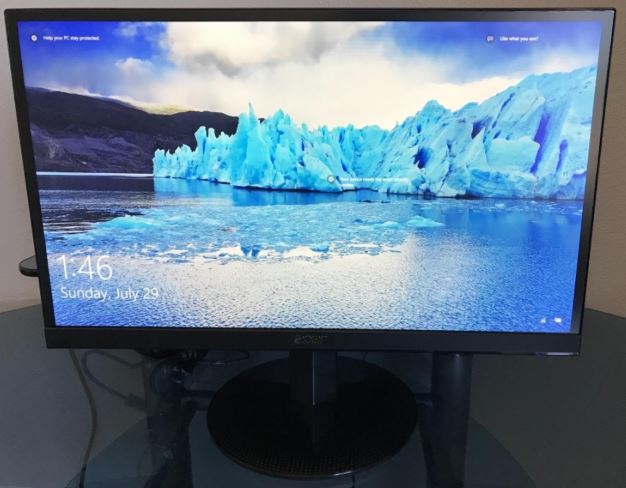 While adjustability is somewhat lacking, that's largely to be expected, as improving the stand can add price to a monitor fairly quickly. That's why features which are seemingly simple, like height adjustment, are almost only seen on high-end panels.
Connectivity
For connections, the SB220Q 21.5." has one HDMI port and one VGA port. The absence of a DVI port is worth note if your graphics card only supports DVI connections. It's possible to find reliable DVI to VGA adapters, but you'll want to plan accordingly.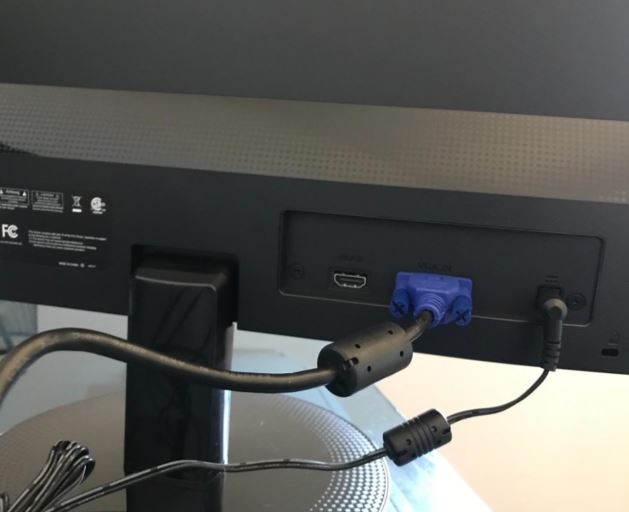 The only other connection on the back of the SB220Q is for the power cord. Actually, part of the reason why this monitor is so light is because the power cable uses a brick adapter. So if you're looking at the SB220Q because of its lightweight and general portability, be sure to think about where you'll place the power supply adapter.
IPS Display Qualities
On paper, this panel provides the same standard 16.7 million colors you'll get on a display that doesn't specialize in greater color spaces. But in practice, IPS panels provide far more vibrant colors than their VA or TN counterparts. For people who have previously been using TN panels, IPS can provide a night and day difference in the vivacity of colors. Beyond color comparisons, IPS panels provide a bright-and-even 170° horizontal and 160° vertical viewing angle. That means you don't have to be sitting directly in front of the monitor for the viewing quality to be worthwhile.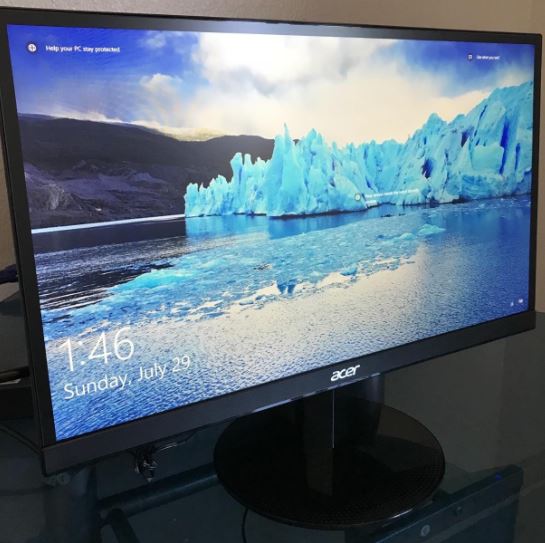 One issue facing IPS panels is backlight bleeding. Due to how IPS panels are constructed, there's always a risk that some amount of light will bleed around the edges of the panel during operation. In fact, virtually all IPS panels have some amount of this bleeding, they vary only in terms of how much there is, and where the bleeding occurs.
Two more notes. If you're not familiar with what IPS backlight bleeding looks like, it's almost certain that you won't notice it's there unless you go looking for. And Acer has reasonably good quality control, so it's unlikely you'll end up with a panel that has flagrant IPS bleeding. Nevertheless, many people who buy IPS panels decide to look carefully at the return policy of the merchant, just in case. it.
Visual Fidelity
What's the difference between 720p, 1080p, and so on? It all comes down to pixels per inch. Because the SC220Q uses a 21.5" panel, its pixels per inch are somewhat higher than a 24" 1080p panel. The difference in PPI is substantive enough that this monitor looks slightly better than ordinary 1080p, especially if your viewing distance is within 2-feet of the screen.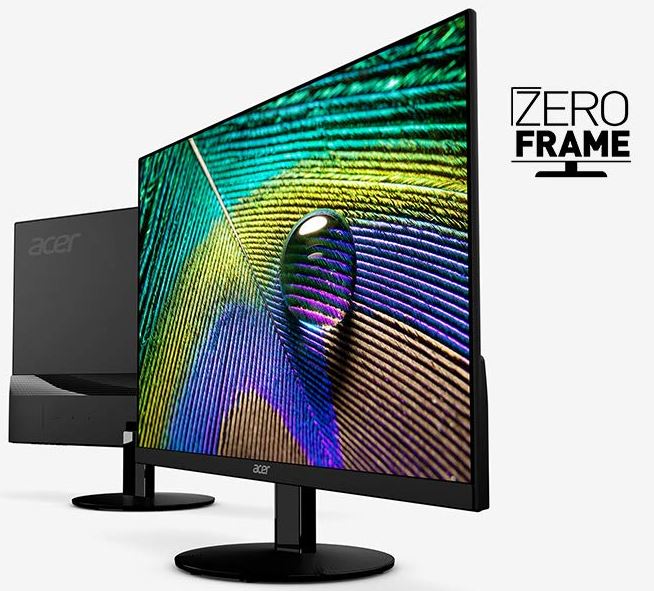 Brightness clocks in at 250 cd/m2, using the LED backlighting that's come to define modern monitors. That's not going to help this panel provide high-end features like HDR, but it's more than enough for 1080p content. Even for older individuals who may turn up brightness on their monitors, SB220Q can be adjusted to be brighter than most people will need.
Finally, the 1000:1 contrast ratio. That's what could be called standard or normal, but the Acer SB220Q does provide an adaptive contrast management (ACM) feature. Throwing it on provides whiter whites and darker blacks, and adds a few zeros to the effective contrast ratio. While this is technically a widescreen panel, it uses a standard and appropriate 16:9 aspect ratio.
Display Latency
Another thing working in favor of the SB220Q are a number of recent improvements in IPS panels. The Acer SB220Q offers a display latency around 4ms, which is about the same responsiveness as many TN panels offered only a few years ago. In other words, the comparative disadvantages of IPS have been shrinking.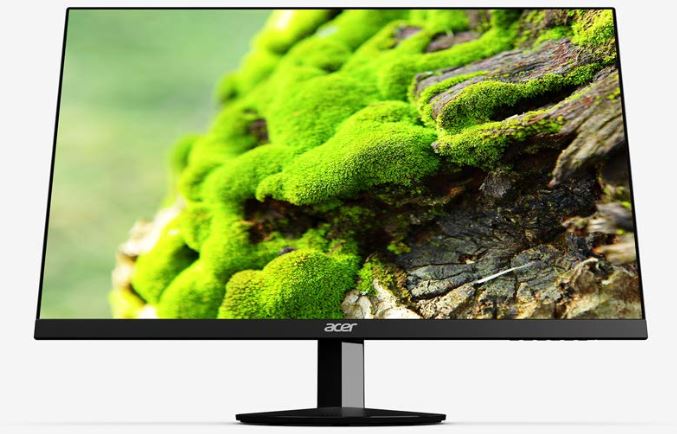 As of 2018, the only way you'll be able to get your display latency lower would be to switch to a TN panel. You'd greatly lose viewing angles and color vivacity in the process. More importantly, the difference between 1ms panels and 4ms panels is fairly small and inconsequential.
It's a difference seen in motion blur while playing certain types of fast-paced games. Ordinary users browsing the net and watching movies will not notice a difference. And ultimately, the difference is fairly small because motion blur is something that LED technology is fairly bad at managing to begin with.
Other Considerations
The Acer SB220Q uses a 75Hz refresh rate, an interesting deviation from the standard 60Hz that most monitors have used in the past. For watching movies or YouTube videos, there won't be a difference. But for gamers, this increase in refresh rate means your monitor is capable of displaying 75 frames per second as opposed to only 60 FPS. The increased smoothness is something that's mostly useful for competitive gamers, but it's something anyone can appreciate when it comes to visual quality.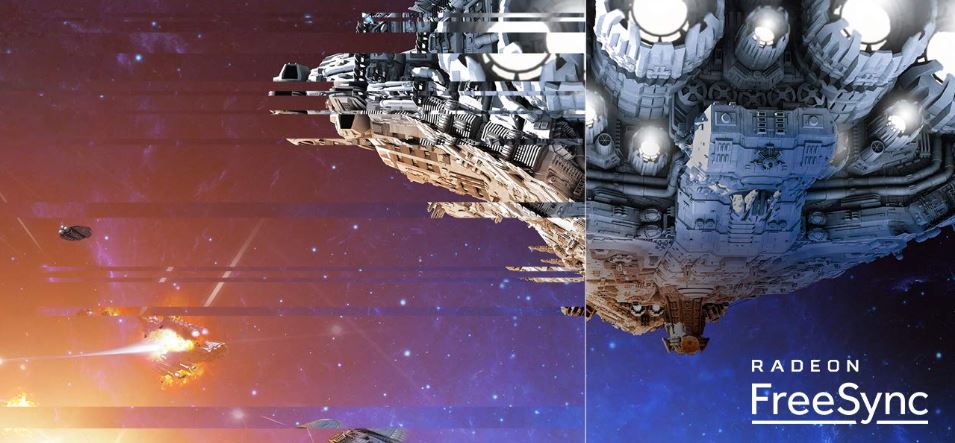 Moreover, the Acer SB220Q supports AMD FreeSync. That's an adaptive sync technology which helps match the framerate of your media with the refresh rate of your monitor. The result is dynamically achieved smoothness, especially when you're playing with budget equipment so your frames are prone to dropping during the middle of your play. And FreeSync shines the most within the range of 60-75 frames per second, making it ideal for the SB220Q's use of 75Hz.
Who Should Choose the Acer SB220Q 21.5" Widescreen IPS Monitor?
This is a budget oriented monitor with some fairly high-end features in tow. For watching movies or playing games, you'll find a viewing experience that looks far better than comparative TN panels. Those TN panels became so popular precisely because they were less expensive, but that's become a non-issue. IPS technology is getting cheaper, and the Acer SB220Q is among a wave of recent monitors to enjoy the change.
But the SB220Q offers more than just value. It has a fairly impressive high-contrast mode for movie watching, and it has FreeSync for gamers. Just about the only thing the SB220Q doesn't have is a resolution that's higher than 1080p. But given the 21.5" size of the panel, that's less of a concern.
All in all, the Acer SB220Q is a solid choice for someone looking for a monitor under $100. It's a sensible choice for hooking-up to a smartphone or console, adding another PC monitor to your desk, or otherwise replacing a less vibrant panel. Yet it's simultaneously an economical choice that's just as practical for adding to an office. Provided you're going to be staying within the budgetary range of $100 monitors, the Acer SB220Q is essentially unbeatable.
Please consider sharing:
Note: At no extra cost to you, we may earn a commission for purchases using our links. Learn more.