It's not hard to see the appeal of robots that clean-up for you. Until recently, that's mostly meant little more than a washing machine, a dishwasher, and perhaps a Roomba. But it was really only a matter of time until someone decided they really needed to be able to automate window cleaning. After all, cleaning big, tall windows can be a pretty burdensome task.
Alfawise S70 Robotic Window Cleaner
Independent of execution, it's hard to deny that Alfawise S70 is a cool idea. This robot was clearly made with a design intended to be used outdoors. And similar to an automatic vacuum cleaner, it's supposed to take the best route around messy areas while cleaning. That means it's able to use a built-in pressure sensor to help determine where it can travel, and so where it needs to travel.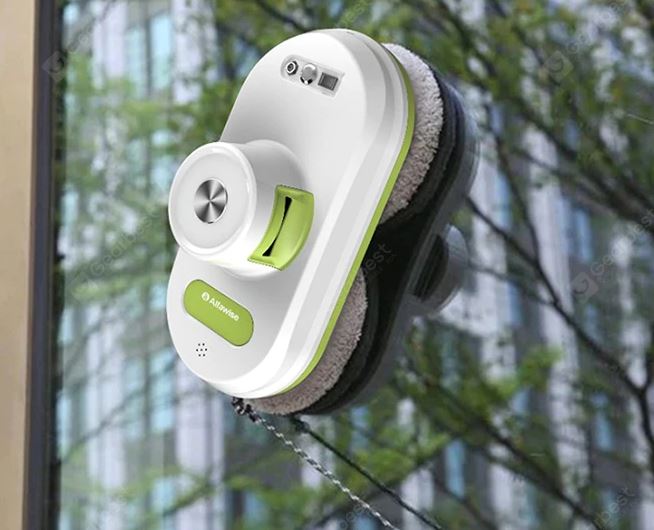 One of the complaints that people had about the S60 was that it wasn't fast enough. The cleaner itself did a perfectly fine job of what it was doing, but it dragged across the glass like a forest sloth. Interestingly, in a head to head comparison with the previous version of this machine, cleaning speeds are now about 25% faster. That doesn't make the S70 blazing fast, but it does offer a noticeable improvement.
Alfawise claims that the S70 is supposed to be about three times faster than a person cleaning the same window. Whether or not that's true depends on a number of different factors. If ladders are involved, and you include all the time it takes to assemble a washing kit, then that claim just might be accurate. In either case, the fact this machine can compare to human speeds at all is quite impressive, isn't it?
Design & Layout
The S70 draws 80-watts of power, which is quite a lot for such a little device. It takes about an hour to recharge, but only about 30 minutes for you to empty the battery during operation. Inside the cleaner, you'll find a 650mAh lithium ion battery. That sounds like a modest capacity, but the output voltage is 24V at 3.75A current. In other words, it seems like a smaller battery because it's blowing through power at a fairly impressive rate.
The S70 Robotic Window Cleaner measures roughly 11.4 x 5.6 x 4.5 inches, making it about the size of five smartphones stacked side by side. And it weighs about 2.4lbs, making it quite easy to lift and stick against most windows. Relative to the kind of cleaning power inside, that's actually pretty lightweight.
Most of the unit is made from ABS plastic. It's a pretty simple material, but it's generally resistant in the ways that it needs to be. That includes some pretty good shock-resistance qualities, and excellent heat dissipation. Though notably, you don't want to use most cleaning solutions on ABS, especially solutions based on alcohol. So if the outside of the S70 gets dirty, you'd want to wipe it down with water and dish soap. If you used a harsher cleaning solution, you'd end up scarring the plastic pretty badly.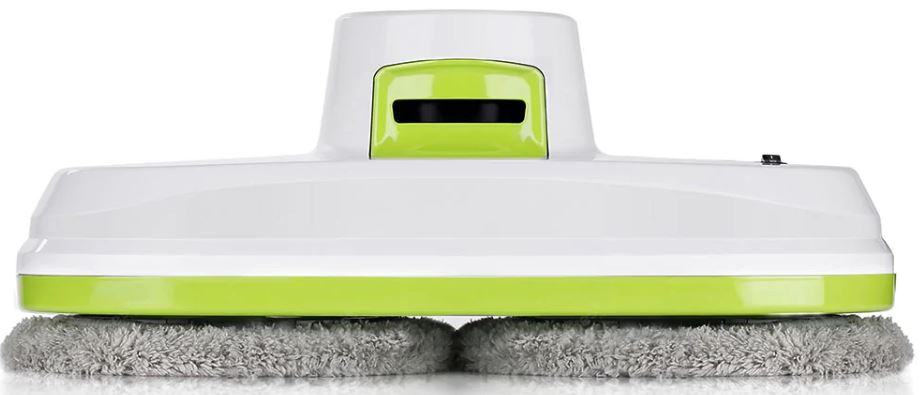 Operating the S70
Similar to an automatic vacuum, the AI technology inside the S70 ensures that the machine can detect frames and obstacles placed on the window its on, and then do some quick calculations in order to determine the best route around the areas where it finds itself. That's why you can plop it down, and have the machine instantly figure out where the edges of the windows are, as well as exactly how large the job will be.
It's a pretty hands-off process, at least once you've got the machine stuck in place. That part can actually take a moment. Because during operation, dangling freely from the S70, you'll find a power cable and a safety cable. The safety cable is basically there to ensure that, in some kind of worst case scenario, the unit doesn't flop off and fall to the ground. Because even though the S70 can probably withstand a smaller fall of four or six feet, a larger 18ft fall would almost certainly result in the machine being smashed into a million pieces.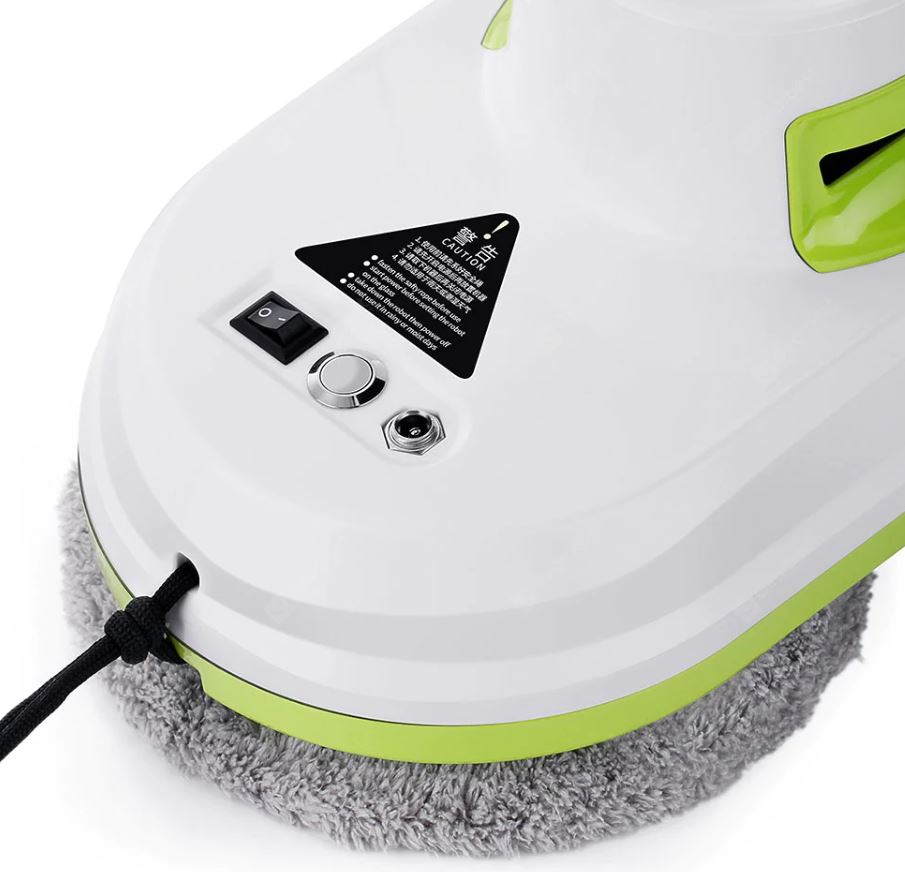 With the safety cable locked into place, you don't have to worry about falling. The safety rope is supposed to be able to withstand around 150 kilograms of force, and the weight of this unit is around one kilogram. So basically, the rope is gross overkill.
What happens of the power fails? The UPS system allows the cleaner to stay attached to the window. Enough suction is generated to keep the unit firmly placed against the window until you manage to retrieve it. So you probably won't even need that safety rope, but better safe than sorry. In any case, the safety cable spans about 18 feet, which ensures you can keep it attached even while cleaning some enormously tall windows.
Cleaning Power
Inside, the Alfawise S70 is powered with a 2800Pa vacuum. That kind of suction power allows the S70 to stay tightly pressed against glass without much risk of falling free. It also allows for a much greater and deeper clean. That suction is equally critical for getting deep cleaning on windows because the increased friction it allows for helps give the S70 a powerful cleaning effect after a single pass. Though the machine does default to taking two passes over your windows, just to make sure everything is spotless.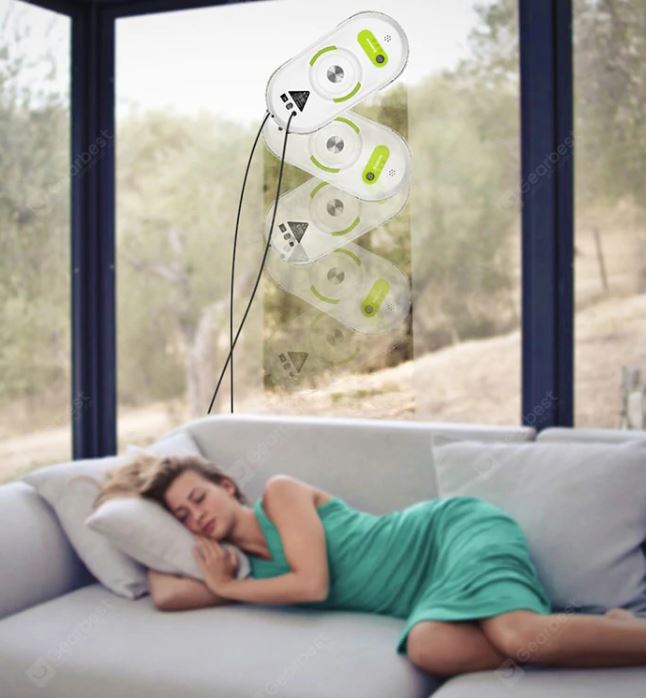 The cleaning speed works out to around 3 minutes per square meter. Alternatively, it's able to clean around 1 square meter, two times, during the span of three minutes. Compared to a person doing the same job, that's supposed to be around three times as fast. Of course, that depends on a lot of different things. If you had the right manual tools, including some very large window sponges, and you were working with vigor, then you could probably end up working faster than the S70. Especially if you're not going to count all the time it took to assemble those tools.
But sometimes, the layers of dirt and grime you'll find on your windows is really quite thick. It really depends on how long you've taken between each wash, or whether there was some kind of dust-storm recently. In any case, once you've got multiple layers of dirt onto a window, it can be much more difficult to clean it off. Because not only will you need more water, you'll need more physical force. And that's when the S70 can probably clean more efficiently than a person, even a person who is prepared.
Remote Control
In addition to letting the machine figure out things for itself, it's possible to access the Alfawise S70 using an included remote control. The remote lets you move between cleaning modes, or even control the direction of the S70 manually. Manual control works pretty much like controlling a remote control car.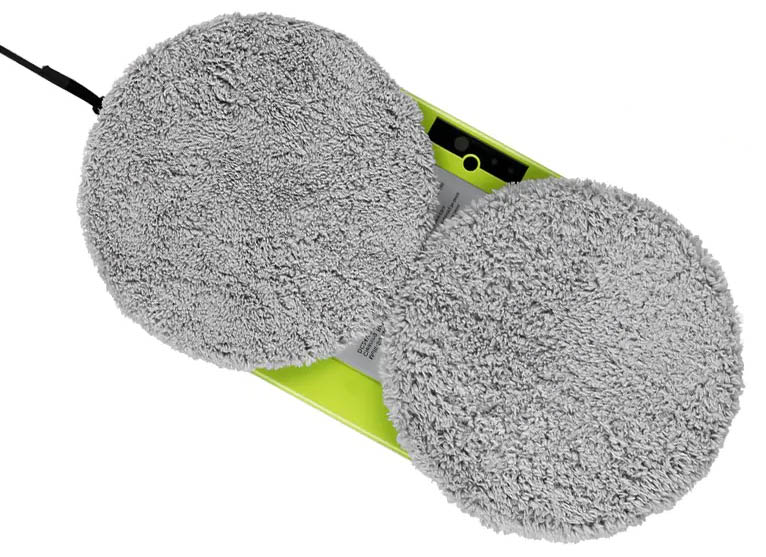 Imagine you only want to clean up one particular spot on the window. Instead of placing the S70 letting the AI do its thing, wouldn't it be better if you could just direct it to the mess you want cleaned up? If nothing else, it would stop the machine from making a bunch of noise for 15 minutes.
Those are really the most common situations for using the remote, so it's not a necessity. But having the option to go manual is generally a good thing. If you want to use it, the remote is powered by a pair of AAA batteries, which are not included. It's a bit of a shame that you can't just use some kind of control app on a smartphone, instead of the included remote. But I suppose technically speaking, not using a Wi-Fi design has its advantages as well.
Other Considerations
A couple of things you'll need to think about before using the S70. For starters, the glass that you're cleaning needs to be at least 6mm thick. If you were running this unit on thinner glass, there would be an increased risk of breakage from the suction. Fortunately, 6mm isn't all that thick. So at long as you're not trying to wash some extremely old windows in some kind of country farmhouse, you probably won't find too many spots where you wouldn't want to place the S70. Still, it's always worth to double check the thickness of your glass before using it.
The S70 Robotic Window Cleaner includes one remote control, 12 cleaning cloths, a safety rope, safety hook, user manual, power adapter, and two cleaning rings. The cleaning rings are the mop-looking things which are attached to the base of the S70. It's also good that these can be popped off, washed, and potentially replaced.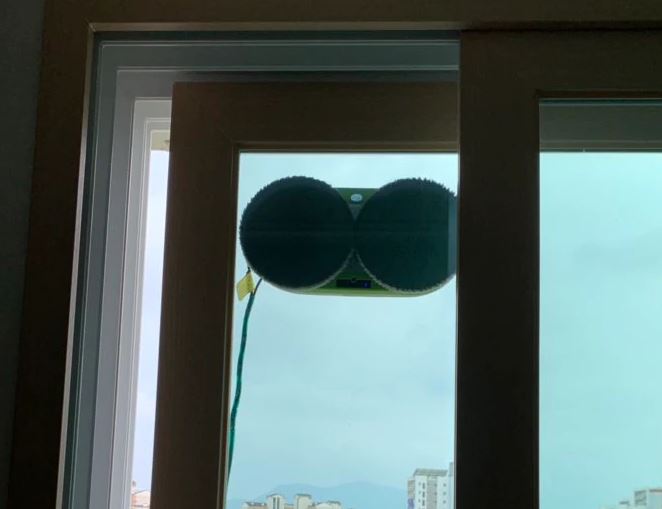 Who Should Choose the Alfawise S70 Robotic Window Cleaner?
Cleaning tall windows can be tough. Cleaning lots of windows can be tough. You might find yourself up a ladder, leaning over awkwardly, pressing against glass. Being able to skip all of that with the help of a robot cleaner is clearly going to be a good idea for some people.
But will it be a good idea for you? Well, it partially depends on your circumstances, especially the size and quantity of windows you're interested in maintaining.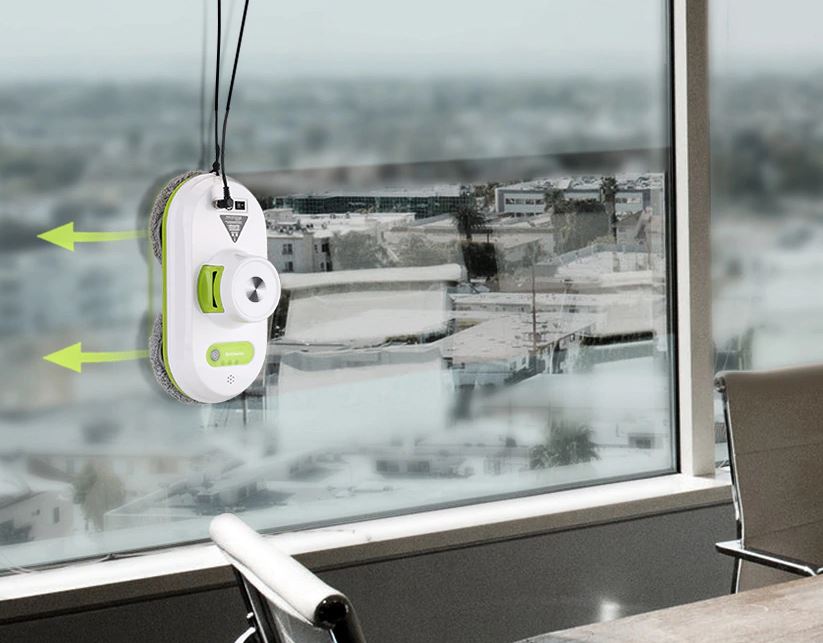 How big are the windows you're dealing with? How often would you like them washed down? If you're only trying to get one or two tall windows, then you may as well just scrub them yourself. But once you're facing any amount of volume, that's when the S70 really starts to make sense.
The fact it compares to human speeds at all is quite impressive, let alone the fact it can outpace a human when it comes to deeply dirty windows. Which means the Alfawise S70 Robotic Window Cleaner might be a good choice for people who don't want to have to constantly clean windows that tower far overhead.