When it comes to "things I have to do" versus "things I want to do", vacuuming falls in the former category. Yes, you need to keep your home clean. But once you've gone to work, done the dishes, and cleaned the cat's litter box, Netflix beats vacuuming every time. To be sure, running a vacuum is much easier than taking your rug outside and beating it with a stick. Our ancestors had it a lot harder than we do. But in today's world of smart devices, there's no need to even run your vacuum.
Ever since the Roomba made its debut, manufacturers have scrambled to create the latest and greatest robotic vacuum. These devices keep your floor neat and tidy, and all you need to do is change their dust collection bin. If you're looking to clean your floor, there's no easier way to do it.
We're about to take a close look at the Amarey A900 Robotic Vacuum. This little device is powerful and compact, and has a lot to offer. But how powerful and effective is it? And how smart is it really? We'll look at every little feature, and even talk about the Amarey companion app. Let's dig in!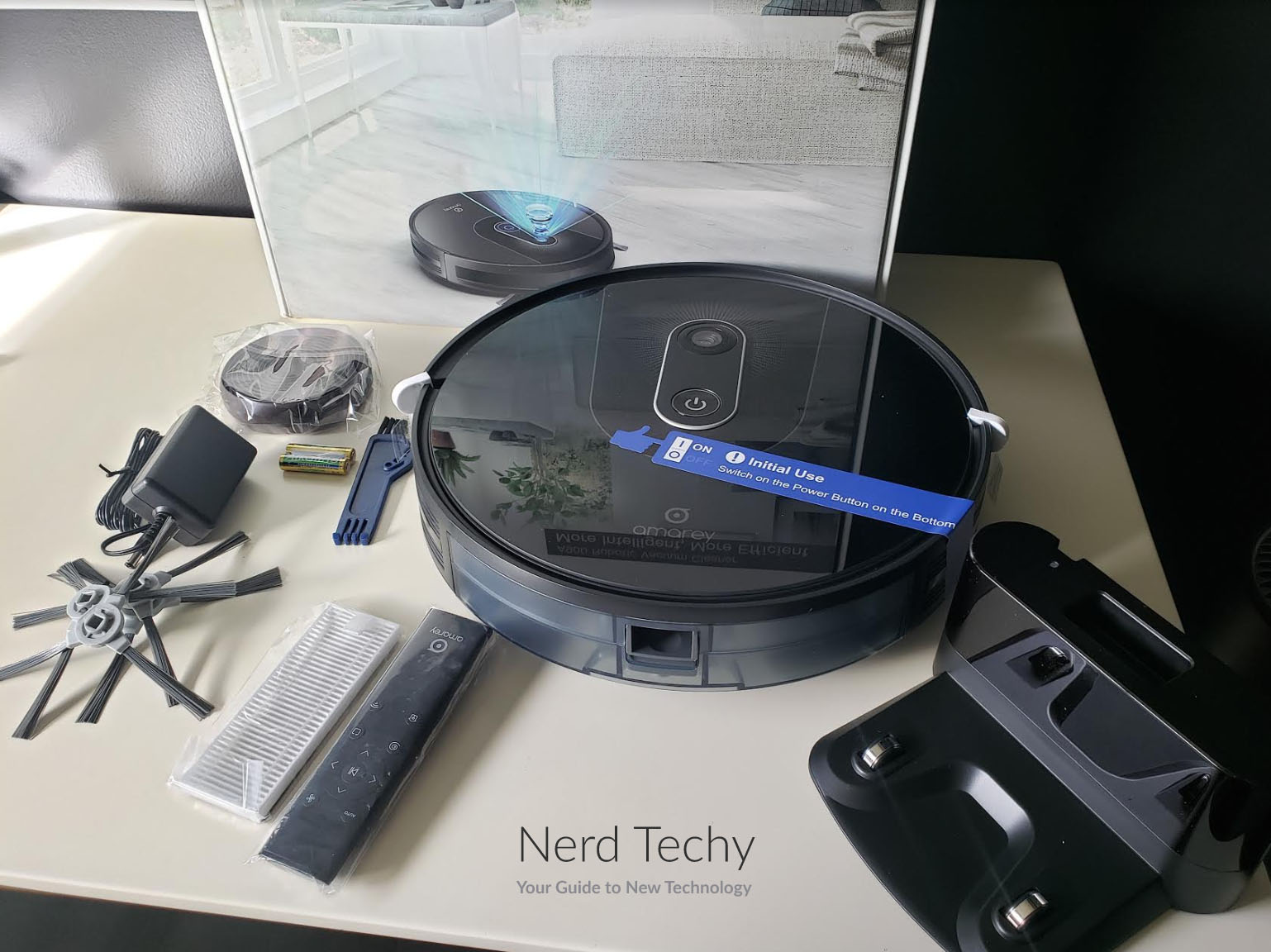 Overall Design
Like most robotic vacuums, the Amarey A900 is a pancake-shaped device. It measures 12.7 inches in diameter, and it's 2.9 inches tall. When the dust collection bin is empty, it weighs only 5.7 pounds, not counting the charging dock. The A900 is constructed from black ABS plastic, with a smooth front and a textured back edge. The texturing on the back is designed for an easy grip, which allows you to easily remove the dust bin. On top of the A900, you'll find a fisheye lens, which allows the vacuum to see its environment. We'll talk more about that in a bit. You'll also find a blue soft touch power button, and a WPS connection button for getting your A900 online. We'll also touch on the online features later.
Inside the box, there's also a charging case, as well as a rubberized magnetic barrier strip. The barrier strip is not strictly necessary. You can set a designated cleaning area via the app. However, it's useful if you're moving your vacuum from place to place. For instance, positioning vacuum in the living room and keeping it out of the kitchen. The charging base is relatively compact. It sits snugly against your wall, and you don't need to worry about kicking it by mistake. There's an LED on top of the charger, and another in the A900's power button. These LEDs will illuminate when the battery is charging, and change color when it's fully charged.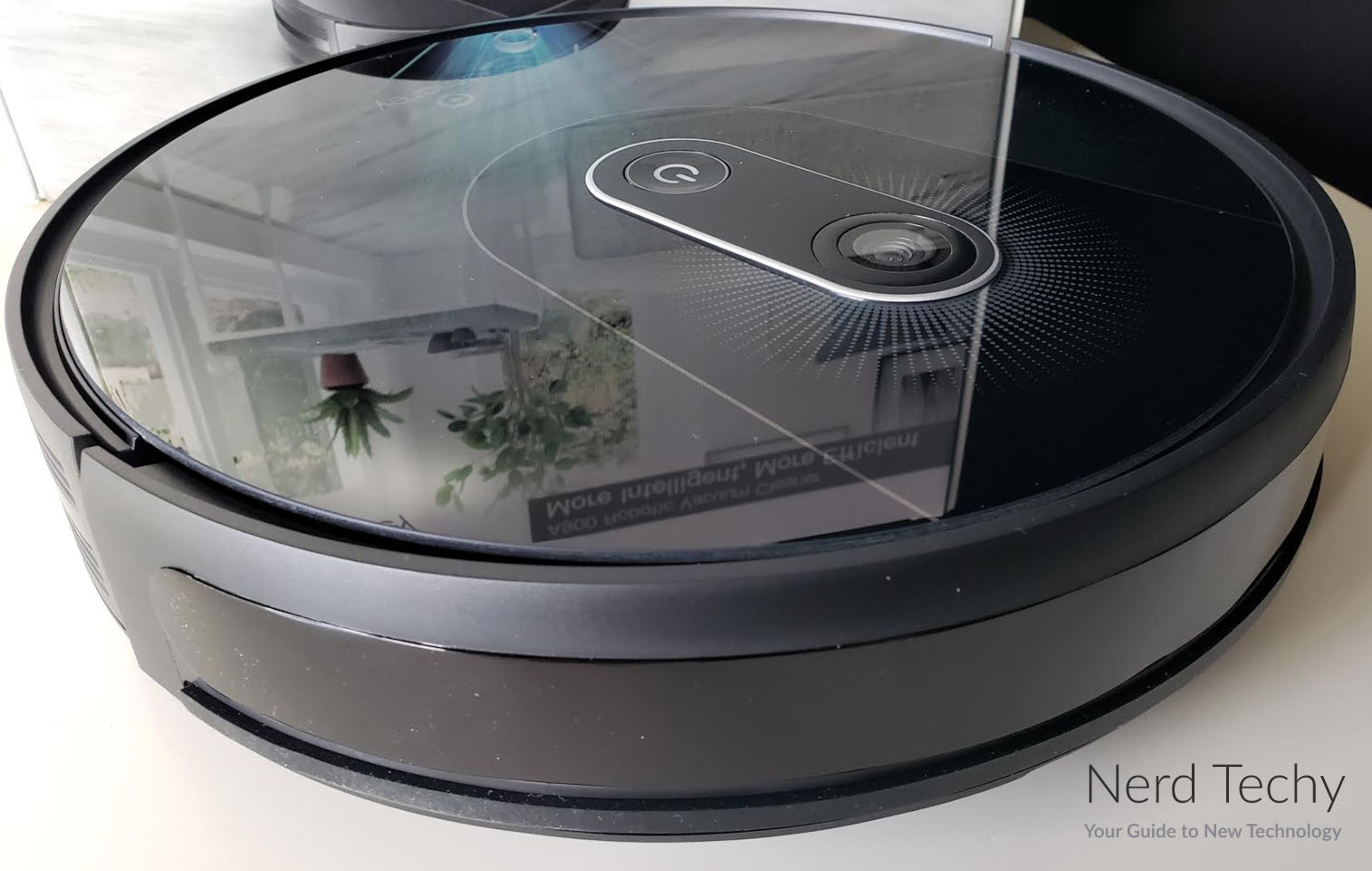 Two wide brushes protrude from underneath the vacuum. They sweep debris under the A900, collecting it where it can easily be sucked into the bin. As a result, it actually cleans an area wider than its actual width. This way, as it runs back and forth across your floor, there's plenty of overlap.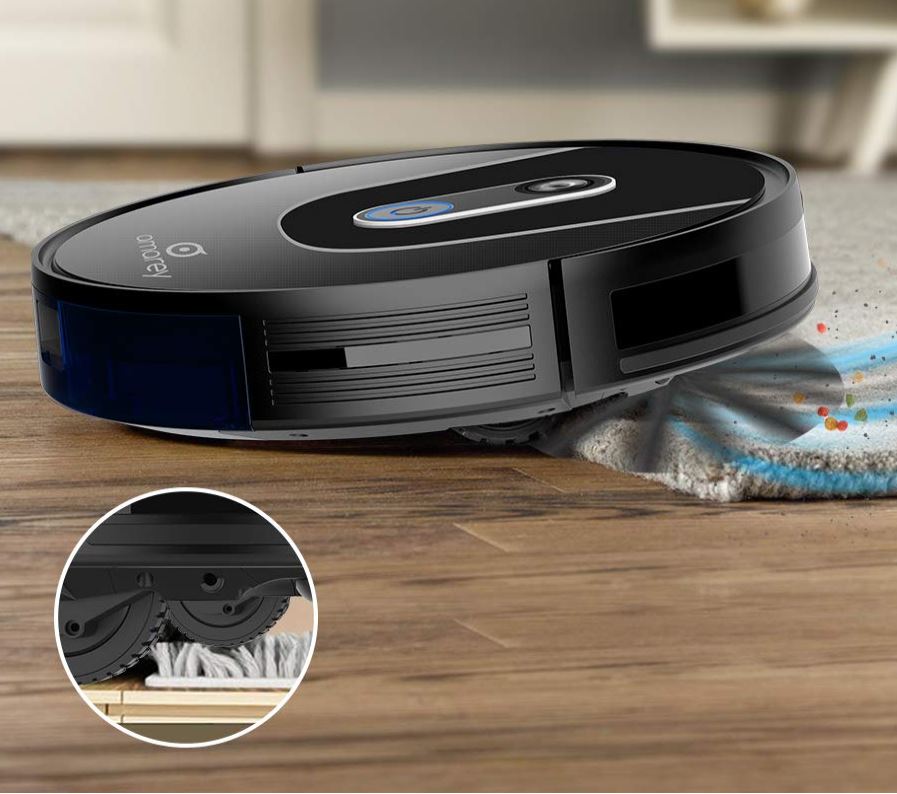 Vacuum Performance
All of this is well and good, and the design should be familiar to anyone who's shopped for robotic vacuums. But what about the actual performance?
The A900 provides 1,400Pa of suction, which is just about average for a vertical vacuum. This is sufficient suction for collecting everyday dirt and debris like road salt and cat litter. It's also sufficient for cleaning your carpet. Because of this, you don't need to worry about deep-seated dirt being stuck in your carpet. The brushes themselves are also gentle, which allows them to run across a hardwood floor without scratching.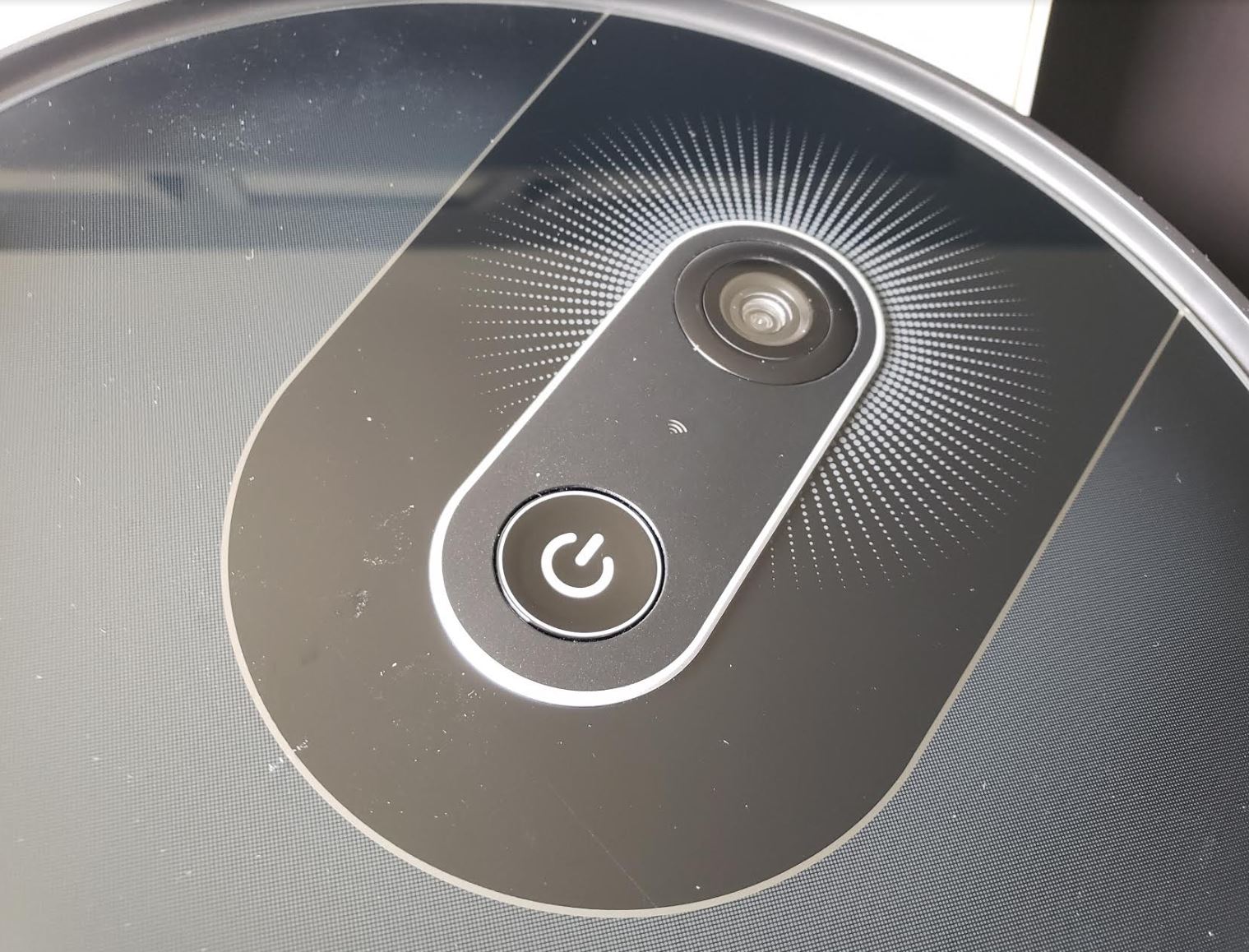 One thing we appreciated was the large, 20-ounce dust collection bin. Many robotic vacuums have a small collection bin, which limits their utility. After all, it doesn't matter how powerful your vacuum is if the collection bin fills up in 5 minutes. This large capacity is enough to clean your entire home. That said, you might need to change it immediately if you're cleaning a spill.
Inside of the vacuum, there's a triple filter system that's designed to capture small particles. The three-stage filter consists of an outer washable pre-filter, a standard sponge, and an accordion-style filter. These filters will capture particles as small as 10 microns, which includes all dust, as well as some pollen. Keep in mind, though, that this is not a HEPA-rated filter. You're not getting the 0.3-micron performance that HEPA offers. As a result, mold spores and airborne bacteria are going to pass right through. Then again, this isn't an air filter; it's a vacuum. Any filter that's better than the bare minimum is much appreciated. On the other hand, the filter will need to be replaced from time to time.
The A900 is also designed specifically to handle human and animal hair. This is because of the flat, wide brushes. While traditional, barrel-style brushes are prone to tangling, the A900's brushes are more or less immune. Invariably, you'll eventually need to clean them, but this is easier than cleaning a bound-up barrel brush.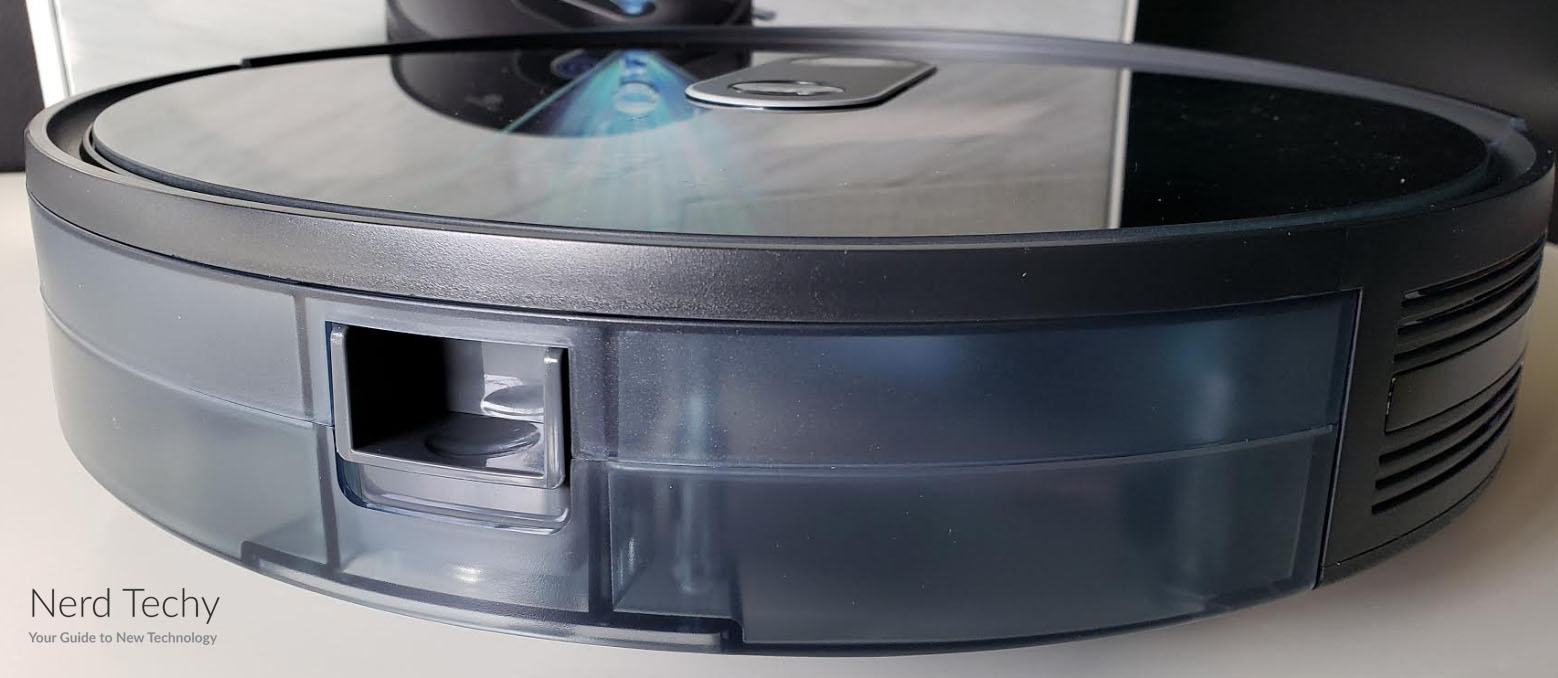 There are 4 different cleaning modes. You can cycle through them by tapping the power button or using the app. The default mode is automatic. In this mode, the vacuum will clean the entire floor. It does have anti-collision and anti-drop features. These keep it from slamming into walls or falling down the stairs. The A900 achieves this with the 360-degree sensor on the top, as well as an internal drop sensor. It will operate effectively on any floor surface, and will automatically adjust suction power when changing surfaces. For example, it will power up when transitioning to carpet, and power down when transitioning back to wood or tile.
In addition to the primary mode, there are also spot, max vacuuming, and edge cleaning modes. In spot cleaning mode, the A900 will remain in a small area. This is ideal for cleaning spills. In max vacuuming mode, the A900 will run continuously at maximum power. This is a good choice if you've just had a lot of guests, or if a pet tracked dirt through the house. In edge cleaning mode, the A900 will simply run around the circumference of your floor. This shouldn't often be necessary, since the vacuum already does a good job of covering the entire floor. However, it's a good way to clean areas that don't get a lot of attention from your upright vac.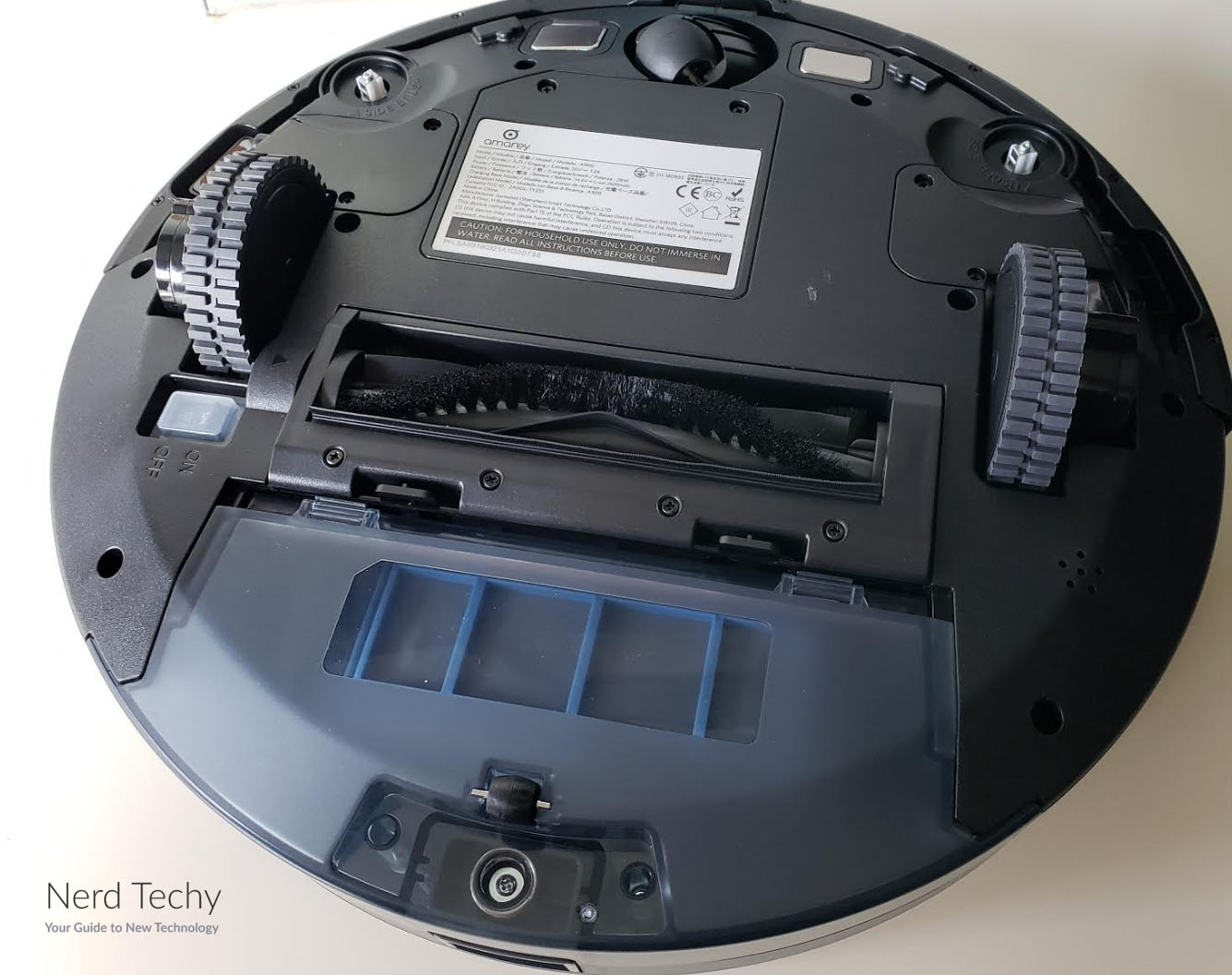 Setup and Everyday Use
When you first set up your A900, leave it on the charger for an hour so it can fully charge. At that point, you're ready to go. The first time it runs, it will look like a typical dumb robot vacuum, running in a random pattern. Don't get discouraged. As it operates, the A900 is building a digital map of your house. Once it's mapped out the entire floor, it will become significantly more efficient. Keep in mind, though, that taking your vacuum to a new floor will make it necessary to re-map the new space. It's just fine to move the A900 from one floor to the other. But it's more efficient if it's used on a single floor.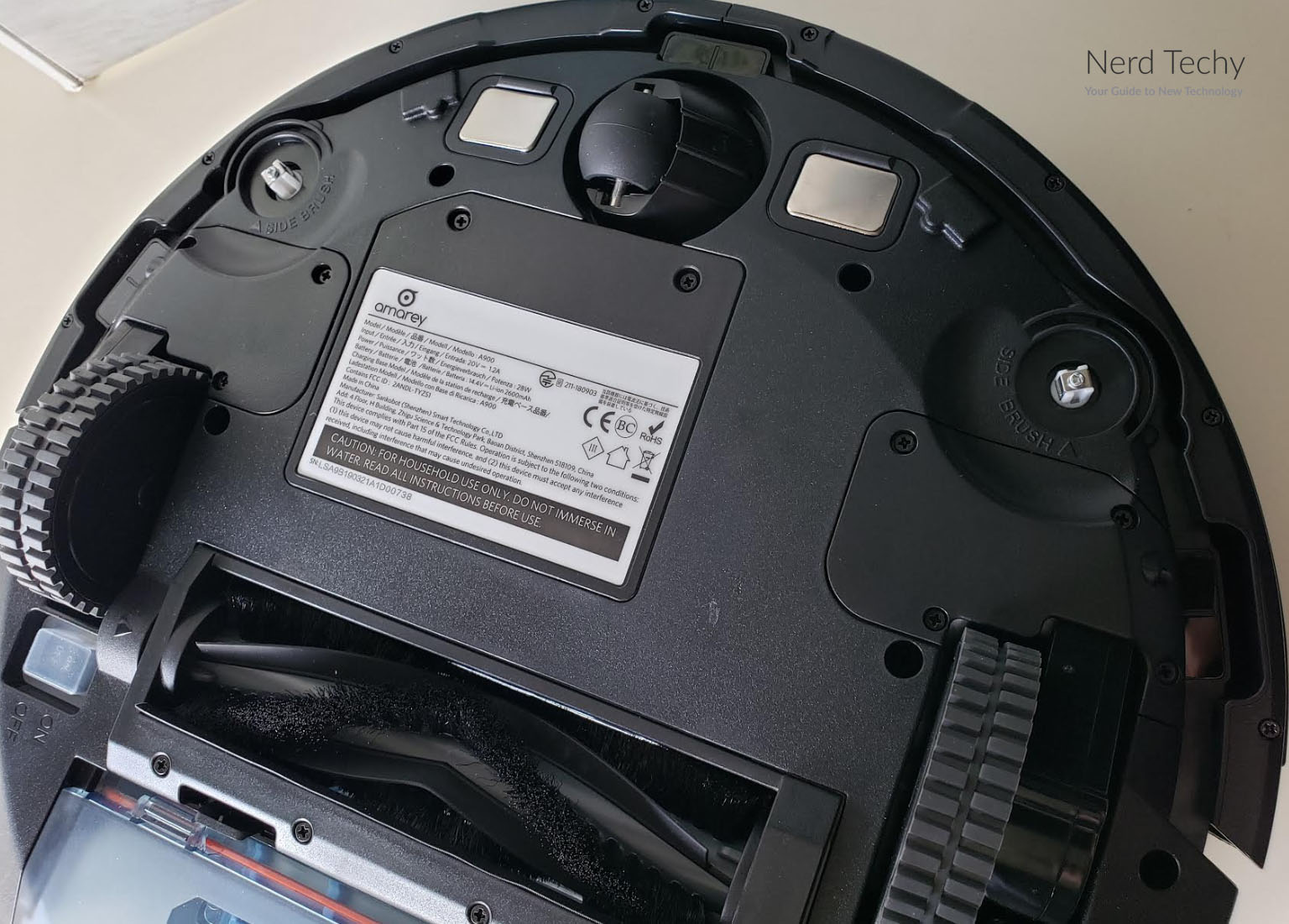 When fully powered, the A900 can operate for up to 2 hours. This is sufficient for cleaning 1,600 square feet of space. As a result, it can clean almost any floor in a single operation. The only exception would be a large, California ranch house, which might have a significantly larger floor plan.
As we mentioned, the A900 comes with a companion smartphone app. The app allows you to take advantage of a variety of extra features. For example, you can schedule cleaning for different days and times. You can also get smartphone alerts if your vacuum gets stuck, and change your schedule as needed. Even better, you can access the A900's digital map of your floor. Through this interface, you can create artificial barriers, limiting your vacuum to a particular room. You can even schedule the vacuum to clean different rooms on different days or at different times. The A900 also supports voice controls from Alexa or Google Assistant.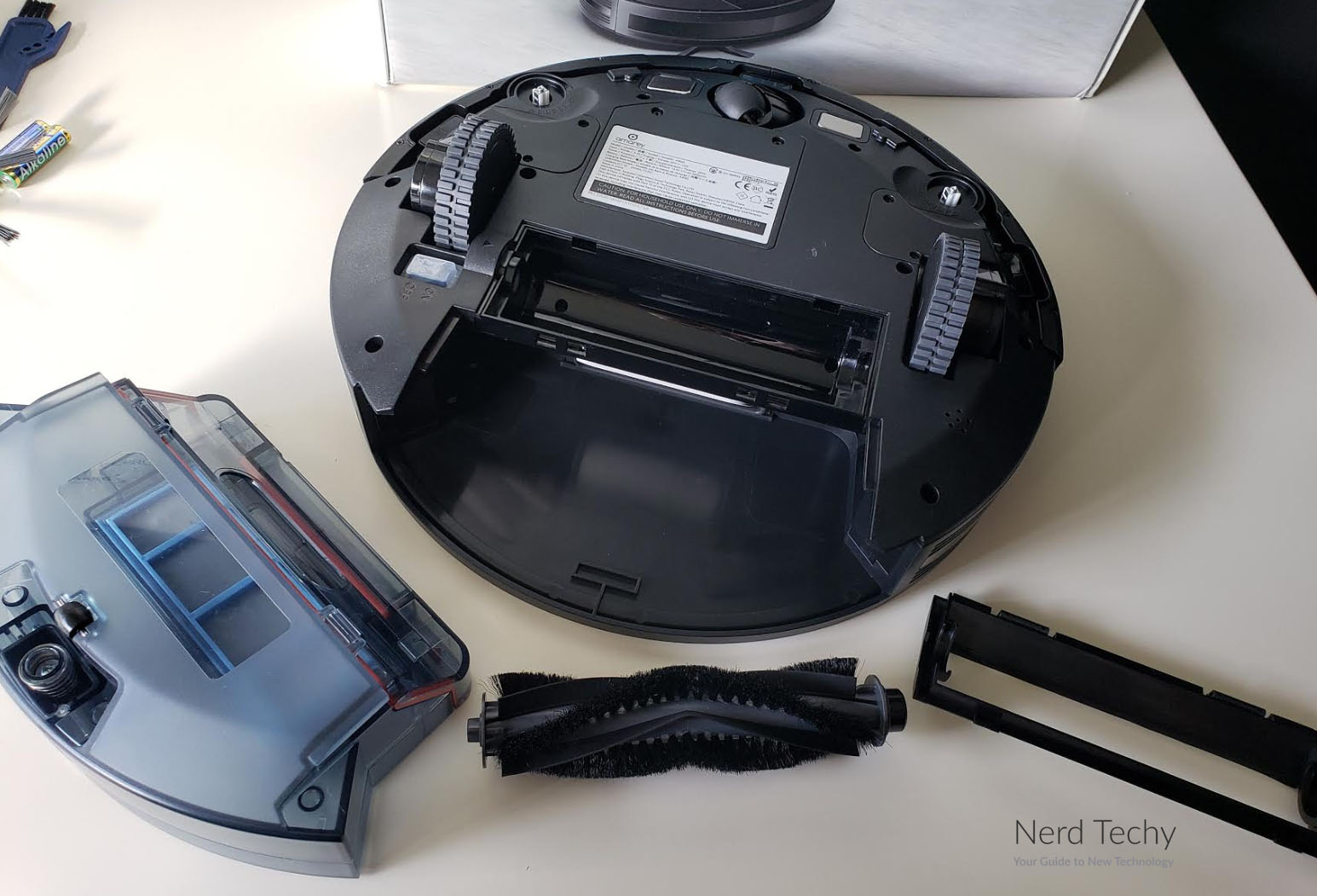 If you like the A900, but you want even more features, take a look at our Amarey A980 review. The A980 is Amarey's latest and greatest design, and it has a lot to offer.
Final Verdict
In terms of suction power, the Amarey A900 is fairly pedestrian. This isn't to say that it's bad. It's just average. That said, some of the extra features are worth giving it a second look. For instance, the filter system is a cut above your average robotic vacuum. It's not HEPA-grade, but it's good enough for removing most airborne contaminants. The companion app is also very powerful. Not many robotic vacuums are smart enough to build, and save, a digital map, much less create digital barriers. This feature impressed us most of all.