Just a few years ago, wireless earbuds were the technological equivalent of a knock-knock joke. Nobody used them unless they were being intentionally ironic. Sound quality was terrible, and there was no stereo. But with the advent of true wireless stereo, wireless earbuds have become a perfectly viable device.
With this new, improved technology has come an influx of earbuds from a variety of manufacturers. But how do you know which ones are worthwhile and which ones are, frankly, garbage? The best way is to read some reviews before you make your purchase. This doesn't always guarantee that you'll be satisfied, but it gives you a much better chance of getting things right.
To this end, we're about to review a pair of true wireless earbuds: the Red2Fire and the Jeabo GT1. Both of these come from newer manufacturers, but they're both generating a lot of buzz online. We decided to put them to the test, and see how they compare. We'll tell you what's good, what's not, and what you can expect from both models. With that in mind, let's get started!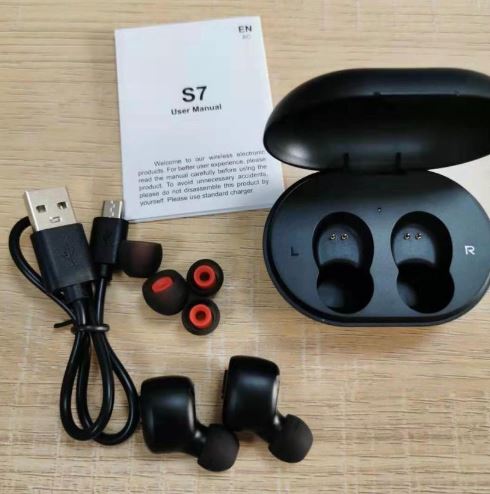 Red2Fire Stereo Bluetooth Earbuds
The Red2Fire Stereo Bluetooth Earbuds are compact, designed to sit inside your ear canal. They're barely visible when you're wearing them, and nothing protrudes from your ear. As a result, they're pretty comfortable to wear. To improve your comfort, they ship with 3 different sets of silicone ear tips, so you can customize your fit. If you find that they're not comfortable out of the box, try switching tips. Ideally, they should form a tight seal, without applying too much pressure or causing any discomfort. The overall weight of each earbud is 4.4 grams. That translates to 1.55 ounces, which is literally lighter than a feather.
The earbuds are constructed from black ABS plastic, with a flat finish that doesn't attract attention. On the back of each earbud, you'll find a small LED light, which illuminates when the buds are charging. You'll also find a single, oval-shaped button. The buttons click when you press them, which provides plenty of tactile feedback. That said, this may be uncomfortable if you have sensitive ear canals. The buttons can be used to answer calls, end them, play or pause music, skip tracks, and adjust the volume.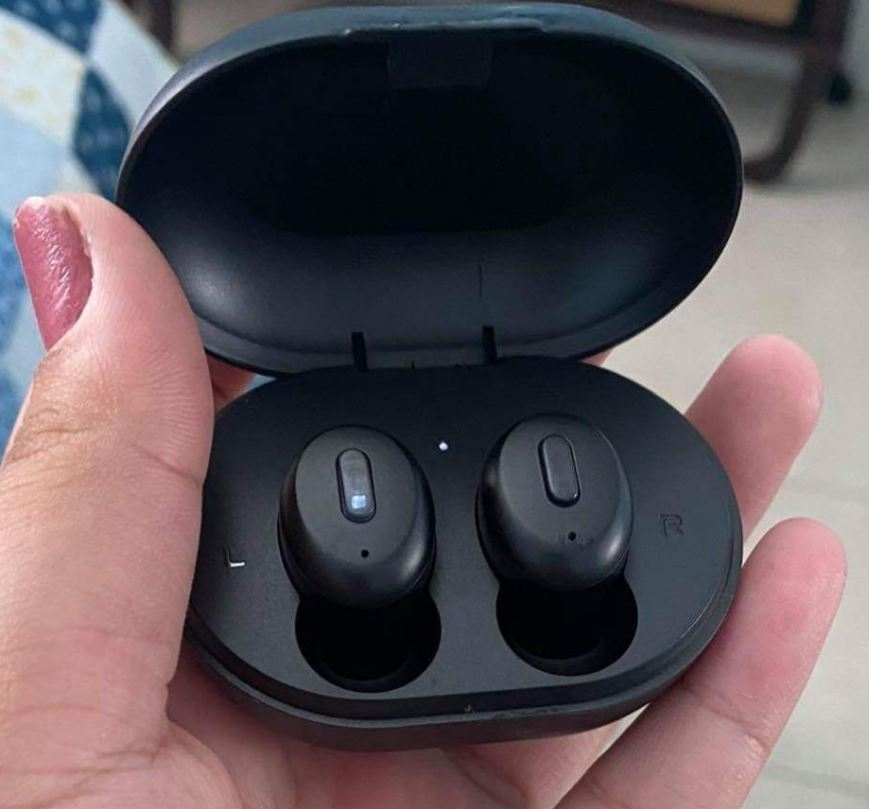 Like most wireless earbuds, the Red2Fire buds come with a charging case. The case is a glossy plastic, and measures 2.4 inches wide, 1.8 inches deep, and 1.3 inches high. At 1.6 ounces, it's light enough to stick in your pocket without any problems. It has a clamshell-style design, with a spring-loaded lid. Inside, a single LED illuminates when it's plugged into a power source. The Micro USB charging port is discreetly located in the back where it's not easily visible.
Neither the Red2Fire earbuds nor the case have any water resistance rating. This is unfortunate, since they're clearly sweat-proof at a bare minimum. However, without any official rating, we can't actually say whether you can wear them in the rain or shower.
These earbuds connect via Bluetooth 5.0, which is the latest version of the protocol. It allows for instantaneous pairing, as well as a secure, stable connection. While most Bluetooth 5.0 earbuds are limited to a range of 33 feet, the Red2Fire buds have an enhanced antenna. It allows for a connection from 50 feet away, assuming there are no obstructions.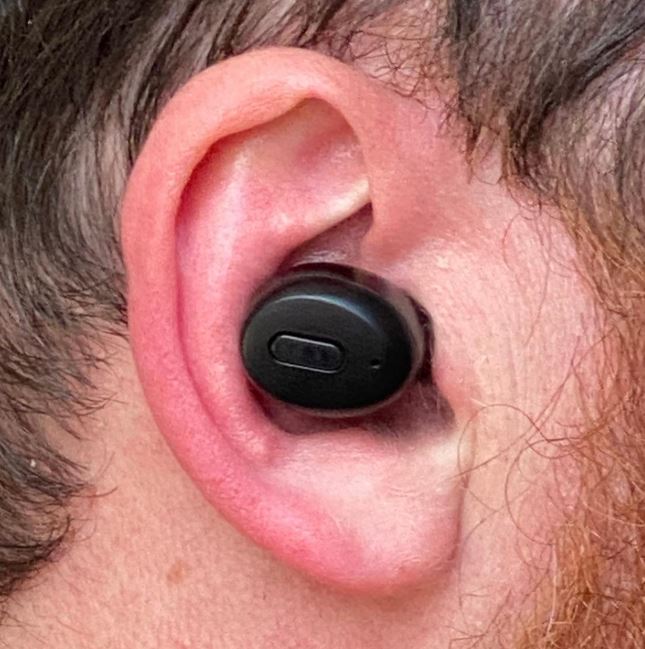 Battery & Sound Quality
The Red2Fire's batteries allow for 6 hours of play on a single charge. This is enough for a full day in and of itself. However, the case's 450mAh battery can recharge the earbuds 4 additional times. This allows for a total play time of 30 hours before you have to plug back into a power outlet. You also have the option to quick charge your earbuds. With 15 minutes in the case, they'll charge enough to operate for 2 hours. As with all earbud battery ratings, these numbers are based on manufacturer testing at half volume. In practice, at higher volumes, you can expect about 2/3 of the rated performance. Your mileage may vary.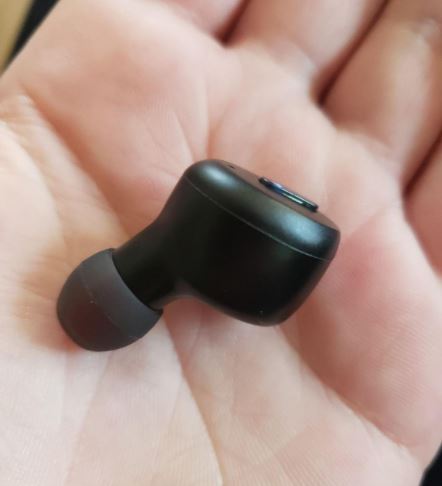 The Red2Fire earbuds can operate either in stereo mode or in mono mode. Once you've paired the earbuds with your device, they will automatically re-pair when they're removed from the case. If you want to use a single earbud, simply leave the other one in the case, and you're ready to go. Keep in mind, though, that you won't have access to the full range of controls.
Red2Fire has used Horn loudspeakers inside of their earbuds, and the quality is easy to hear. The bass is particularly powerful. It's not as punchy as you'd expect from a set of studio headphones, but it's impressive for a pair of earbuds. The mids are clear, allowing for plenty of vocal presence and clarity. And the highs shimmer, for excellent strings, cymbals, and synths. The Red2Fire earbuds also offer active noise cancelling, a real treat. As a result, they're a solid choice for use in crowded environments.
If you want similar bass quality and also want water resistance, consider the Axloie Goin' earbuds. They're IPX7-rated for water resistance, so you can take them with you in the shower, or even swimming.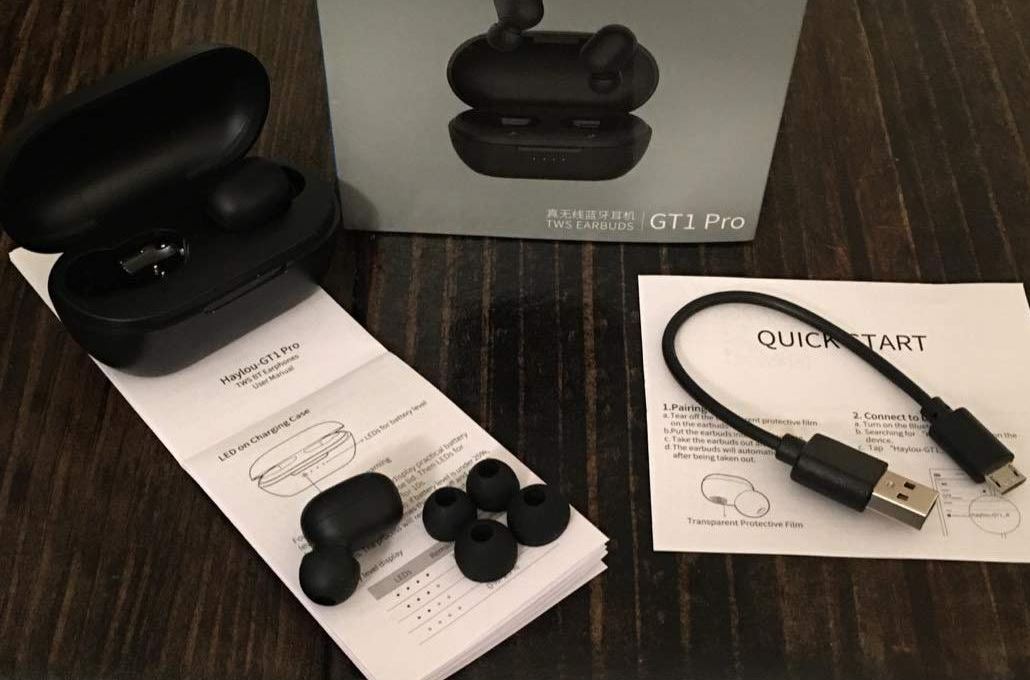 Jeabo GT1
The Jeabo GT1 earbuds are superficially similar to the Red2Fire. They're compact and lightweight, designed to sit directly in your ear canal and not protrude. However, there are several important differences that are worth pointing out. To begin with, the buttons are soft-touch, rather than tactile. This provides less feedback, so you'll have to pay attention to audible clues instead of your sense of touch. On the other hand, it makes them comfortable for sensitive ears. Similar to the Red2Fire's buttons, they provide several functions. Not only can you answer and end calls, but you can switch tracks and play or pause your music. You can also activate your phone's voice assistant, a feature the Red2Fire lacks.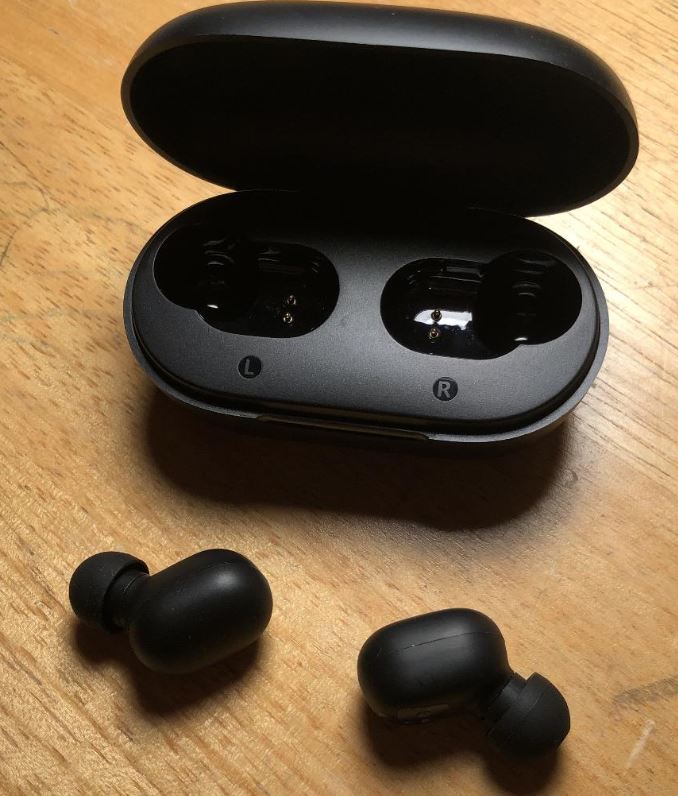 The GT1 charging case is fairly beefy, measuring 3.9 x 3.1 x 1.8 inches. However, it's significantly more sturdy than the Red2Fire's case. Along with the earbuds, it's IPX5-rated for water resistance, so you can use it in the rain or during workouts. The total weight of the kit is 3.2 ounces, so it's still relatively lightweight. It also includes 2 sets of extra ear tips to allow for versatility and comfort. The charging case lid has a magnetic closure, which prevents it from popping open easily when you want it closed. On the front of the charging case, there's a row of 4 LED lights. These indicate the remaining battery charge, which we'll discuss more in a minute.
GT1 earbuds connect to your device via Bluetooth 5.0. This most recent Bluetooth protocol offers exceptional stability and clarity. However, the range is limited to 33 feet. That's enough to walk around the room, but not enough for long-range stability.
One area where the GT1 falls short is portability. Simply put, the case is too clunky to fit in your pocket. For a more comfortable case, take a gander at the Vislla S7 earbuds. They're IPX5-rated for water resistance, and come in a soft charging case with a zipper closure.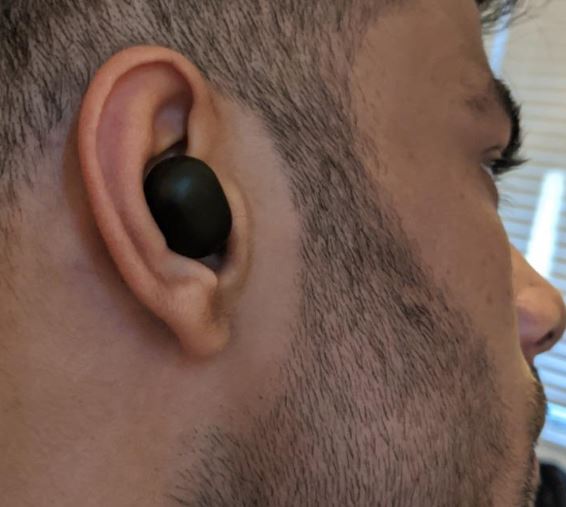 Battery & Sound Quality
The GT1 earbuds offer only 4 hours of play time on a single charge. This is sufficient for most people's purposes. However, it falls short of the market standard, and might leave you feeling shortchanged. That said, the charging case is fairly powerful. It offers an impressive 26 hours of extra battery life, or 5 ½ full recharge cycles. At the end of the day, the battery life is good enough if you don't mind keeping the case around. If you do mind, you'll probably be disappointed. There's a Micro USB cable included in the kit for recharging. It doesn't support quick charges, so you're looking at about 2 hours to fully recharge the charging case.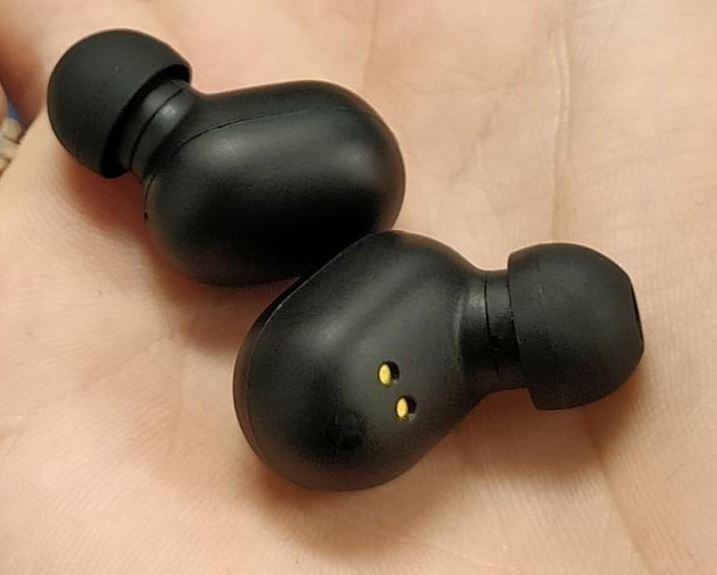 The GT1's main attraction is the sound quality, which relies on a pair of 7.2mm polymer resin diaphragms. In addition, the speakers utilize AAC high-definition audio, as well as DSP digital noise reduction. This allows for exceptionally clarity across the full spectrum. The highs are clean and clear, with plenty of shimmer. The mids are also clear, so you won't have any issues with vocal-heavy music or audiobooks. The bass is fully present, although it's not terribly punchy. This is a byproduct of the relatively-small diaphragms, which just can't move much air.
Both earbuds have built-in microphones for hands-free calling. While they don't offer noise reduction, the earbuds will switch from one mic to the other as needed for clarity. This can make a big difference when you're making a phone call in a crowded environment. Alternatively, you can simply use a single earbud if you want to maintain situational awareness.
Final Verdict
So, which one of these earbuds is the best? In short, the Red2Fire earbuds provide better quality for music, while the GT1 offers better hands-free calling. Which pair is best for you is going to depend on your needs. However, there are a few other differences that might be significant.
To begin with, the buttons on the Red2Fire are tactile, which provides feedback, but might be uncomfortable. The GT1's buttons, meanwhile, are soft touch, so they're more comfortable but provide no tactile feedback whatsoever. This is more or less a matter of personal preference. If you have sensitive ears, buy the Jeabo GT1. If you're not concerned about tactile buttons, buy the Red2Fire.
There's also a significant difference when it comes to battery life. The difference between 6 and 4 hours might not seem like much, but it's a full 50 percent. Furthermore, the GT1's 4-hour rating is provided by the manufacturer, so 3 hours is more realistic. As a result, you don't want to use the GT1 if you spend a lot of time on the road. This is particularly disappointing, since the GT1 has such a big, beefy charging case. The Red2Fire's case, on the other hand, is more easily portable. Overall, the Red2Fire comes out on top, unless you absolutely need soft touch buttons.