Back before the invention of VHS tapes, a projector was the only way to watch a video in your home. These old-school projectors required reel-to-reel tape, and only hardcore hobbyists used them. With the advent of VHS, and later DVD and Blu-Ray, home projectors nearly disappeared. Outside of an office environment, you'd hardly see them. But a funny thing has been happening over the past few years. Advances in manufacturing have made projectors easier and cheaper to produce, without sacrificing quality. As a result, there's been a resurgence in the home video projector market.
So, why might you want a home projector? There are a few reasons. First, you can move them easily from room to room. If you want to enjoy the big game in a bigger room without moving your TV, a projector makes it simple. And speaking of "big", you can get a much bigger screen at a significantly lower price. A 200-inch flat screen TV can cost as much as a cheap used car. By comparison, a 200-inch projector, even a top-tier model, will cost less than a mid-sized TV.
Today, we'll be comparing two popular models: the Azeus RD-822, and the Apeman 3800L. These are both budget-priced projectors, designed primarily for home entertainment. We'll talk about how they're built, how they connect, and what kind of performance you can expect. We'll also talk about the extras, and point out any issues we've found. Let's get going!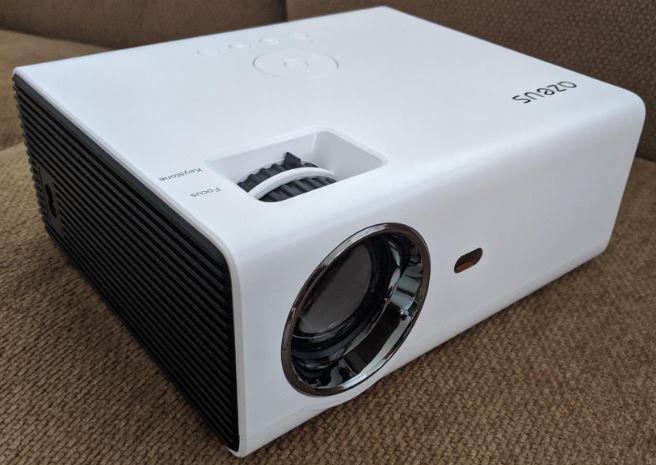 Azeus RD-822
The Azeus RD-822 is a relatively compact projector that measures 7.58 inches wide, 5.9 inches deep, and 3.43 inches tall. It's designed to be easily portable, tipping the scales at only 2.36 pounds. This makes it very easy to transport. Throw it in your backpack and take it to your friend's house, or even take it on vacation. You've got plenty of options.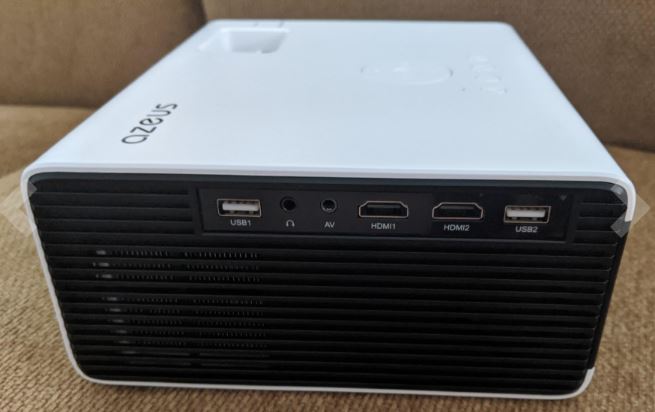 The case is constructed from ABS plastic, and has a snazzy black on white design. The front and top are a smooth white, with a black Azeus logo on the top. The sides are a ribbed black, with venting on both sides. This allows for plenty of airflow, which ensures that the RD-822 will run relatively cool, even during long viewing sessions. The back panel is flat black, interrupted only by a VGA input in the top left corner. The other inputs are located on the left side panel. These include HDMI inputs, 2 USB ports, and a 3.5mm AV input. There's also a 3.5mm headphone jack, so you can easily listen to your audio without disturbing your family. An HDMI cable and AV cord are included in the kit, so you'll be ready to go right out of the box.
The bottom of the case has small rubber nubs to keep it from sliding. However, there are no adjustable feet. As a result, if you want to project at an angle, you'll need to improvise. Prop the front up with a book or something similar, and you'll be just fine. The display can be anywhere from 40 to 200 inches in size, depending on the distance from your screen. It's designed to project from between 1 and 5 meters, or about 3 and 15 feet.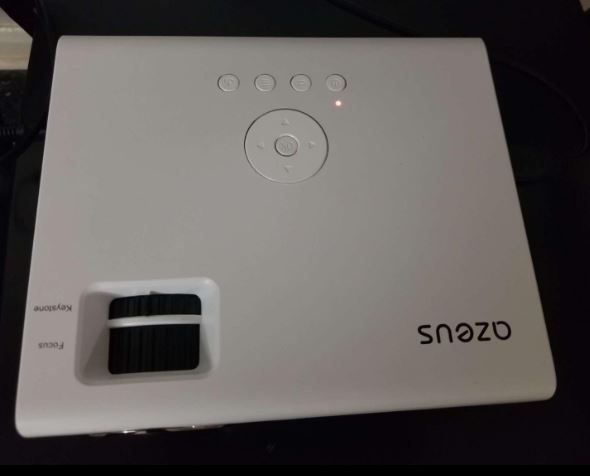 The projector lamp is enclosed in an attractive silver housing, on the left edge of the front panel. There's a pair of wheels on top, which can be used to adjust the focus and the keystone correction. On top, you'll find a full set of controls, including power, menu navigation, and source selection. These buttons have a firm, clicky feel when you touch them, and are white to match the RD-822's case. The projector also includes a small black remote, which offers all the same functions, as well as volume control.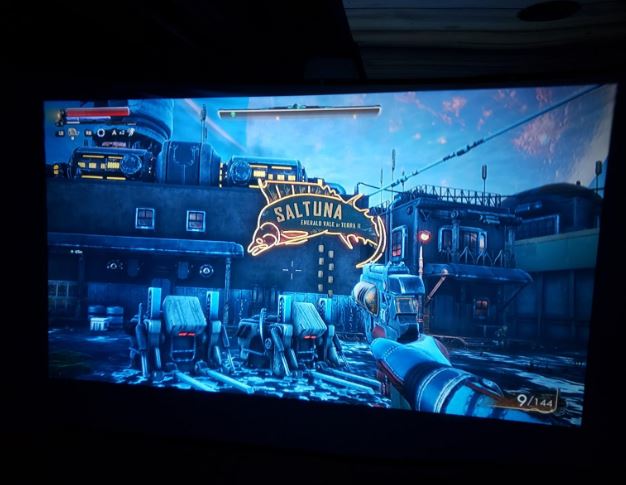 Video Quality & Extras
The RD-822 is fairly bright, with a 4,500-lumen bulb. This allows for clear viewing under the vast majority of lighting conditions. The only time you're going to have trouble is if you're dealing with bright, fluorescent lights. As a result, the RD-822 is well-suited for most homes, but a poor choice for an office conference room. The native resolution is 720p, which is fairly standard for a budget-priced projector. That said, it still supports 1080p inputs. Just keep in mind that your 1080p video will ultimately get downscaled to 720p.
The contrast ratio is 2000:1, which means that the brightest colors will be 2,000 times brighter than the darkest colors. This sits right in the sweet spot of contrast ratio, which should ideally be between 1000:1 and 3000:1. You'll get plenty of distinction between dark colors in particular, which is good to see on an inexpensive unit. The lamp is rated for 50,000 hours, or about 25,000 Hollywood movies. Chances are good that you'll never need to replace it. And if something should happen to go wrong, Azeus has you covered. The RD-822 comes with a 3-year manufacturer's warranty for a replacement or a full refund.
The built-in speakers are 5 watts each, which isn't terribly powerful. It's good enough for watching a movie by yourself in a quiet room. For any other purpose, you're going to want some external speakers or a pair of headphones. The RD-822 speakers don't support Dolby sound. For Netflix and some DVD players, you'll need to adjust your audio settings to standard stereo.
If you need a brighter projector, there are plenty of options on the market. For example, the VANKYO Performance V630 is a solid choice. Not only is it exceptionally bright, but it's also capable of true 1080p projection. However, the bright bulb requires a powerful cooling fan, so it's fairly loud.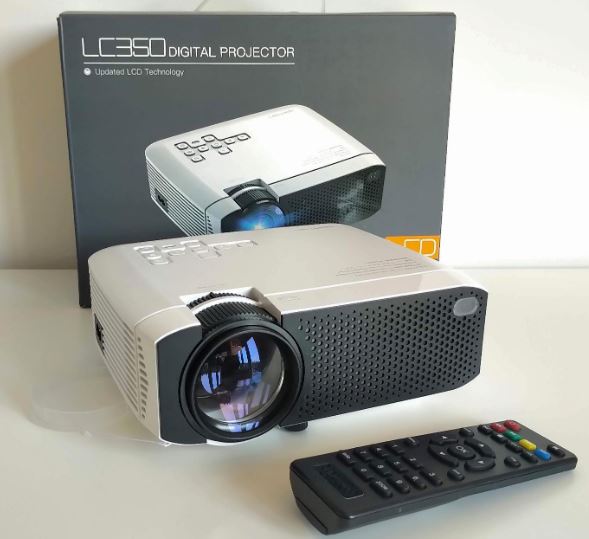 Apeman 3800L
The Apeman 3800L is even more compact than the RD-822. It's 7.7 inches wide, 6.5 inches deep, and a slim 2.3 inches in height. It's also lighter, weighing in at only 2.16 pounds. Carry it wherever you like. You'll barely even notice it in your laptop bag or backpack. You also aren't likely to notice it while it's operating. A pair of dual fans run very quietly, while also keeping the bulb and housing cool enough to touch.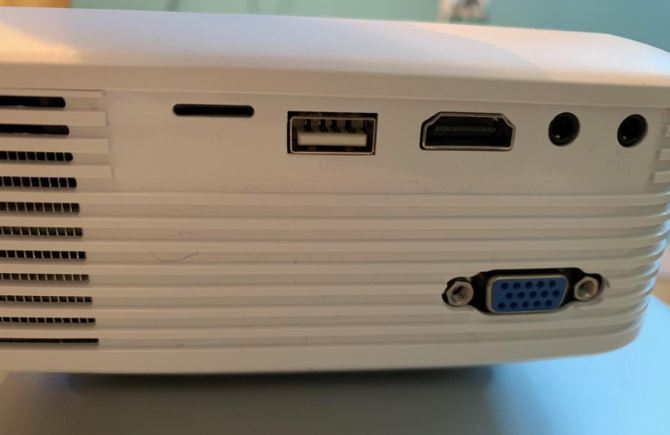 The 3800L's case is constructed from white ABS plastic. Both the sides feature ribbed vents, and the power input is located on the right hand side. On the left hand side, you'll find all of the video inputs. The 3800L sports HDMI, VGA, USB, RCA, and AV inputs. It also has a small Micro SD slot, so you can even play a movie directly from the projector. HDMI and RCA cables are included in the kit, allowing you to immediately play from just about any video source. The front of the projector is made of vented black plastic, including the lens housing.
On top of the case, you'll find a full suite of controls. There's a power button, menu buttons, volume buttons, and video controls, among others. These are large white buttons, and they provide plenty of tactile feedback. Alternatively, you can simply use the included remote. There are also adjustment dials for changing the focus and keystone correction.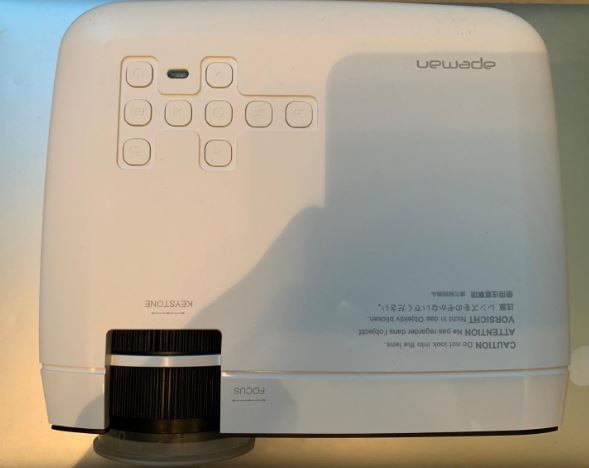 On the bottom of the 3800L, there's an adjustable plastic foot, which can angle the projector as desired. This makes it easy to use, even from a floor or a low table. You can also mount the 3800L on your ceiling, although you'll need to buy a 4-point projector mount. You'll also need to invert the screen, since the projector hangs upside-down. The display size can be anywhere from 50 to 120 inches in diameter, depending on distance. You can position the projector anywhere from 3 to 12 feet from the screen and still get perfect image clarity.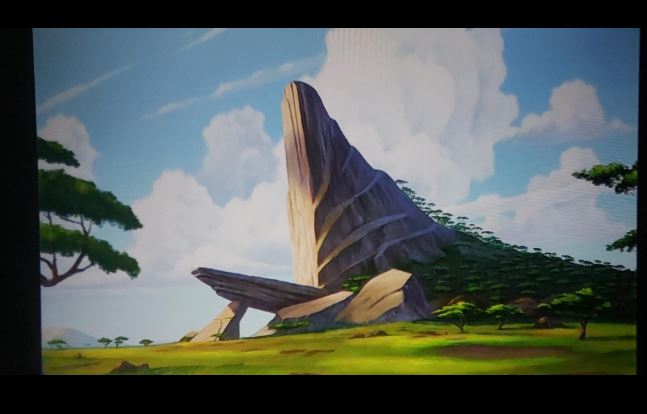 Video Quality & Extras
The 3800L's bulb shines at a brightness of 3800 lumens, which is where the projector gets its name. This is not quite as bright as the RD-822. However, it's good enough for most people's homes, unless you have bright fluorescent lighting. It also provides a respectable 2000:1 contrast ratio. You won't have any problems distinguishing colors in dark scenes, or even playing dark video games like Dark Souls 3. In all, the lamp is rated for 45,000 hours of use. This is about 10 percent less than the RD-822's bulb, but it's still a very long time.
The 3800L has a 480p native resolution. This means that the best resolution you're going to get is 480p. It will still support inputs at up to 1080p, but that video will ultimately get downscaled to 480p. This low resolution is fairly disappointing, but then again, we're talking about a budget-priced projector not a professional-grade unit. Moreover, the 3800L comes with a 5-year manufacturer's warranty, so you're protected from any failures.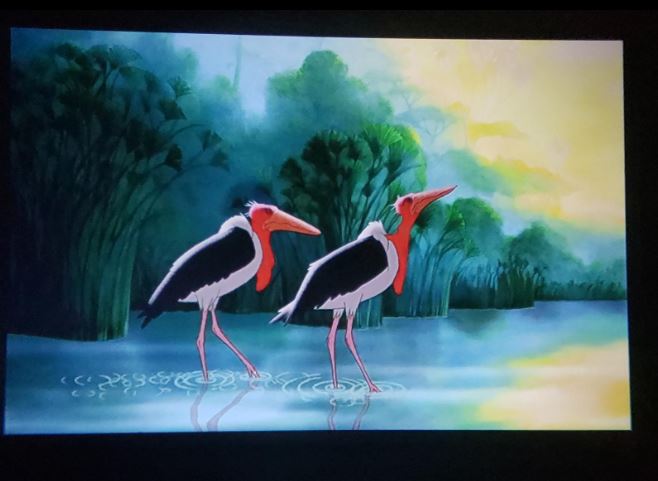 The built-in stereo speakers are located on the back of the 3800L. They're relatively low wattage, but the sound quality is quite good at low volumes. However, they don't support Dolby sound. If you're not getting any audio, make sure your source is outputting standard stereo, not Dolby.
One thing we didn't see from either of these projectors is a wireless option. That's understandable, given the price point. If you need a wireless projector, check out our review of the BenQ EH600. Not only is it wireless, but it's designed for business, and it runs on the Android operating system.
Final Verdict
When comparing these two projectors, it's pretty clear that the Azeus RD-822 offers better performance. The bulb is brighter, and it has a longer rating, although even the 3800L's 45,000-hour rating is pretty good. That said, there's no replacement for high resolution. The RD-822 offers 720p, which isn't terribly impressive, but it's a cut above the 3800L's 480p performance. If you're not terribly concerned about resolution, you can still use an HD input, since both projectors offer downscaling.
On the other hand, the Apeman 3800L offers more options for installation and setup. You can mount it on your ceiling, to begin with. You can also adjust the angle, allowing for much easier placement. In addition, the 3800L is also lighter and slimmer, making it easier to transport. All in all, the RD-822 is our choice for image quality, while the 3800L is better constructed.