Imagine that you are a professional musician about to release a new album; you've slaved for months over soundboards and equalizers, obsessing over levels and waves, re-recording, re-recording and re-recording some more. You've devoted hundreds of hours to perfecting and fine-tuning a unique sound, and dozens of more hours wrangling meetings with your label and your agent. It's finally the big day. You'll finally be able to share your artistic vision with the world… and then? Your album drops on Spotify and millions of people have access to your tunes. The only problem? The vast majority of them are listening with cruddy headphones.
Five-dollar budget bin earbuds just aren't going to cut it. While they are fine for shoving into the bottom of a backpack or purse in case of an emergency, poorly made headphones are barely worth the wire they are made out of. The truth is that if you have cruddy headphones, the music you are listening to is going to sound cruddy as a result. It doesn't matter what you listen to – cheap earbuds leave amazingly produced music sounding muddy, mushy and tinnier than a 1996 Kevin Costner movie about golf and featuring some sort of cup. They look cheap, they sound cheap and they feel cheap.
If you have never owned a high-quality pair of headphones, you don't know what you're missing. The difference isn't only in the sound; it's in the comfort, it's in the technology and it's in the build quality too. If you don't have a decent pair of cups, then you're just not hearing the music the way it was meant to be heard. And I'm not talking about Dr. Dre's Beats. Bass machines have their place, but high-fidelity sound is not bass's companion in those places. If you want muddy, head-pounding bass boxes, the Beats are a fine, albeit very overpriced choice. They just aren't a true premium pair of headphones.
When we think of Bang & Olufsen, our first thought is quality. Every pair of headphones we have ever reviewed of theirs just feels elegant, no matter where they fall on the price scale. They have such an attention to detail, and it shows in every pair that comes off their production line. This is why we were so excited to get our hands on the Bang & Olufsen Beoplay H9i wireless over-ear headphones. While the Beoplay isn't a completely new line, the H9is are a significant upgrade to the original H9s. The H9i's combine Active Noise Cancellation, Bluetooth connectivity, a new touch interface and the Bang & Olufsen sound we've come to know and love from previous models.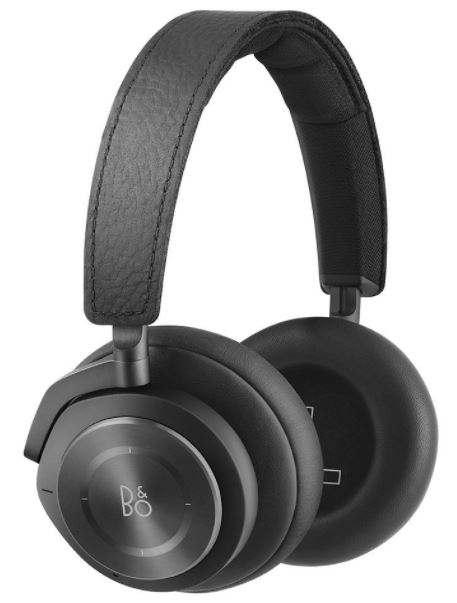 Build Quality
The first thing we noticed when we pulled the H9i's out of the box was their super elegant build quality. The headphones are composed of aluminum, leather and rubber, which makes them feel sturdy without losing their sexiness factor. They are available in two different colors: black and natural – we prefer the black. Despite the heavy-duty building materials, the H9i's are still light weight, topping in at 285 g, which is the equivalent of just over half a pound. In the box you'll find the headphones themselves, a 1.2 m audio cord with a standard 3.5 mm jack, a 1.25 m USB-A to USB-C cable, a flight adapter, carrying pouch and the quick start guide.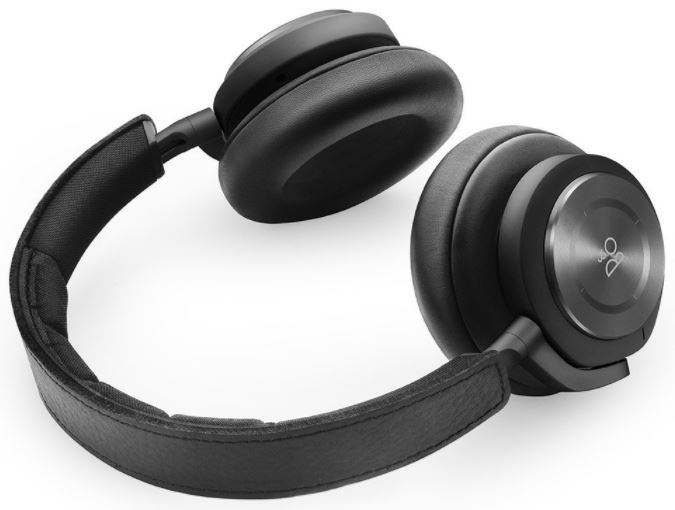 Comfort
Their premium build quality translated into a comfortable head feel; the leather felt smooth on our rugged hairless man-scalps. The ear cups are made using memory foam and lambskin, which made our ears extremely happy and our mouths extremely ready for some lambchops. We have the skin; now we need the meat. We experienced no discomfort during extended listening sessions, and at times we even forgot that we were wearing headphones; though, if we're going to be honest, we have terrible memories. The fact that we were not in discomfort is huge, since we have our headphones on pretty much all day.
Bluetooth
The pairing process is super easy and consistently smooth. The H9is feature Bluetooth 4.2, with AAC codec, meaning they are compatible with Bluetooth 1.1 through 4.2. Pairing was as simple as sliding the button into pairing mode. The Bluetooth connectivity was strong and clear with a super impressive range. During our test, we didn't lose Bluetooth connectivity until we were 125 feet away from our device. You might want to read that again. One-hundred and twenty-five feet. Wow. They also feature dual-connectivity, so you can be connected to more than one device at a time.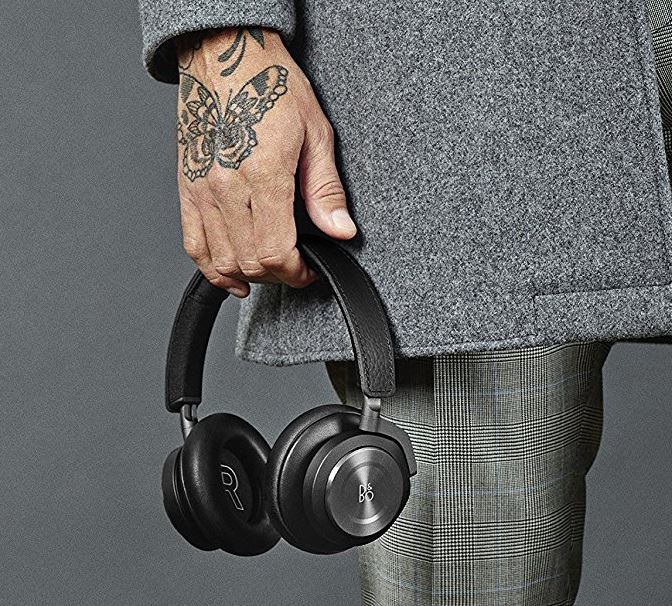 Touch Interface and Controls
We were really excited to try out the H9i's aluminum touch interface. The new design allows you to control your music even when you're wearing gloves, which makes it a godsend for our commute. We have no idea how they perform such sorcery, but it works like a charm, so we don't care. Just keep feeding us the goods. The controls couldn't be any simpler: swipe down for active noise canceling, up for transparency mode and left or right to control the track. Tapping the ear cup pauses the music and doubles as the accept call button.
Active Noise Cancellation
Bang & Olufsen have done a fantastic job with their updated active noise cancellation. Their advanced hybrid system, which uses four dedicated electret mics, allows the H9is to isolate sound at lower and higher frequencies than their competitors, which means you're not going to hear squat unless you want to hear squat. You can even decide not to hear squat as you squat. Your squatting situation is completely up to you. When you need to be present in the moment, transparency mode allows you to let the background noise in without sacrificing the quality of the audio, as long as you don't consider the wailing of the kid next to a sacrifice. Both modes worked fantastically, but the active noise cancellation was a real standout feature. Their hybrid system really makes the headphones feel premium quality.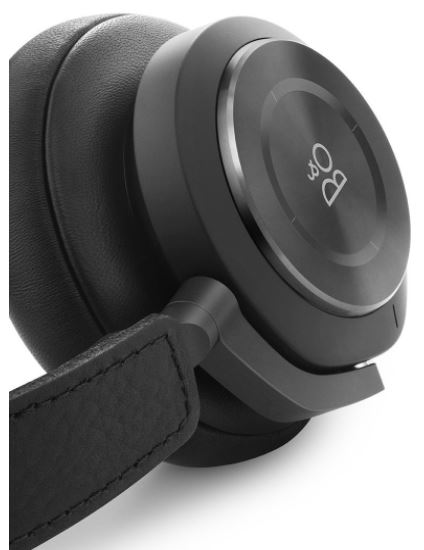 Sound Quality
The sound quality of the H9is is simply beautiful and elegant, just like every other part of the device. Using an electro-dynamic driver, these babies have a frequency range of 20 – 20,000 Hz. The sound is the same pure and clear sound that we've come to expect from the signature B & O sound technology. The bass levels are deep, but by no means overpowering. If you're looking for heavy bass, these are not a pair of headphones which artificially elevate the bass intensity. The mids and highs are balanced and beautiful. Balance and beauty are probably the best words to describe the overall sound of the H9i's.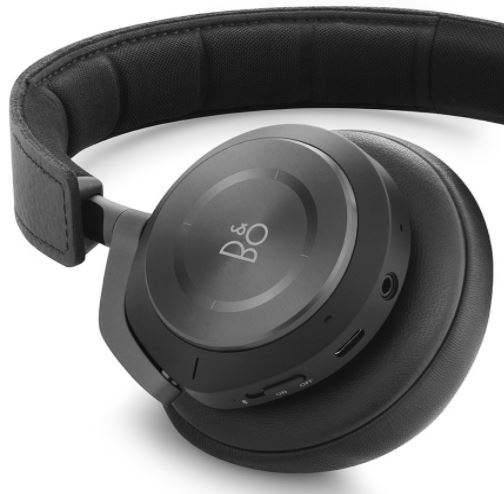 Call Quality
Sometimes, even with high-quality headphones, the call quality can leave something to be desired. Either the sound is good or the mic quality is good; you almost never get the best of both worlds. The H9is use a double mic system, which places two microphones at the ideal angle and distance from your pie hole, resulting in awesome voice quality. Your mother will be so happy to hear her little boy's voice. The addition of new bass port means that you'll be able to let out your inner Barry White (no, not Betty White… BARRY White, but hell, if you can do a good Betty impression – all the power to ya, buddy.)
Battery Life
Bang & Olufsen claims that the H9i headphones have a battery life of about 18 hours when using Bluetooth and active noise cancelling. This number checked out perfectly with our test. The great thing about that magic 18-hour number is that it fits right in with even the longest of flights. Bang & Olufsen even includes a replaceable battery, which means you can extend your playtime indefinitely if you can find a power source.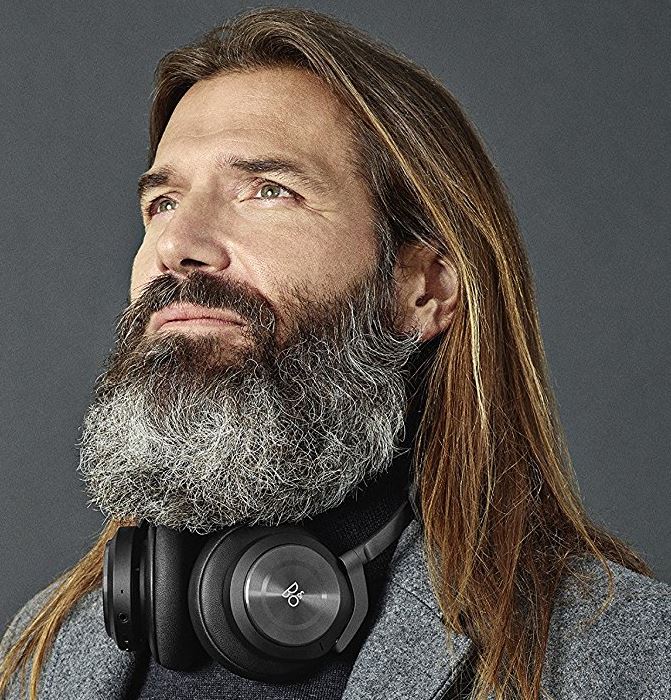 The headphones charge using a USB-C charger, which is included in the package, along with a lengthy power cable. Some companies include power cables which are laughably small, so the longer length was a nice touch. The battery takes about 2.5 hours to fully-charge, which isn't bad considering their long battery life. The addition of the replaceable battery makes the charge time no sweat at all. The H9i's proximity sensor detects whether or not the headphones are on your head. When the headphones come off, the music or video stream automatically pauses. This was ultimately one of our favorite features.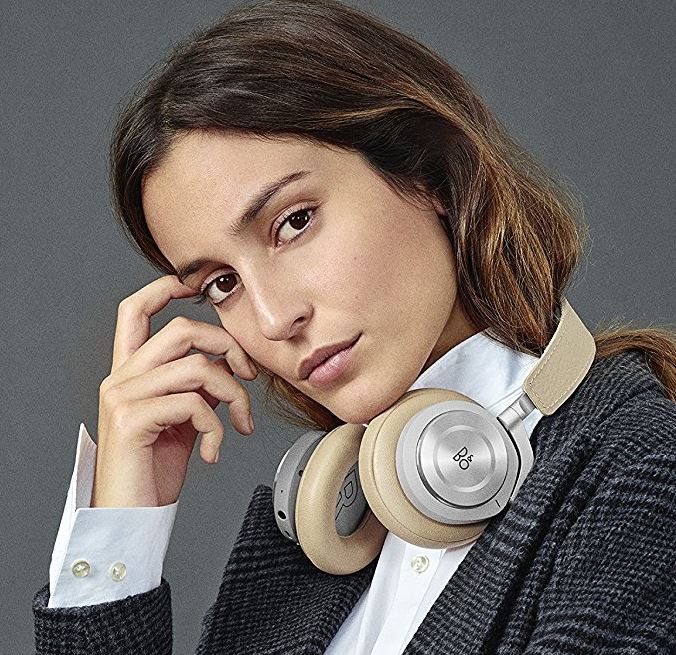 Smartphone Integration
The Bang & Olufsen ToneTouch smartphone app allows you to customize the sound and tonality of the headphones right from within the software. You can choose between several preset sound profiles, including optimizations for podcasts, commuting and lounging around the house in your tighty whities. The app also lets you turn the active noise cancellation on and off, which is super convenient if you're laying down or playing on your phone and simply don't feel like lifting a finger. One man's lazy is another man's brilliance.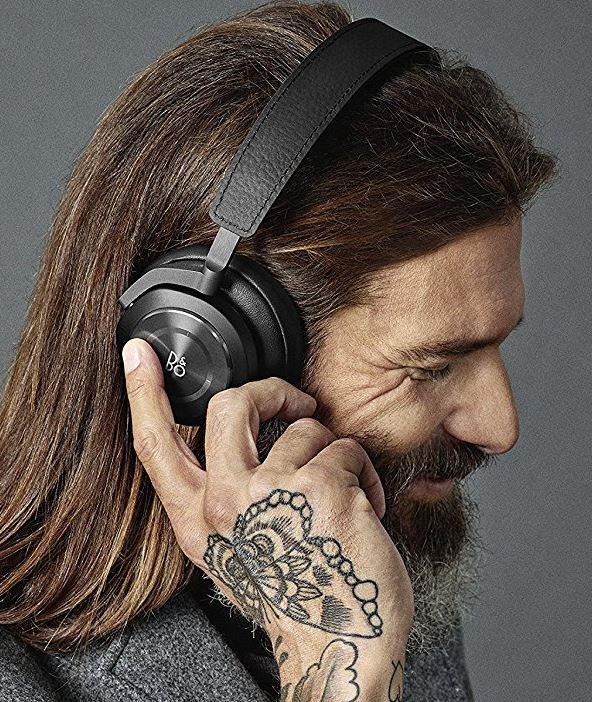 Final Thoughts
Ultimately, the Bang & Olufsen Beoplay H9i's are a premium product for a premium buyer. Are they going to cost more than a pair of Skull Candys? You bet your little bippy they will, and they deserve it. Should you but these for your six-year-old? Probably not, but then again, it's not our bank accounts at risk. If you're looking for a premium audiophile sound, without the extreme audiophile prices, the H9is are a great place to start, especially if you're planning on taking any flights. Any frequent flyer will tell you that a pair of high-quality active noise canceling headphones is probably the single best investment an air commuter can make. And as far as active noise cancelling goes, it doesn't get much better than this.
If you add in phenomenal sound and call quality, stunning build quality, elegant design, insane comfort, the interplay between noise cancellation and transparency mode, its phenomenal Bluetooth range and its replaceable battery, you've got one of the best premium headphones on the market. While audio tastes vary drastically person to person; yes, some people can't go without their Bose headphones and others live and die by Sennheiser, the Bang & Olufsen Beoplay H9i wireless over-ear headphones are a solid choice for any audio lover.
Meet Derek, "TechGuru," a 34-year-old technology enthusiast with a deep passion for tech innovations. With extensive experience, he specializes in gaming hardware and software, and has expertise in gadgets, custom PCs, and audio.
Besides writing about tech and reviewing new products, Derek enjoys traveling, hiking, and photography. Committed to keeping up with the latest industry trends, he aims to guide readers in making informed tech decisions.