Let's take a little thinky-poo back to the 90s, just for a second. Yes, it truly was a time of wonder. Mark Twain reigned supreme and Grover Cleveland led the United States with a clenched, conservative fist. Wait, wait… not the 1890s, ya dope. The 1990s. Now, that was a true time of wonder! Britney Spears reigned supreme and Bill Clinton led the United States with a clenched, liberal fist. It was a simpler time, rife with innocence and purity of heart.
The 90s were also a time of transformative consumer electronic design. Rotary phones were all the rage and Nikola Tesla was showing off his new invention, the "remote control." Crap… we did it again, didn't we? Indeed, the 1990s were truly transformative; car phones were all the rage and Steve Jobs was showing off his new invention, the "iMac." The times sure have changed since the charming ole days of the late 20th century, but luckily, the 90s (1990s that is) is having a bit of a reemergence.
Millennials are suckers for nostalgia. We'll be the first to admit that our love for the Macarena and Teenage Ninja Mutant Turtles has stuck with us for the past thirty years. The 90s are ingrained in our souls, perhaps more permanently than anything else in our entire existence. And we're not alone. Recently, Bang & Olufsen announced their new Earset, a reimagined version of a futuristic 90s design. B&O have been on a bit of a nostalgia kick themselves recently. A few weeks ago we reviewed the Beoplay P6, a Bluetooth speaker with design elements harkening back to their classic Beomaster 6000.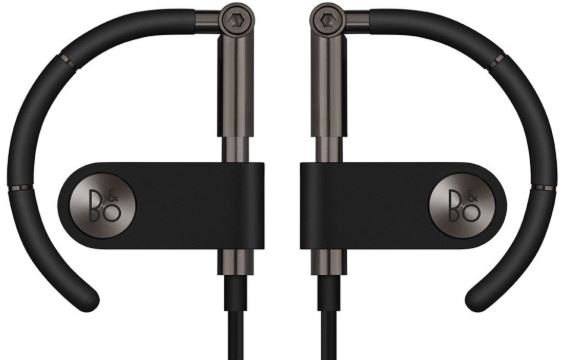 First Impressions
Bang & Olufsen are known for their elegant design and premium sound, and we've been impressed with every single one of their products that we've reviewed in the past, so we were excited to get our hands on the Earset. Over the past week we were given hands-on access of the new Earset headphones. We took the device through the rigors of review, taking notes on the design, sound quality and Bluetooth capabilities. Without further ado, here is our honest review of the Bang and Olufsen Earset.
What's in the Box?
Every single B & O device we've ever reviewed has been packaged in primo quality materials, and the Earset is no different. Even the packaging holds a certain level of luxury, with its smooth surfaces and gorgeous arrangement. Included in the box are the earbuds themselves, a traveling pouch, a USB-C to USB-A cable, 3 pairs of foam pads and a quick start guide. All of the items feel secure and intact with no indication of any packaging flaws or mistakes.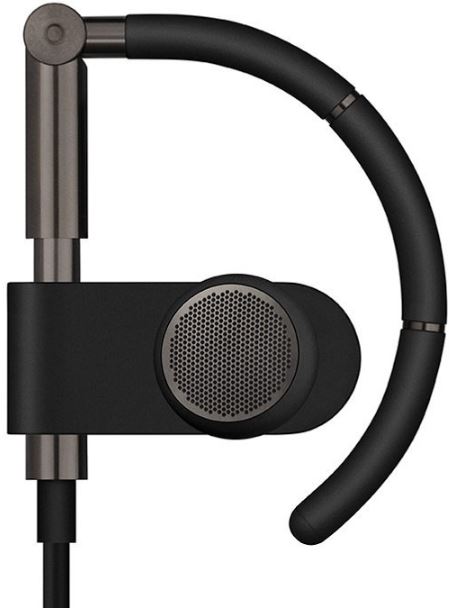 Design
The design of the Earset headphones are especially important because of their harkening back to the history of consumer electronics. While these earbuds still maintain a modern look and feel, the design is inspired by the original 90s design by Andres Hermansen. Bang & Olufsen claims that extra attention was paid to the architecture of the arm, piston and ear hook, with a strong industrial influence. The industrial functioning focuses on form that adapts to your ear. Like any effective industrial design, much in the vein of Apple and Ives designed products, the Earset is both gorgeous and highly-functional. Aluminum accents compliment the rest of the composite polymer housing by adding emphasis and contrast.
Comfort
The Earset's craftily designed adjustment system makes them one of the most comfortable pair of hooked earbuds on the market. B & O have done a great job at showing that they truly understand that every ear is different. These phones feature one of the most, if not the most, unique fit mechanisms that we've ever used. The ear hook is adjustable via a metallic hinge, which provides much more flexibility than cheaper pairs with the same over-ear hook design. The rotational axis adds an additional dimension by letting you adjust the hook both vertically and horizontally, which provides a much more customizable fit than other earbuds.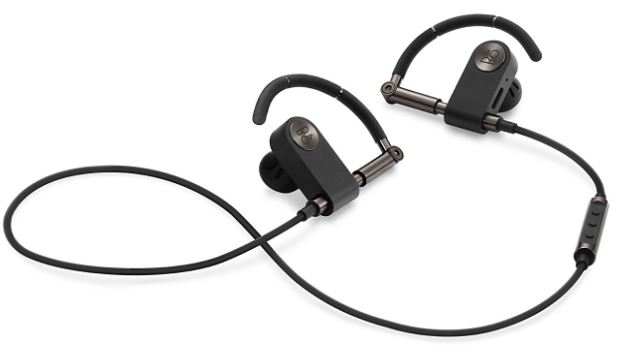 The Earset doesn't stop there. Adding even further customization into the fold, you can also adjust the angle of the actual earbud tips. One of the biggest sources of earbud discomfort is caused by the way that the earbud tips fit inside your ear canal. This problem is eliminated with the addition of the adjustable tips. The tips themselves are composed of a premium rubbery material which perfectly molds to your outer ear canal, resulting in comfort that simply can't be beat. The bottom-line is that these are one of the most comfortable pair of earbuds we've ever tried.
The rubberized ear hooks are divided into three segments, allowing for even more control over the fit. The rubber itself feels beautiful against your skin. It's just so soft and cushy. It makes us very happy. We experienced no soreness on the back of our ears, or where the ear meets the head, which is typical with hooked earbuds. In fact, the unique design of the Earset's eliminate any contact between the headphones and that sensitive connective tissue which we're sure has a technical name, but aren't willing to look up since no one will be able to pronounce it in the first place (it's called the helix, are you happy now?).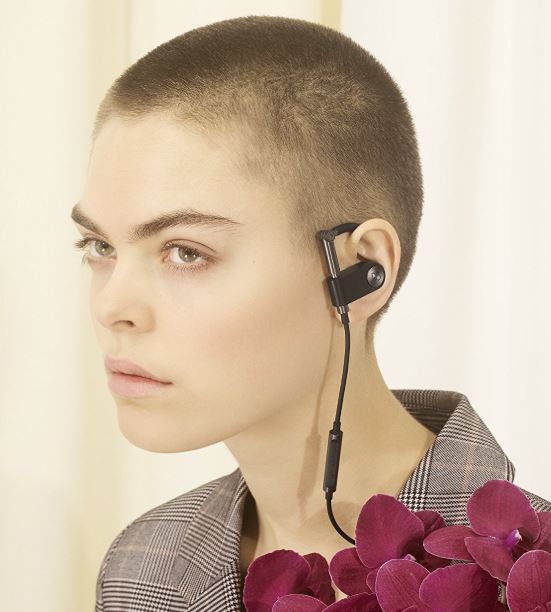 Sound Quality
The first thing you should know about the Earset's is that they have a slightly open feel. The result is a wider soundscape, and the ability to clearly hear external sounds. This is great for people who don't want to be completely removed from their surroundings, yet demand pristine and elegant sound.
The ability to hear outside noise is great for a few reasons. First, if you are a professional musician, these would work awesome as in-ear monitors. The ability to hear the instruments around you, while still clearly hearing your own instrument, is exactly what musicians are constantly searching for. Second, if you often commute, hearing the noises around you isn't only a matter of personal preference, but one of safety as well. If you're riding your bike to work or walking through a busy city, being able to hear the surrounding traffic could save your life.
Bang and Olufsen's Executive Sound Engineer took great pains in optimizing the technical sound aspects for the ergonomic design. The merging importance of design and sound are on full display with the Earset. The earbuds' form-fitting design allows the device to sit snugly in the concha of your ear, which delivers B & O's trademark sound directly into your earholes.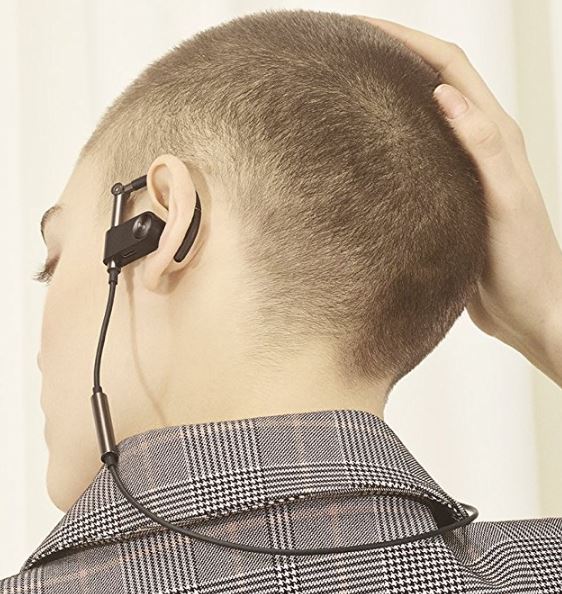 The Earset's loudspeakers are composed of 14.2 mm diameter electro-dynamic drivers which offer a frequency range of 20 Hz to 20,000 Hz, covering the entire range that our weak human ears are capable of hearing. But if you're a grey alien you'll be very unimpressed. We wanted to test out the earbuds' low-frequency response since we're always slightly concerned about bass quality.
Much as we'd expect from a Bang & Olufsen product, the sound quality is as elegant as the physical design. The lows are deep and rich. They don't overpower your eardrum with excessive rumbling, but allow you to feel them deep within your skull. The highs are shiny and clear. They snap along with crisp contrast between the mids and lows. Speaking of the mid-frequencies, the Earset's mids are gorgeously melded with the highs and the lows, creating a gorgeous and luxurious soundscape. If we had anything bad to report about the sound quality, you best believe we would. Fortunately, everything sounds great.
Battery Life
The Earset's include a 95 mAh rechargeable lithium-ion battery, capable of 5 hours of playback time when listened to at a moderate volume. If you're the type of person who likes to blow their eardrums out of their skulls, the battery life will decrease appropriately, depending on how loud you pump up the tunes. The battery takes about 2 hours to charge fully, though they also feature a quick charge function which provides 1 hour of playtime after a 20 minute charge, so you'll never have to wait very long, even if your headphones die at the worst possible moment, which can definitely happen from time to time.
Microphone and Controls
The Earset features in-line controls, with a microphone to boot. The controls consist of your standard three button design, pretty standard for this style, though they are composed with a much more premium-feeling polymer. The controls are spaced enough apart that they are easy to distinguish and simple to access.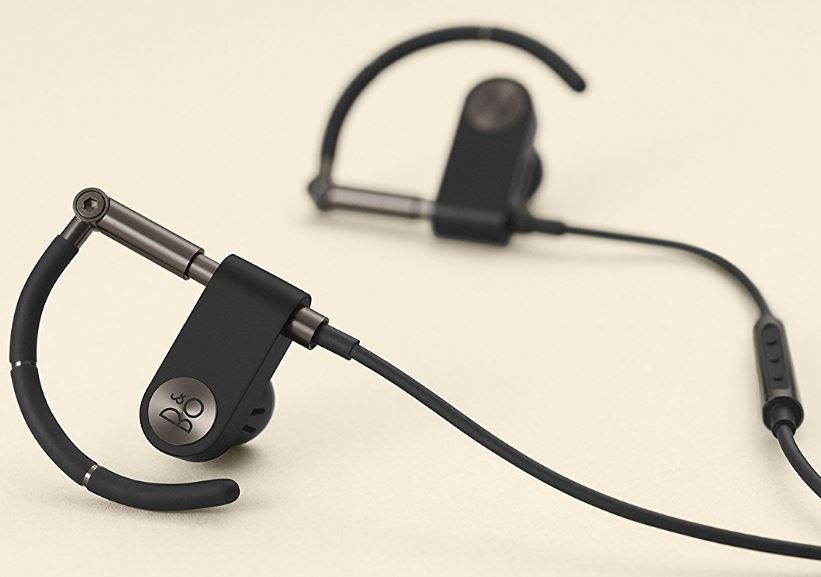 The in-line mic is omnidirectional, which means you won't have to worry about holding it up to your mouth or anything. The mic is built with a MEMS system, which keeps the device super-discrete. We're talking barely perceptible. As far as the call quality is concerned, not only did we not have any issues being heard, but we had a few people actually marvel at the clarity of our voice, telling us that we sound clearer than usual. Much like every other aspect of the Earset buds, the mic is decidedly perfect.
Bluetooth Connectivity
The Earset features Bluetooth 4.2, allowing you to connect with all of your favorite devices, and even offers modernized security for communicating with your Internet of Things gadgets. During our testing, we determined that the headphones have a range of about 35 feet, which is right on par with other headphones with a similar design. We never experienced any perceptible latency issues, which is one of our biggest pet peeves, so we latency is definitely something we would have noticed.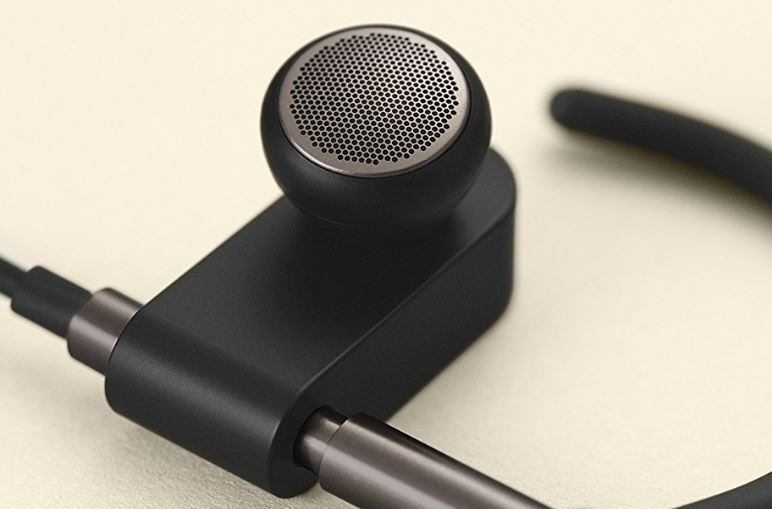 Final Thoughts
We've never reviewed a Bang & Olufsen device that didn't impress the heck out of us, and the Earset is no different. With its combination of a luxurious and ultra-customizable design, supreme comfort, elegant sound quality, high-quality build materials and latency-free Bluetooth connectivity, the Earset is, as a wise Jedi might have described, the pair of earbuds that you're looking for. That is, as long as you can afford it. They are pricier than some, and more affordable than others, yet they beat them all in terms of all-around functionality. Bravo, Band & Olufsen.