Gaming headsets aren't like other headsets. Gamers tend to play through multiple-hour sessions, so lasting comfort is a top priority. Gamers need reasonably clear microphones for competitive scenarios and teamwork. And when headsets are receiving plenty of use, as with gaming headsets, you often want them to be sturdier than usual.
BENGOO X-40 Gaming Headset
It's hard to know exactly who the BENGOO X-40 Gaming Headset was constructed for. On one hand, it has wide compatibility with the PlayStation 4, PC, Xbox One, Laptops, Nintendo 3DS, tablet devices, smartphones, and so on. On the other hand, the X-40 is somewhat atypical compared to similar gaming headsets. While at least part of the appeal of this headset has to be its unique gamer aesthetic, there's plenty to say for the quality of its construction as well.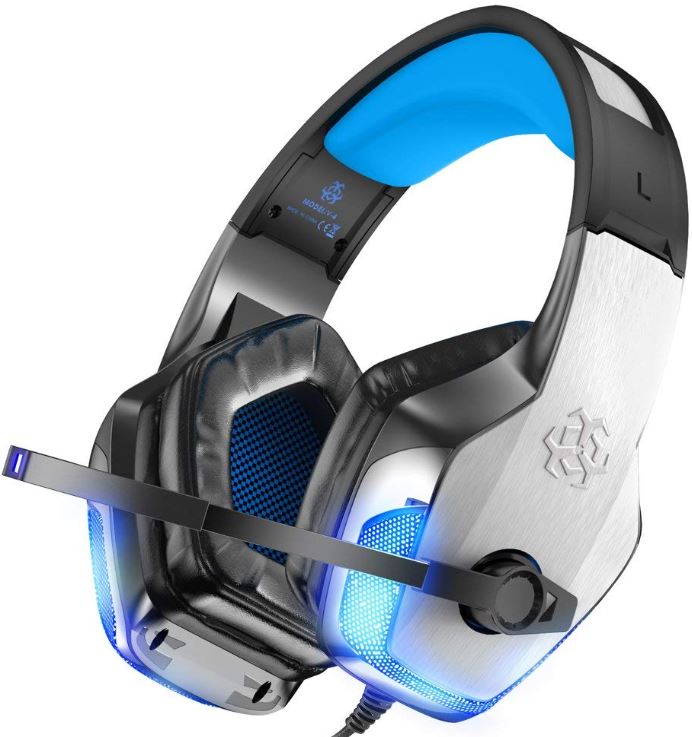 Build & Design
Among other over-ear headphones, the X-40 is about average with respect to its size. It measures 8.1 x 3.5 x 7.6-inches, which is slightly extendable depending on how the X-40 are worn. But their weight is less than average, coming in at roughly one pound. That hefty weight is a reflection of the X-40's predominantly metallic construction. As we'll see in a moment, metal construction is both a good thing and a bad thing, depending on who you are and how you intend to use the headset.
The X-40 was developed with anti-pull braided wiring, designed to survive being pulled or tugged accidentally. Further protection exists internally through what BENGOO calls Keluodine fiber, which overlaps copper core within the cabling. This stress-friendly design shouldn't be subjected to intentional abuse, but it is precisely the kind of build that you'd feel comfortable handing over to a rambunctious child.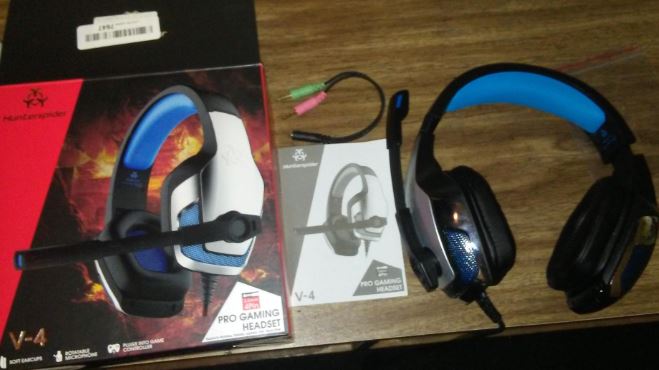 Portability or Protection
With an increasing number of headsets terminating in USB connections, it shouldn't surprise you that X-40 is USB based as well. That cable stretches four feet, which is slightly on the longer side for headphone cabling. The length of that wire isn't convenient for carrying around with you, making it more reflective of the stationary nature of gaming headsets.
With respect to portability, the X-40 can be hit and miss. It doesn't bend and flex the way more portable headphones are made to, so it might not be the best pair of headphones for traveling. But for stationary use, you'll find the X-40 and its largely metallic construction feels nearly indestructible.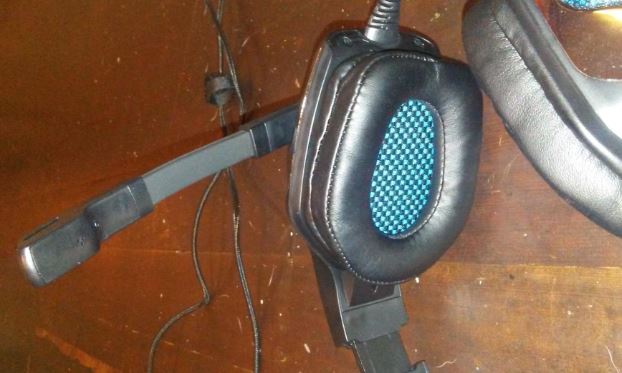 Gamer Aesthetic
The BENGOO X-40 is available in red or blue. Those colors are most prominent on the X-40's ear padding. However, each ear-cup of the X-40 was also made with bright LEDs to match their native color scheme. Those LEDs aren't visible to you while you're wearing the headset, but they do create a fun gaming atmosphere when playing amongst friends.
Ease of Use
It's less common to find wired headsets with volume control buttons. The BENGOO X-40 included them in the form of a small control console. It runs a few feet down from the length of the X-40's cord, just within reaching distance while sitting down. The console is somewhat simplistic. It provides a mic on/off button, as well as a volume wheel.
Those settings lack any type of labeling, but clearly take minimal trial and error to work out for yourself. The scrolling action of the volume wheel is smooth, but doesn't provide any type of tactile feedback. That makes your ears the only way to judge incremental changes in the volume. And the microphone on/off button has some fairly obvious uses for gamers, or essentially anyone who's on a voice call.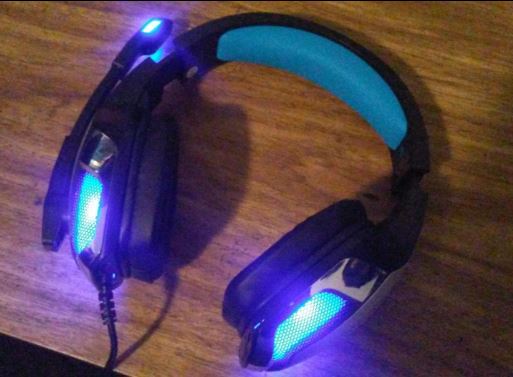 Mixed Comfort
The BENGOO X-40 is a mixed bag when it comes to comfort. On one hand, over-ear headphones are the sort which provide the most lasting comfort. By evenly distributing weight over the head, the X-40 feels quite comfortable when you first wear it. That even distribution is possible with the help of particularly thick air-permeable cushioning pads.
Where comfort may become an issue is with weight. The X-40 weighs about one pound. While consumer intuition is that plastic is cheap and metal is quality and many headphone manufacturers create headphones to match those expectations. But in the interests of comfort, it's not a good idea to attach a heavy weight to the top of your head. After several hours of extended wear, you may feel relief when taking off the BENGOO X-40.
The headband is exceptionally well padded, though the padding occurs in one piece as opposed to being broken up into incremental sections. The one-pad approach tends to collect more heat. Likewise, all of the X-40's padding has been covered in a faux leather material. It's excellent with respect to durability, and it's far easier to clean than cloth.
However, it's also not adept at helping dissipate heat away from the foam. That doesn't become a problem until you're trying to play in an exceptionally warm area, well above 80°F, but it's something to keep in mind for people who've experienced warmer headsets before.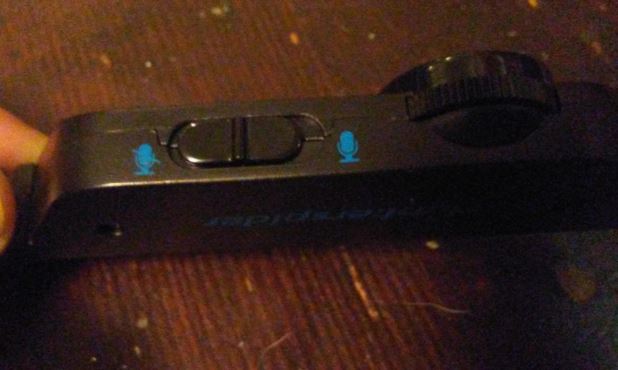 Microphone
Strong support for competitive or team-based games is another essential for nearly any gamer. In that corner, the BENGOO X-40 Gaming Headset provides an omni-directional gaming-grade microphone. The heightened sound sensitivity of this mic allows it a modicum of noise removal capabilities, better improving communication in game.
The arm of the microphone is particularly long and flexible, allowing a 120 angle degree of adjustment up and down. For making sure you're not breathing into your microphone, and your microphone isn't getting in your way, that kind of adjustability is nice to have. It also makes it much easier to store-away the BENGOO X-40.
But there's only so much clarity you can pull out of a single microphone, and only so much you can expect for a gaming headset that costs less than $100. In environments which are exceptionally noisy, like a LAN party, the microphone doesn't do a phenomenal job of cleaning up transmission. If someone starts to run a vacuum cleaner behind you, everyone listening-in will enjoy the full force of that sound.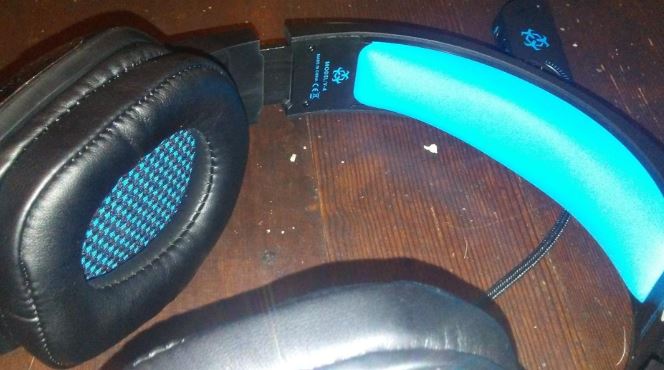 Sound Quality
The X-40 make use of 40mm magnetic neodymium drivers, which are slightly small compared to most wired over-ear headphones. These slightly smaller drivers won't become as loud as other headsets, but they do provide excellent sound clarity. That's ideal for games where sound depth matters, like when you need to know the directionality behind the sound of footsteps.
If its name didn't give it away, the BENGOO X-40 Gaming Headset provides sound that's made specifically for gaming. That basically means that its sound features and soundscape has been built around gaming as its priority. You'll note the BENXOO X-40's sound is almost entirely defined by its powerful bass signature. That's because strong and effective bass is important for immersion within almost any type of active action game.
And true to the needs of gamers, the rest of the X-40's sound quality is largely derived through effective ambient noise isolation. BENGOO helps block out sound, so others don't have to listen to the sound from your headset. In turn, that isolation makes it possible to better focus on what you're playing instead of hearing the noises around you.
With respect to listening to music, the X-40's sound quality is about average for this price range. Tonal clarity is high, reflecting the gaming-orientation of its sound design. The boosted bass signature is something you'll probably either like or be indifferent towards, but truly, the point of the X-40 is more about immersive gaming and durability than the quality of your music.
Other Considerations
If you plan on wearing headphones for six or eight hours in a row, you may want to look for headphones that are somewhat lighter weight. If you're playing from inside of a kitchen, or in 85-degree weather without the benefit of an air conditioner, then you'll probably want something lighter. But that certainly doesn't describe most people. For most gamers, the BENGOO X-40's comfort will doubtlessly be a positive experience.
As mentioned earlier, the X-40 has wide support for essentially every gaming platform. It's equipped to run equally well on Microsoft systems, Nintendo System, Sony systems, and even your mobile devices. It also supports all 32-bit and 64-bit versions of Windows including XP, 7, 8, 8.1, and 10. But it should be noted, for using an older Xbox One controller you will need to use a Microsoft adapter to make a connection.
Apart from the headset, the BENGOO X-40 includes a single 3.5mm aux jack splitter cable, which allows you to split a 3.5mm connection into two ports. For playing with a friend, or watching a movie with another person, the splitter is a pleasant extra. And its cabling uses the same rugged braided design as the X-40.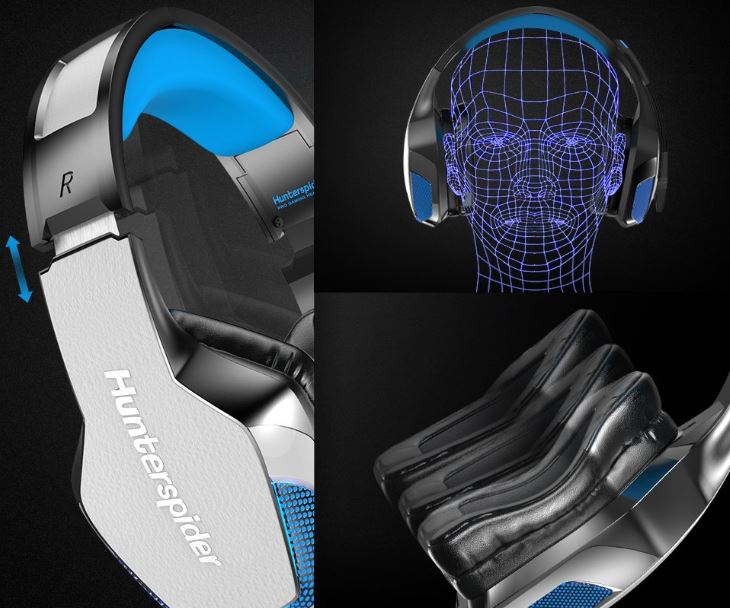 Who Should Choose the BENGOO X-40 Gaming Headset?
The X-40 is a headset that was fairly clearly made for gamers, especially gamers who looking for a quality microphone on a less expensive gaming headset. One of its better features is its price, especially relative its sturdy build. Turned to the task of watching movies and listening to music, the X-40 is perfectly adequate. But it really shines when gaming.
That means the BENGOO X-40 is a great choice for two groups of people. The first group is kids. The X-40 has everything necessary for getting into games, but its added durability can also withstand the wear-and-tear of an active lifestyle. It's not going to fall apart when involved in a little roughhousing or disagreement between siblings.
The second group of people are those looking for an inexpensive and somewhat simple gaming headset, without ending up choosing something that's cheap junk. The gaming-orientation of the X-40 ensures that it can't do everything, but for the things it can do, it does them well. That makes it a great choice for essentially any gamer on a budget.