If you're looking to maximize your screen real estate, 27″ monitors are definitely the best bang for your buck. Compared to the 23″ monitors we were buying just a few short years ago, these things might seem huge. But there are several ways that a monitor this size can make your life much easier.
A monitor this massive allows you to have multiple windows open side by side. No more tabbing back and forth between Wikipedia and that essay that's due in three hours. No more having to close everything down to respond to an email from your boss. All the information you need is right there on your screen.
Playing games? Watching movies? Looking at your ex-girlfriend's vacation pictures? No matter how you choose to spend your time, everything just looks a little cleaner on a beautiful 27" display. Before you add anything to your cart, however, make sure you scroll through our list of the three best 27" monitors that you can buy in 2017.
Samsung CF398 Series Curved 27-Inch FHD Monitor
If you have spent as much time as us staring at glowing rectangles, you'll be familiar with Samsung's name. From their massively popular android smartphones to industry leading televisions, this is a company that knows displays. Although the Samsung CF398 Series isn't the first curved display to hit the market, (that honor goes to a $7000 CRT) it's definitely one of the best.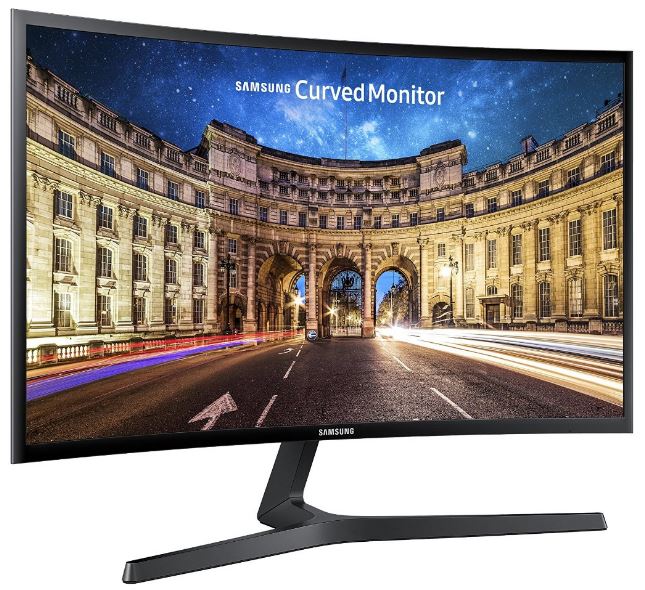 Design
This monitor is a bit of a wolf in sheep's clothing. From the outside, it looks pretty standard. You've got a pretty vanilla black plastic stand and bezel. The monitor rotates forward and backward by a few degrees. You'll notice that the base is a little thicker at the bottom, due to the curved nature of the screen. Samsung takes advantage of this by connecting the stand right near the base of the monitor. This makes it surprisingly compact. Since it's not top-heavy, it is sturdy on your desk and doesn't wobble like many other large monitors with tall stands.
Image Quality
If you've used an LED monitor from Samsung before, you know how vibrant the images can be. Colors seem to come to life with this screen. This is nothing like the older LCD monitors you'd see in stores a few years ago where the saturation was cranked up to max, this is a much more refined vibrancy. Color transitions are smooth and clean; objects seem almost lifelike. Thanks to the quick response time, motion is incredibly smooth and detailed, even during action sequences.

This is clearly a monitor that is meant for media and gaming. The vibrant color reproduction is wasted on spreadsheets, and the resolution is a little low for text. But at 1080p, gamers will experience high frame rates and movies will be crisp. The monitor has a 4ms response time, so even competitive FPS gamers will be happy with its performance.
Main Feature: Curvature
The one thing you're probably dying to know is "just how curved is the screen?" Screen curvature is measured with an R value. A 4000R screen, for example, means that if you were to join the screens end to end until you made a complete circle, the screens would cumulatively measure 4 meters (4000mm) in length.
The idea with a curved screen is that the closer you sit to it, the more curved it should be. When you turn your head, each part of the screen should be an equal distance from your eye. This monitor has an R value of 1800. When you look at it from a distance, it seems extremely curvy, especially compared to the gradual slope of their large screen televisions. But as soon as you sit in front of it you see what all the hype is about. The experience of using the monitor is much more refined and immersive than a standard monitor.
Value
If picture quality is what you're after, you can't really get a better deal than the Samsung CF398.
Samsung CF591 Series Curved 27-Inch FHD Monitor
Look familiar? The Samsung CF591 Series is pretty similar to the one we reviewed above, but with a few key changes.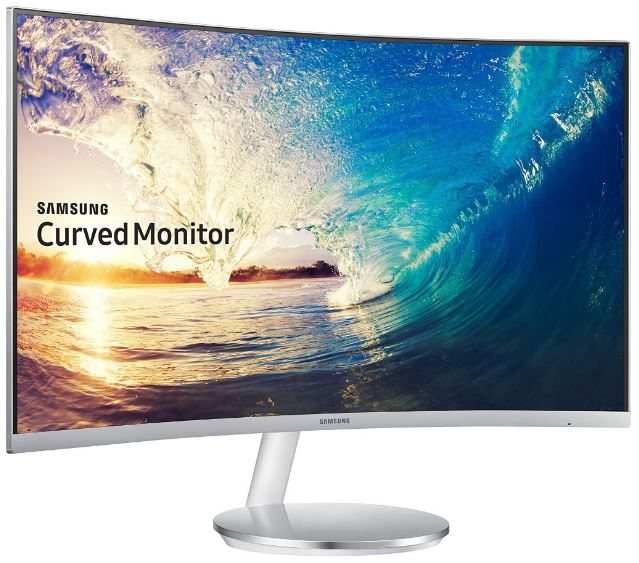 Design
If you're impressed with good industrial design, then the Samsung CF591 will blow you away. With the same curved panel as the CF398, this one is blanketed in a beautiful sheen of steel and glass. The monitor is virtually edgeless, with just a teeny tiny band of black around the edge of the screen.
Image Quality
Because they use the same panel, the image quality of the CF591 is just as good as the CF398. There is one important feature that has been added, and that is AMD's FreeSync. This technology allows your monitors refresh rate to sync up with the output of your video card. There are two benefits to this. First, latency is reduced. The second your video card is ready to draw a frame, this monitor updates the pixels accordingly. Second, there is zero stutter with gameplay. Graphics are buttery smooth provided your graphics card can keep up.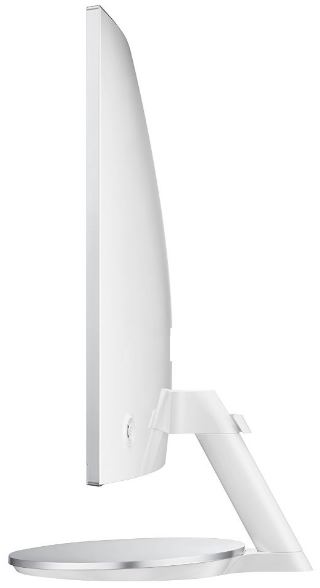 Main Feature: Media
There are two extra features in this monitor not found in its little brother. The first is the inclusion of two 5W speakers. These are the ultra-thin neodymium models Samsung has been using in some of their televisions, and they are surprisingly clear. You're not going to get earth shattering bass from such a compact driver, but the sound quality is significantly better than what you would expect from such a compact monitor.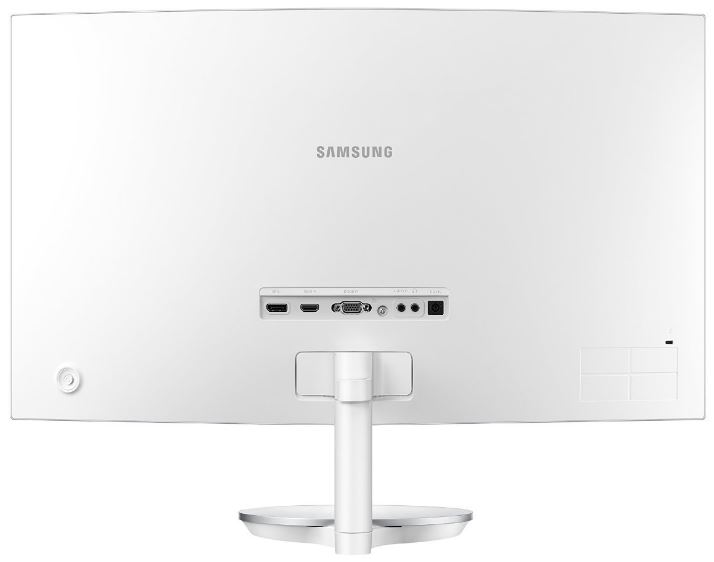 Since this monitor is handling audio, there is a DAC included with audio pass-through. This means that you can run sound from your computer through the HDMI input, and output it through a 3.5mm headphone jack to your standard PC speakers. This is an excellent feature to have if you have a large set of speakers like I do. The most useful part is that you can switch between them. If you're gaming out, you can touch a button on the side of the monitor and get the full audio experience. If you're concerned about noise, you can touch the button and use the built in speakers for watching YouTube videos or any other non-critical purpose.
Value
This monitor is certainly sold at a premium to the basic model, but there are a lot of bonuses you get with it. For most people, the selling point is going to be the striking design. The screen certainly looks like it would cost several times the price.
HP 27er 27-in IPS LED Backlit Monitor
One of the most well-known manufacturers of computers for the business sector, HP is no stranger to designing products that assist productivity. Curved screens and bright colors are great for some people, but if you want a display that is both easy and pleasant to use for business purposes, look no further than the HP 27er 27-in IPS LED Backlit Monitor.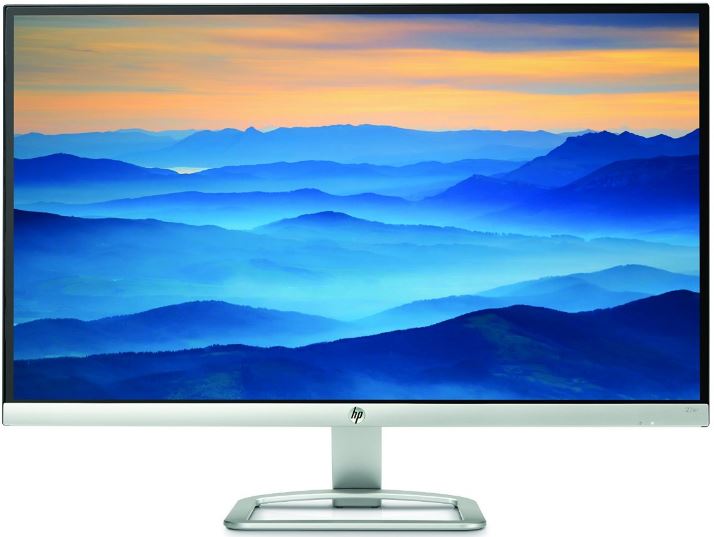 Design
Just because it's a business product doesn't mean it should look boring. This HP monitor definitely brings a no-nonsense attitude towards design, while remaining incredibly sleek. This is truly a bezel-less display. The entire front nearly a single sheet of glass from edge to edge, with just a sliver of metal along the bottom. At the top, the display is actually the thinnest one that HP has ever manufactured. All of the electronics are stored in the base of the display, where it is a little thicker.

Image Quality
This full HD monitor has incredible brightness and contrast ranges. Text is both crystal clear and razor sharp. Even after several hours the display is not fatiguing to use at all. Part of this is due to the viewing angle. Many displays, if you look at the form the side, shift in color a bit. This means that out of the corner of your eyes, the display will always seem a little distorted. For many people this causes eye strain. With the HP, you have 178 degree viewing angle, which is so large it almost isn't worth measuring. This means that if you were to rotate the display until it was almost nothing more than a sliver of glass, you'd still see the colors exactly as they are meant to be represented.
Another core feature of this display is it's IPS panel. IPS panels are known to have the most accurate color representation of any monitor type. They are not the intense filtered hues you get with televisions; they are simply accurate. Whether you're working on a presentation for the board meeting or designing print materials as part of your companies marketing package, what you see on this display is what you will get.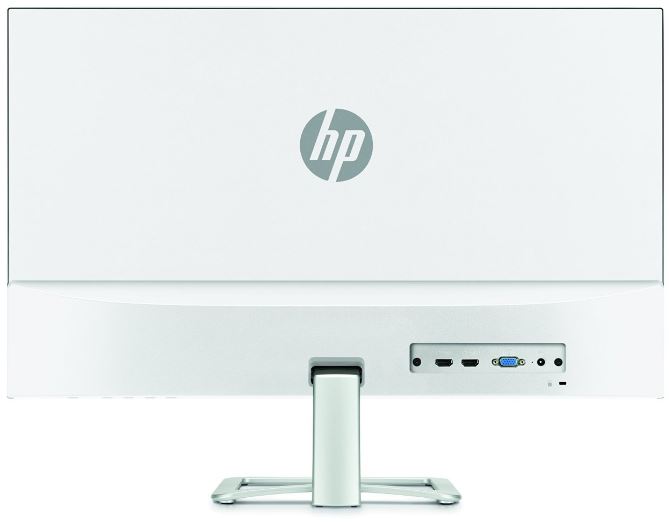 Main Feature: Quality
Above all else, this monitor is designed to be high quality. Every part of the monitor feels rigid. Office displays can get a lot of use over the years, and sometimes it can seem like they wear out too quickly. The HP 27er is built to stand up to the tests of time, and it shows through the impeccable build quality.
Value
Unless you are the type that likes to buy a new monitor every year, pick up the HP 27er and invest in something that's going to last you for years.
So, Which 27" Monitor Should I Buy?
Sure, these monitors have a few similarities. They are all huge, they are all excellent at the tasks they are designed to perform. But selecting the wrong one might leave you disappointed. Depending on how you intend to use the monitor, the one you choose will change.
The Best Bang for Your Buck: Samsung CF398
If you're a multi-media user, you can't get better value that the Samsung CF398. Upgrading to a curved display just might be the most striking difference you've ever seen since technology transitioned from CRT to LCD. The image quality is amazing, and this really shows while watching movies or playing games. Even the most competitive gamers will appreciate the snappy response time and detailed image produced by the CF398.
The Most Stylish Monitor: Samsung CF591
If you're looking for a sleek look and attractive frame, the Samsung CF591 delivers all of that and more. Although it's easily the most attractive monitor on our list, the monitor also delivers impressive multimedia features that help it perform as good as it looks. The AMD FreeSync game mode works in conjunction with your graphics card to deliver smooth video performance even with the most graphically demanding games on the market. Paired with crystal clear built-in speakers, you've got a monitor that is sure to impress even the most discerning media-buff.
Best for Business: HP 27er
HP has been known to produce top notch business products, and the HP 27er is just another example. The monitor has an advanced IPS panel which is both incredibly durable and incredibly easy on the eyes. A curved screen isn't always the best when it comes to graphic design or spreadsheets, as you need an accurate representation of how the image will look on client's monitors. That's exactly what you get with the HP, making this the number one choice for business users.