Whether you're working in an office or an industrial environment, a handheld label maker can make your job much easier. Used for everything from labeling products to keeping your office organized, this is truly something that you won't be able to live without once you've tried it. The question is, which one do you buy? There are hundreds of models on the market. Some are large, bulky affairs that are designed to stay on a desk at all times. Others are compact models that only have basic functionality. No matter what your needs are, there is no reason for you to make sacrifices. There are a few handheld label makers on the market that do not force you to make sacrifices.
We've gone through and found the best ones for you. These label makers are truly versatile, offering solutions for almost any type of business. Let's take a look and see what they have to offer.
Brady BMP21-PLUS
Brady is a company that has been in the label business for a long time. Their label makers are almost industry standard, and the first choice for many. The Brady BMP21-PLUS is an upgrade of one of their most popular models, providing customers with the unique combination of better features at a lower price.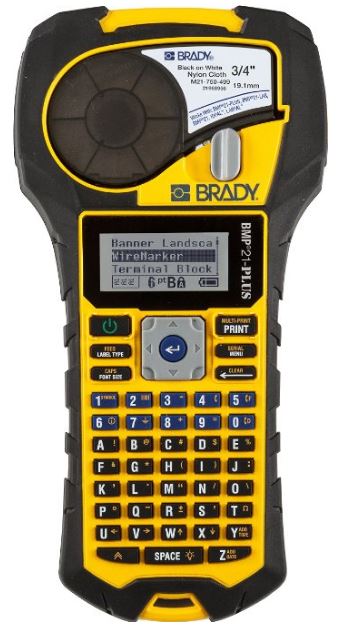 Durability
Depending on your environment, your label maker may be subjected to a little more abuse than you'd like. Instead of forcing you to spend your money replacing damaged products, Brady decided to make their label maker stand up to the abuse of everyday life. At the core of this label maker is a rock-solid plastic frame. It's very sturdy, preventing it from ever cracking or breaking. Of course, plastic isn't capable of sustaining every impact. To address this problem, they coated the entire thing in a thick, durable rubber finish to dampen any impact.
But it's not just the case that's durable, it's every component of the label maker. The cutting arm is installed at the top, right where you insert the label cartridge. It moves in a smooth motion, which to us feels quite solid. Every button is fully rubberized, ensuring that it can withstand years of use.
Labels
The Brady BMP-21-Plus uses the common 3/4″ M21-750-499 label cartridges. These are very common, used in the most popular label makers on the market. This means that you'll never have to worry about running out of labels, since there will always be some available at your local office supply store. If you want to stock up, you can always opt for the bundle which includes an additional cartridge. While these are the most popular, several other label types are also supported.
Designed primarily with IT use in mind, most of the additional labels are the heat-shrink variety. These are essential for electricians and IT technicians who are responsible for labeling wires, panels, circuit boards, and any other industrial items. Brady labels are known to withstand extreme temperatures, and remain in place long after they've been installed.
These labels are large enough to support print between 6pt and 40pt in size. The text comes out very clear, and doesn't fade with time. It's particularly sharp, a noticeable improvement over the last few models.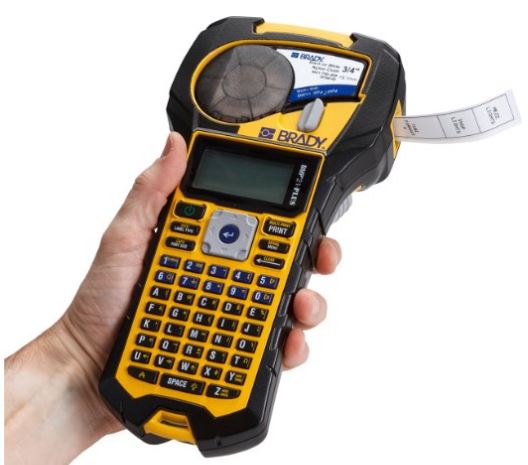 Usability
There are a few key usability features that put this label maker well ahead of the competing models. The first thing you'll notice is the high-resolution screen. Not only does it give you a multi-line display, but several other important stats are indicated on the screen. Label type, current setting, and font size are among the options you choose.
Brady has also included some features designed for specific applications. On the back, you've got a large, industrial-grade magnet that lets the label maker attach to anything metal you stick it to. In addition, there is a specific portion of the software designed for labeling a large volume of cables. You just enter your numbering system in, and it will automatically figure out the next value in the series. By saving your employees time on the job, it's also saving you money at the same time.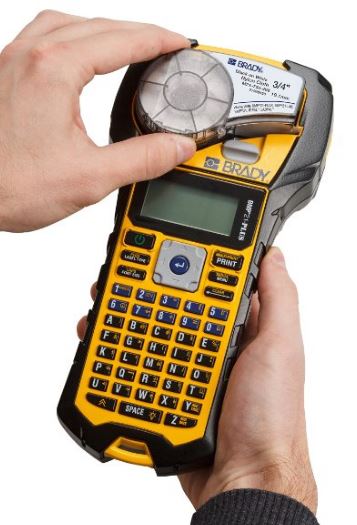 Value
For tough environments, you'll save a lot of money on replacement label makers by purchasing one that can take a beating. Brady is known for being one of the most trustworthy label maker manufacturers. That being said, you do pay a little more for the brand name.
3M Handheld Portable Labeler PL200
Perhaps the only office supply brand known better than Brady is 3M. Most people recognize them from tape, but they seem to have and offering in virtually every industry. With the 3M Handheld Portable Labeler PL200, they wanted to create a label maker that had all the features of the leading brand, but was available at a fraction of the price.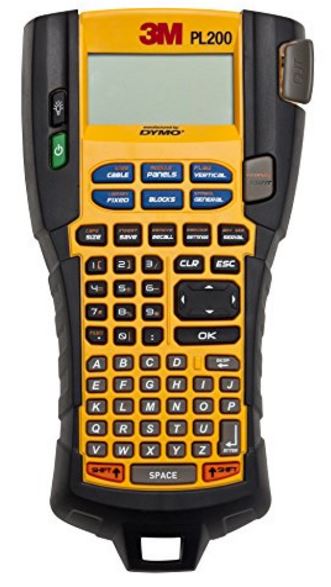 Durability
This is another model that's clearly been designed for an industrial environment. The black and yellow color scheme is very similar to the Brady model, although there are a few noticeable differences. The most obvious addition is the large loop on the bottom. This is a reinforced hook that can be used to attach it to a tool belt, something that is especially useful for tradesmen who will be working in at heights. That being said, we'd be surprised if this label maker wouldn't survive a drop. The rubber bumpers on the side are among the thickest on the market.
Surprisingly, they did leave one piece exposed. The top is slightly covered by the bumpers on the side, which extend a fraction of an inch above the plastic. It might not be the most durable on the market, but it's still plenty rugged for almost any application.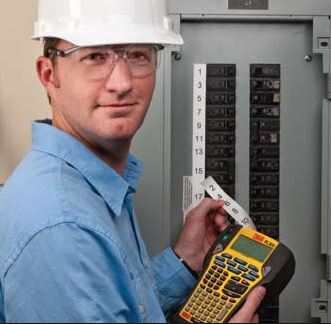 Labels
One of the best things about this label printer is its adaptability. It can take a variety of labels ranging from 1/4″ up to 3/4″. While the Brady BMP-21-Plus was heavily oriented towards heat shrink labels, 3M has a wide selection of colors and styles of labels that are sure to make them suitable for any purpose. They come in both peel-off and endless rolls, which are both suitable for different applications. This isn't to say that it can't do heat-shrink labels, it just has plenty of other functionality in addition to it.
Peel off labels are ideal for any environment where presentation is important. The labels will be clear, even, and look very professional. This is most commonly used in a retail environment, although the uses are almost unlimited.
Endless labels are generally used for informational purposes, where presentation is not as important. These labels are by far the most cost effective, as you only print off exactly as much as you need. Additionally, the print head is a thermal variety, like many others on the market. This means that text is very clear, easy to read, and doesn't fade over time.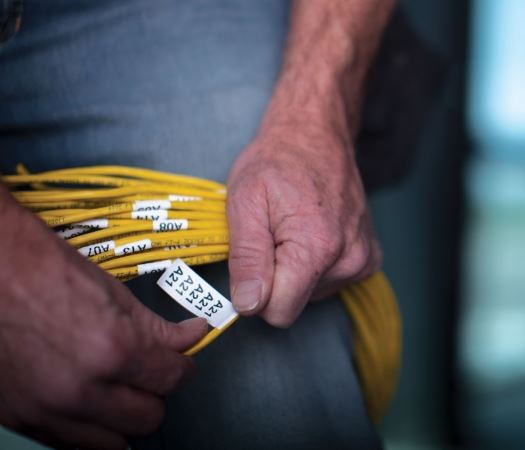 Usability
3M kept the display clear an uncluttered, so all you see is the text when writing. This makes it very easy to use, as there isn't too much going on all at once. When you do need to access different features, the clearly labeled buttons along the top will direct you to the correct feature with just one easy motion. We found the layout to be very intuitive, so anyone can pick it up right away. Plus, since it uses standard AA batteries, you'll never be caught looking for a charger.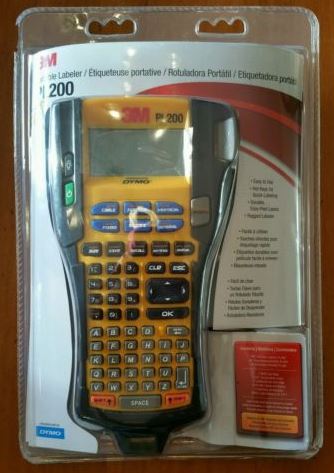 Value
The PL200 provides everything you could want from an expensive brand, at a very affordable price. In our opinion, this label maker is one of the best deals in the industry. You get a high-quality product in a durable case, for a fraction of the price of leading models.
DYMO LabelManager 280
If you're looking for an affordable label maker, DYMO has plenty of options to choose from, including the DYMO LabelManager 280. They focus on building reliable products that stick with the basics to give small and medium sized businesses the features they need, at a price they can afford.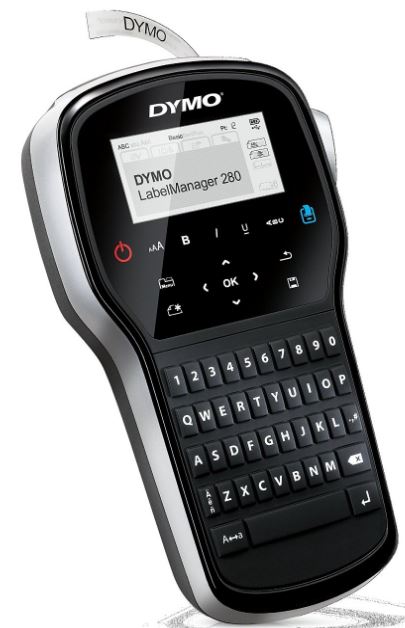 Durability
While it's not designed for an industrial environment, this is still a very well made label maker. It's a little more compact that the other models, making it very easy to hold in your hand. It feels solid in the hand, unlike many cheap imported electronics that have flooded the market. For indoor use, it's more than durable enough for any of your staff to use.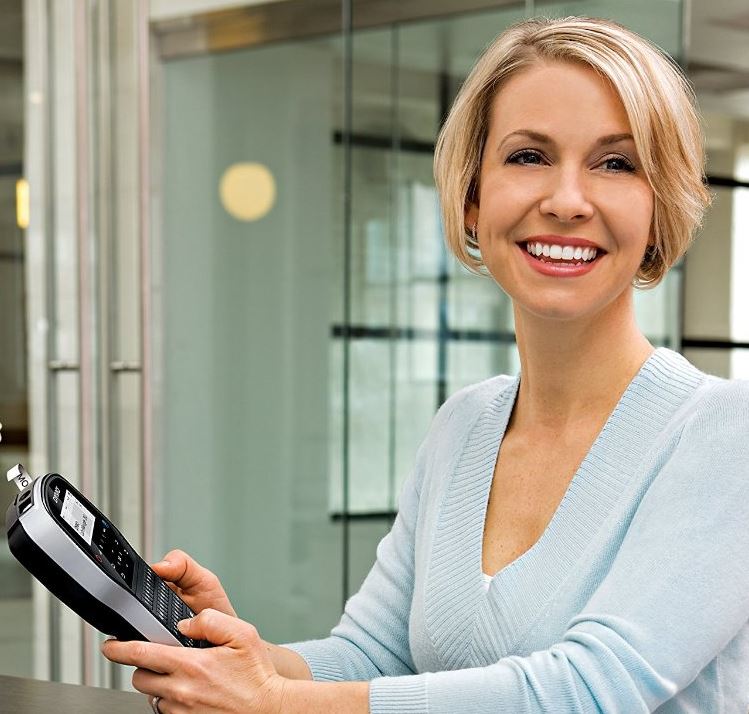 Labels
The DYMO LabelManager 280 has a large number of D1 labels for you to choose from. Sizes range from 1/4″ to 1/2″. They're all the endless style sticky-backed labels, the most common type needed for this application. Its thermal printer is capable of producing text with six different font styles, and seven text sizes. This lets you get creative with your design, giving you a much more personalized experience than any other label maker on the market.
Usability
Because the DYMO LabelManager 280 is so compact, they went for a standardized QWERTY keyboard. Using it feels much more natural than it does on some of the alternate arrangements, so we were able to produce our labels much more quickly than with other label makers. The display is the highest resolution of them all, giving you very smooth, easy to read text. Perhaps the most important feature is the built-in lithium ion battery, letting you recharge it while not in use.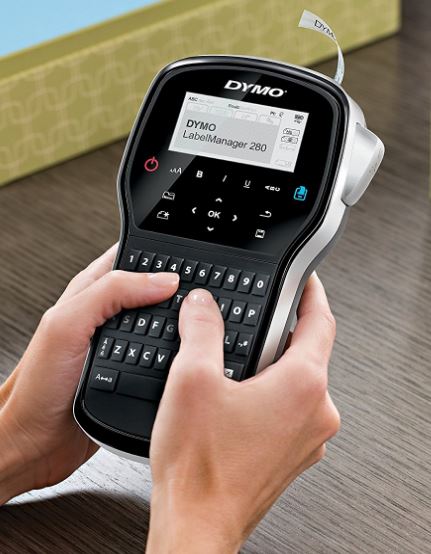 Value
If you don't need a durable label maker, then you're able to get an incredible deal. Both the maker itself and the labels are among the cheapest on the market. For low volume users, you can't pass up this deal.
Which Label Maker is Right for Me?
If you're unsure of which one to buy, there's no need to worry. Each of these label makers are designed for a specific purpose. Let's break it down to see which one suits your needs the best.
Does a label maker represent a major portion of your business? Are you working in an environment where others are using Brady label makers? Are you working somewhere that has a high probability of causing damage to your tools? In this case, the Brady BMP21-Plus is the best option. It's the most durable of the bunch, and their labels are very easy to find. You'll never have to worry about breaking it, or running out of labels. For electricians or IT techs, it's superior compatibility with high end heat shrink labels makes it an obvious choice.
3M has almost all of the features that the Brady model does, and yet it's almost half the cost. The 3M PL200 is the perfect option to save money if you're not too worried about compatibility. When you buy, make sure you also pick up a couple boxes of labels with it!
Most people don't need a label maker that is built for industrial use. For office labeling, the DYMO LabelManager 280 provides everything you need at an affordable price. The labels are unique, so if it's your first buy you may want to consider the package deal which includes two bonus roles of clear or white tape.