Enjoying the camping trip in your RV can be one of the best ways to bond with your family, friends, and furry companions. But while many pets no doubt love the comfort and temperature control of most RVs, leaving them alone in one of these vehicles can also jeopardize their safety if you're not careful.
Specifically, traveling in an RV with your dog can lead to several risks you might not anticipate due to temperature. Most RVs use diesel generators in order to power their various appliances. While this produces a ton of power, it also makes a lot of heat. This is doubled by the fact that some RV generators are notorious for failure and over-consumption of fuel. All this fuel-burning can easily raise the internal temperature of your RV to over 100°F, even if the temperature outdoors is much more agreeable. Furthermore, if the generator fails, heat might collect inside the RV and build up over time without the AC running.
As you might imagine, this can cause serious health risks and complications for dogs and other pets. But there's no way for you to know something has gone wrong with your generator unless you're there! What if you're away on a hike or just outside enjoying the fresh air? A remote RV pet safety monitor can give you a temperature alert and allow you to rectify the situation before long-term harm has occurred.
Similarly, your RV might get cold if the generator fails and you are camping during the winter months. An RV remote temperature monitor can tell you if things get too chilly for your furry friend. Even beyond RVs, you can use such temperature sensors for monitoring the temperature of your home. If you aren't the type to leave the AC or heater running all day while you're away, you can leave one of these sensors behind to make sure things don't become too hot or cold frequently for any furry babies you leave behind. In fact, these are somewhat similar to baby monitors, but for your pets!
There are plenty of excellent RV remote temperature monitors on the market – let's break down two of the top choices so you can grab one for your next camping trip.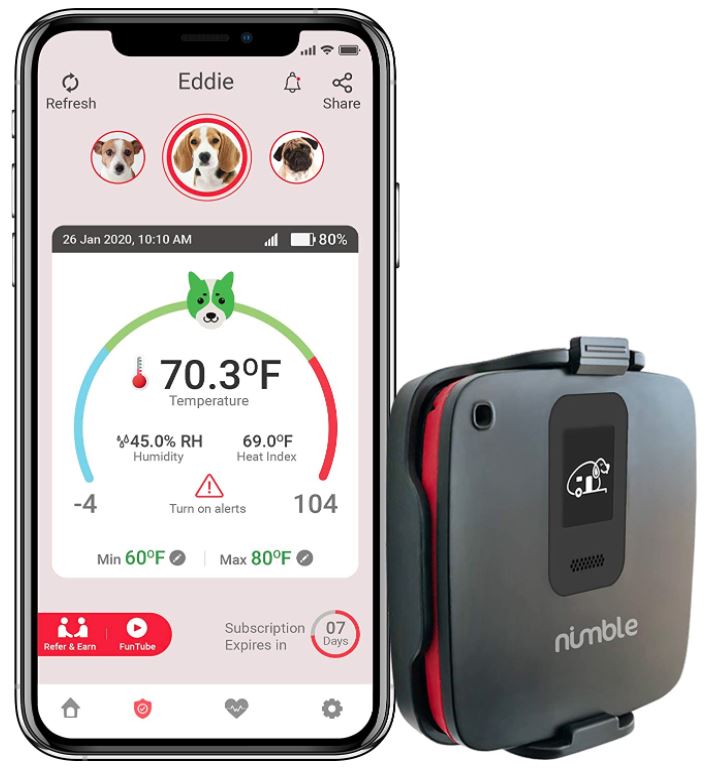 Nimble RV/Dog Safety Temperature and Humidity Sensor
The Nimble Temperature Monitor is a small device by itself; it's a basic square measuring 7.4 cm across each side. It's quite easy to install as you just need to peel the protective cover off the back and stick the monitor anywhere that is most convenient inside your RV or home. It's nice to not have to use tools with this monitor.
Once engaged, and once you've registered the device with the proprietary app, the Nimble will check the temperature 24/7 and send an update every 15 minutes to assure you that things are going well. You'll need to sign up for an additional subscription to take advantage of the monitoring service – this is $15 by default, but you get the first three months free by purchasing the first month. This means that the overall price really evens out to $45 for six months of monitoring: a reasonable asking price if you use your RV frequently. Thankfully, you can cancel or restart this subscription as you need it just by calling Nimble.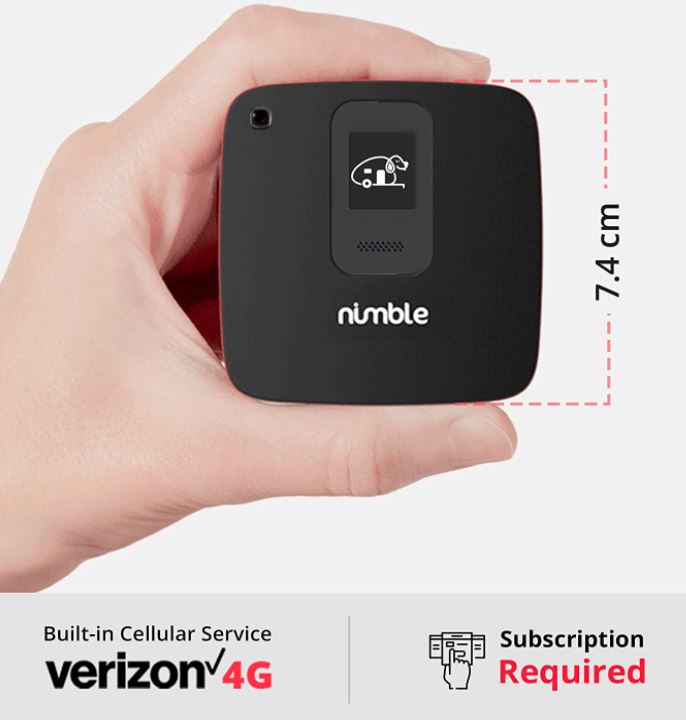 The Nimble doesn't work with Wi-Fi even though you would expect a wireless RV monitor to rely on this type of network. This is actually smart, however, as Wi-Fi networks can be unstable or unreachable in the more remote campsites people sometimes favor for their RV excursions. Plus, Wi-Fi networks can unexpectedly fail or sputter out, defeating the purpose of the monitor.
Instead, the Nimble uses Verizon's 4G cellular network, theoretically allowing it to maintain a signal no matter where you go. Of course, this is all determinant on Verizon's network's effectiveness – some folks have noted that the company's cellular signals are notably lesser in remote areas compared to metropolitan centers.
Still, this type of connectivity will theoretically be a better match for folks worried about the safety of their pet than a standard Wi-Fi connection. The Nimble further features a long-lasting and rechargeable battery.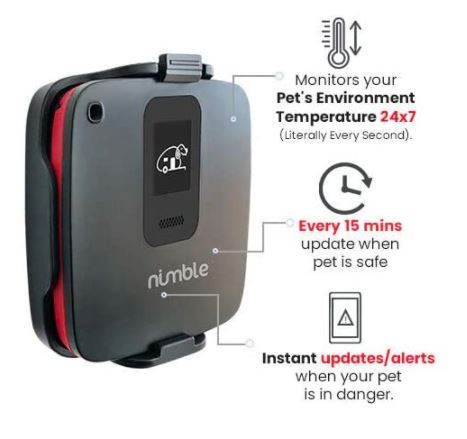 Monitoring Capabilities
An RV monitor's ultimate value is only determined by its capabilities, not how it looks or how easy it is to connect. To this end, the Nimble does a fantastic job – it can provide real-time updates on the temperature, humidity, and heat index for the inside of your RV as regularly as you like. This allows you to know whether the internal temperature is actually risky based on the relationship between humidity and temperature or whether you just need to open a window or two.
The monitor will send you text or email alerts depending on your preference whenever it determines that the temperature has exceeded safe limits. This variety of messaging formats means that it's unlikely you'll ever miss an alert, even if you tend to check one type of message more frequently than another. The app that allows you to remotely monitor the temperature inside your RV can be picked up for iPhones and Android devices alike. Installing the app is fairly quick and easy, as is registering.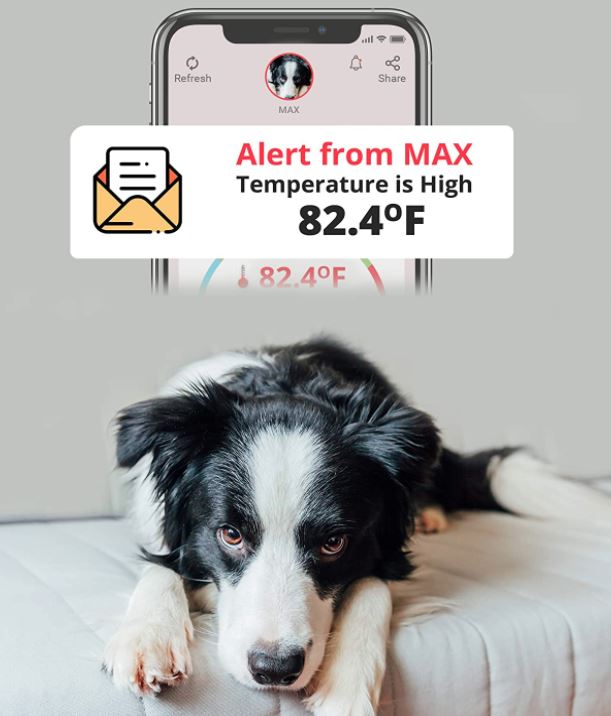 You can set up to five receivers for the alerts – this allows the entire family to keep an eye on the internal temperature of their RV, or for you to have multiple devices get messages to make sure you never miss one. Even better, the Nimble also alerts you to general power failures or loss for your RV. This means it can double as a general alert system, not only a temperature monitor for your pet alone. If your RV loses power, the pet monitor will continue to work for up to two days thanks to its internal batteries.
All in all, the Nimble's monitoring capabilities are quite appreciable and effective.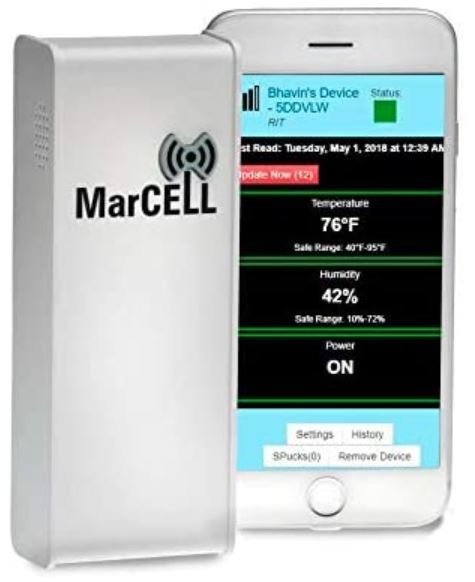 MarCELL Cellular Temperature/Humidity Monitor
The MarCELL Temperature Monitor is another innovative device that you can stick just about anywhere by screwing it into place or using a sticker on the back. It's more rectangular than square-shaped, but it's still fairly small and nonintrusive. The MarCELL comes with a high-quality lithium-ion battery that lasts for a long time by itself and should not lose much power capacity thanks to its construction. In other words, the battery capacity will remain high for a long time to come.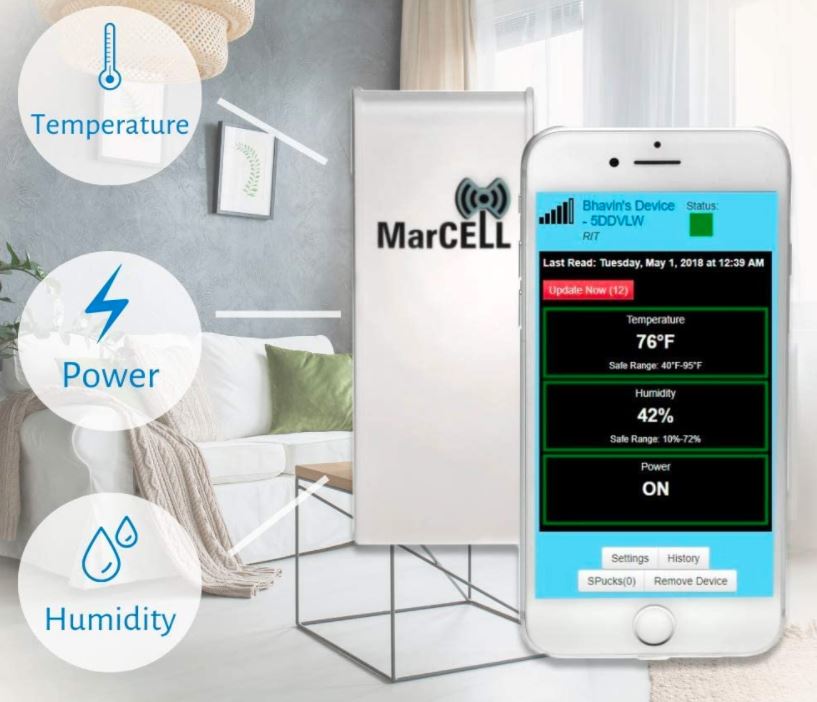 It also uses a 4G cellular network from Verizon rather than relying on a Wi-Fi network. Again, this carries the same advantages as mentioned before in that it doesn't need to work with a Wi-Fi router. In a normal suburban or metropolitan area, you shouldn't have any issues with connectivity. But keep in mind that Verizon cellular networks are a little spotty in the more rural or campsite areas you might frequent with your RV. It may be a good idea to investigate ahead of time and see if a particular area is a good spot for Verizon's network before relying on this monitor.
The MarCELL is significantly better than the Nimble in terms of the monthly subscription rate – you can get monitoring from this company for as low as $8.25 per month. This is only a little more than half the price of the Nimble's monitoring service. Thus, the MarCELL might be a better choice if you want long-term monitoring, like if you want to use the temperature and humidity monitor for your home in addition to your RV.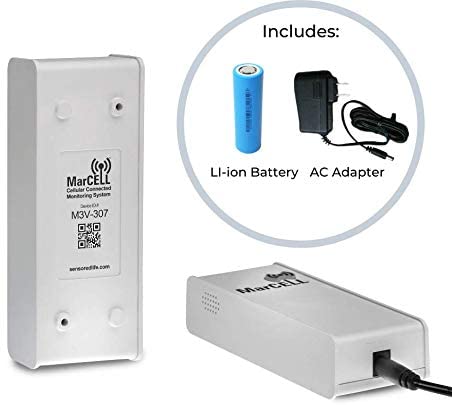 Monitoring Capabilities
The MarCELL's monitoring capabilities are pretty similar to those of the Nimble. It also provides you with the temperature and humidity ratings for the home or the RV in which you place it. It doesn't provide the heat index information that the Nimble does, however, but it does have a proprietary app that you can download for use on your smartphone and a laptop or any other electronic device. If you use the app on your desktop or laptop, you'll be able to check out in-depth charts that show you the temperature history for the monitored area. This can give you some insight into the long-term temperature fluctuations for your home or RV and help you create a safer environment for you and your pet. With these insights, you can program your thermostat more wisely in the future.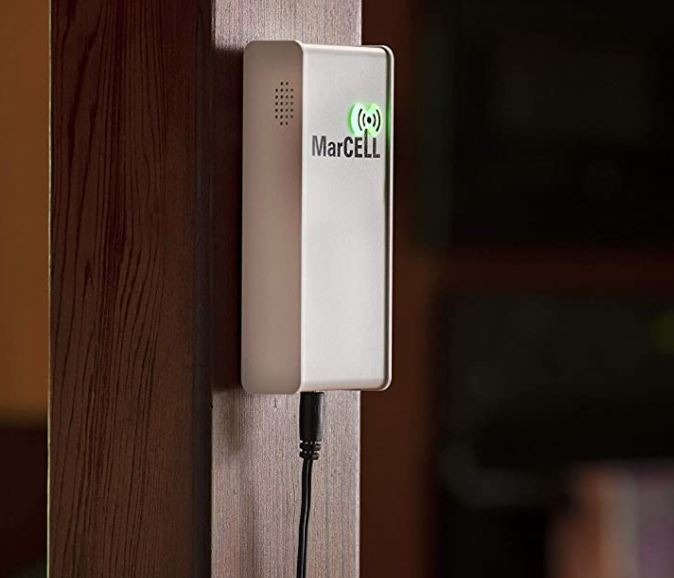 In terms of alerts, the MarCELL can send out text, emails, or call alerts depending on your needs. It'll default to sending out all three if you don't respond promptly to the first alerts sent out. The last variation is particularly nice since many of us tend to place our phones on "do not disturb" when we're relaxing and don't want to be inundated with text messages or emails. That the sensor actually places a call to alert you to dangerous temperature or humidity levels is an excellent feature and makes it less likely that you'll accidentally ignore an alert in favor of relaxation.
You can also alert you when power is lost for your RV or home. Because it has the lithium-ion battery mentioned above, it'll last for up to 48 hours even if there is a power outage. In the end, the MarCELL's monitoring capabilities are a little more in-depth and thorough than the Nimble's, with the exception of the heat index information you can get with the Nimble's mobile app interface.
Final Verdict
As you can see, the two temperature and humidity monitors are pretty similar from top to bottom, with a few key differences between them.
For starters, the MarCELL is a more affordable monitor in the long run, although the Nimble is cheaper upfront since it can be purchased for half the asking price and comes with a few free months when you register the device. Eventually, the MarCELL will catch up and become more affordable since you only pay about half as much for the monitoring service. But it will take several years for the price discrepancy to fully resolve. Basically, the Nimble might be a better choice if you plan on only sporadically or sparingly using the temperature monitor while the MarCELL might be a better option if you want to constantly monitor your home or RV for the foreseeable.
Both temperature monitors also use the same connectivity style over a 4G Verizon cellular network. Thus, they have the same potential issues with rural or wilderness areas. However, the MarCELL is a little better in terms of alerts since it also sends you phone calls in addition to texts and emails. The Nimble only sends the latter two alert types, meaning it's more easily ignorable by accident if you set your phone to "do not disturb" mode or otherwise don't hear the pings for texts or email messages. The MarCELL may be a better pick if you want to make sure you never miss an alert.
The MarCELL also has more in-depth information if you use the app on a desktop or laptop computer, while the Nimble provides temperature index information right on the mobile phone screen for the proprietary app. Both apps are intuitive and easy to use, but the MarCELL is arguably a bit better for home use while the Nimble's app might be a little better for camping for use with an RV since you may not have your regular desktop or laptop computer on hand.
So which is better? In our eyes, the MarCELL is a stronger choice for home use or for those who live in their RVs. It's a better pick for long-term monitoring and for in-depth information gathering, especially since it can display detailed temperature charts on regular computer screens. The Nimble, meanwhile, is a slightly better option for those who only need temporary or short-term monitoring or folks who will only now and again use the monitoring subscription – for instance, for monitoring their RV during their yearly summer camping trip.
Either option can and will work for most folks, however. We think they both provide valuable alerts and consistent messaging for pet owners who want to make sure that their furry friends never get hurt while staying comfy in an RV or home.