If you own an automatic sprinkler system, you understand the importance of a good schedule. Running your sprinklers at the right time of day can make the difference between green grass and a brown lawn. But sometimes, a schedule doesn't get everything right. For example, suppose it just rained. Watering a rain-soaked lawn will just run up your utility bills. Conversely, suppose you're under water restrictions due to a drought. You can end up needing to change your schedule on a weekly or even a daily basis. With an old-school sprinkler controller, this can become a real headache.
With a WiFi-integrated sprinkler controller, you can change your schedule quickly and easily from your smartphone. Depending on the model, you can also take advantage of a wide variety of other smart features. We should note that we're talking about true sprinkler systems with multiple zones. If you're looking for smart controllers for individual outdoor spigots, you'll find our review here.
Today, we'll be looking at four of the most full-featured sprinkler controllers on the market. The Rachio 3, the Sprinkl Control, the Orbit B-hyve, and the RainMachine Pro offer a lot of similar features. But there are also important differences that we'll highlight as we go along. Now, let's take a closer look.
Rachio 3 Smart Sprinkler Controller
The Rachio 3 Smart Sprinkler Controller is a slick, modern-looking controller with a white plastic case. The physical controls are relatively simple. There's a 4-way control pad that allows you to cycle back and forth between zones. You can stop, start, or temporarily pause each zone individually. A simple LED light bar tells you which zone is currently selected. If this sounds fairly minimalist, don't be too concerned. The Rachio 3 is meant to be controlled from your smartphone, and the app offers several more control options.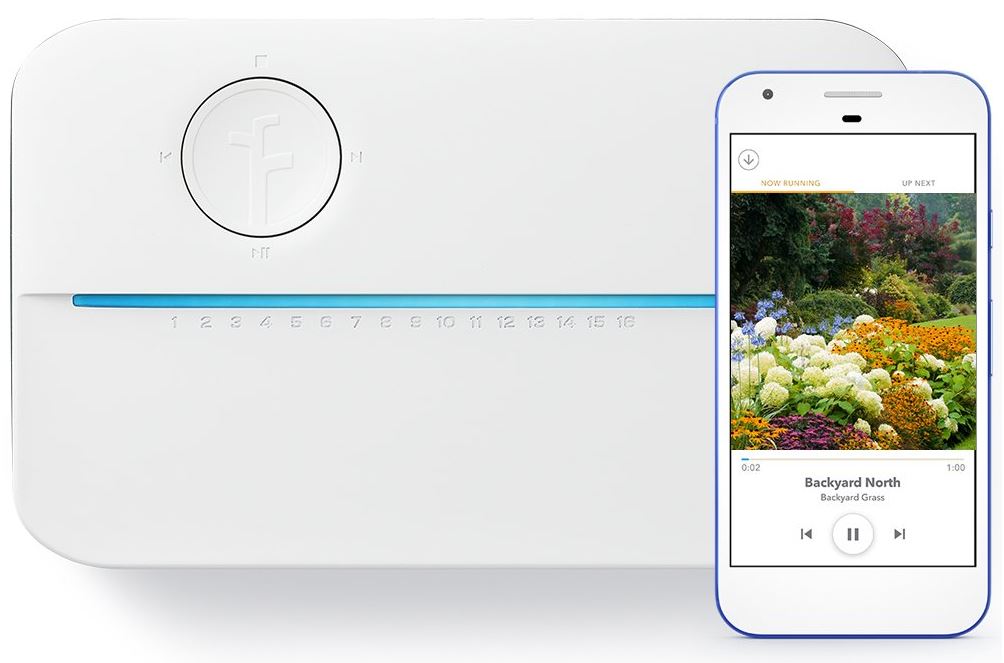 The unit itself measures 9.1 inches wide, 5.6 inches high, and 1.4 inches thick. At 2.85 pounds, it's light enough to mount easily without any extra hardware. The power supply uses an external transformer, with a female barrel plug. This makes installation quick and painless. Rachio even includes an installation tutorial in their app, which will walk you through the process step by step.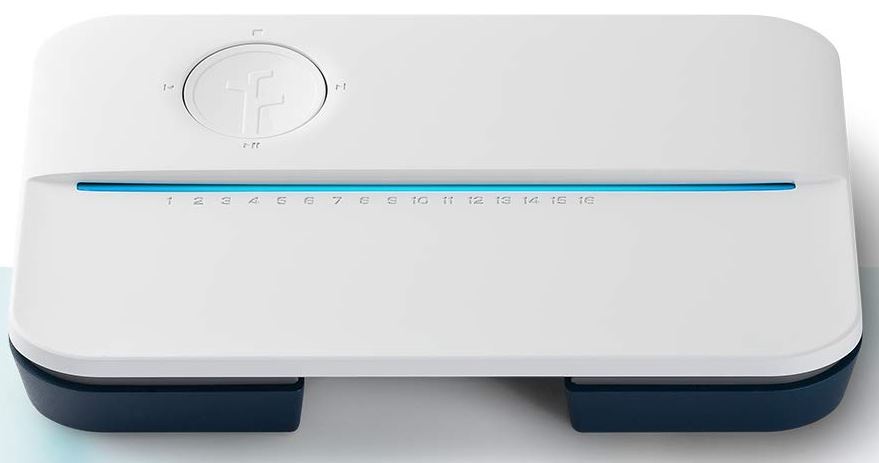 Smart Features
So, what makes the Rachio 3 so smart? To begin with, it monitors current weather conditions. If it's just rained, it will skip a day. If there are high winds, it will wait until the winds have let up. If the weather has dropped below freezing, it will wait for a warmer day. It will operate this way across all 16 zones, which ensures that you'll never waste money watering when it's unnecessary.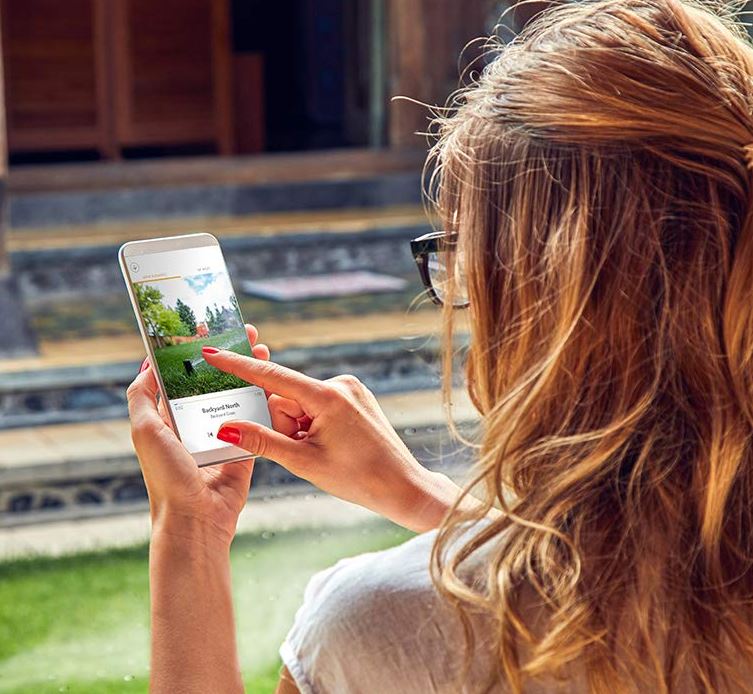 Rachio's app is available for free on iOS and Android. Through the app, you can create a separate schedule for each individual zone. This allows your sprinkler system to track with the patterns of light and shade in your own lawn. You can also use the app to turn off weather-sensing features altogether for individual zones. At first, this may sound unnecessary. But what if you have a zone that's heavily shaded, for example? It may not get as much rain as other parts of your lawn. So you could set that zone to water even if it's rained that day. Similarly, if one of your zones is shielded from the wind, you can turn off wind avoidance for that zone. This allows for a truly customized watering pattern that's tailored to your unique lawn.
The Rachis 3 is also compatible with all major smart home platforms. You can control it directly from your Alexa, Apple Home kit, Nest, or Google Assistant. This way, you can turn your sprinklers on or off while you're making your morning coffee.
Sprinkl Control
The Sprinkl Control is a smart sprinkler controller that's about as minimalist as they come. There are no physical controls at all, just a green control box. It measures 10 inches wide, 7.5 inches high, and 2 inches thick, with an attractive green case. Installation is a breeze. All you need is a small screwdriver and about 30 minutes of time, and you can connect all 16 zones. The kit even includes a set of stickers for labeling each of your wires. This ensures that you won't get them confused during the installation process.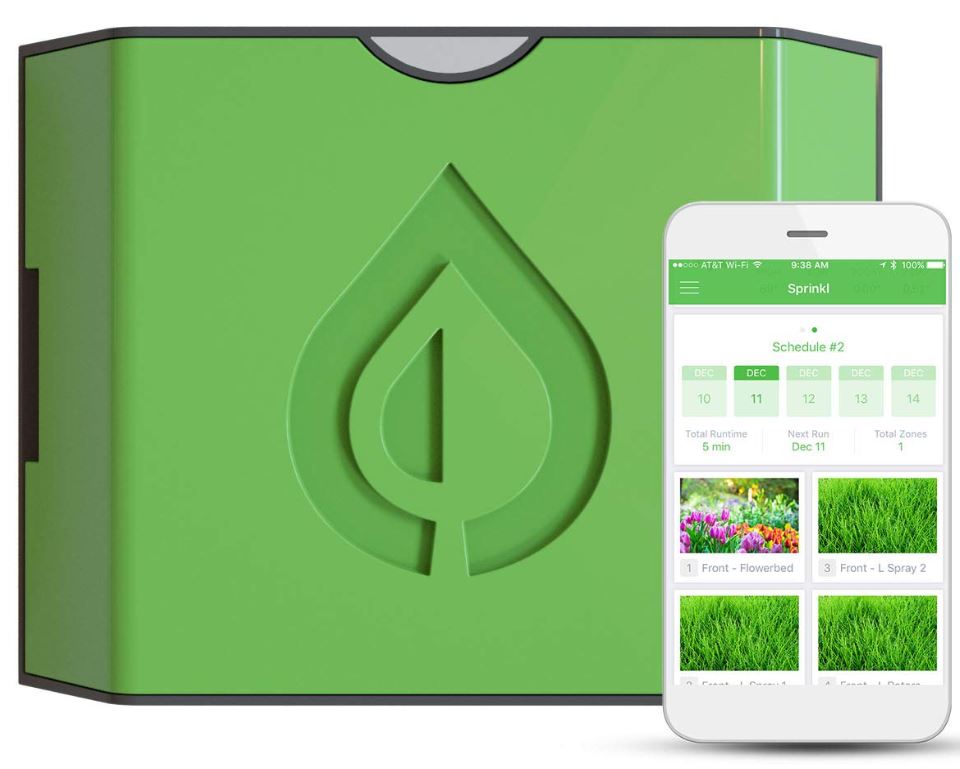 The Sprinkl Control weighs just over 3 pounds, so it's easy to mount on virtually any surface. It accepts a standard sprinkler power supply, so it's more or less plug and play. It also includes a battery backup. While the battery won't actually operate your sprinkler system in a power outage, it will save your schedule. As soon as the power is back up, your system will return to normal operation. This is a significant upgrade over an old-school sprinkler controller, which needs to be reset after every power outage.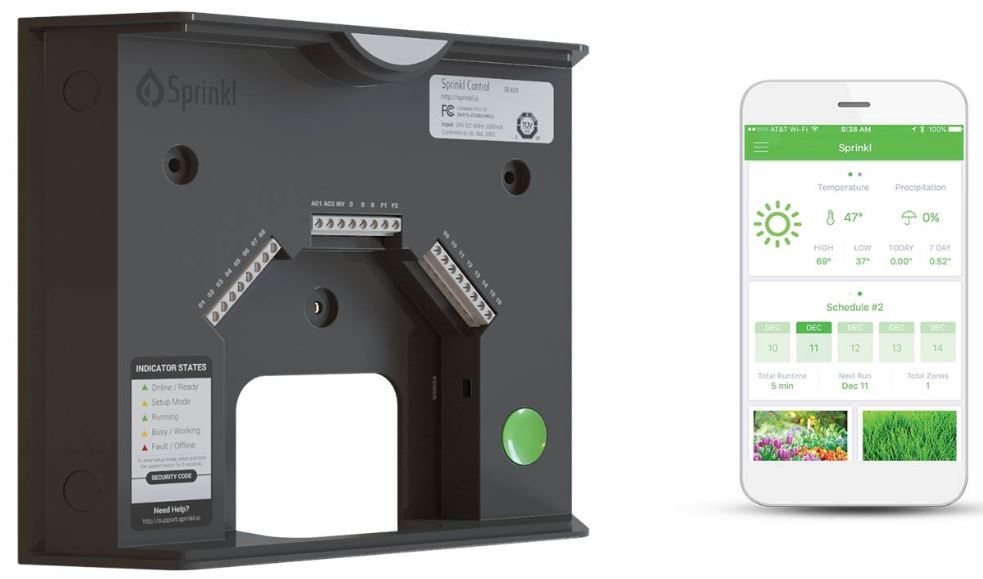 Smart Features
Like the Rachio 3, the Sprinkl Control monitors your local weather conditions and adjusts watering accordingly. In addition to monitoring rainfall, it also monitors temperature. As a result, it will water more during hot weather, and less during moderate weather. There's no subscription required for this service, so you won't be swapping utility payments for a subscription. The Sprinkl also monitors local watering restrictions. If there's a restriction in your area, it will automatically adjust to comply with local regulations. You'll receive a smartphone notification whenever this happens, so you'll always be kept in the loop.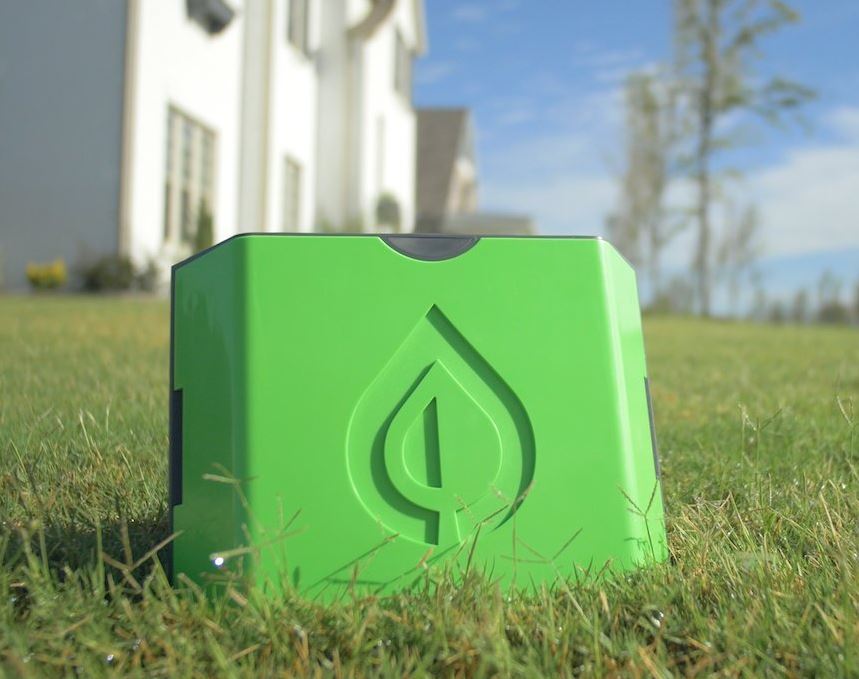 In addition, the Sprinkl Control is also capable of autonomous watering. In this mode, it will water only as needed, based on your yard's soil conditions. To use this feature, you'll need the Sprinkl "Sense" sensor, which is sold separately. The Sense comes in a 2-pack, which can be used to monitor different parts of your lawn. It's designed specifically to integrate with the Sprinkl Control, although you'll need WiFi coverage on your lawn for proper operation. For ordinary control, all you need is the Sprinkl app, which is available for free on Android and iOS. You can also pair the Control with your favorite smart home hub. Alexa, Siri, and other major brands are all fully supported.
Orbit B-hyve
The Orbit B-hyve is a little different than the other options on our list. It's designed to be mounted either indoors or outdoors, and is water-resistant. It comes in a plastic cabinet that measures 9 inches wide, 8 inches high, and 3 inches deep. The cabinet is lockable, so you can prevent tampering if you're mounting it outside of your home. It also weighs only 1 pound, which is exceptionally lightweight. The B-hyve runs on 110-volt power, so all you have to do is plug it in. Keep in mind, though, that it's only compatible with North American outlets. It comes in two different versions: a basic 6-zone version, and a more powerful 12-zone version.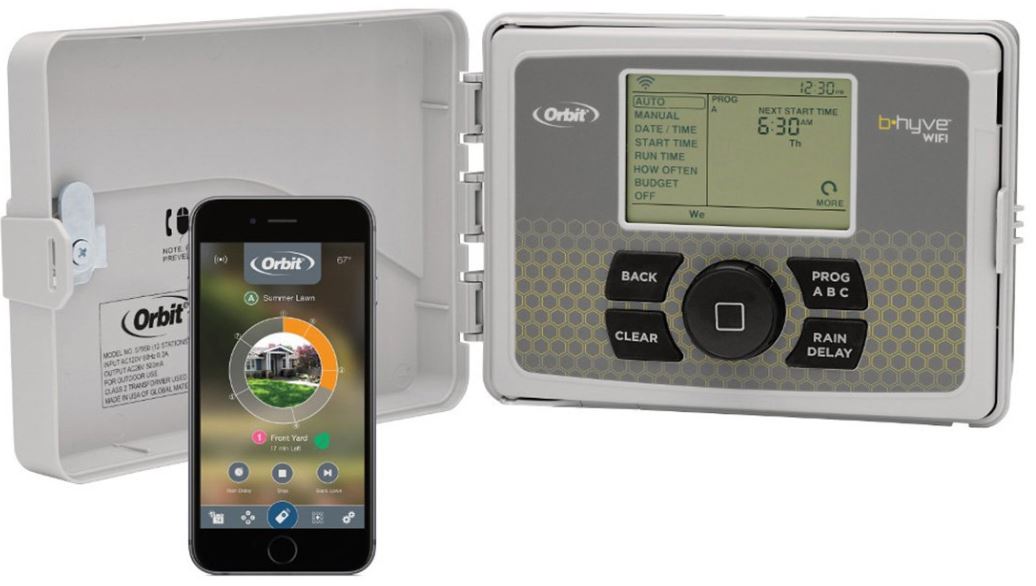 Inside the B-hyve's case, you'll find a fully functional LCD display along with a control panel. This allows for significantly more manual control than you'll see on most smart sprinkler controllers. On the manual display, you can set timers for each individual zone, stop watering, start watering, and perform other functions. There's even a manual "rain delay" button, which will skip watering for the entire day. None of this is necessary, given the B-hyve's app controls. But if you prefer old-school manual operation, the option is always there.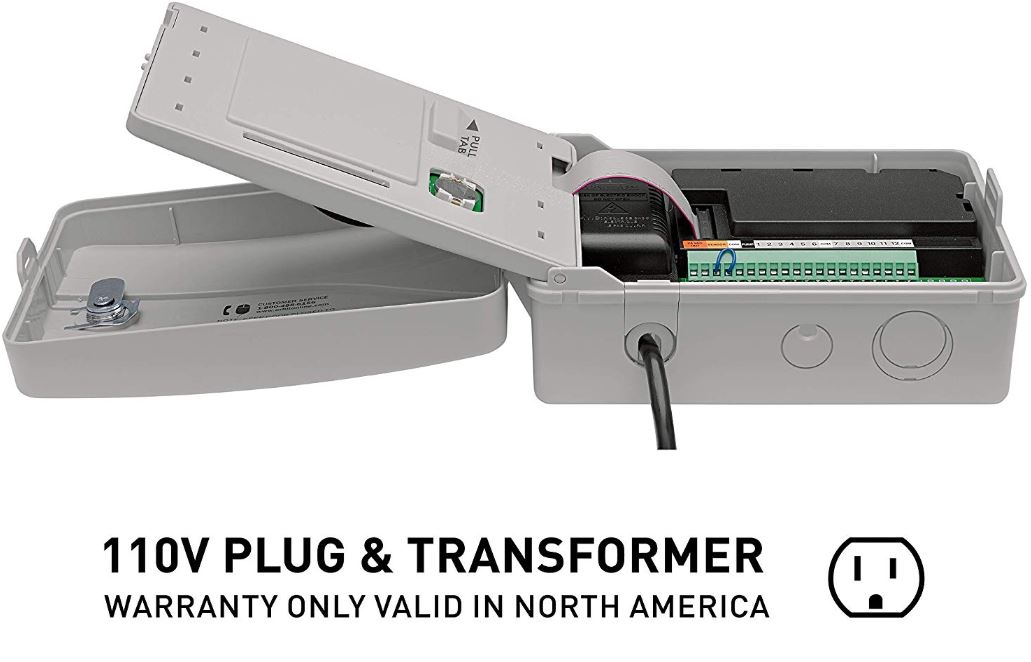 Smart Features
Like many smart sprinkler controllers, the B-hyve includes weather sensing technology. It will automatically adjust not only to your local weather, but even to the slope of your lawn. You can choose your own preferred weather feed. In rural areas with few local services, you can rely on a general NOAA feed. If you're in a major metropolitan area, you can choose a feed from your local weather station. This allows for customized, personal adjustments that are appropriate not just for your city, but for your neighborhood. If it rains or freezes, or even if there's powerful wind, the B-hyve will automatically adjust your watering schedule.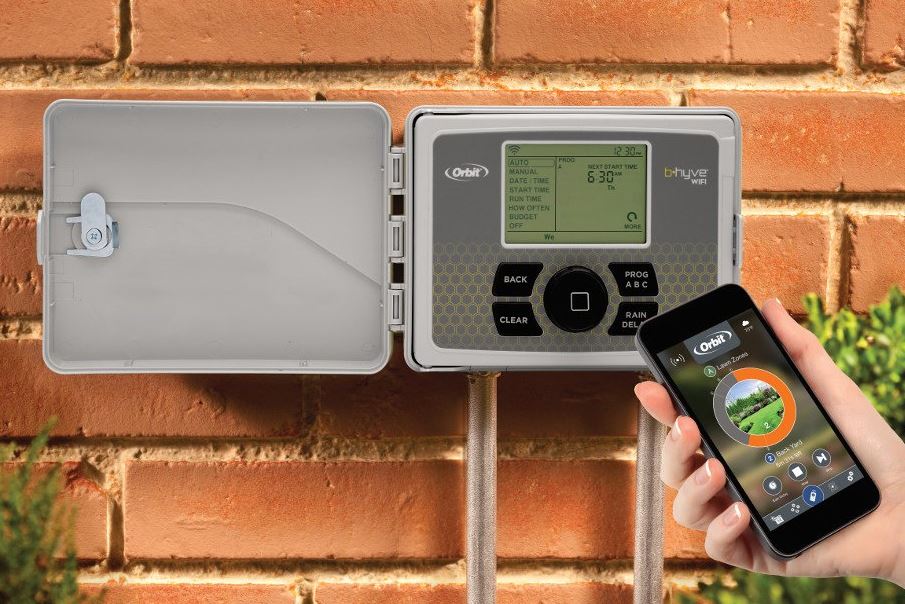 The B-hyve app is available for free on both iOS and Android devices. They also offer a web-based app, so you can even adjust your sprinkler settings from your work PC. Alternatively, you can always use the manual controls, or just let your system run automatically. Regardless, you've got plenty of options. You can also pair your B-hyve controller with voice controls like Alexa. This allows for easy voice control from anywhere in your home or office. You can even check the status with voice control. Although given the full suite of features offered by the B-hyve app, this shouldn't really be necessary.
RainMachine Pro
The RainMachine Pro is a compact controller that's only 6 inches wide, 6 inches high, and 1 inch thick. If you have limited wall space for mounting, you're looking at an ideal choice. At 2.85 pounds, it can be mounted on any interior wall, either in your garage or your home. It runs on AC power, and includes an adapter. Just connect your sprinkler cables, plug the RainMachine in, and you're ready to start watering.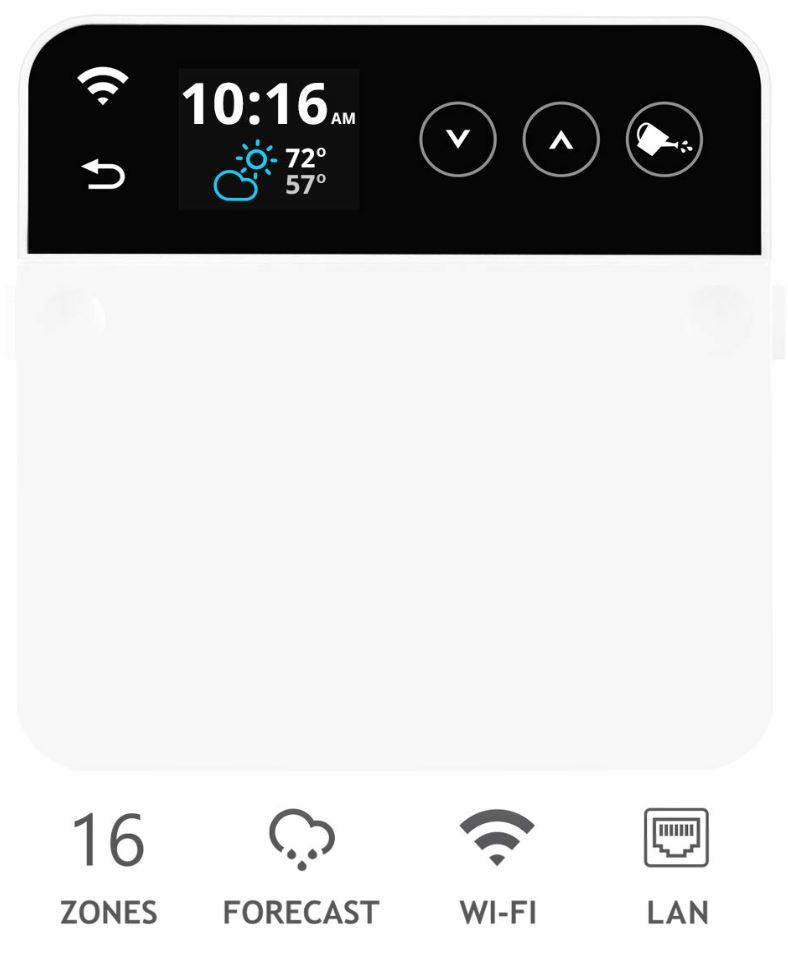 The controls themselves are relatively Spartan. You have an up and down arrow to switch between 16 different zones, and a start/stop watering button. Scheduling is performed via the RainMachine app, which is an obvious choice for smart features to begin with. The RainMachine also stores all of your settings locally, on the controller itself. This ensures that it will continue to operate as scheduled, even when your local WiFi network is down. It also guarantees your privacy. The less personal information you have saved in the cloud, the better.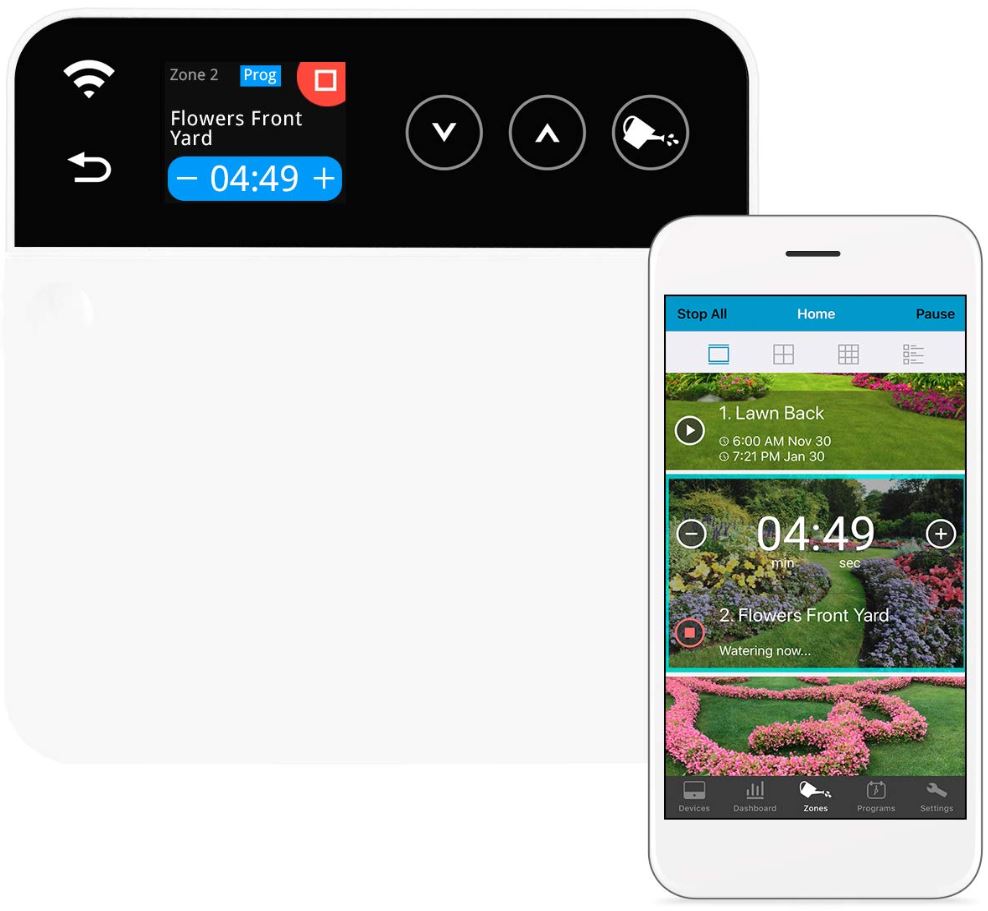 Smart Features
Like many other smart sprinkler controllers, the RainMachine Pro will adjust your watering based on local weather conditions. By default, it uses NOAA reports to manage your schedule. But you can use the app to change the readings to METNO, NetAtmo, or the Open Weather Map. You can even set it to make adjustments based on your local weather station, for a truly localized experience. The app itself is available for free on iOS and Android. This allows for easy operation on just about any device.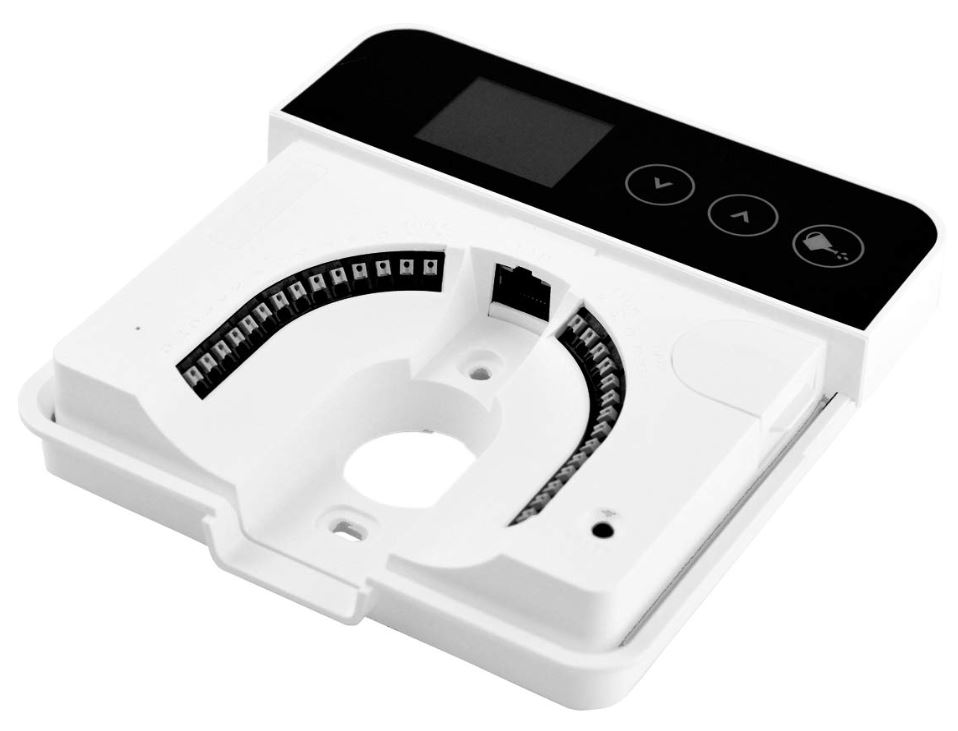 In addition, the RainMachine Pro offers free web-based controls. You can log in on your PC or laptop, and make adjustments from anywhere in the world. Long story short, there are plenty of ways to stay in control of your RainMachine. You can even view an analytics report, which will show how much you've watered on any given day. This gives you a unique window into how your watering budget is actually being used.
Final Verdict
So, how do these sprinkler controllers compare? Let's take them in order. To begin with, the Rachio 3 serves as a solid standard. It integrates with weather forecasts, and it offers plenty of app controls. If you want a no-nonsense controller, it's a solid choice. The Sprinkl Control, meanwhile, offers more advanced features. It's not anything to write home about if you use it as a standalone unit. However, if you invest in the Sprinkl Sense water sensors, it's an extraordinarily efficient choice.
The Orbit B-hyve is about as easy as it gets when it comes to installation. It uses a basic, 110-volt AC adapter, which means you can plug it into a standard wall outlet. Even better, the case is water-resistant. While other controllers need to be mounted indoors, you can mount the B-hyve anywhere you please. As for the RainMachine Pro, it's exceptionally versatile. It allows you to choose between several different weather services, ensuring you get the best adjustments possible. In addition, it stores all of your data offline. If you're concerned about privacy, the RainMachine is your best choice.