Transferring data is a common task that many computer-users are often faced with on a regular basis. Most accessories and peripherals operate using USB to quickly transfer data, but if you're stuck using the older version, USB 2.0, rather than the latest USB 3.0 version, you'll likely be wishing for an upgrade.
Although USB 2.0 can still transfer fairly quick at 480 megabits or 60 megabytes per second, USB 3.0 is capable of reaching speeds up to ten times as fast at up to 5 gigabits or 640 megabytes per second. With quicker speeds you'll experience less wait time to make for a more productive time spent to get things completed much faster than before.
Whether you're putting together a brand new system, or simply upgrading an existing computer, we're going to outline a few of the best USB 3.0 PCI-Express add-on cards for 2016-2017.
Inateck PCI-E to USB 3.0 PCI Express Card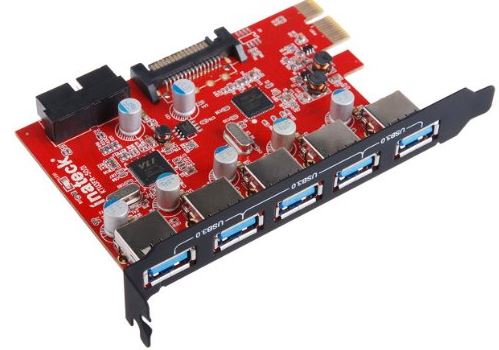 Anker Uspeed USB 3.0 PCI Express Card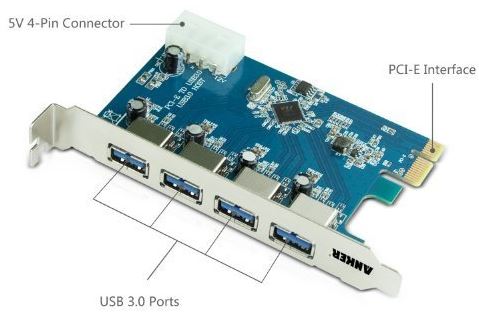 Rosewill 4-Port USB 3.0 PCI-E Card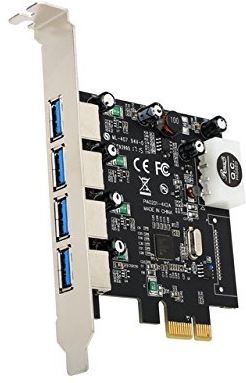 SAWAKE 4 Port Pin USB 3.0 PCI-E Card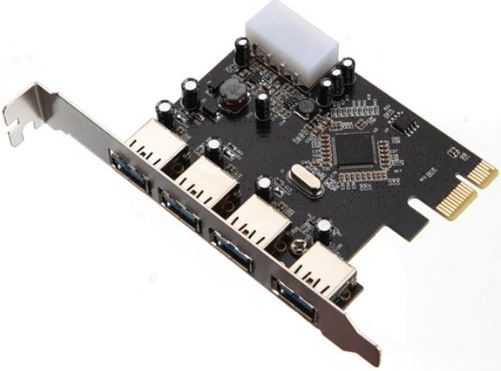 Final Thoughts
Although many new motherboards and pre-built computers may come with a few USB 3.0 ports, you may either want to add several more or simply add a couple additional, depending on your specific needs and what you'll utilize your system for. Offering the fastest transfer speeds of up to 5 Gbps or 640 Megabytes per second, you'll likely spend less wait time and have more productivity to finish certain tasks in a much more acceptable time-frame.
We've over-viewed, outlined, and reviewed a few individual PCI-Express cards that are all easy-upgrades for the novice computer users. Adding an additional PCI-Express card doesn't have to be a daunting and cumbersome tasks – a simple plug and play upgrade is all that's required in most situations – especially if you're using a newer Operating System.
Although they're all great options, we're going to recommend the Anker Uspeed USB 3.0 PCI Express Card above the rest since it comes packed with a generous 12 month warranty period. But if warranties aren't all that important to you, you'll likely be fine with either option since they're all backward compatible with USB 1.1 and 2.0, and work well with virtually any Operating System that's out there.
If you're looking for the highest level of compatibility, be sure to checkout the Inateck PCI-E to USB 3.0 PCI Express Card since they offer Mac-specific PCIe cards and a variety of available inputs – all of the way up to seven USB 3.0 ports.
On a budget and in need of a simple option? Although all of the ones we've covered are quite inexpensive, the SAWAKE 4 Port Pin USB 3.0 PCI-E Card is priced less than all of the others.