Home security systems are quickly becoming this years next hot trend. Instead of renting an expensive professionally managed system, modern technology allows these cameras to be set up quickly and easily.
When you're setting up a modern security camera in your home, you need more than just a camera. You need an entire system. We've already taken a look at a few of these systems, but the technology is still new to the market. Every year, better options are hitting the market.
The Blink XT home security system is a second generation product. Featuring several improvements and upgrades, this looks like it may be the system to get. In this review, we'll be going hands-on to find out what it can do. We'll walk you through the features one by one, and help you decide if this is something that you should have in your home.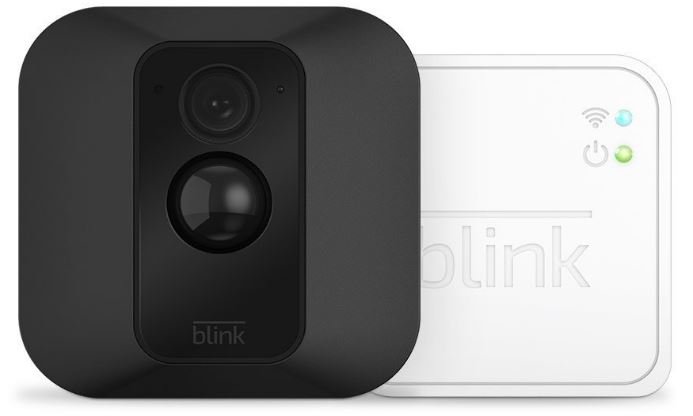 First Look
There are two components to the Blink XT system. You've got the camera, which can be used both indoors and out. You've also got a base station. This is the "brain" of the whole system. It provides you with a way to communicate wirelessly with the camera, as well as a number of smart features including motion detection, push notifications, and visual filters for low light.
Where the Blink XT improves over the original Blink is with it's communication features. Featuring a 4G cellular connection, battery backup, and fully managed cloud server, the Blink XT is able to continue to function, even without power and internet. Normally, these features are complex to set up. But thanks to the cloud service, everything is automated. There is a monthly fee for these features, but it is optional.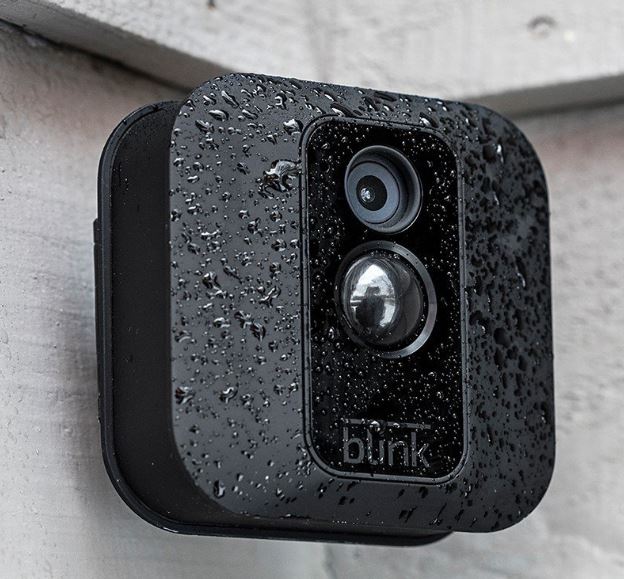 Setup Procedure
When you first unpack your Blink XT system, the first step is to get it up and running. Unlike many IP cameras on the market, the Blink XT is extremely easy to get running, even if you don't have a lot of technical know-how. The first thing you need to do is plug in your base station, which blink calls a "sync module". You can plug it into any wall outlet in your home. In order to get a good connection, we highly recommend that you plug it in within 500 feet of where you intend to place the camera. Here, the priority should be to get a good line of communication with your router.
Once the sync module has turned on, you download the free Blink app to your Android or IOS phone. You'll be asked for some configuration data, such as your network name and password. After a few quick questions about how you want to use your camera, your phone will be synced with the communication module.
The final step is to place the camera wherever you like. It includes a rechargeable battery, so there is no need to set it up. Just mount it wherever is convenient, and your home will be secure.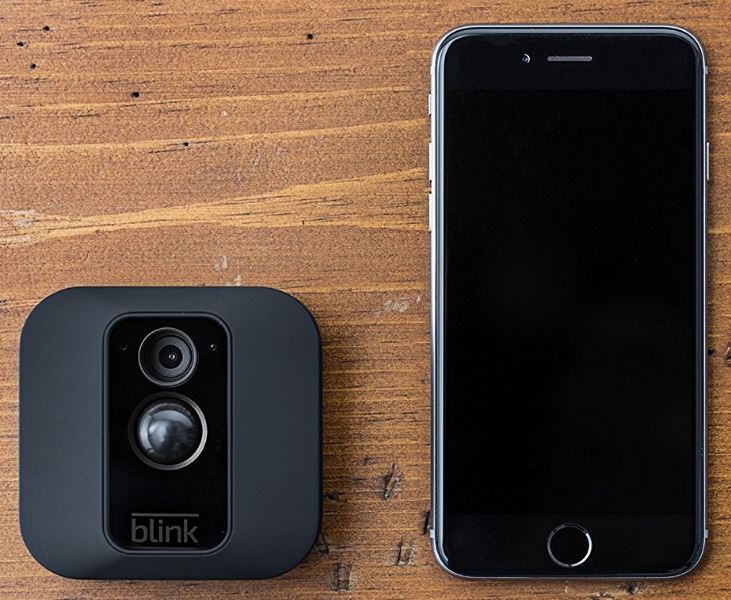 Camera
No matter how many additional features a manufacturer includes, nothing can compensate for a low quality camera. Fortunately, Blink doesn't disappoint. The XT camera has some significant improvements compared to the old design, starting with the look. It's new black case is sleek, yet aggressive. It features a matte black design al the way around, with a translucent cover over the light and motion sensor.
The camera is powered by two AA lithium batteries. Although these are the standard form factor, these aren't your regular batteries. They have a full two years of battery life, so you won't have to think about changing them for quite a while. When they do finally run out of juice, you'll get another 6 months of life with a standard set of batteries. If you upgrade to a high end set of rechargeable AA batteries, you'll be able to get the original 2 year battery life.
Of course, the functional upgrades aren't the only thing Blink's changed. The image sensor also has seen a significant improvement. Instead of the 720p video from the old model, the new one records in full 1080p HD. This might not be the highest resolution on the market, but with the low noise sensor, the video is clear and easy to see – perfect for a home security application.
Another improvement to the image quality is the inclusion of infrared night vision. The last model has a high sensitivity, so it could produce passable images at night. But now, infrared night vision produces significantly better images. Infrared light is invisible to the human eye, but cameras can see it. This is like having an invisible spot light mounted on your camera, so even when would-be criminals think it's dark, everything they do is caught on metaphorical film.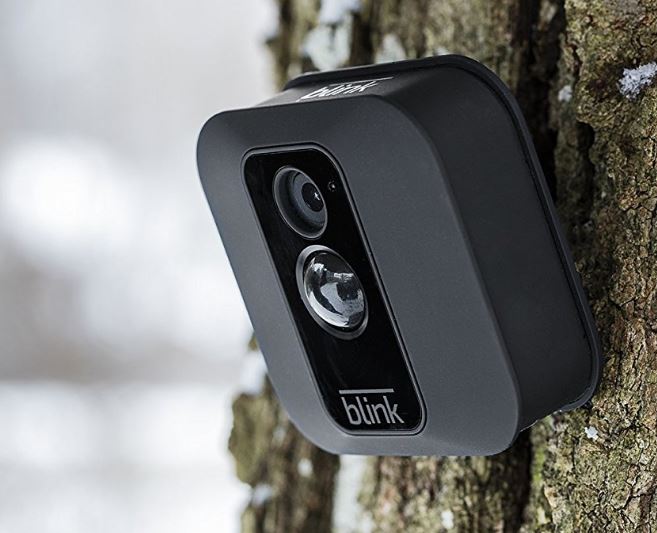 Local Features
Even though there is a subscription option available for the Blink XT, there are still plenty of free features available. The most important is motion detection. This isn't video-based motion detection, which can often be set off by visual distortion or errors. There is a fully featured motion detector, so this camera system has the same level of accuracy as a household security system.
Now, you're not going to want to have a notification pop up on your phone every time you walk by. You'll want a way to arm or disarm the system. There are two ways to do so. First, you can set a schedule. This will allow the security system to turn on or off every time you go to work, or go to bed. You can also arm or disarm manually from your phone, so you'll keep your house protected for those odd times you've got to run out for a quart of milk.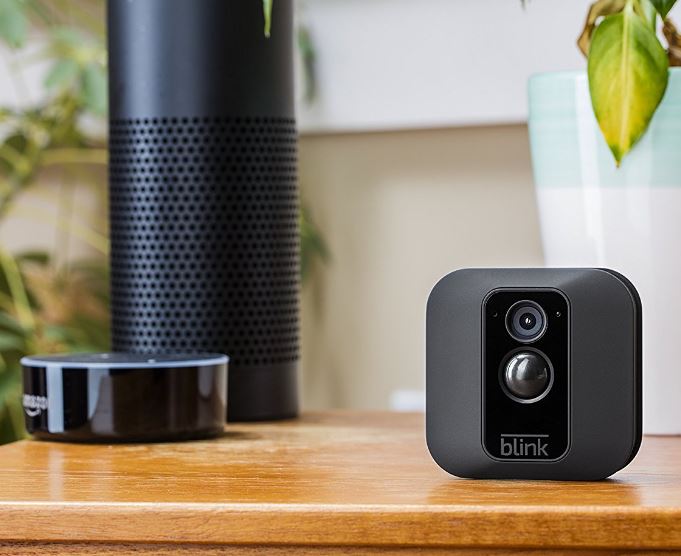 Cloud Features
Blink gives you two hours of cloud storage for free. Whenever the camera is armed and a motion event is detected, it will start recording into your free cloud storage space. If you're quick to check your notifications, you will never need more storage. When you run out of space, Blink records over the oldest footage first, so you're not going to lose anything recent.
If you want to sign up for their $10 a month plan, you'll get an entire month of free storage. If you're only looking to stream live video, that is always included free of charge. While many systems don't require the cloud for this, the fact that Blink routes your video through the cloud means that you'll always get a high speed stream, independent of your home internet connection.
Is it worth buying the monthly subscription to activate additional cloud features? Well, that depends. If you already spend a lot of time on your phone, we don't really feel it's necessary. If you often leave cell reception for a long period of time, the value becomes obvious. There are no contracts, and no cancellation fee. In our eyes, we'd just activate it when we were about to go on a vacation, and cancel it when we were spending a lot of time at home.
Disadvantages
By design, the Blink XT camera system allows you to have up to 5 cameras installed. We were hoping that we'd be able to set a schedule separately for each camera. For example, the one in our entrance way should be on all the time, while the outdoor ones don't need to be on as often. For now, you're going to have to operate on a single schedule that controls all of your cameras.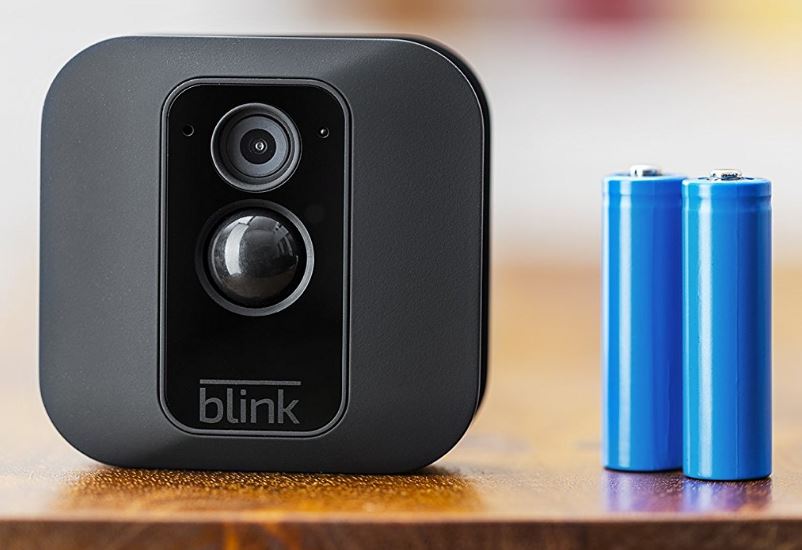 Final Verdict
Overall, the Blink XT is one of the best values on the market. It's cheaper than most competing products, and still has a number of advantageous features. The fact that everything goes through a cloud server means that your video isn't going to stutter or lag if your home internet connection is slow. The video quality is excellent in both day and night, and the built in microphone gives you ears on the ground as well as eyes.
Could you get a comparable camera? Absolutely. But what you wont' find is a comparable camera that is incredibly easy to set up, and is still sold at an affordable price. If you're interested in securing your home, the Blink XT is the camera system for you, whether you're mounting it indoors or outdoors.
Should you upgrade from the original model? Well, that depends. Blinks new cloud service is also compatible with their old system, provided that you have the communication add on. In our eyes, the only reason we see to upgrade from the old model is to improve the quality at night. If this isn't an issue for you, the new one might not have enough new advantages to be worth while. But if you don't own the old one, we'd definitely recommend going for the latest version, as you don't save much money buying outdated hardware.