Want to game online? Unless you've got a gaming headset, you're going to miss out. Your headset is your line of communication with your team mates, turning your virtual experience into a collaborative one.
Should you buy the cheapest headset you can get, or purchase a high end model? For most, the answer is somewhere in the middle. Since your headset is providing you with audio as well as voice, getting a decent model is important. Audio plays a huge roll in how well you game. When the audio is clear and detailed, you'll be able to better respond to audio cues, keeping you informed of what's going on off screen.
Note: At no extra cost to you, we may earn a commission for purchases using our links. Learn more.
You're not the only one who will benefit from a high end headset either. Every one of your team mates will resent the person who is broadcasting squelchy, distorted audio from their $8 Ebay special. In some cases, it might even get you put on mute.
Turtle beach has always been one of the most popular manufacturers of gaming headsets. Combining high quality with incredible value, gamers know that they can turn to turtle beach for a deal. But not all of their headsets are created equally. In this review, we'll be taking a look at the Stealth 600. We'll go hands-on and see how this headset performs. After, we'll help you decide is this is the best choice for you.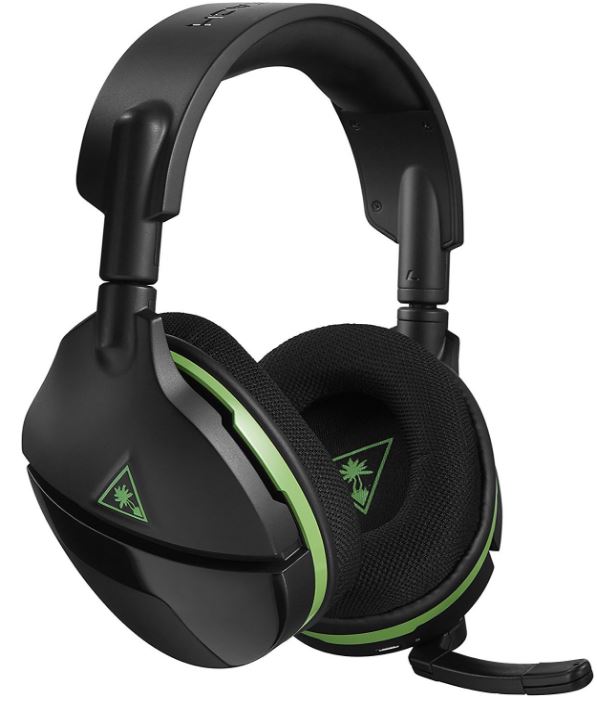 Basic Overview
The Turtle Beach Stealth 600 is a mid-range headset designed for Xbox owners. It supports Xbox's wireless audio, so you're not going to get tangled up in any unsightly cables. But the main selling point of this headset is their surround sound feature. With this, you won't just hear the sound, but you'll hear the direction it's coming from. Shots fired right behind you? With surround sound, you'll know where to turn before your teammates do, as the detail goes well beyond what is provided by stereo headsets.
Design
Whether you're lugging your console to a LAN party, or just chilling out in your man cave, the appearance of gaming accessories is important. For many consumers, the look is what separates the serious gamers from the beginners. If you have some style, others will take you seriously.
Gaming headsets are available in a range of styles. You've got the sleek and professional, and the aggressive and intense. With the Stealth 600, Turtle Beach struck a balance between the two. They combine smooth curves with sharp edges to create something that looks professional, but maintains a visual edge. The headphones are accented with a lime green band, adding a bit of visual flair that is sure to capture everyone's attention.
Sure, these might not be the most visually impressive headset on the market. But they definitely look good, and gamers of all ages will appreciate the style.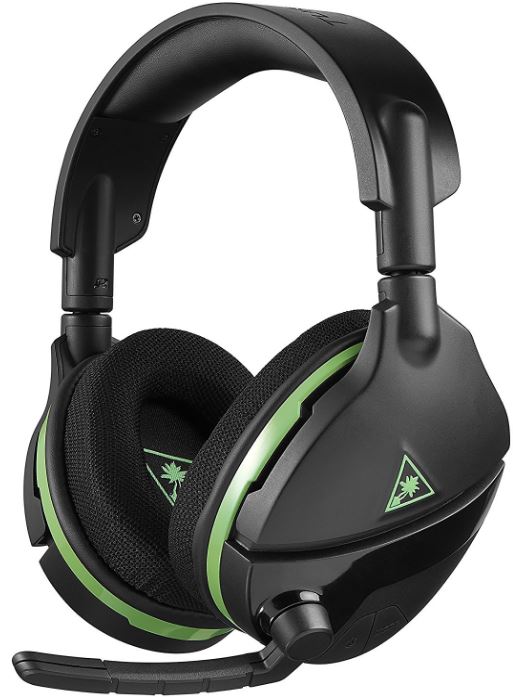 Sound Quality
Turtle beach has a ton of options and features that can help improve the sound, but even with these features disabled this headset sounds great. It's got 50mm drivers, which is extremely large for headphones. This allows them to create slamming base, without distorting the highs or the mid-range.
It was obvious to us that this headset was designed for gaming. The sound signature isn't something you'd use for music. It's a careful balance between clarity and presentation. Sure, the background music is engaging and tonal. But the Stealth 600 have a way of bringing even subtle elements to the forefront of the audio landscape.
Not enough for you? With the superhuman hearing feature, you can give yourself a competitive edge. This is an audio feature that enhances quiet sounds. Whether it's the sound of your enemy reloading around a corner, or the subtle tap of footsteps approaching, superhuman hearing will increase the volume and let you hone in on your enemy.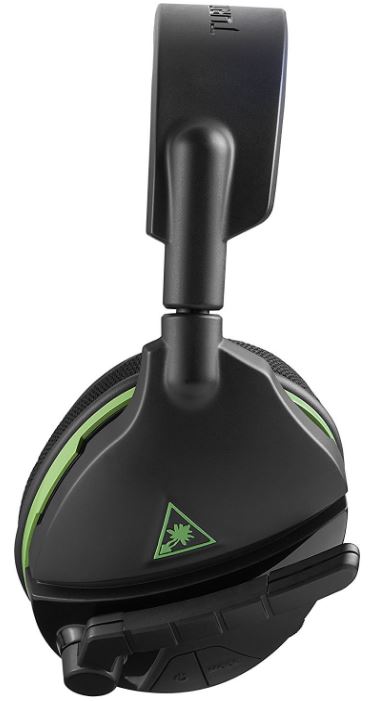 Surround Sound
Many Xbox One games support Windows Sonic surround. Since this headset is compatible, you can take advantage of the lush sonic landscapes this feature creates. However, it's important to understand how this feature works, and manage your expectations of what it can do.
Sonic surround is not the same as using a real 5.1 or 7.1 system. In reality, it's more of an expansion of how stereo works. Imagine, for a moment, that you've got a car driving by. You'll first hear the sound increasing in your left ear. It will briefly be equal in both ears, then the car will fade away in the right ear. Even though you've only got two channels, you can tell where the car is.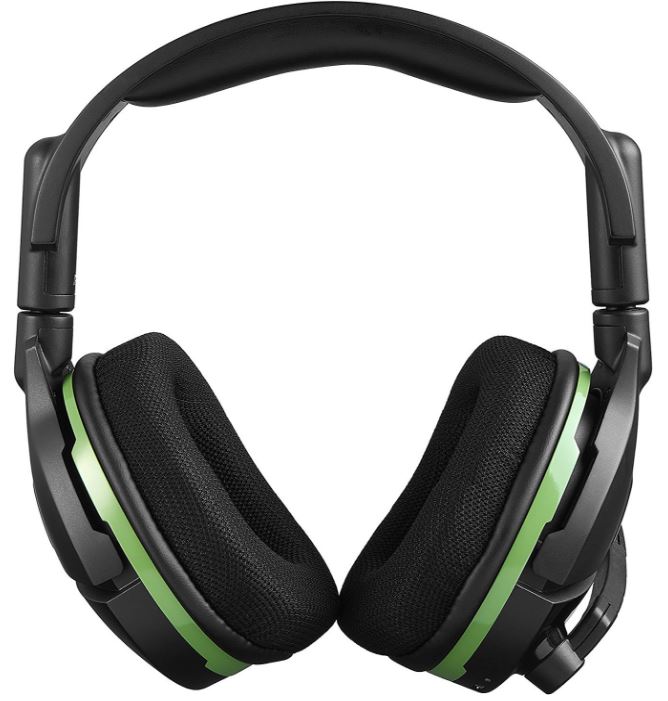 What Sonic Surround does is separate all of the different sound effects. It precisely controls the timing and volume in each ear, allowing your brain to mentally position the sound.
The advantage, however, is that this is not a filter. You're still getting sound at the same level of quality as the original, uncompressed stream.
In real world usage, you definitely notice the expanded sound stage. You can immediately tell which direction audio is coming from, and it definitely gives you an edge in your game.
We wouldn't recommend this technology for movie buffs, but in gaming it makes perfect sense. You should think of the surround features the same way you think of the super human hearing. It's not the same precise positioning you get with a real 7.1 speaker system, but it is something that can give you a powerful competitive edge in your game.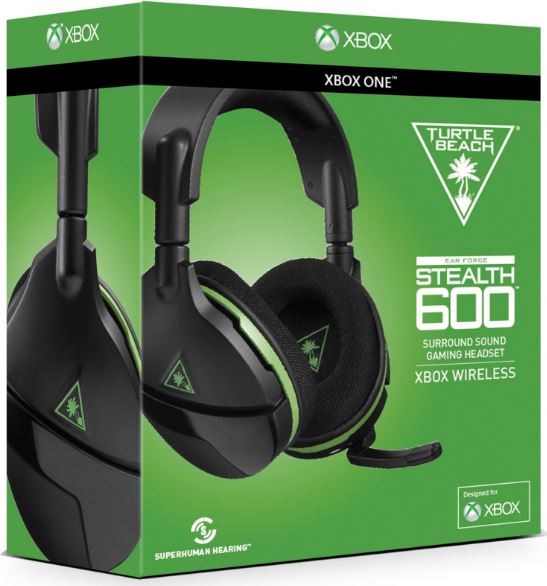 Functionality
In terms of real world usage, it's obvious to us that this headset was well thought out. It charges using a standard Micro-USB cable, and has a 15 hour battery life. This is long enough for even extended gaming sessions, so you'll never be caught with a dead battery.
The microphone is extremely easy to flip up and down. You can transition from speech to privacy with just the flick of the wrist, as the microphone is muted when flipped up. You're also not going to bombard your team mates with a blast of over amplified sound, or force them to try and understand what you're whispering into the mic. By hitting the mic monitoring button, you can hear your own voice. This allows you to correctly set the volume, and talk at a natural sounding volume.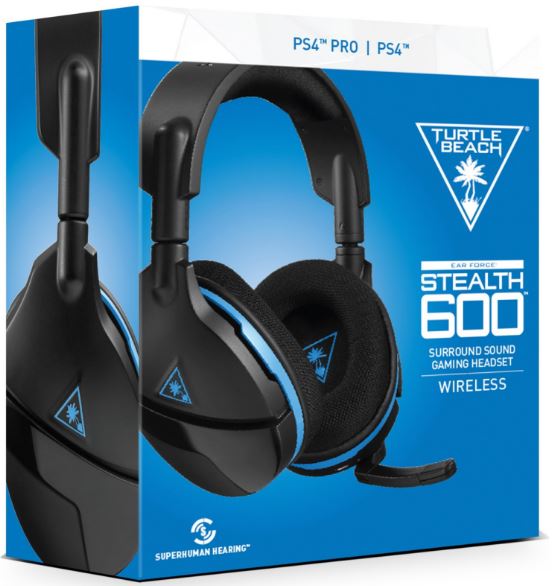 Comfort
The ear cups are circumaural, which means they fit around your ear. There is no pressure on any part of the delicate cartilage on your ear, so they are comfortable to wear for long periods of time. For gaming headsets, this isn't uncommon. This is commonly accepted as the most comfortable design to wear, and it accommodates the larger drivers preferred by gamers.
What is unique about this headset is the way that the ear cups attach to the headband. Notice that they stick out a little bit? This feature is specifically designed for those of you who wear glasses. This headset isn't going to press the frames of your glasses against your head, preventing one of the most common discomforts.
Both the ear cups and head band are wrapped in a mesh fabric, stuffed with medium density foam. This form strikes a balance between supportiveness and softness, making them ideal for long gaming sessions.
Disadvantages
If you don't own an Xbox One or Playstation 4, you're out of luck. We wish that this headset was compatible with Windows. After all, Microsoft's surround sound system is commonly supported by windows gamers. Although there have been a few hacks to get Xbox Wireless headsets to work on Windows PCs, installing them can be complicated, and support is spotty. We'd only recommend this headset if you're buying it exclusively for Xbox One or PS4 Gaming.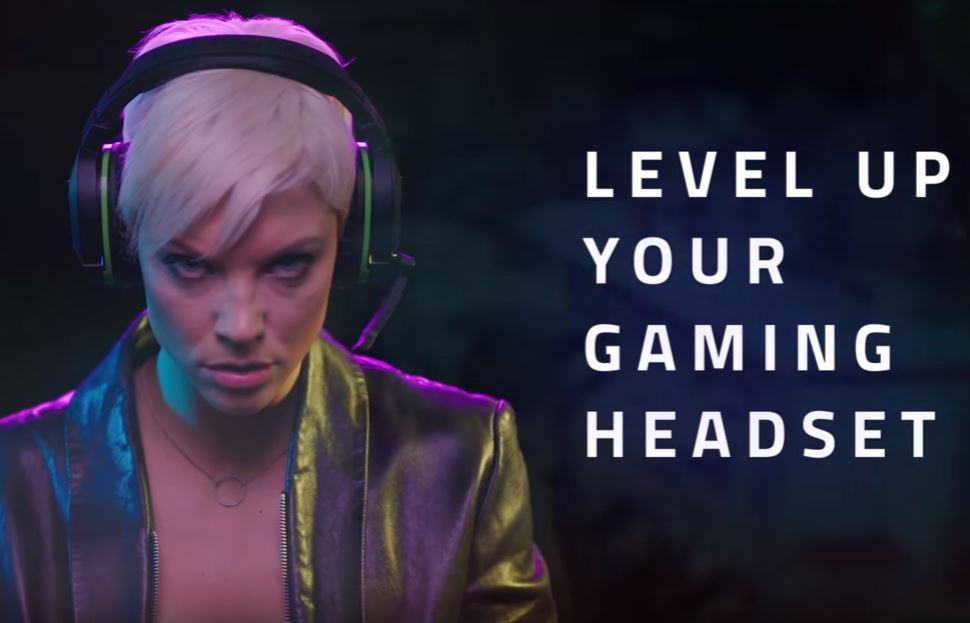 Final Verdict
Whether you're buying your first gaming headset, or upgrading from another model, you can't go wrong with the Turtle Beach Stealth 600. This headset has impressive sound quality, and several filters and features that can drastically enhance your gaming experience. You'll have better awareness of what's going on around you, giving you a competitive edge that your enemies will resent.
Sure, the exterior is a little understated. But this headset doesn't have to show off. From the moment you place it on your head, you'll know that it's one serious piece of technology.
Is the Turtle Beach Stealth 600 for you? Well, that depends. If you like the idea of having your sound enhanced, then you'll love the 600s. But if you like your audio as natural as possible, these aren't the studio grade models you're after. Instead, you might prefer something like the SteelSeries Arctis 5. In our tests, we found that they had an honest, yet detailed sound signature, making them a good choice for those of you with audiophile tendencies.
Please consider sharing:
Note: At no extra cost to you, we may earn a commission for purchases using our links. Learn more.