Valentine's Day is just about here, so you know what that means! It's one of the best times of year to give a thoughtful gift to your loved one, or maybe even yourself.
Whether you or your loved one is prepping for off-grid living or interested in portable power for camping, BLUETTI is no stranger to the industry.
Starting on February 6th, they're slashing prices on some of their most popular products. That said, it's a great time to acquire one of their many high-end power stations or backup battery systems.
Today we'll outline and discuss each set of products that they're slashing prices on. Let's get right into it.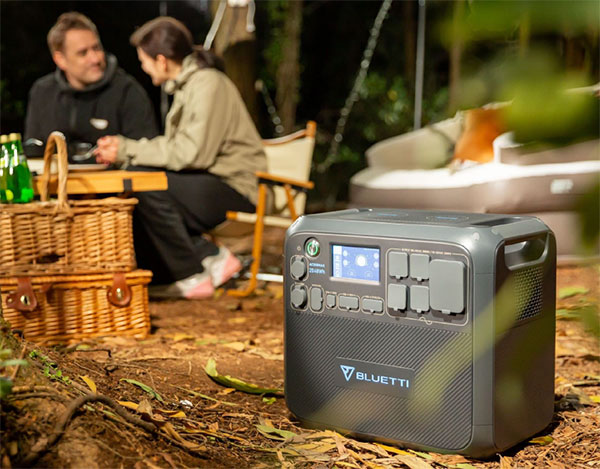 BLUETTI AC500+B300S / AC300+B300 Combo
With several hundred dollars off the retail price, the AC500 is viewed as the most impressive BLUETTI release of 2022.
Packed with an incredible capacity from 3,072Wh, users can connect multiple B300S batteries to ramp up the capacity all the way to 18,432Wh. Simply put, this is enough power to support off-grid living from one day to beyond a week, depending on your specific power needs.
By combining a solar and AC input, re-charging the AC500 is incredibly quick. In fact, it can achieve a 0 to 80% charge in 60 minutes using this method. This is faster than almost any and every other competing power station currently on the market.
With $699 now slashed from its price, the AC300 is a step down from the AC500, but not by much. Capable of a total capacity of 12,288Wh using multiple B300 batteries, it offers a hefty backup solution for anyone needing reliable power. Best of all, it boasts a 3,000 pure sine wave inverter for operating high-load appliances and devices without any qualms.
BLUETTI AC200MAX: The Most Versatile Power Station
Originally priced at $1999, the AC200MAX is now discounted by $400. At the current $1599 price-point, you're getting a ton of capability at a very fair bargain.
As one of the most popular products of their lineup, the AC200MAX utilizes an internal LifePO4 battery to provide as many as 3,500+ full charge/discharge cycles. After that, it'll still operate at 80% capacity for its remaining lifespan. Simply put, it'll easily last over a decade with normal use.
Built into the front of the unit is virtually any charging input you could think of. Most impressively is the integrated 2,200Wh pure sine wave inverter that's ready to power up or charge any AC powered devices or appliances.
And with a 2,048Wh capacity, the AC200MAX has enough energy storage for full time RV living or emergency backup power for your cabin. If the 2,048Wh capacity isn't enough, users are able to attach multiple B230 or B300 expansion batteries to increase the watt-hour rating by 4-6 times.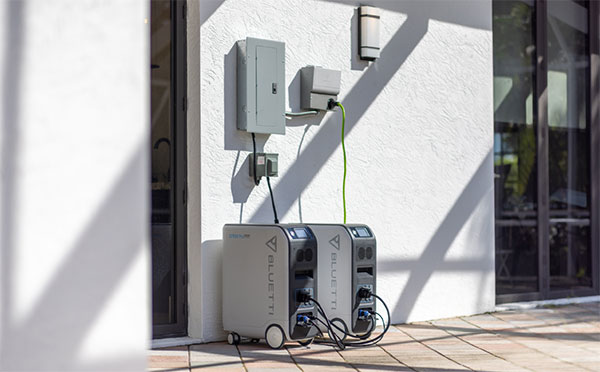 BLUETTI EP500 / EP500Pro: Unmatched Backup Power for Your Home
As one of BLUETTI's largest and most high-end product, the EP500 and EP500Pro offers a powerful solution to those solely needing a home backup power system that's ready to go at a moments notice. Starting at a price of $4899, it's now $900 off the original retail price of $5799.
With an entirely different form-factor than your average power station, the EP500/EP500Pro has its own set of built-in wheels for easy maneuvering. And you're going to need them. This is a heavy duty, albeit compact solution for providing your home with emergency backup power.
Packed with a 5,100Wh capacity, the EP500/EP500Pro are strikingly similar with only one major difference. The EP500 boasts a 2,000W pure sine wave inverter whereas the Pro model boasts a 3,000W inverter. Ultimately, they're designed for simplicity without the need for a noisy, smelly, and time-consuming traditional gas generator.
Paired with BLUETTI's Smart Home Panel, they can be installed as uninterruptible power supply that's ready 24/7. That way, when the power goes out, you'll hardly notice a blip. The EP500/EP500Pro will kick-on automatically and keep appliances operating as normal until the grid comes back on.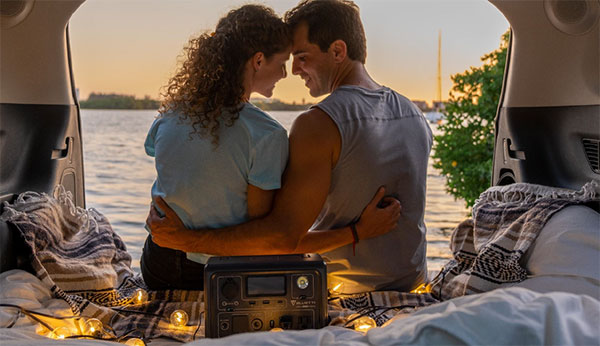 BLUETTI EB3A / EB55 / EB70S: Portable Power Stations
Starting at $219, BLUETTI has a "solar generator" that's within reach for virtually any budget. With $80 in savings now available, it's a great time to opt for one of these ultra-portable power stations that are full of impressive features.
Whether you opt for the BLUETTI EB3A, EB55, or EB70S, each one offers an easy solution to quickly charge all of your devices. There's charging outputs for virtually all smartphones, tablets, cameras, etc. They even have enough power to run a mini fridge, coffee maker or other small appliances.
Best of all, their portable power stations can be paired to your smartphone or tablet using Bluetooth or WiFi. This opens up a whole new realm of possibilities with remote control, real-time monitoring and firmware updates that can be performed on the fly.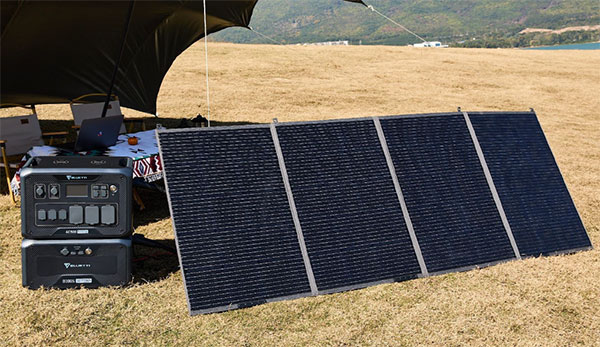 BLUETTI Solar Panels: PV68 / PV120 / PV200 / PV350 / PV420
If you choose one of any of the above products, you'll likely want a solar panel to go with it. Thankfully, with hundreds of dollars in savings now available, investing in one of BLUETTI's solar panels has never been easier.
Available in a wide assortment of sizes/wattages, the PV68, PV120, PV200, PV350 and PV420 are of the monocrystalline variety. These solar cells are more efficient than the predeceasing polycrystalline varieties that used to rule the market a few years back. This, in conjunction with their multi-layered ETFE material, means improved light transmission, better efficiency and a much longer lifespan.
Their solar panels are incredible simple to use. Just connect it to your power station of choice, then tilt towards the sun. While results may vary based on season, geo-location, weather, etc, they're rated as 23.4% efficiency for converting the sun into power that you can use later on. Best of all, each panel has a folding design for maximum portability, with their own set of kickstands on the back.
BLUETTILOVE Campaign
On top of all the discounts that BLUETTI is now offering, they've launched the "BLUETTILOVE" campaign that promises even more savings for their customers. During this time, you can upload photos and share memories to enter a chance to win multiple bounties. They're giving away a free EB3A power station, PC68 solar panel and multiple $20 off coupons to several lucky winners. If interested, visit their Valentine's Day Sale page for more information.
BLUETTI never passes a chance to offer great products at fair prices. With over a decade of experience in the portable power market, they've proven themselves as one of the top manufacturers in this space. Since their founding, they've distributed their power solutions to over 70+ countries and millions of consumers around the world. For more information, be sure to visit https://bluettipower.com/.