When you're talking Bowers and Wilkins, it's a given that your products are in a category that serious audiophiles consider worthy of their attention. So to all you audiophiles out there, allow us to draw your attention to the B&W P3 S2 wired Headphones.
Some of the headphones we review are simply "new and improved" versions of previous models. Some are designed to bring something new to the table, while others are others are designed specifically to solve a problem.
The P3 S2's call under the latter category, and the problem they are solving is a lack of high quality, truly portable headphones. Conventional stereotypes paint audiophiles as snobs that only enjoy their music in the confines of their home theaters or surrounded by like-minded individuals in their favorite audio equipment shop.
The reality is that many of us want to enjoy and share our music anywhere and everywhere. But so many headphones are designed for the home theater setting. Even though portability is always technically an option, there is something about dragging around those $900 headphones that just makes you feel protective and uneasy.
It begs the question, is it even possible to have top of the line headphones that you can feel good about hauling across the world with you? Bowers and Wilkins' answer is a resounding yes. Enter the P3 S2's.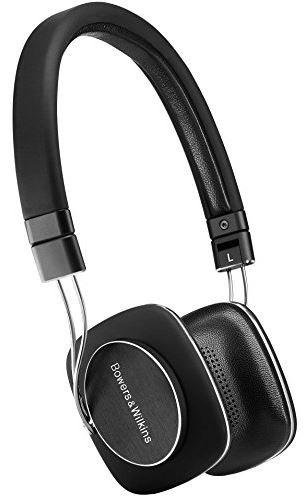 Design
It would be logical to presume that any set of headphones is portable once placed in a good quality case, but anyone with premium headphones knows this not to be true.
When it comes to premium quality headphones, there is so much more to portability than the simple act of throwing your headphones in a case. Ideally, you want a compact size headphone that feels secure enough to get tossed around in your bag without causing any damage.
These are exactly the things Bowers & Wilkins had in mind when the designed the P3 S2 Headphones. The ear cups easily fold in toward the headband with a sturdy sounding click for a secure, compact shape. When folded, you can easily store them in the case or even in your pocket.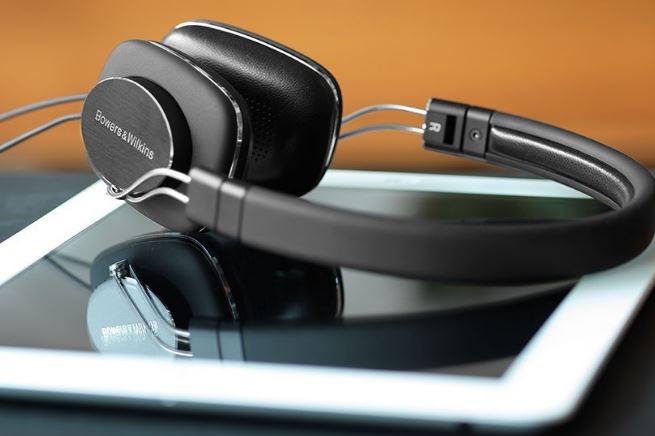 Imagine premium quality headphones sitting comfortably in your pocket – that's the kind of confident portability the P3 S2's offer. Not to mention that they are – for lack of a better term – downright cool looking. They are made with aluminum and sheepskin leather for performance, luxury, and durability. They are simple, yet elegant.
The aluminum headband arms reflect a kind of delicate finesse that reflects the quality of the headphones. These headphones were designed for the modest but passionate audiophile on the go. Someone who looks for enough physical beauty in a headphone to respect the quality, but wants practicality and seamless portability above all.
Build Quality
The build quality of a portable set of headphones is of the utmost importance. It is what instills that oh-so-necessary confidence users look for when throwing their prized headphones in their suitcase.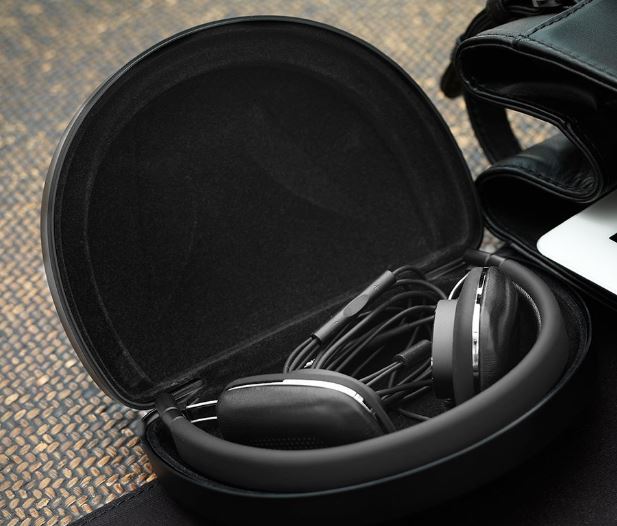 In this category, the P3 S2's excel. In nature, the most durable creatures are not the large and powerful, but the small and delicate. An ants lightweight body is what allows it to fall huge distances without so much as a flinch. Similarly, the P3 S2's weigh only 1.7 lbs, giving them comfort, elegance, and above all, durability.
Also like the ant, they exhibit a harmony between light weight and immense strength. The folding mechanism feels so strong and controlled that you wouldn't guess the headband arms are made up of such slim bars.
The materials are what allow such a lightweight, elegant set of headphones to remain so perfectly suited for the unpredictable roughness of transportation. The aluminum allows for the marriage between fine design and strength. The quality and durability of the sheepskin leather speaks for itself. The headband is straightforward, sturdy, and durable.
The P3 S2's are headphones that exemplify what a portable headphone should offer in build quality. B&W has struck the perfect balance between eloquent design and compact durability that will make them the envy of anyone in their vicinity.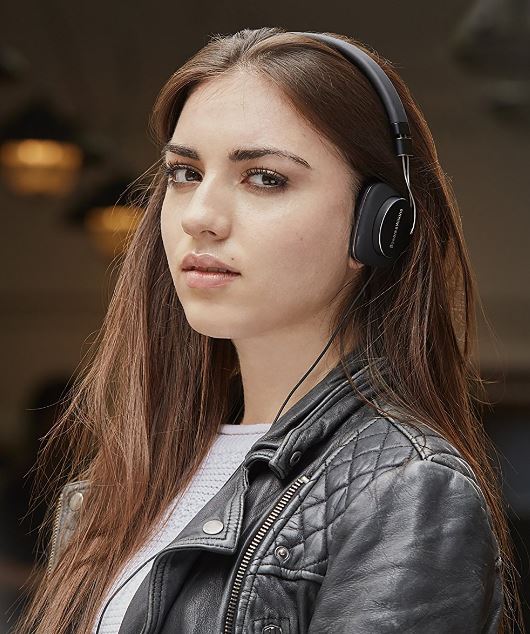 Comfort
If there's one thing that goes hand in hand with the bumpy ride portable headphones need to endure, it's how comfortable they are to wear. When you're on the go, there's always a possibility that you have an 8+ hour bus or plane ride somewhere on your itinerary.
This means that sacrificing comfort for durability and portability would be counter intuitive. But comfort is one of the easiest things to sacrifice for better durability, which is a lesson you don't want to learn firsthand while sitting beside a crying infant on a plane.
B&W knows this trade-off simply won't do. At only 1.7 lbs, the P3 S2's won't feel like they're slowly reshaping your skull, even if you fall asleep wearing them. We can't say enough positive things about the ear pads either.
To start, there is no compromise in the soft leather that entirely covers the cushions. The open design allows the cups to rest on your ears rather than around them, which means less pressure points and less surface area touching your skin. In this way, the headphone will feel like they're part of you.
The headband is only lightly cushioned, but we found this to be a non-issue given the light weight of the headphones. Overall, the P3 S2's offer exceptional comfort for such a durable, portable product.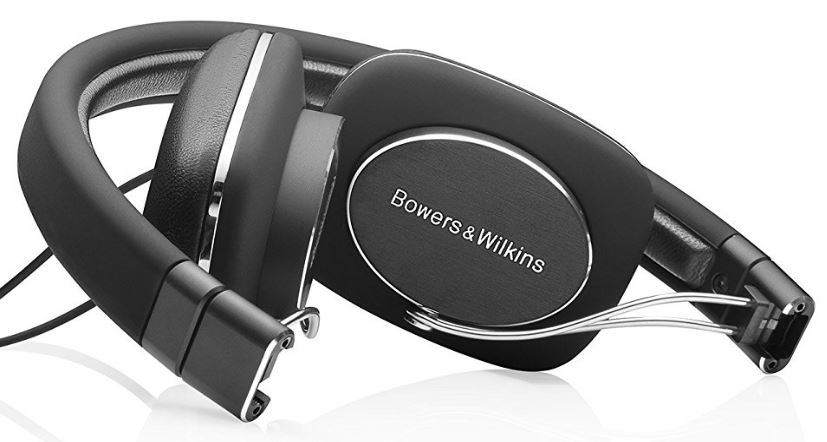 Sound Quality
The all-important sound quality. It is the undeniable crown jewel of any good set of headphones, and with the P3 S2's, B&W delivers once again.
For starters, they completely revamped the driver, redesigning it from square one. The P3 S2's driver includes a unique damping system that offers an incrementally enhanced performance. The revamped damping system gives more control over the movement of the diaphragm to deliver a more accurate, refined sound not often found in headphones.
The results are a well-balanced soundscape that sounds natural and glacially clear. The bass packs a wallop and the treble like the snap of a celery stalk, together delivering a punchy bass/treble unison. The mid-range is not too warm or numb, but not too scant or flat. Every acoustic micro vibration is transparent and smooth. The combination is a soundscape with personality that means distortions are reduced to a minim. There's nothing to distract you from Buddy Rich's crisp, impossible musical solo, Flea's crazed bass line, or Etta James' milky, powerful harmonies.
Let's put it this way: they'll make you wish your flight was longer.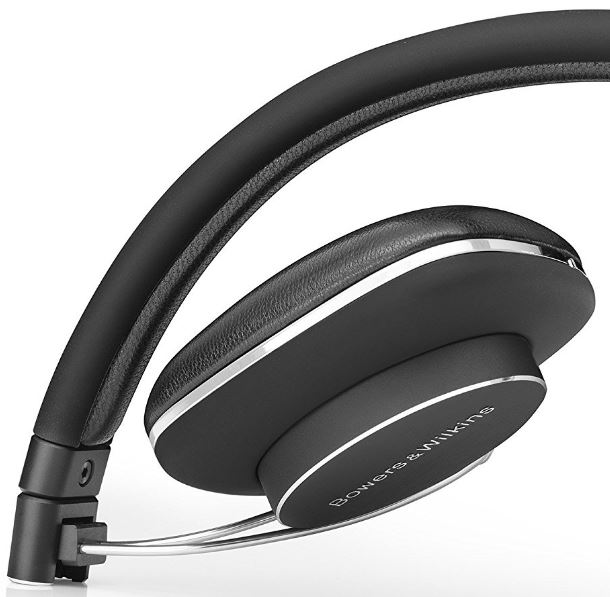 Value
It should come as no surprise that the P3 S2's definitely boast great value. If you need home theater grade enjoyment on the go, there are few comparable headphones on the market that can beat B&W's P3 S2's.
They deliver, on every level, the things that should be included in a truly portable, premium set of headphones; worry-free durability, compromise-free portability, and of course premium quality audio.
While they were built to perfection for transportation, they are outstanding enough to be used as your at-home headphones as well. The revamped driver delivers sound quality that can be enjoyed anywhere with minimal distortion for the perfect listening experience.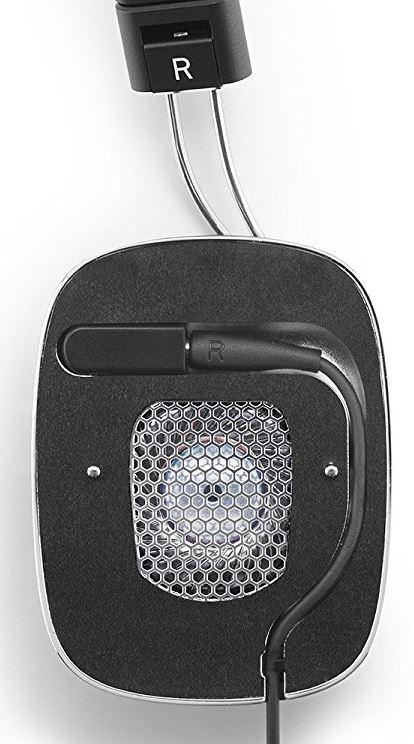 The P3 S2's really are the whole package, and perfect for the travelling audiophile. With revamped sound, premium quality build and materials, intriguing design and a price tag to get excited about, it's hard to find anything that challenges the value of these headphones. And for those who can never be too careful, they also offer a 2-year limited warranty so you can rest easy while discovering that you won't need the warranty anyway.
Verdict
Time and time again, B&W delivers where it matters most. If the exception proves the rule then you'll have to look elsewhere for proof, because the Bowers & Wilkins P3 S2 Headphones are no exception.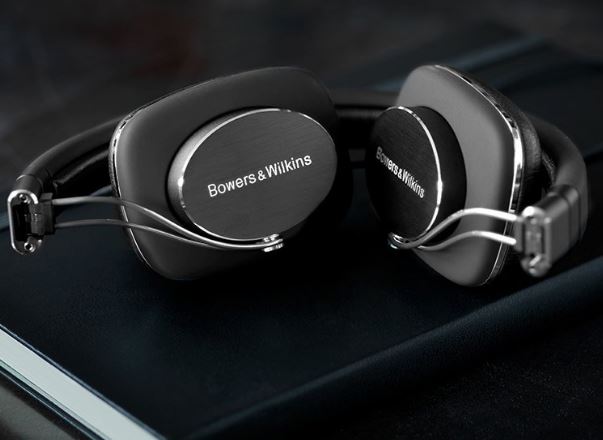 They are the perfect answer to the problem of the two Ps; Premium and Portable. These are not headphones and claim to be portable just because they come with a carry-case. They were designed specifically, inside and out, to provide a premium quality portable headphone that won't leave you anxiously sweating as your flight attendant impatiently shoves your carry-on bag under the seat in front of you.
Built from aluminum and sheepskin leather, they'll hold their own on long journeys. Designed to fold easily and securely, they can be taken down any road your travel takes you.
These are headphones you'll want as a companion, because they even deliver where it matters most: sound quality. If you truly value a pleasurable listening experience, these headphones are up to snuff for at home or on the road.
Why settle for the completely flat audio offered by earbuds when the P3 S2's are yours for the taking? The price leaves no question that these are the headphones to get if you need to fulfill a portable headphone need.