Whether you're listening to your favorite song or tuning into your favorite radio station, having a pair of headphones that boast quality sound is crucial. But sound quality is actually only one part of the equation. In order to tap into the full experience, comfort, durability, portability and overall build quality also needs to be taken into consideration.
In today's world, there are literally thousands of headphones to choose from that drastically vary in many regards. You have wired, wireless, in-ear, over-ear, noise-cancelling, studio-grade, genre-specific, workout headphones and many more. Needless to say, it can get quite confusing, quite fast. But if you're like many, over-ear headphones are often your first choice. Sure they may be sized a bit larger, but they're often much more comfortable and built better for sound than most other designs.
Here at NerdTechy, we're constantly being asked to review different pairs of headphones. Recently, we were asked by none other than Brainwavz to take a look at their HM2 foldable headphones to see what we thought of them. We took them up on their offer and they sent us a pair in exchange for our honest review. We'll take a good look at them, go over each notable feature and make a determination on whether or not they're a worthwhile investment. Let's get started.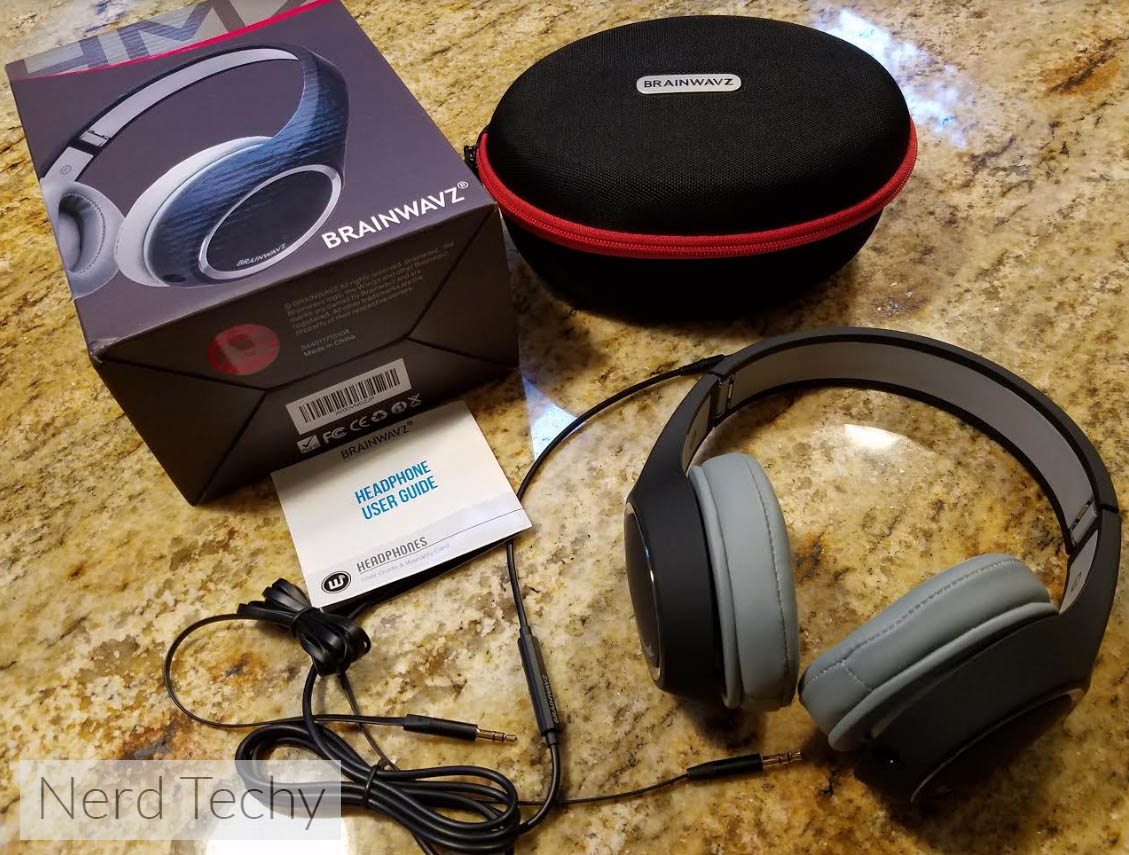 First Look
Upon opening the box of the Brainwavz HM2 On-Ear Foldable Headphones, you'll notice that everything is packed nicely within the included hard zippered carrying case. In addition to the instruction manual, they've also included two auxiliary cables; one that's rounded and has an integrated inline controller (with microphone), and one that's flat but doesn't have a controller. The headphones themselves come folded up and ready for quick listening.
To get started, there isn't any confusing pairing process to go through since they aren't wireless. Simply plug one of the 3.5mm auxiliary cables into the input located on the underside of the left earcup and then plug the other end into virtually any audio device. After that, sound should be flowing and you're ready to listen.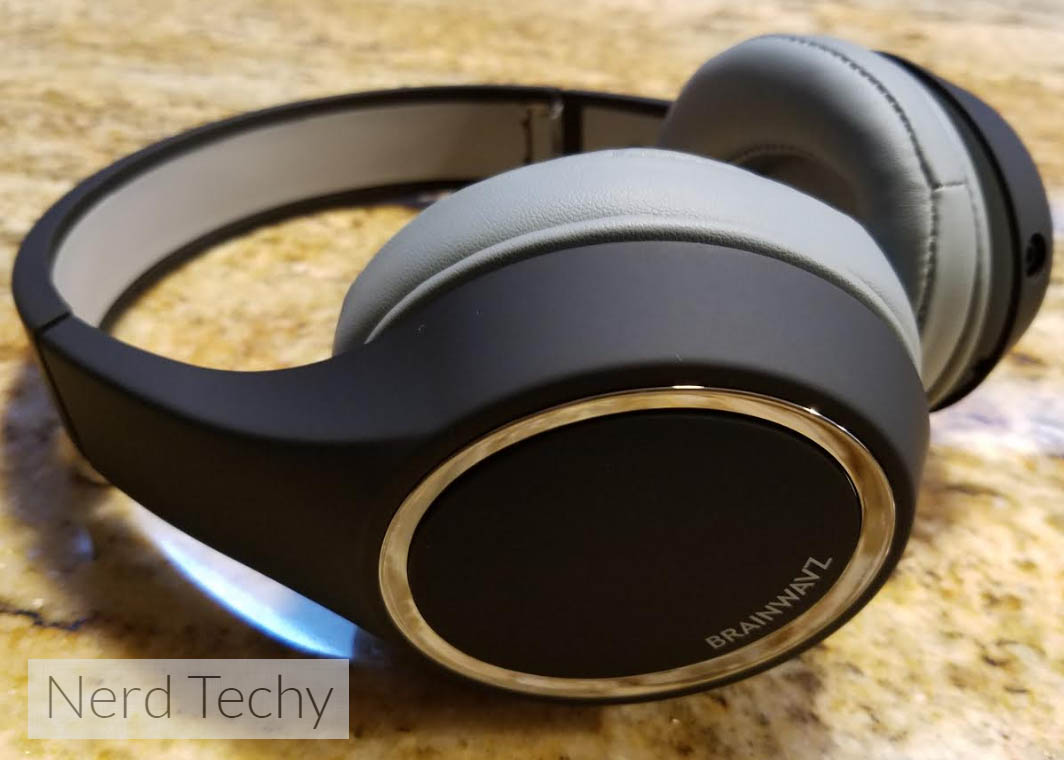 Comfort
The Brainwavz HM2 feel lightweight but well built with a soft yet rigid design that seems to apply the perfect amount of pressure around your head. Not too loose and not too tight. The band is flexible enough to allow a bit of pressure, but not enough to give you a headache after several continuous hours of listening. Although the band isn't padded like some models, it doesn't seem to affect the fit in a negative way.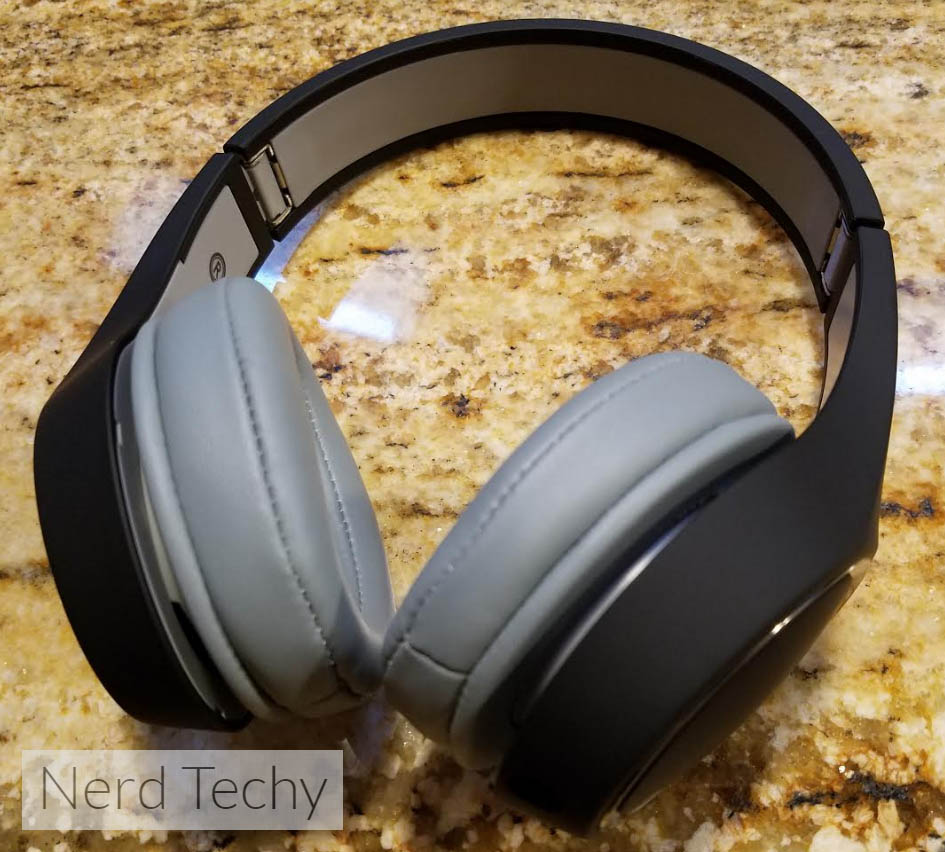 The earcups are made out of a very soft leather-like material with a hefty amount of cushion. Each one can be manually retracted from the headband and "clicked" into a wide range of positions, giving you the flexibility to manually adjust them to whichever size you need. In addition, the cups have a small amount of pivot to them that allow them to conform to the contour of your ears and head, giving them a tighter seal that fully encapsulates your ears. This not only adds essential comfort, but blocks out unwanted background noise with an excellent amount of noise cancellation.
Sound
Arguably, the most important trait of any pair of headphones is the sound quality. After all, if you own a pair that fits comfortably and looks nice, what good is it? With the HM2, we took a critical look at the sound quality by testing it with a variety of different songs and genres of music.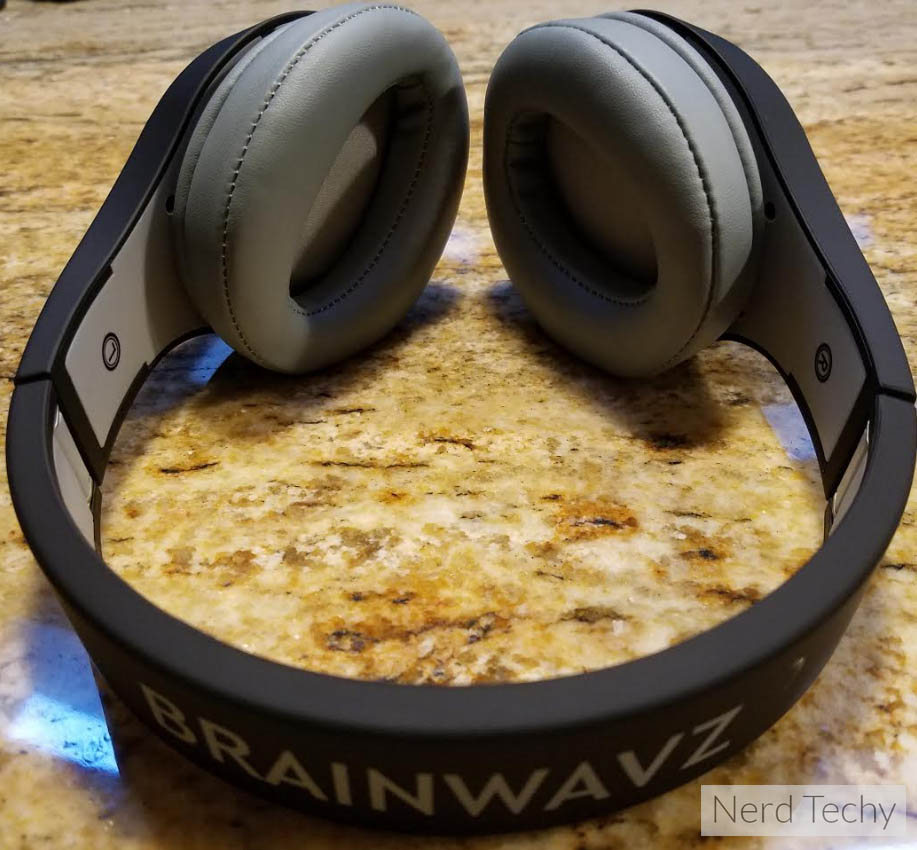 First, we played some of the most popular music off of the Billboard Hot 100 Chart. We played "Don't Wanna Know" by Maroon 5 featuring Kendrick Lamar. The beginning of the song has a lot going on with plenty of vocals and beats within a catchy rythm. The HM2's outperformed our expectations, by far. The sound quality was superb and on-key with what you'd expect from a pair that costs two or three times as much.
Next, we tried them with some heavy metal – "Hardwired" by Metallica. This song is full of fast rifts, insane instrumental mastery and quick vocals that could easily be lost within the heavy sounds. Once again, the HM2's performed incredibly well. The vocals were clear and distinguishable and the drum beats release a decent dose of bass.
Our next test was with some music on the other end of the spectrum – classical. We tuned into both Beethoven, Bach and Vivaldi. Since the music is drastically different than what's currently popular or heavy metal, it was a good test. The highs and lows of the orchestra were precisely replicated and felt completely invigorating. No complaints here!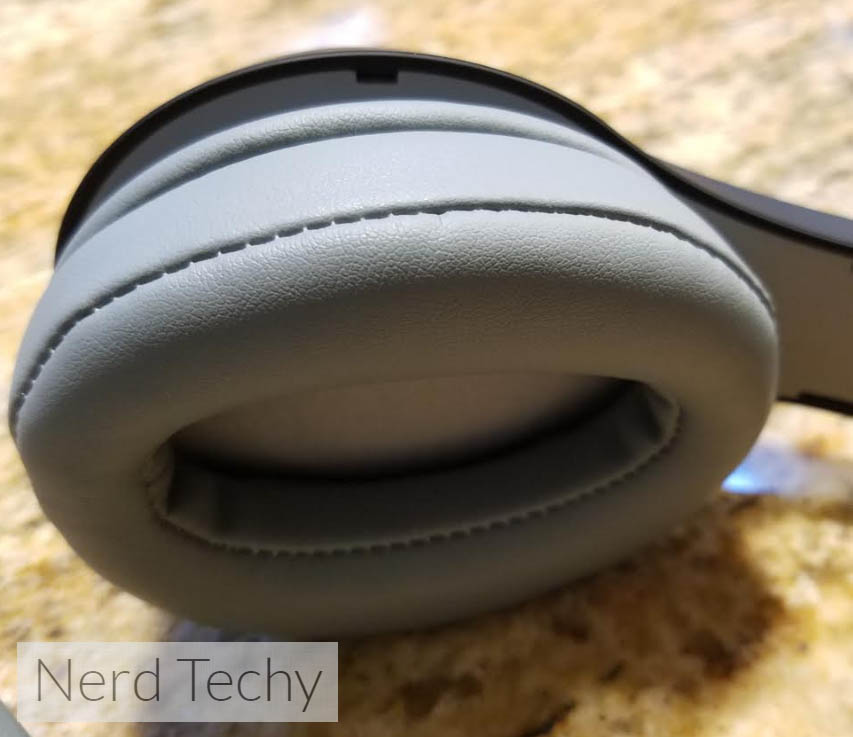 We continued on with testing them with more varieties of music like house music, rap, dubstep and country. We even tried some different metal and another hit from the Hot 100 Chart. To sum it up, the sound quality is exciting. It's not necessarily audiophile or studio-grade, but we'd say it's right beneath that. Much better than your standard budget-friendly option, but not quite as impressive as something as expensive as the KEF Space One.
One thing worth noting is that the bass and treble can't be manually adjusted. They're set to a certain level, but that's actually perfectly fine with us. In fact, most headphones cannot be adjusted in terms of bass and treble. The HM2's seem to be set at the ideal level. We didn't encounter any distortion or displeasing effects. Even when we cranked them up to their maximum level, they sounded great. But be sure to know – these can get LOUD! So you'll likely never even need to turn them up all the way.
Microphone Quality
Within the auxiliary cable, there's an inline controller that lets you control the volume and control your audio tracks. If you look close enough, you'll notice that there's a small pinhole – it's actually a microphone. What this allows you to do is make and accept phone calls from your smartphone so you never have to remove your headphones.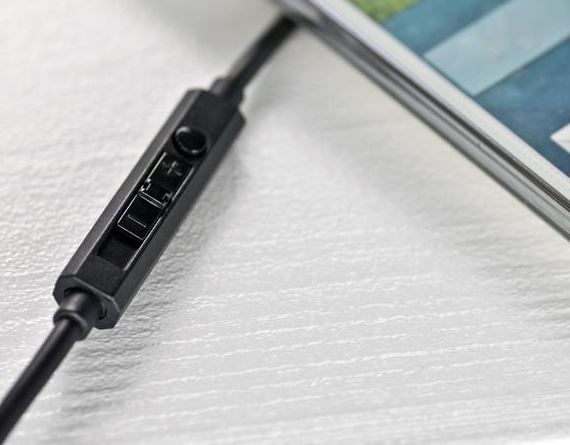 We tested out the microphone on a few different phone calls and found it to work perfectly fine. We didn't have any issues with it. The sound quality was excellent and it performed well on all occasions.
Durability
While they're not water resistant or designed for rugged use, they do seem to be built quite well. They're comprised mostly of plastic, but the plastic seems to be of very high quality. These aren't headphones that you'll want to take to the gym, but rather a pair that you'll be able to relax with and fully immerse into your favorite tunes.
Structurally, they seem very sound. We love the folding mechanism that lets you fit them more compactly. The metal hinges are constructed well and seem to contain no weak points. Best of all, the included protective case is very solid and rigged. It would take a lot of abuse to damage the headphones if they were properly sealed within it. It's definitely nice to have a good-quality case and we're happy to see one included.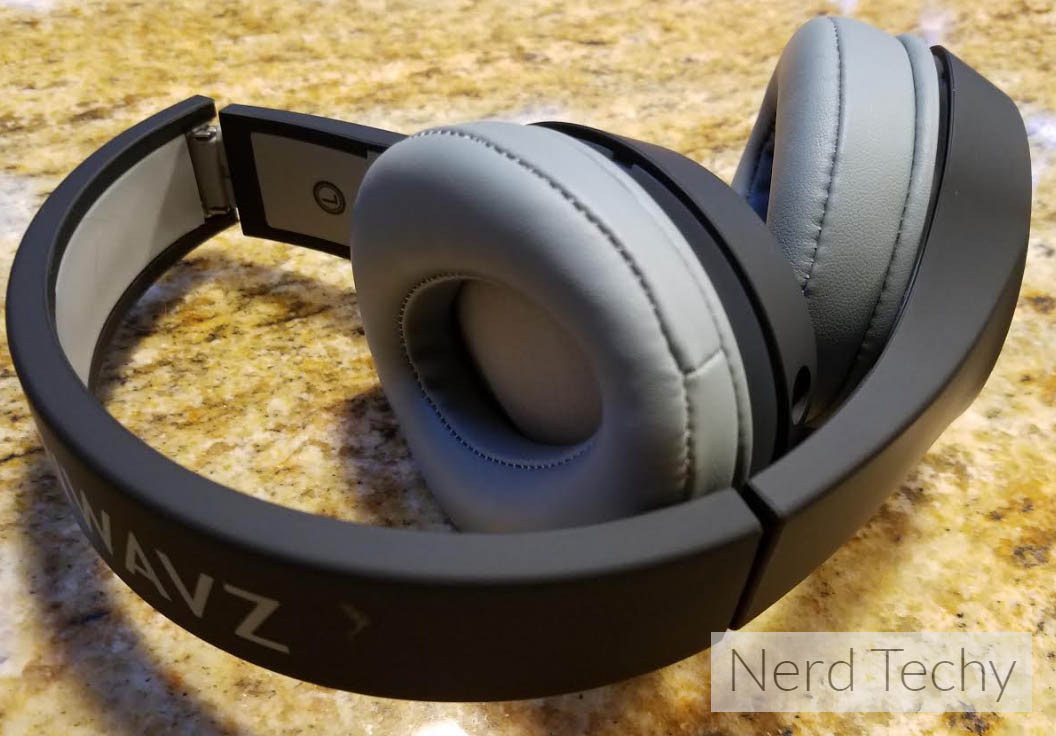 Disadvantages
Although the Brainwavz HM2's are plenty comfortable and provide high-quality sound, they could seem a bit over-sized for some listeners. They're designed to fully cover your ears, so if you have a small head or if you're just a smaller person, keep this in mind. However, they weigh under a pound, so they're fairly lightweight.
Another thing to think about is that they're wired and not wireless. This has it's pros and cons. On the down side, you're a bit more limited since you have to use a cable between your audio device and the headphones. On the plus side, you never have to worry about the many hassles of a battery. No need to charge, no need to pair or deal with Bluetooth. Just plug them in and you're listening!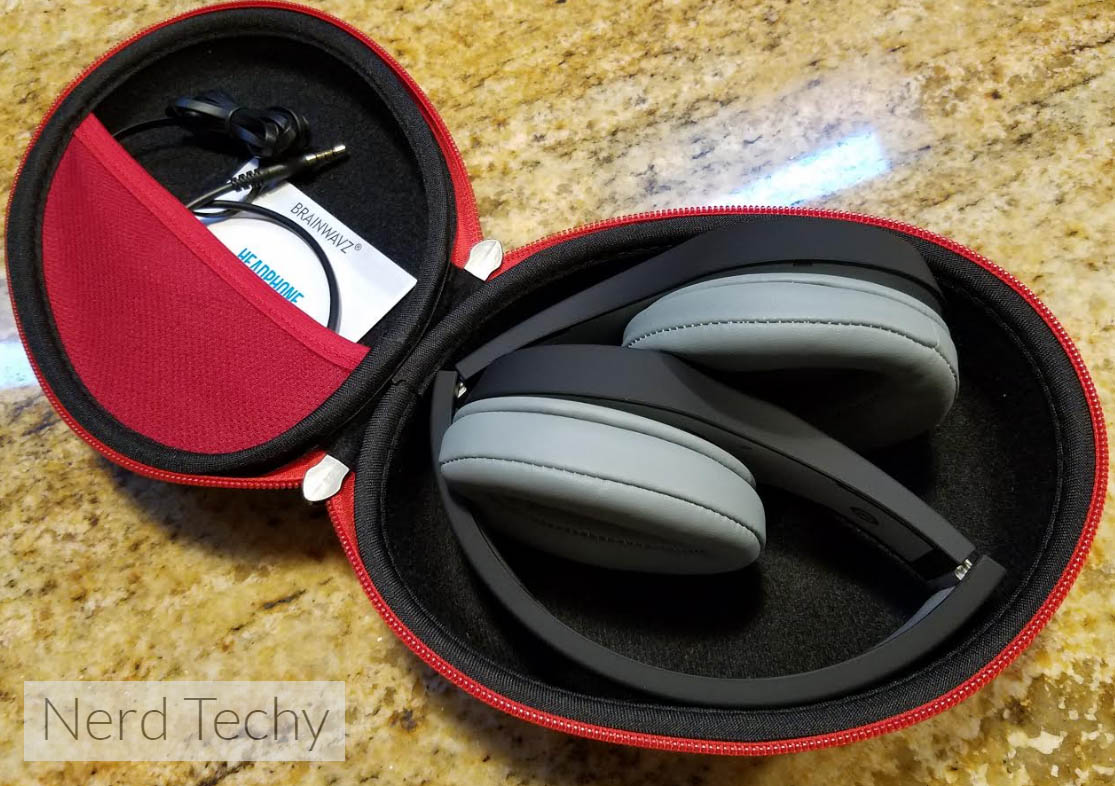 Final Thoughts
Overall, we're really happy with the Brainwavz HM2 On-Ear Foldable Headphones. We feel that they're an excellent option for those looking for quality sound at an affordable price. They're comfortable, built well, and seem to provide a fantastic experience with all genres of music.
They may not be wireless, but that's perfectly OK with us – wireless isn't always the best option to go with. We feel that just about anyone would agree that they're substantially better than some models that cost upwards of $100. Although Brainwavz may not be as well-known as some major companies like Beats or Sony, it's clear that they have a serious talent for producing incredible quality on all fronts. We wouldn't hesitate to recommend them to anyone looking for an affordable yet high-quality choice.
Meet Derek, "TechGuru," a 34-year-old technology enthusiast with a deep passion for tech innovations. With extensive experience, he specializes in gaming hardware and software, and has expertise in gadgets, custom PCs, and audio.
Besides writing about tech and reviewing new products, Derek enjoys traveling, hiking, and photography. Committed to keeping up with the latest industry trends, he aims to guide readers in making informed tech decisions.