When it comes to prestigious audio brands, KEF may not be the first to come to mind. Companies like Bose and Sony have a large range of products for both budget-minded consumers and audiophiles alike. KEF, on the other hand, prefers to cater to a specific audience. Just one quick look at their website and you'll realize that this is a brand for people who take audio seriously. With some of their products priced upwards of $100,000, it's clear that they offer more than just fancy marketing.
Recently, they've begun to pivot a little. With the GRAVITY ONE, KEF teamed up with the Porsche Design team to create one of the best portable speakers that money can buy. Now, the SPACE ONE aims to do the same thing for headphones.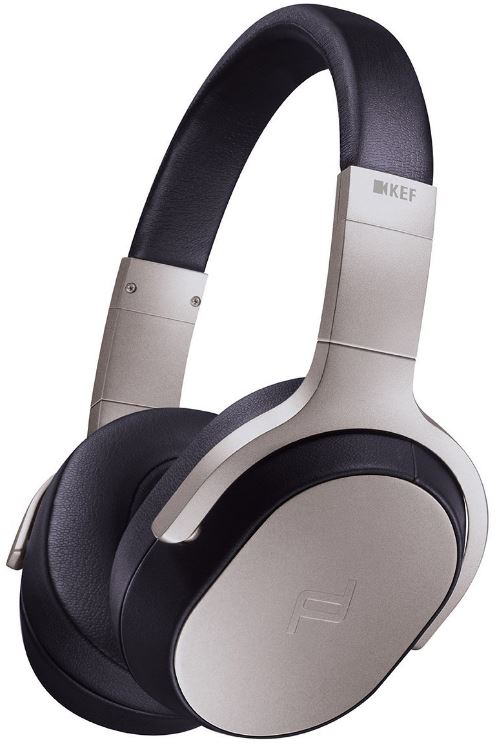 First Look
The KEF Porsche Design SPACE ONE Headphones are simply striking in design. Their large, over-the-ear design makes it clear that they're a serious piece of audio gear, but they still have a subtle, reserved look to them. While the shape is similar in design to other headphones on the market, the premium metal and leather materials put them in a league ahead of almost everything we've reviewed. They're solid, but not too heavy. We couldn't wait to put these headphones to the test.
Design
These circumaural headphones completely encompass the ear, making them quite a bit larger than the headphones you may be used to. The contrast between the smooth aluminum and the luxurious leather gives the headphones an executive feel, almost like a Macbook Pro combined with an Eames Lounge Chair.
The ear cups are ever so slightly rotated, which significantly improves both the look and the positioning while on your head. They have a 3.5mm port on the bottom to connect an AUX cable, and a button that can turn the active noise cancelling on and off.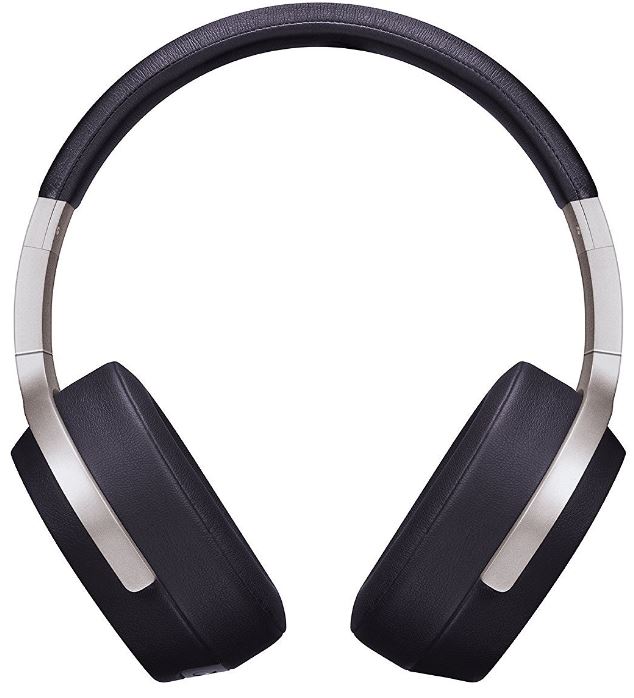 Comfort
The first time we placed these headphones on our head was unlike anything we've experienced before. It's like finally getting to lay in your bed after a long day of work. They have a little weight to them, so you certainly feel your presence. But every part of the headphone that touches your skin is coated with one of the most luxurious leather that we've seen used on a pair of headphones before.
Thanks to the aluminum band, they sit a little tighter on your head than some. This keeps them stable, but you won't feel any additional pressure. The fabric ear pads are large, thick, and filled with some of the softest material we've used. The pressure is distributed around a larger part of your head, with none places on the ears at all. It doesn't really feel like you're wearing headphones. It feels more natural, as if it's a piece of clothing you've had your entire life.
The headphones are adjustable in two different ways. The band can be extended on either side, and has a very smooth mechanism that allows you to set them exactly where you prefer. The ear cups themselves are hinged at such an angle that it follows the natural contours of your head. You won't need to manually adjust them, instead they just move naturally.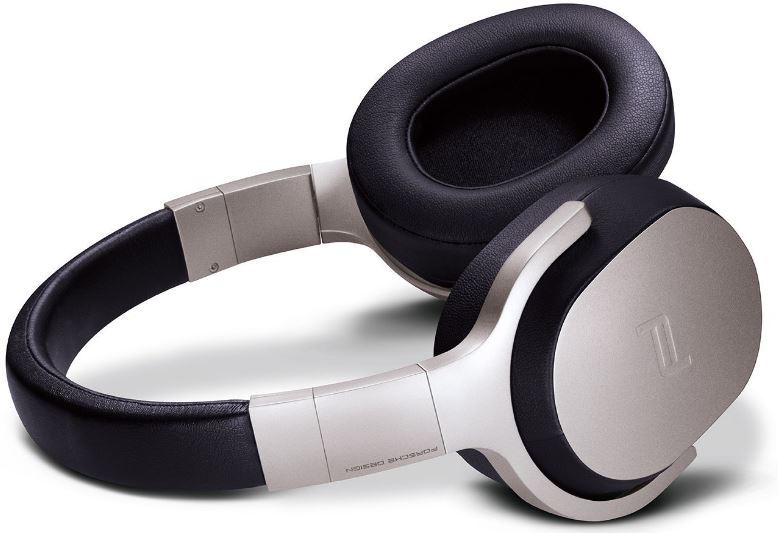 Functionality
Since many individuals will be using these on the go, battery life is going to be a concern. We were really surprised to find that they use a 'AAA' battery instead of a rechargeable one. But through some engineering miracle they've managed to get an impressive 50 hours of playtime on a set of batteries. And that's with the noise cancelling turned on, you can get even longer if you turn it off.
They're capable of connecting through a cable – a standard 3.5 mm connection. You can use standard audio compression, although this reduces the sound quality. As long as you've got a reasonably new phone (less than 2 years old) you'll be able to take advantage of lossless compression, allowing you to hear your music the way it was meant to be heard.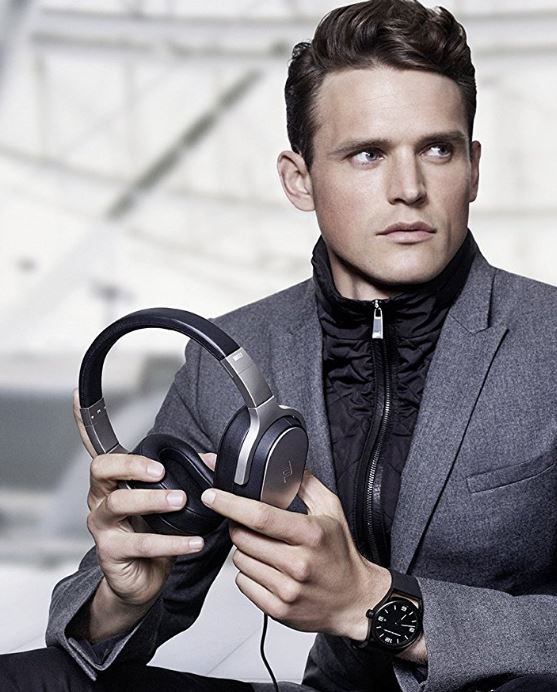 Durability
The KEF Porsche Design SPACE ONE's are designed to be used on the go, and it's clear that they're built to last. We've seen many headphones that use metal hinges, or aluminum accents. But these are made completely from aluminum. Sure, they've added the premium leather in various places, but you won't find any plastic here.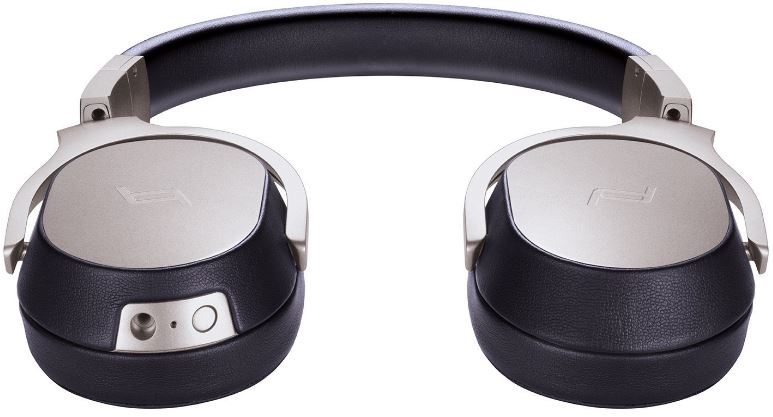 The ear cups fold in on themselves, helping to keep them compact while you've got them stored. You're not going to be able to put them in your pocket, but they'll fold into a solid unit that can withstand a lot of pressure.
Despite their incredible construction, it's worth considering the purpose of these headphones. They're luxurious and high quality, but not the type you want to abuse. Sure, aluminum can withstand tough environments, but the entire appeal is the precision with which they are put together. You could toss them around, but KEF has created a piece of art that you'll want to treat with respect.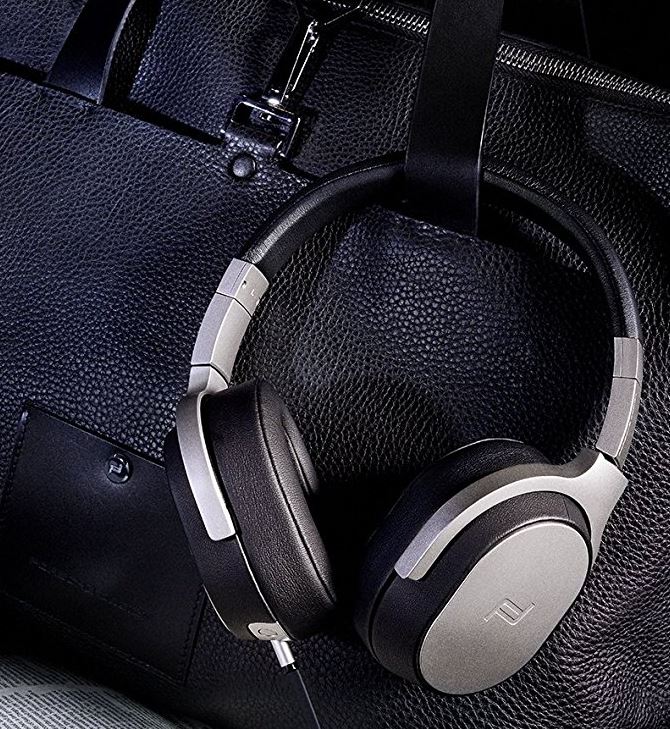 Sound Quality
The look and feel of the SPACE ONE's will make you crave them, but the sound quality will make them a permanent fixture in your life. You'll appreciate them from the moment you place them on your head. With the active noise cancelling feature, the headphones create silence like a blank canvas, ready to be painted with sound. We've heard a lot of noise cancelling headphones before, but the superior seal from the ear cups really makes a difference. It's as if you've isolated yourself from the world around you.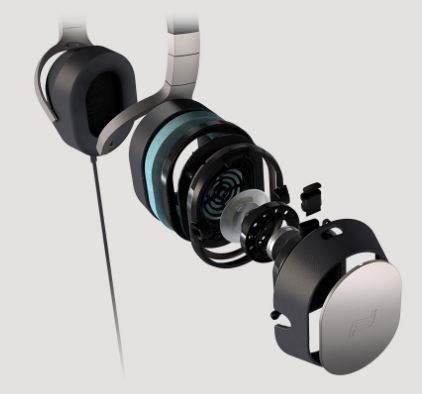 But when the music finally started, we were absolutely floored. They create audio that has both presence and presentation. You don't simply hear 'music', but you hear every separate element as if it were in the room with you. Silky smooth vocals, razor sharp hi-hats, explosive kick-drums, and atmospheric tones combine to create a sound that is unlike anything we've heard from headphones before.
In the audiophile community, this is what's known as imaging. Your ears are incredibly adept at determining which direction sound is coming from. Unless you have very high end speakers placed in a specific location, you aren't really able to recreate this. But with the SPACE ONE's, KEF has managed to recreate this experience. You don't simply hear the bass, the mids, and the highs. Instead, you're presented with the song in its entirety. Every isolated element is highlighted, but it's the cohesiveness of the sound that brings it all together.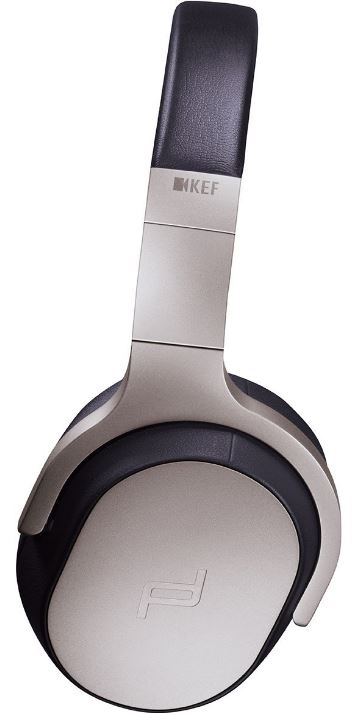 When you're getting into this price range, you've got a few choices to make about the headphones you like. It's no longer about good or bad, but more about how you want your music to sound. Studio headphones, for example, give the most accurate response possible. They are perfect for listening to classical music, folk, or any 'organic' sounding music where accuracy is key. But if you're into electronic music, or anything that's heavily produced, you might want something that's a little more fun. Many headphones focus primarily on giving you explosive bass, which is not always desirable with headphones.
KEF puts themselves right in the middle. The sound is a little peppier than a true studio headphone. The bass has a little more punch to it, but still feels tight and controlled. The sound is slightly colored, as if it's taken a grey, cloudy day and heightened it with an Instagram filter. For music lovers, you won't be able to get enough of the sound. But if you're working on an album in the studio, these might not be your first choice.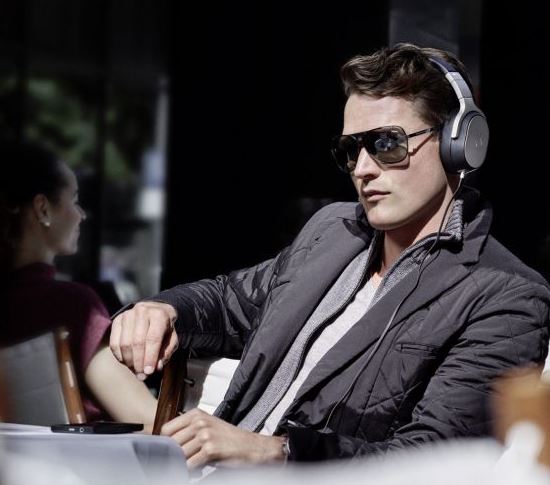 Final Words
These are the most enjoyable noise-cancelling headphones that we've ever heard. Listening to our favorite songs felt as if we were hearing them for the first time. Your favorite parts will sound brighter and more vibrant than you ever thought possible, and the subtle nuances that you've never heard before will be revealed.
That being said, there are a few small trade-offs. Some people would prefer to have the precise accuracy of studio grade headphones. If you're willing to give up the fun presentation, you might find that B&W P9 headphones are a little more your style.
Alternately, you might be using your headphones somewhere that they could get damaged. The KEF Porsche Design SPACE ONE Headphones are certainly durable, but you wouldn't want to risk damaging their pristine exterior. Perhaps consider the Sony MDR1000X as a durable backup.
For most of us, you'll find that they're a worthy investment. It takes a lot to create such an impressive pair of headphones, and KEF is the one company that really pulled it off.