In a market that has been largely dominated by Bose, Sony has decided to try and re-establish themselves as a market leader with the MDR-1000X Wireless Headphones. While other noise cancelling headphones have had a hard time competing with Bose, Sony may be one of the few companies that can challenge them for the crown.
Creating a high quality wireless Bluetooth headphone is quite a challenge. Generally, in order to achieve superior battery life and signal quality they need to sacrifice sound quality through compression. Most premium headphone users are not willing to make any compromises in sound quality, so launching a premium wireless headphone is quite a daring move. Let's take a look and see if the MDR-1000X can stand up to the competition, or fall behind like so many before it.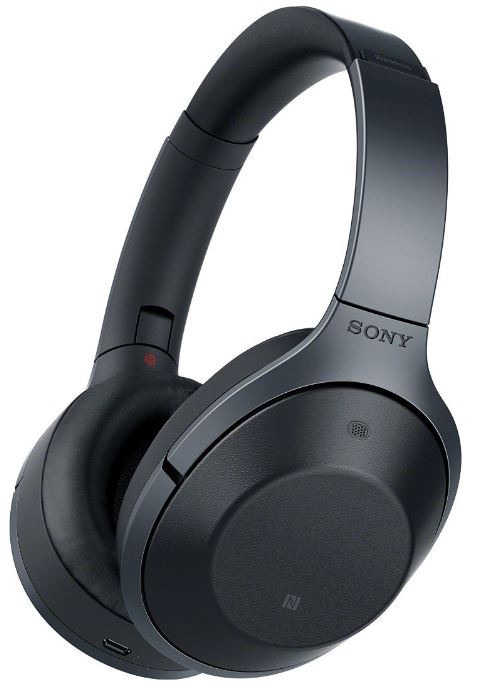 First Look
At first glance, the Sony MDR1000X are bit subdued looking. If you're the kind of person who wants a bit of flash with their headphones, you might not give them a second glance. But if you pass them by, you'll be missing out on a serious pair of headphones. Sony designed the MDR1000X still with just a hint of luxury, a subtle intrigue that haves you sensing they've got something serious to offer. They are pure matte black from ear pads to headband. The ear pad covers have a soft, leathery coating on the outside that's pleasant to the touch. They are otherwise fairly unassuming, but somehow regal nonetheless.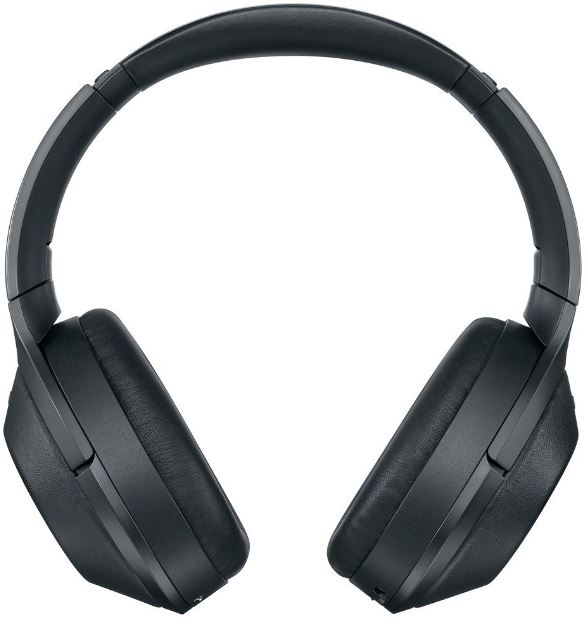 These are headphones you'll want to take care of, and they come with a hand carrying case to help you with that. They are easily folded for safe, secure storage, and the folding mechanism snaps firmly into place. There is no cheap-feeling, squeaky plastic sound that you find with the Bose QuietComfort 35. There's also a standard micro USB jack for charging, which is a much handier size than some of the Bose QuietComfort models, which use a proprietary cable that can be difficult and expensive to replace if lost.
Once charged, the Sony MDR1000X should last an astounding 20 hours – longer, Sony says, then any flight you might be taking. While most wireless headphones offer no more than 10 hours of battery life, this is an exceptional feature, which you will appreciate even more once you get a taste of the sound quality.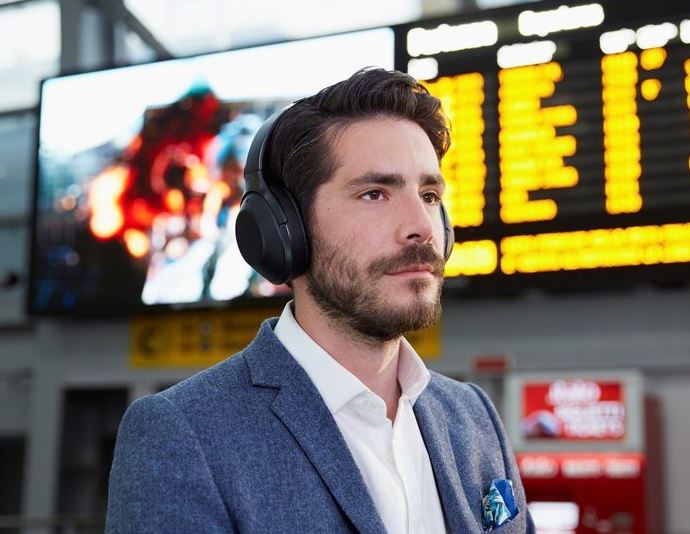 Controls
Once you're given the chance to explore the MDR1000X Wireless Headphones, their design falls nothing short of intuitive. Most of the controls are accessible via touch, thanks to a touch sensor control panel mounted inside the right ear housing. A simple touch of either of the housings and you can easily control the features and sound controls on the go. By touching the right ear cup, you can control Play/Stop, track control, and with an or down slide movement you can control volume. It takes a bit of practice to hit the sweet spots, but it's a superb feature once you do, and significantly easier than trying to locate tiny buttons.
Touch controls on the right ear cup also include PNC, Ambient Sound Modes, and a Quick Attention function (features we'll dive into soon). The left housing has an NFC chip, so can quickly and easily pair with your Bluetooth device. This is a great feature because it means you don't have to struggle with pairing every time you use the headphones with previously paired devices. If you've ever accidentally blasted Taylor Swift to the entire subway because you thought your headphones were paired, this NFC feature will help keep your most embarrassing musical tastes private.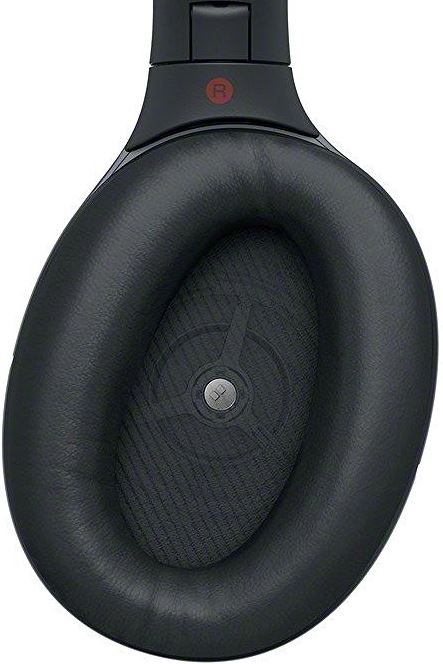 Audio
In the market of sound cancelling headphones, manufacturers have often sacrificed sound quality for ease of use and portability. But the Sony MDR-1000X sound just as premium as many of their wired options, and that's really saying something for a wireless headphone. It's actually surprising how powerful and encompassing the audio of the Sony MDR-1000X is. Part of this high quality wireless audio is thanks to Sony's prized LDAC enhanced codec support that offers a Hi-Res experience over wireless transmission. Sony claims this technology is capable of transmitting up to three times more data than Bluetooth alone, so you'd hardly notice it's a wireless sound. After hearing these headphones, we completely agree.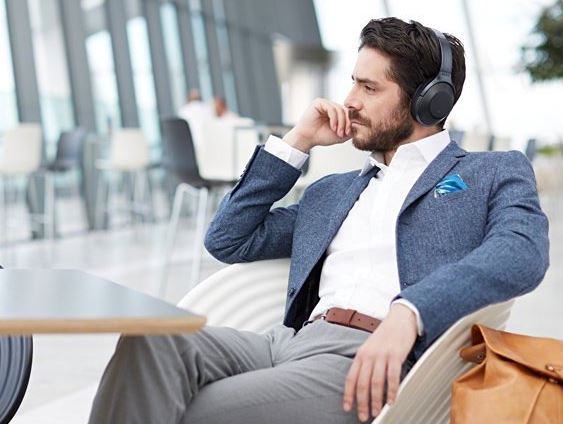 The one downside to the LDAC enhanced codec support is that this particular feature only works with certain devices. But as long as you have a reasonably modern smartphone (manufactured within the last 4 years) the headphones will work perfectly.
The MDR1000X has a 40mm high sensitivity driver that boasts a frequency response of up to 40 kHZ. That means you get Hi-Res audio playback, catching every detail of your music without sacrificing certain frequencies. Overall, the effect is an all-consuming, sound that hits with incredible rhythmic precision. The Sony MDR1000X doesn't favor any particular frequency, which gives it much greater versatility than its competitors. You get a clear, glassy sound with pounding low frequencies that give your eardrums goosebumps.
If you're left with any lingering concerns about the wireless audio quality, comfort yourself in the knowledge that the Sony MDR1000X comes with 1.5m headphone cable plug. That means you can get all the sound quality described above, but a fuller bodied sound that offers greater texture and character to your music. So even if you're a strictly "no wireless" kind of audiophile, these headphones will no doubt impress you.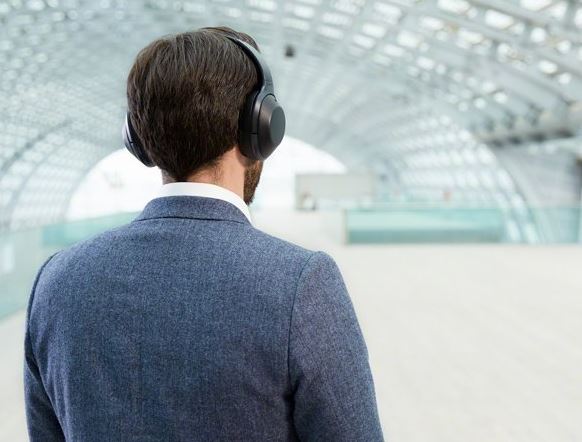 Comfort
There is an inherent understanding that wireless headphones are largely designed for listeners on the go. That often means travelers who will be wearing the headphones for extended periods of time, so comfort is extremely important. The Sony MDR100X may not be the top of the barrel in premium quality audio equipment, but you'd be surprised trying them on. They weight only 9.8 ounces so your neck won't suffer those long hours testing the incredible battery life.
The polyurethane foam in the ear pads form nicely to your head, enough that you might forget they're there after a while. The headband is lightly padded, offering sturdy comfort without grabbing your head. The headband is, of course, easy to adjust so you can conform it to your personal comfort level and head shape. Overall, they provide excellent comfort that should last the extent of their impressive 20-hour battery life.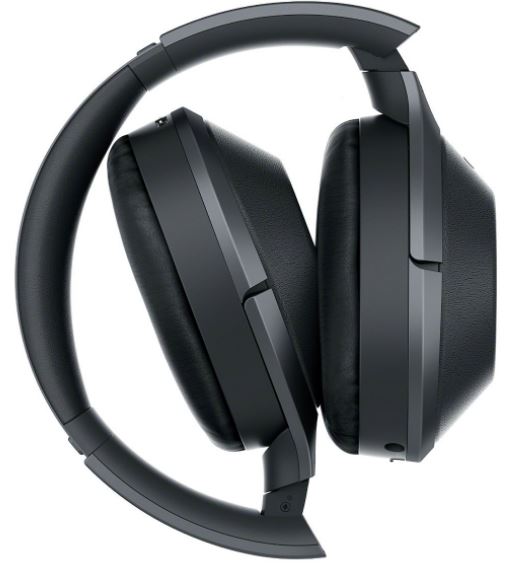 Features
Although the Sony MDR-1000X are an incredible pair of headphones, all the extra little features they offer are simply icing on the cake. You've got the basics to start: the Bluetooth connectivity relieves you of the hassle of tangled wires while you're on the move. There is also a microphone built right in, allowing you to take calls at any moment during your music experience. The mic is clear and transfers well, while the headphones will easily pause your music with a simple tap of the right housing so you can take your call. To hang up, it's as easy as tapping the right housing again.  
The quality of the noise cancellation is superb. The PNC (Personal Noise Cancelling Optimizer) determines the shape of your head and adapts to your environment so the sound is perfectly adjusted to your specific needs. Once activated, the noise cancelling reduces even plane engines to a background murmur and trains to a distance, muffled clack.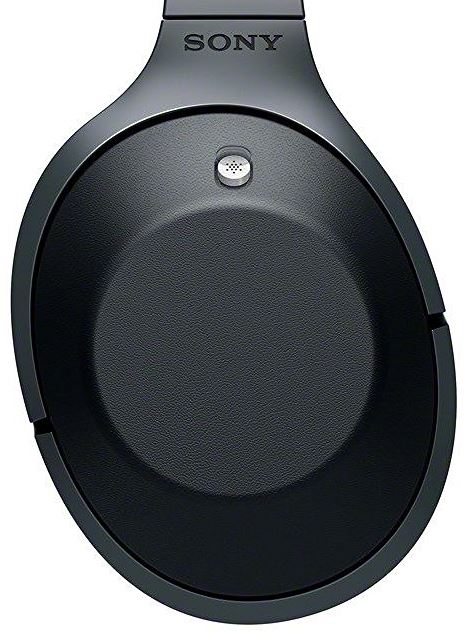 The noise cancelling is also highly customizable depending on your environment. There are two Ambient Sound Modes, which can be easily activated by touch on the right housing. You can choose between Normal Ambient Sound and Voice Ambient Sound, and a clear, distinct voice will tell you which setting you're in. Normal mode lets in some everyday sounds like traffic, so you can listen to your music without feeling audibly blinded. Voice Mode is similar, but specifically designed so you can hear voice announcements if you're waiting for an order at the coffee shop, or waiting for announcement at a train station. Finally, there is the Quick Attention function which allows you to hear conversations and immediate surrounding noises by cupping the right housing with your hand.
Sony has taken all the minor frustrations of noise cancelling headphones and answered to them with the MDR-1000X. They are perfect for when you want every background noise blocked out completely, or when you want to have a brief conversation, and everywhere in between.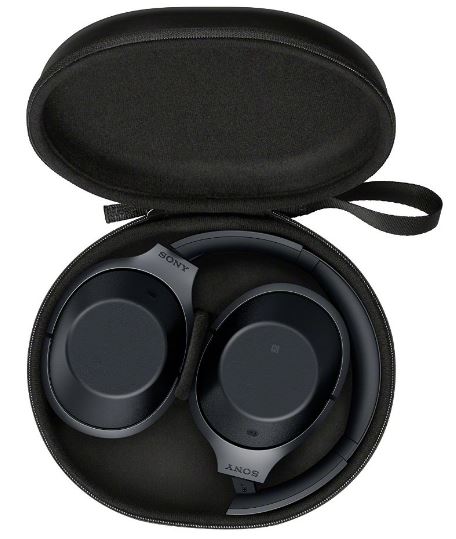 So, Should I Get The Sony MDR-1000X Wireless Headphones?
If you're wondering if you should get yourself a pair of the Sony MDR1000X Wireless Headphones, the answer is an absolute yes. They're utterly ideal for travelers and on the go listeners who just can't let themselves settle for earbuds. Plus, the combination of great features and impeccable sound quality almost make this a headphone that can be suited for every purpose.
Between the shockingly clear and consuming wireless sound quality (which is only improved by the wired option) and the completely adaptable noise cancelling features, these headphones are a step ahead of anything on the market. If you are simply looking for a great set of headphones, the Sony MDR-1000X will absolutely blow your mind. If you're in the market specifically for wireless, noise cancelling headphones, the MDR1000X will give you a taste of where the new bar has been set.
The only downside we could find with the MDR-1000X is that they are not as portable as IEM headphones. If you're looking for something you can throw in a pocket or take jogging, we'd recommend that you check out our review of Sony's MDR-XB80BS Premium Wireless Headphones.
Meet Derek, "TechGuru," a 34-year-old technology enthusiast with a deep passion for tech innovations. With extensive experience, he specializes in gaming hardware and software, and has expertise in gadgets, custom PCs, and audio.
Besides writing about tech and reviewing new products, Derek enjoys traveling, hiking, and photography. Committed to keeping up with the latest industry trends, he aims to guide readers in making informed tech decisions.