The portable handheld action camera marketplace is highly saturated. Many of the major electronics companies (Sony, HTC, Garmin) have their own version of an action camera and now, Nikon – typically known for their still image-capturing products – is making sure they are a part of this booming industry. Although GoPro has dominated the portable action cam market for some time now, Nikon's new KeyMission line of handheld action cameras offer consumers a range of affordable options with Nikon-quality optics. The KeyMission cameras come in three different models: the 80, 170 and 360 – the number of each model depicting the field of view for each video camera. We begin with the KeyMission 80, the most affordable of the three.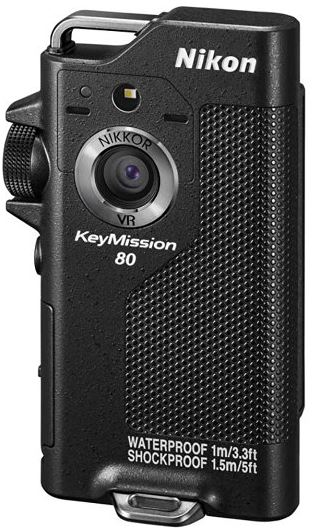 At First Glance
The KeyMission 80 is a slim and durable compact digital camera. Its black body has a nice textured portion that grips your hand nicely, and a fairly large monitor, considering its size. The camera measure 1.8in x 3.5in x 0.6in, about the size of a small phone, and the monitor is actually quite large 1.5″ (diagonal). It weighs only 2.7 ounces, with that weight including the built-in rechargeable battery in place and a memory card inserted.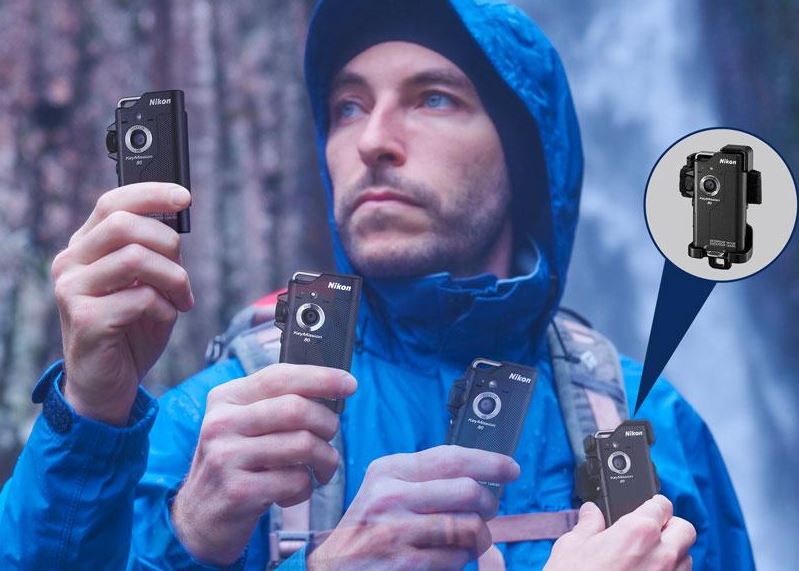 The KeyMission 80 has its main camera opposite the display side of the body, and it actually has a smaller camera mounted above the display – which was included specifically for selfies. Despite its size and weight, the body feels sturdy – no doubt it's the same material Nikon that gives its SLR cameras that same durable feel. The small wheel on the side of the camera allows you to easily flick between still picture and video capture modes. The shutter release button is large and textured, which is nice when you're trying to quickly capture a fleeting moment. The touch screen display is fairly intuitive and easy to navigate, allowing us to learn how to use the camera in minutes.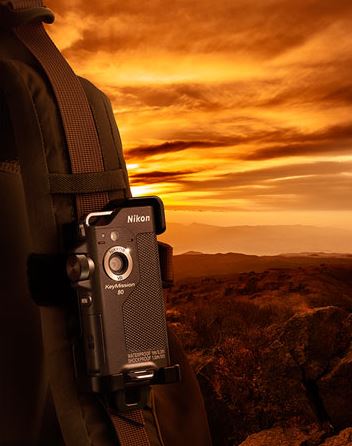 Hardware
The KeyMission 80 holds two cameras: the front, main camera, and the rear selfie camera. The front camera has a 4.45mm Nikkor lens with maximum aperture of f/2.0. It holds a 1/2.3″ RGB CMOS sensor for an effective 12.4 million pixels. The rear camera has a 1.8mm lens with a maximum aperture of f/2.2. The 1/5″ sensor in the rear camera provides an effective 4.9 million pixels.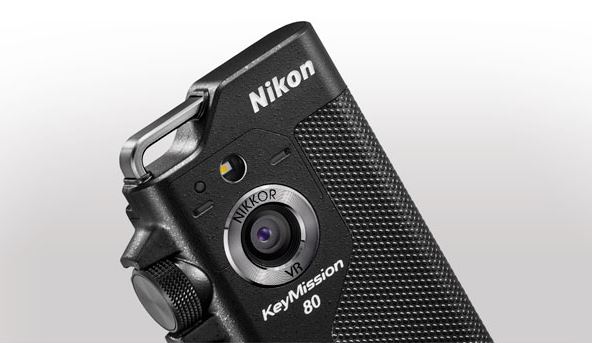 The 1.7″, 230,000 dot resolution touchscreen monitor is large considering the smaller size of the camera, and responds well to your fingers. The KeyMission 80 comes with a built-in rechargeable lithium-ion battery. You can use MicroSD, SDHC or SDXC memory cards with the Keymission 80, and there is a micro-USB connector built in to the body. What's in the box: EH-73P charging AC adapter, UC-E21 USB cable, AA-4 Camera Holder, user's manual. A built-in stereo mic is also housed in the body.
Accessories
The AA-4 Camera Holder can clip to almost anything, and a setting is included so that when the camera is removed from the holder, it will be ready to film video or take pictures. Nikon has released a new mini tripod and extension arm, compatible with the KeyMission line of cameras. Although the AA-4 Camera Holder clips to backpacks well, but Nikon has also produced a backpack-specific clip.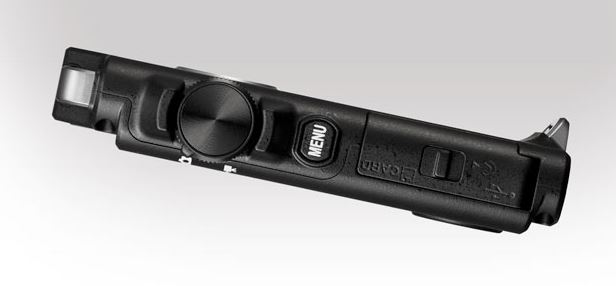 Durability
Nikon claims the KeyMission 80 is "built for the outdoors." The camera is shockproof from a fall of under 5-feet which (for most people) you're probably staying under if and when you drop it while recording at chest height. Although the body is considerably small and slim for a camera, you can feel confident that dropping the camera from a lower height won't do too much damage to the internal workings. You'll probably be left with some dents or scratches on the body, and one drawback to such a large screen is that it is left vulnerable when dropped.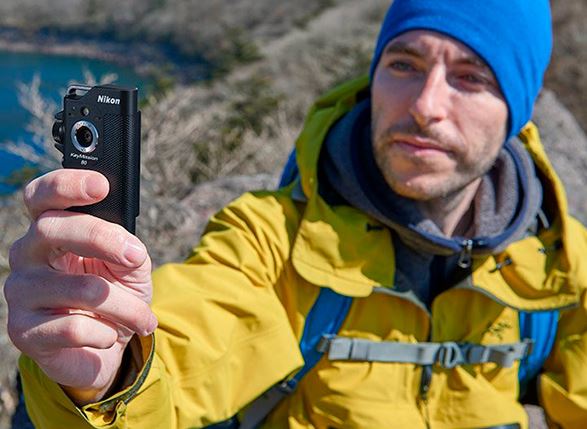 The KeyMission 80 is also freeze-proof to 14 degrees F, which is an ideal temperature rating even when you're out enjoying snow sports. Like most electronic devices, the colder it gets, the faster your battery will die. Fortunately, Nikon factored this in and selected a battery that is rated for lower temperatures than most consumer electronics. Nikon also claims that it's able to shoot underwater up to 1 meter of depth, and for 30 minutes at a time. Anything past that could cause some leakage and damage, so make sure you limit your underwater filming. However, it definitely feels immune and resistant to any sort of splash or brief accidental submersion.
Battery Life
Nikon claims that the built-in lithium-ion battery when fully charged should get you about 40 minutes of continuous filming per charge on the highest setting, or 220 still shots per charge. This doesn't include using Wi-Fi, Bluetooth connected to a phone with SnapBridge though, which will definitely affect your battery life. From a zero charge, it takes about 2.5 hours to fully charge with the proper adapter, which is fairly quick. But since the battery is not removable, we'd recommend picking up a portable external charge station if you're going to be away from power for long or taking a ton of footage at one time. Given the compact size of this camera, the battery life is comparable to other cameras in its class.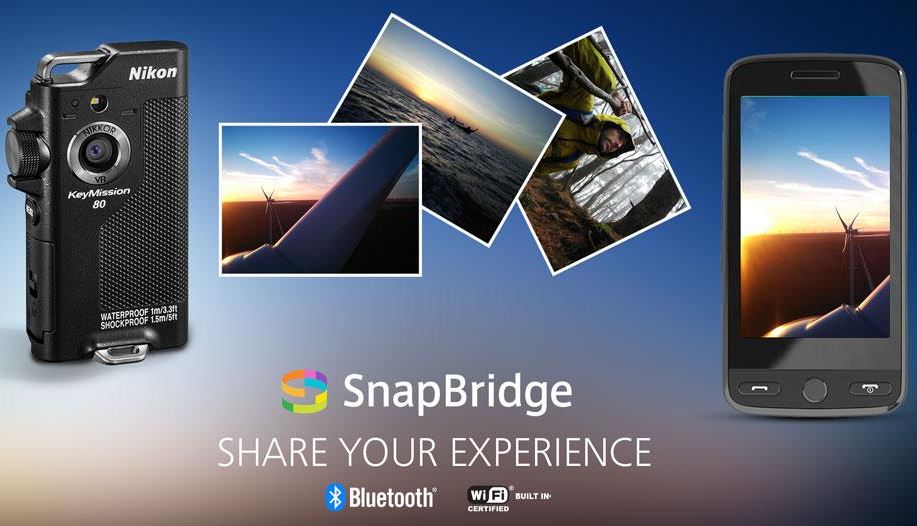 Connectivity
The camera's Wi-Fi capabilities allow you to connect your iPhone, Android or other smart phone directly to it, but you need to download the Nikon SnapBridge app first. Connecting to your designated device is quick, and the app is easy to navigate. Using the app, your photos can then be set to automatically upload directly to your phone, so you can edit and share your photos easily and quickly during your adventures. It also will include date, time and GPS metadata to the pictures, great for documenting your experiences. The Keymission 80 is also Bluetooth capable, which allows you to perform the same functions. Using Bluetooth in place of the Wi-Fi will be a little easier on your battery, but the speed of uploading will be a bit slower.
Capture Modes
The KeyMission 80 is a fairly versatile little unit. Normal video shooting produces sharp and clear 1080p videos, and well-contrasted single still photos. The time-lapse mode automatically captures pictures at a set interval producing gorgeous time-lapse videos. There is also an easy panorama mode, that when paired with the vibration reduction features of the lenses, results in fantastic panorama views from wherever you're capturing.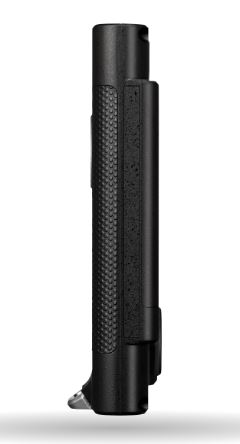 The KeyMission 80 can also shoot in HDR mode – which involves combining three different pictures of three different exposures, adding a wider dynamic range to your photos. Still pictures captured in HDR mode look great, especially landscapes. The Route Shooting mode allows you to capture your adventure as it unfolds, using either still photos or videos.
Video/Picture Quality
The Nikkor lenses of the Keymission 80 produce great quality pictures and videos. They aren't as high resolution as some other higher-end handheld action cameras, but it's still impressive what Nikon has been able to fit into this smaller affordable option. The large apertures of the lenses (f2.0 amd f2.2) compensate well when shooting in lower light conditions. Videos are produced at a maximum 1920×1080/30p, and photos are capturing as JPEG files. Unique to many action cams is the absence of any fish-eye effect due to the nature of the Nikkor lenses. This gives your photos and videos more of a classic photo appearance, which many people appreciate over the fisheye.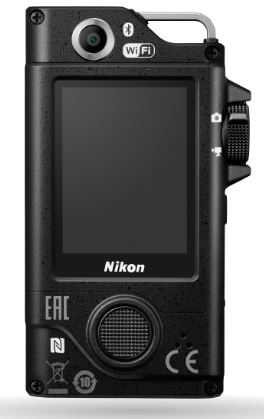 Vibration Reduction
Nikon has included the same Optical Vibration Reduction (VR) technology that they use in their high quality SLR zoom lenses. The VR is an awesome feature as it allows you to have your photos remain in focus more easily, especially when you may be a little out of breath from hiking a trail, or even just when shooting in panorama mode. Videos are noticeably smoother, as the VR decreases much of the noise and shake, which is great especially when filming from the hand or when the camera is secured to the backpack attachment.
Final Thoughts
The KeyMission 80 has managed to take some of the most advanced features from the high end action camera market and whittle them down into something that can be sold as an affordable product. Thanks to their extensive experience manufacturing high end cameras, the KeyMission 80 offers incredible quality for it's price. Most predominantly, you'll notice that the image stabilization technology and lack of a "fisheye" look meant that your videos have a distinctly premium feel to it. If you're looking for the absolute best quality camera on the market, we'd probably recommend spending the money on one of Nikons high end action cams. But if you're looking to save a few dollars, the value of the KeyMission 80 simply cannot be beat.