Sony is probably one of the most well-known mid-range brands on the market. Their products cover a huge range of multi-media technologies, from TVs to stereos to cameras and cables. By no means does Sony specialize in audio equipment, or headphones for that matter. However, they are making great efforts to challenge the best of the best and place themselves firmly in the category of premium quality audio equipment providers. For their 70th Anniversary, Sony has introduced their Signature Series at IFA 2016, which includes the Sony MDRZ1R Signature headphones.
Alongside the headphones, Sony has introduced an amp and two Walkman's to contribute to the Signature Series. These are the TA-ZH1ES amp, their first amp in many years to come with ES branding, and is complimented by the NW-WM1Z and NW-WM1A Walkmen. You can be sure all this premium equipment comes with a premium price tag, something Sony hasn't approached for quite some time. With that in mind, the big question at the end IFA 2016 is this: do Sony's MDRZ1R Signature Headphones compare to other premium quality brands, or are they simply overpriced mid-range products? We decided to put these headphones to the test so we could find out.
Note: At no extra cost to you, we may earn a commission for purchases using our links. Learn more.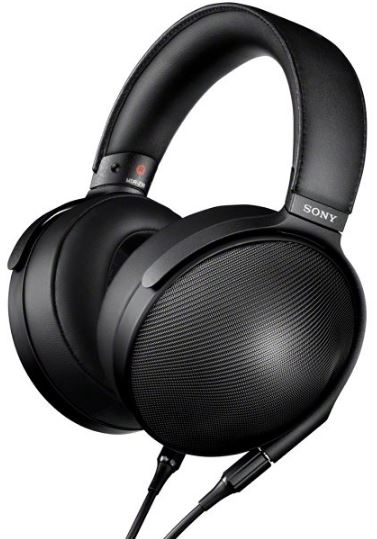 First Look
Upon first glance, the headphones are relatively unassuming. They're pure black and don't immediately strike you as premium, luxury headphones. That is until you pick them up and try them on. You get the sense Sony wants you doubt them until you try them out, making their modest style seem confidently cheeky rather than a missed mark. These headphones were no doubt designed with comfort and craftsmanship in mind. They're quite large due to the outstanding 70mm HD drivers (yes, you read that right), and the sturdy headband is made with beta titanium for lightweight durability.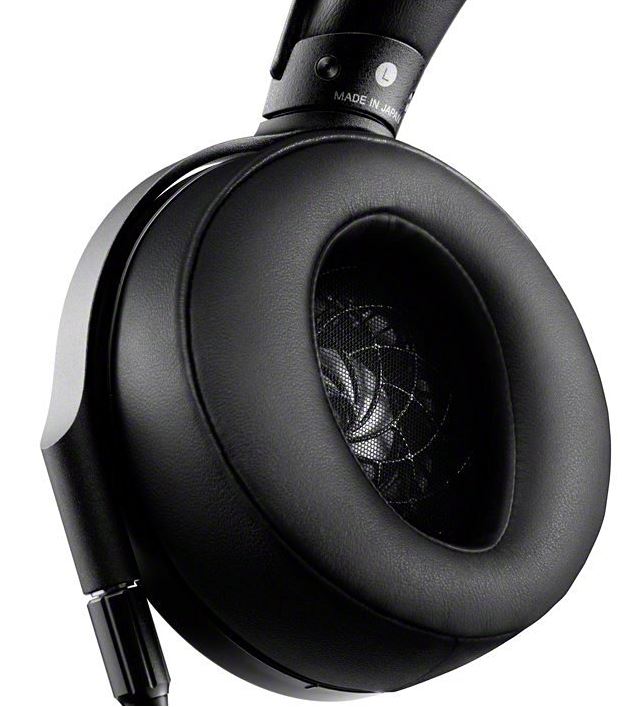 As a premium headphone, there's no surprise that they come with genuine sheep leather coating that wraps both the headband and ear pads. The leather is everything you'd expect from a premium quality brand. The ear pad housings have an all metal, woven stainless steel wire coating that looks and feels like luxury and strength personified. The ear pads are ergonomically designed to fit the shape of your head, and you can see the housing interior through the mesh in the ear pads. This gives it a very cool exposed feel, as if Sony is begging to show of the technology they've accomplished.
The headphones don't fold in, but the case is a luxury all on its own. It's a large square box with a regal look to it, and has plenty of room for both the headphones and cables. It is lined with a satin interior; a somewhat staunch reminder of the caliber Sony is aiming to reach with its Signature Series. In a nutshell, without the Sony logo to tip you off, you'd pick up these headphones with high expectations and a mysterious curiosity.
Build Quality
Understanding fully the category they were entering with their Signature Series, Sony took no shortcuts with their materials. Top to bottom, the Signature Series headphones are made with premium materials from the housings down to the cables.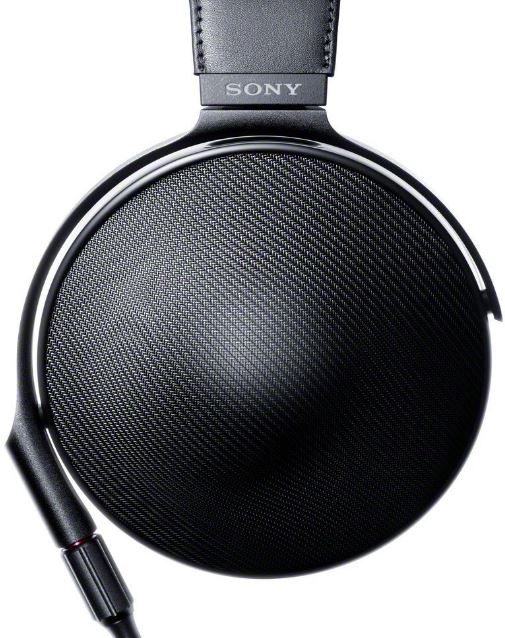 The housings are all metal, and Sony claims they were going for a stylish look that could still endure minor wear and tear. That's good news, because it means you don't have to baby these headphones quite to the extent that you do with some premium brands. The headband is metal as well, but it's made with Beta titanium which has a high elasticity, unlike the rigid aluminum many manufacturers use. That means it will return to its original form even if it accidently gets bent. Sony clearly did not want to sacrifice durability, which was a good call on their part.
The benefits of the genuine leather hardly need to explained, but was clearly another great choice. The leather is soft, luxurious, and stylish but also incredibly durable. It's pretty much a must on premium quality headphones, because any material that scuffs to easily from wear and tear will really take away from the aesthetics. That would be a huge drawback for the kind of money you'll spend for premium equipment. Sony certainly didn't miss the mark here.
The headphones also have a separate ground cable and an acoustic insulator. The filter is made from Canadian soft wood and uses Japanese paper construction techniques, so you get the delicate quality of a premium product in every aspect.
Audio
The audio is the make or break of Sony's attempt at a premium quality headphone. In the premium market, no sound quality flaws go unnoticed, so Sony had to undoubtedly bring their A game. Indeed, they are trying to prove they have an A game. Judging by the Signature headphones, they most certainly do.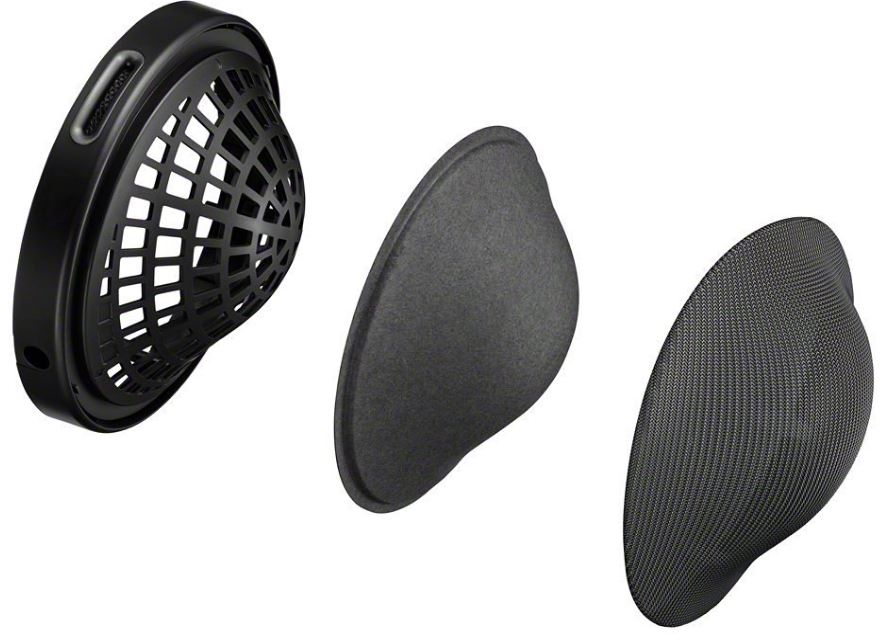 The engineering of the Sony MDRZ1R Signature Series Headphones was done meticulously, and is a key quality of themselves. We'll start with the massive 70mm HD drivers that give you an expansive, shockingly realistic soundscape. The low frequencies are thunderous and powerful, while the treble is like liquid glass or glacier water to your ears. The newly developed liquid crystal polymer diaphragm works with a magnesium dome to drastically reduce any spatial resonance. Like any premium headphone however, the real quality is in the details, and Sony delivers on every front.
With their Signature Series headphones, Sony's primary focus was on audio fidelity, and it shows. With materials that include neodymium magnets and silver coated, oxygen free copper cables, they're built to optimize sound quality to the highest degree. The sound range is huge, with up to 120 Khz of frequency response. Plus, they come with Hi-Resolution audio compatibility so the sound you hear is as close to the original studio master recording as possible. That means the quality of music the artist intended you to hear is exactly the quality you get.
It doesn't stop there. The internal grille has a Fibonacci shape that reduces resonance to an immeasurable minimum. Every component of the headphones prevent resonance for the clearest possible sound. The soft wood acoustic insulator tightly controls air resistance, eliminating the driver's reverberations so that no distorted frequencies get through.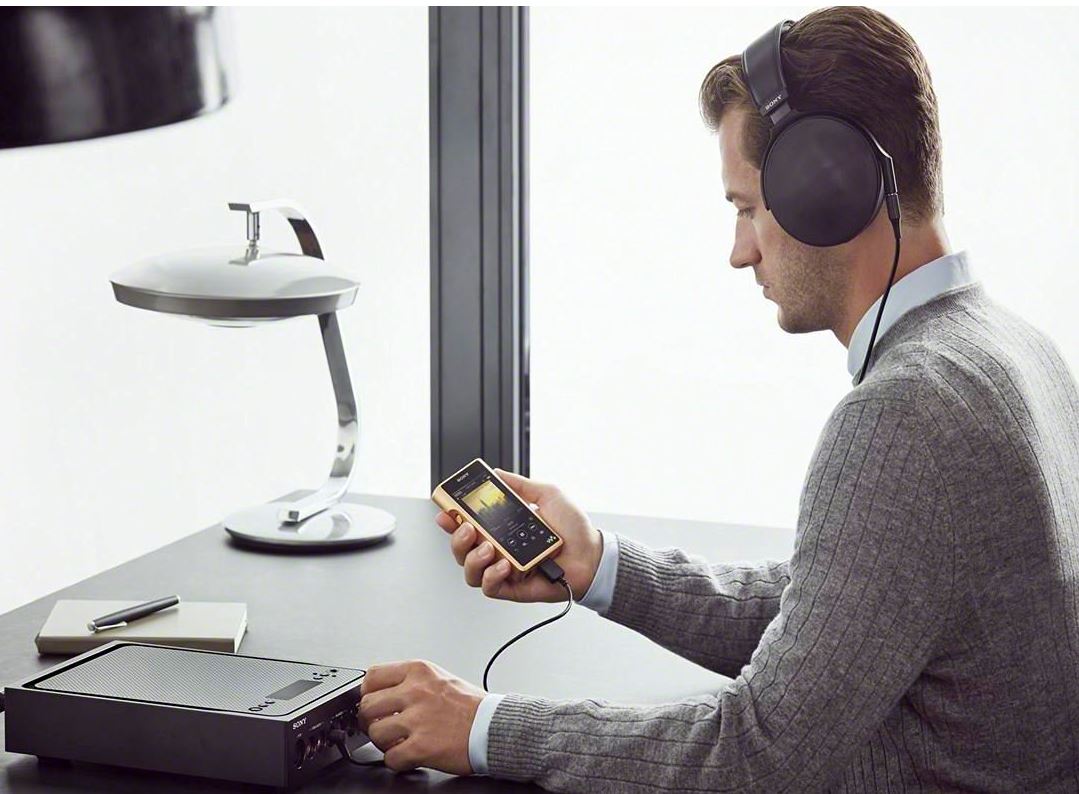 The most serious audiophiles know how great a difference cables can make, even when it comes to headphones. Once again, Sony hit the mark. The Signature Series headphones comes with 4.4Φ balanced connection cables that separates left and right sound signals with extreme precision. The silver coating on the OFC cables mean that signal transmission loss and sound deterioration are reduced to a minimum, resulting in smoother overall high frequencies and an overall superior sound quality. All of these components combined give you an undoubtedly premium quality sound that is worthy of the price tag.
Comfort
When you're enjoying your Sony Signature Series headphones, you want them to be as comfortable as the La-Z-Boy you are likely sitting in. While the headphones are huge, and you definitely notice them on your head, they are surprisingly light considering the size of the housings and drivers. The ear pads are also very ergonomically designed. They have a comfortable wrap around shape and a very slight concave padding that fits well with your head shape. The soft leather covering is a great touch as well. The headband is aptly cushioned, and also covered in leather. Comfort wise, they're a touch heavy but just as comfortable as any premium brand.
Features
Aside from all the exceptional audio features we've already laid out, there are few more things up Sony's sleeve that even further solidify these headphones as premium quality. They were even developed in collaboration with a top mastering engineer from Sony Music Battery Studios.
As exceptional as the headphones are on their own, it seems only necessary to explore the advantages of using them with the amp and Walkman.
For the amp, they come with XLR connections and a twisted kipper cable of the highest quality. The amp includes feature support for all the hi-res audio formats you could want, including DSD and FLAC. The Walkman can function as both a hi-res music player and a recorder. As Sony said, its "not just a player, but an instrument". In short, when used with the amp and Walkman the sound is nothing short of formidable.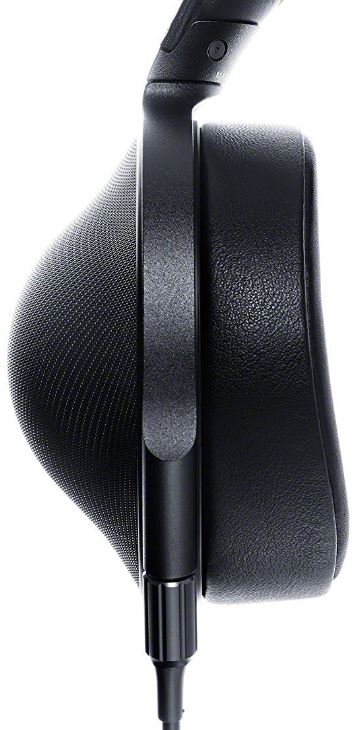 So, Are They Worth It?
We can't say enough about the Sony MDRZ1R Signature Series Headphones, especially when combined with the TA-ZH1ES amp and the NW-WM1Z or NW-WM1A Walkmen. The Signature Series are priced as premium equipment, but that's because they are. These are not headphones for people looking for a trusted Sony price and mid-range quality. These are headphones that mark a watershed for Sony, and it makes us anxious to see what premium items they bring to the table next. They surprised us with exceptional sound quality and premium material. If this is Sony's A game, then premium brand should be on the lookout for their new competitor.
Please consider sharing:
Note: At no extra cost to you, we may earn a commission for purchases using our links. Learn more.