Everything is built for "on the go" these days. In the morning we can grab a breakfast and a coffee on our way to work, we can do our banking while we rush back to the office after lunch break, and even finding a date can be accomplished with the swipe of a finger while you wait for your laundry to dry.
That's because our days are jam packed, and everyone is trying to maintain that sacred work-life balance. Simultaneously, our music is becoming more portable and personalized. With your entire iTunes and Spotify libraries only ever a click away from your preferred electronic device, most of want to take full advantage of this so we can literally give our lives a soundtrack.
Unfortunately, the best headphones on the market are not often suited for those of us squeezing a highly active lifestyle into our daily routine. We know that no in-ear headphone will ever compare to an over the ear headphone in overall sound quality, but it would great if at the very least they were designed to keep up with our demanding routines.
That means less cables to be tangled, more hands free, and greater durability. While a lot of brands have come out with in-ear headphones to answer this call, many fall short in delivering good sound quality while simultaneously offering seamless hands-free use. Sony's answer to this dilemma is the MDR-XB80BS Premium Wireless In-Ear Sport Headphones, which comes packed with technology specifically designed to improve sound quality over wireless connections. The icing on the cake is Sony's claim that MDR-XB80BSs can keep up with your demanding routine, in and out of the gym, rain or shine. Let's find out how the MDR-XB80BS in-ear headphones hold up to this ambitious claim.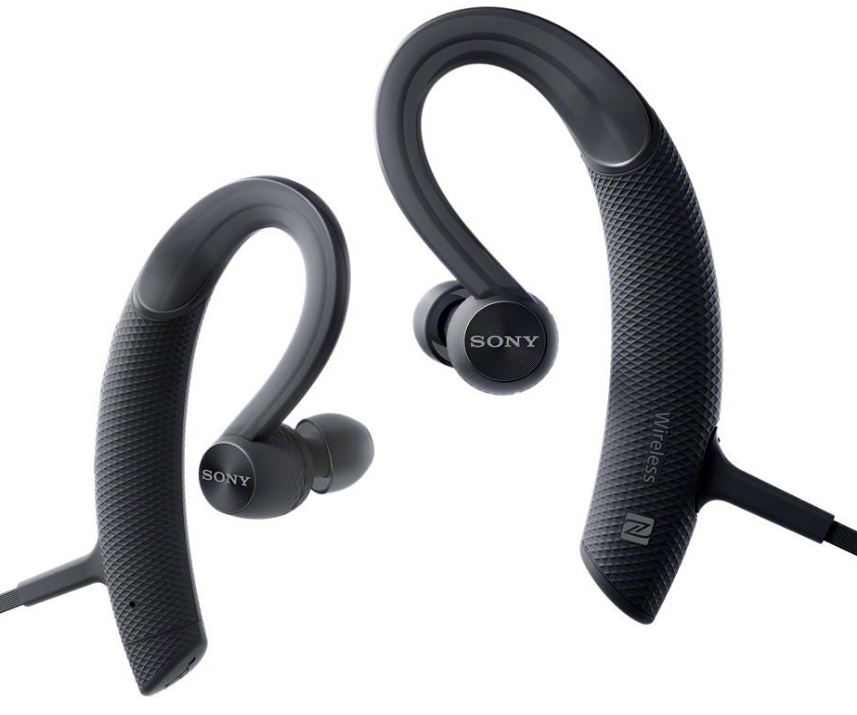 First Look
Physically, Sony stuck to the basics with the MDR-XB80BS in-ear headphones. They're a plain matte black in-ear headphone with a seamless behind-the-ear looping shape. The only thing close to flashiness with these in-ear headphones is the range of colors they come in.
Sony gives you the option of black, blue or red. Other than that, there are no bells or whistles to speak of. We imagine this was Sony's intention, since you don't see many serious gym-goers or outdoor enthusiasts sporting bedazzled in-ear headphones in the middle of a grueling workout.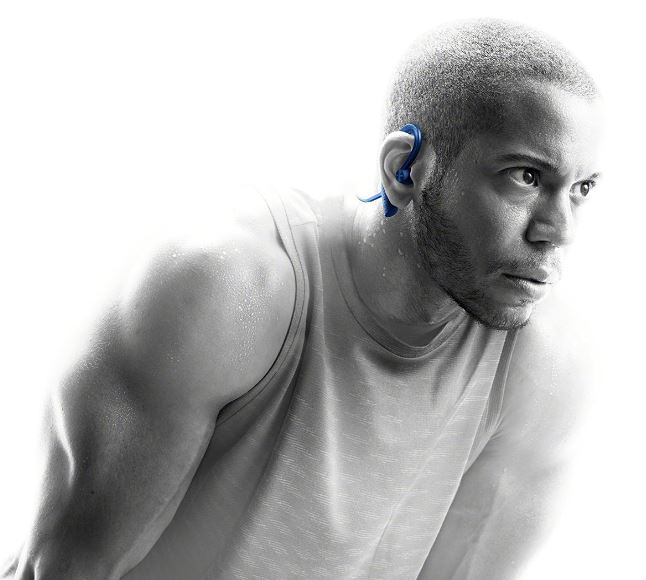 The MDR-XB80BS in-ear headphones are extremely lightweight, a feature you'd hope to see in a sport-friendly model. They clearly spent a lot time thinking about comfort with these in-ear headphones. They come with 4 extra earbuds and 3 extra arc support sizes. And if that's not enough, you can wear them more than one way depending on your activity level.
When you're out and about, you can opt for the conventional "Easy-Fit", or go for the "Active-Sports" fit while you're engaged in strenuous activity. As with any wireless in-ear headphones, the MDR-XB80BSs are designed to completely avoid tangling and wiring with the single, short connecting cord between the two headphones. This must-have feature for wireless in-ear headphones is perfect for highly active, on-the-go users.
Sound Quality
We're always a bit skeptical and overly scrutinizing of in-ear headphone sound quality, as most users are as well. If you're someone who appreciates good sound quality, in-ear headphones are almost always a disappointment because the technology just isn't capable of offering the things you love about your speakers or around-the-ear headphones.
In-ear headphones often suffer, delivering flat audio performance and scratchy, unpleasant clarity. Wireless connectivity can exasperate these problems, which is a conundrum for brands trying to drive activity-friendly products.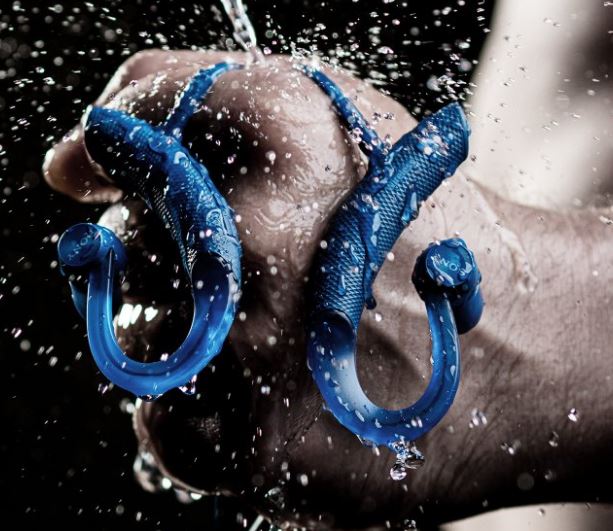 To solve this, Sony teamed up with a bunch of tech companies that specialize in improving wirelessly transmitted audio files and jammed them into the MDR-XB80BS. The first feature comes from aptX, which offers lag-free listening while enhancing the sound quality of your phone or laptop's audio files.
This means that the headphones work with your Bluetooth device, starting at the root of the problem. This is the first feature of many that allows your wirelessly transmitted music to be enjoyed as seamlessly as if it were travelling directly through copper. The MDR-XB80BS's also come with built-in LDAC enhanced codec support, which transmits 3 times the amount of data of other transmission software, giving you hi-resolution sound quality even over a wireless connection. Combined, you will be very pleased (and surprised!) at the sound quality of the wireless transmission.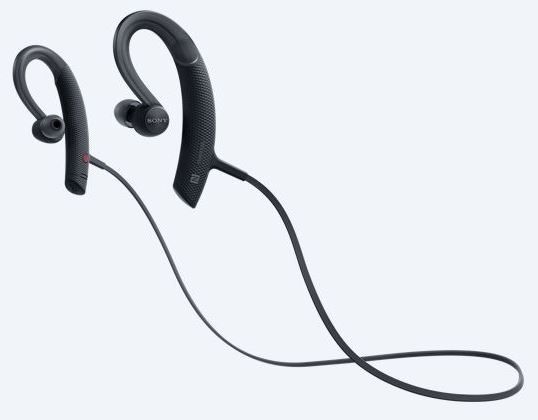 Functionality
For such a lightweight set of in-ear headphones, the Sony MDR-XB80BS has a lot of great features. Many of you have probably have had problems with Bluetooth in the past, and are skeptical of the headphones performance. Most of these issues stem from the fact that some devices have connectivity issues. It can be exhausting trying to get a connection for something that's meant to save you time and hassle.
Sony obviously thought of this, so they added One touch Bluetooth thanks to the built in NFC. Their low power radio means that the headphones have a great battery life as well.
It also comes with a built-in microphone and an inline remote so you can make and take hands-free phone calls while you're out and about. It's compatible with both Apple and Android, so these features can be used by any user regardless of your phone platform.
The inline remote isn't limited to operating system either. You can manage your music without having to pull out your device and scroll, skip or pause in the middle of a workout. All of these functions make it that much easier for you to enjoy your music – and your activities – without unnecessary interruption.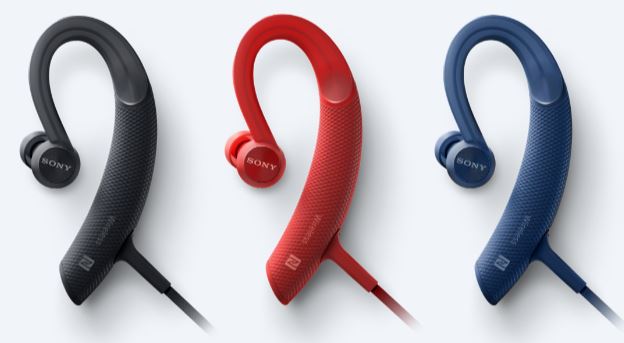 Durability
Durability is one the features the Sony MDR-XB80BS's boast the most, so let's break them down. Most importantly, they are resistant to both rain and sweat. So whether you're an outdoor enthusiast or going 110% at the gym, the MDR-XB80BS's will keep up with ease.
For all the time in between, they also include a carry pouch, cable adjuster and clip so you can transport them comfortably, easily, and securely. If an accident does happen (as they tend to), the MDR-XB80BS' weigh only 8.2 ounces, so even an unprotected fall won't damage them.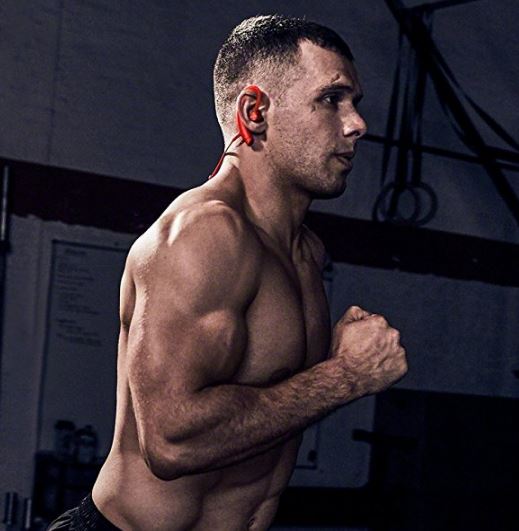 Battery Life
Another difficulty with wireless headphones is their need to be charged. It's incredibly important to find a set with a long battery life, or you'll be kicking yourself half through your hike when your headphones fizzle out. Thankfully, the MDR-XB80BS's have a great battery life, giving you up to 7 hours when fully charged.
The rechargeable lithium ion battery is built right in, and the 12mm driver is highly efficient, allowing you enjoy the long battery life even when listening at high volumes. A poor driver can mean the advertised battery life is conditional upon the volume of your music, which can be an immensely disappointing lesson to learn the hard way. In this regard, the Sony MDR-XB80BS's won't let you down.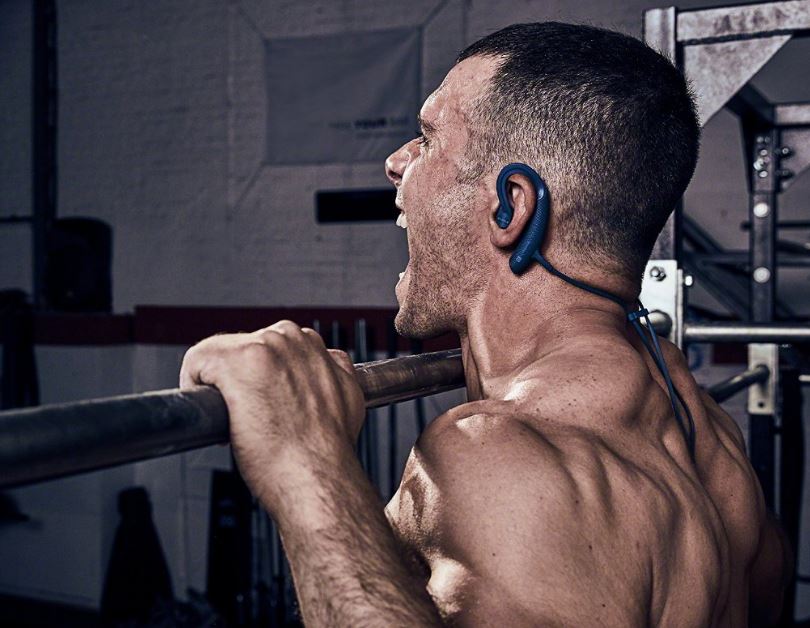 Comfort
The Sony MDR-XB80BS's are designed for customizable comfort. While most brands offer 2 extra earbuds, Sony offers 4 different sizes of hybrid silicone earbuds. I think we can all appreciate the value of more earbud sizes. More sizes mean you will never have that dreaded earbud soreness.
Sony even goes a step further and offers and additional three arc support sizes and an adjustment band, leaving little doubt that you'll find the perfect fit. Best of all, you can even take advantage of the "Easy Fit" or "Active Sports" fit so comfort is optimized for whatever your size, and whatever your activity.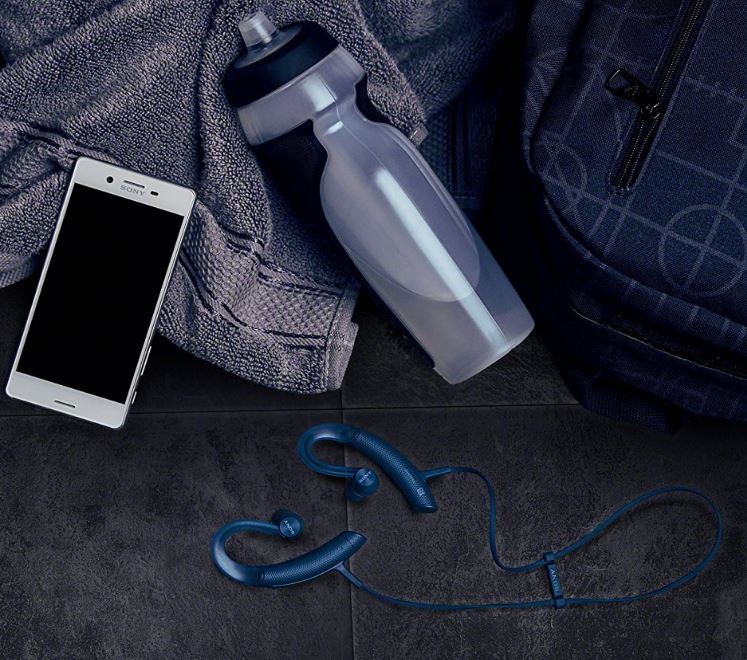 Final Thoughts
How do you know if the Sony MDR-XB80BS Premium Wireless In-Ear Sport Headphones are right for you? They are clearly tailored to the highly active, with their customizable, activity-specific fit, their rain and sweat resistance, and their audio quality features that optimize hands-free use.
These headphones have so much to offer that they are a great choice for anyone looking for wireless in-ear headphones. The durability and comfort make them perfectly suited for athletes and outdoorsy types. These are incredibly desirable features for anyone using headphones on the go.
From the bottom to the top, these earbuds are very well designed. The well thought out driver selection and advanced audio compression mean that the sound quality is lightyears ahead of competing models. We're certain that these are the best wireless headphones on the market for any fitness buffs.