Consumers looking to pick up a new digital camera have a tough choice to make. Do they buy an SLR, or a mirrorless camera? Either one can take great photos, but there are a few considerations. While DSLRs boast larger battery lives and a wider range of available accessories, mirrorless cameras are often cheaper and can produce images that look just as good.
Unless the camera is for professional use, most consumers are choosing to use a mirrorless camera. While there is a large variety of options to choose from, many photographers are using Fujifilm cameras for their stylish looks and impressive performance.
With the Fujifilm X-A2, consumers loved the fantastic image quality in a stylish and easy to use package. The new X-A3 might look a lot like its predecessor, but there are some major changes under the hood that make this a major step up for photography buffs.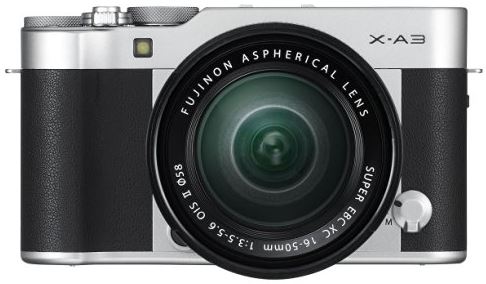 First Impression
Fujifilm was a well-respected camera manufacturer back in the film days, and their digital offerings are a bit of a throwback. The camera is a well-built machine made form aluminum and leather, leaving you with a very solid and luxurious feel in the hand. It's got a huge touchscreen on the back that can flip upwards if you want to take photos in "selfie-mode," and a well laid out control scheme. Even compared to some of the plastic DSLRs that cost several times the price, the X-A3 looks and feels like a premium product.
Ease of Use
The control layout is virtually identical to the well-appointed X-A2 model. Although designed similarly to the "rangefinder" cameras of yesteryear, Fujifilm has done away with any kind of viewfinder. Instead, it's been replaced with a huge LCD screen that shows you a bright, high resolution representation of what your composition will look like. Historically, we've been a fan of LCD only cameras as taking photos at arm's length can be a bit of an affair. But with the massive display in the X-A3, this process is even easier than we anticipated. The display also swivels both up and down, so whether you're trying to get a shot in close to the ground or holding the camera above your head at a concert, you can still see what's going one.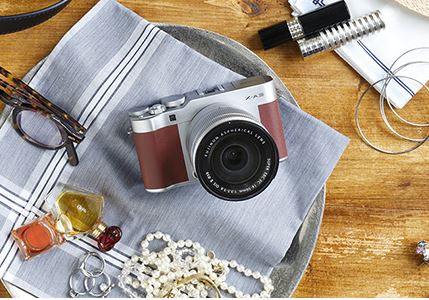 All the main controls that you'd need are featured in an easy to access position on the back of the camera. The mode dial and focus wheel are both featured on top of the camera, right next to the shutter. If you want to scroll through the menu or your previous shots, you can use the buttons on the back if you like. But we prefer to use the multi touch display to navigate these features. With the X-A3, there are a few new touchscreen modes that were not included in last year's model. Pinch to zoom is a dream to use. If you're going to play around with one of the many photo effects, you can drag your finger across the back to adjust the saturation or intensity of the effect.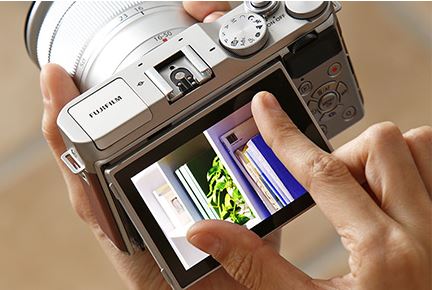 With touchscreens so commonplace in modern smartphones, we're surprised it took so long to have them embedded in a camera. But we're sure glad that Fujifilm added one, because it really makes the camera much more intuitive than competing models.
Image Quality
The camera comes with a beefy 24.2 MP sensor that is able to take crystal clear shots in both day and night time conditions. This is an APS-C sensor, the same size you'll find in consumer grade SLR cameras. The sensor has a rated sensitivity of up to ISO 25600. We found that the images were completely noise free all the way up to ISO 6400 – sensitive enough for nighttime conditions. If you're trying to take shots with a quick shutter speed in the dark you do have the ability to go up to ISO 12800, but beyond this point noise becomes a lot more prominent.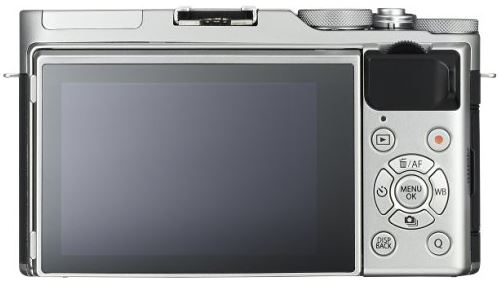 Images come out incredibly sharp thanks to Fujifilm's included 15 to 50mm lens. It is worth noting, however, that this is a relatively wide angle lens. On an APS-C camera, 31mm is equivalent to what the eye sees. So this lens can zoom out a great deal – excellent for landscape photography. If you want to do highly zoomed shots, you'll probably want to purchase another lens. Of course, since the 24.2 MP image sensor is such high resolution, you could easily crop and image up to 50% without losing much detail.
In natural mode, the color reproduction is excellent. The camera did a very good job of adapting to different lighting conditions, and adjusting the white balance accordingly. If you're a fan of Instagram, you might find the images a little boring, as the tone can be described best as "neutral".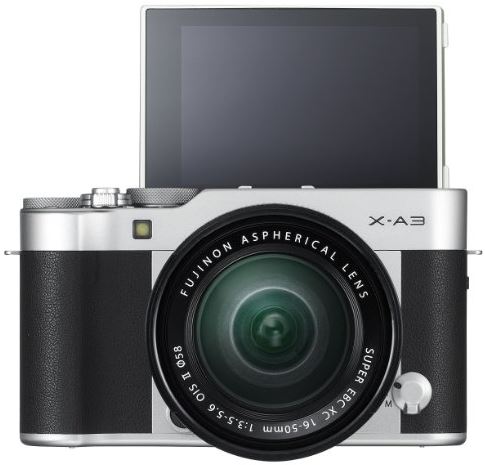 Fortunately, there are a ton of great image filters available. They are split into two categories. The first is film simulation. These are 5 different filters allowing you to reproduce standard film, vivid film (similar to the famous Kodak Kodachrome,) Soft film, B&W, and Sepia. You can also choose to use the advanced filters. There are too many to list, but a portion of them have a very Instagram feel, replicating the look of toy cameras. You also have some filters for HDR or dramatic lighting, selective color, blur and contrast. These filters are many times more powerful and modifiable than anything you could get from a simple phone app, so consider them to be more like Instagram on steroids.
If you're looking to shoot HD video, the camera can support 1080p video at 60FPS. You don't get exactly the same clarity as you do with the photos, but the video is just as good as anything you'd see on Netflix. The advanced compression keeps file sizes small, running you about 1GB per hour of video.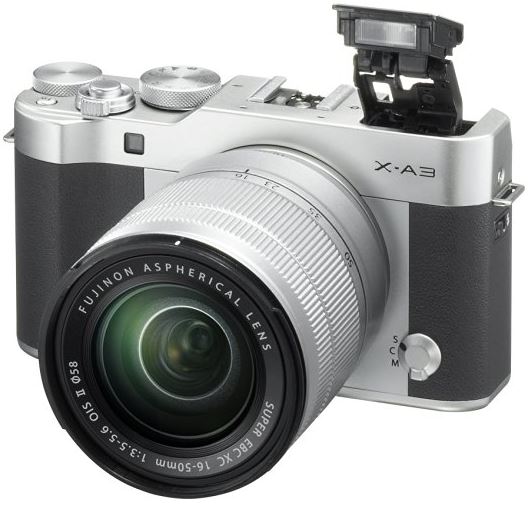 Connectivity
The camera includes the standard connections including a USB 2.0 port, as well as an SDXC card slot supporting a theoretical maximum storage size of 512gb. This is also a class 10 card, giving you 10 MB/S transfer rates. You should definitely spend the extra money on a high speed card, otherwise you'll see reduced performance in HD video recording and burst mode shots.
In addition to the standard connectivity options, the camera also has built in Wi-Fi. This allows you to sync the camera with your phone, or connect to Fuji's instant photo printers. If you want to show off your images slideshow style, there is a micro HDMI port that you can use to connect directly to your TV.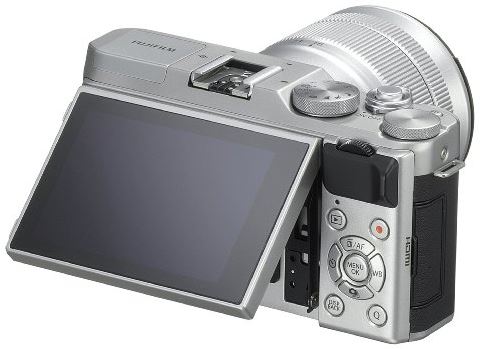 Design
The Fujifilm X-A3 is an incredibly attractive looking camera. You can get it in three colors, Brown (our personal favorite,) Black, and Pink. It feels as good as it looks, too. All of the buttons are solid, and actuate with a tactile "click" not often found in consumer products. Our only complaint was the lens. It's made primarily from plastic. While it works quite well, we thought it would feel better of the lens was made from the same aluminum material as the camera body. However, one of the main reasons that people choose mirrorless cameras is the lightweight design. Since the lens is so large, making it out of metal would likely double the weight and make the camera a little more cumbersome to use.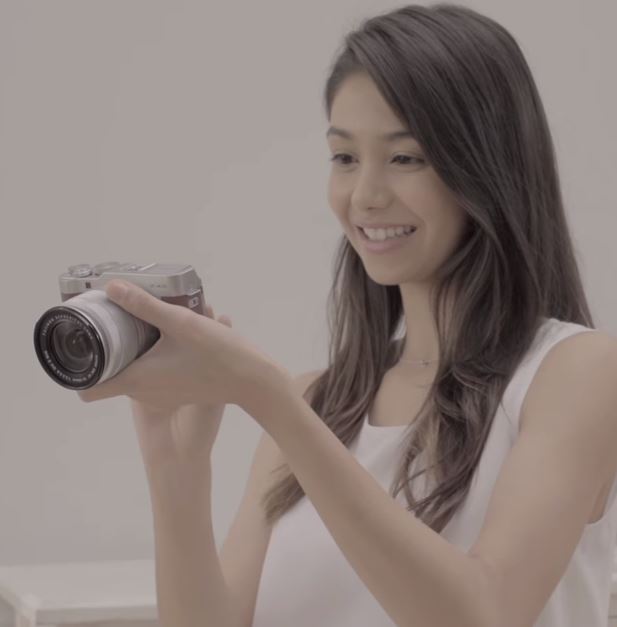 Conclusion
If you're looking for an upgrade from your point and shoot, the Fujifilm X-A3 can offer you SLR grade image quality in a stylish and durable package that is much more affordable than most SLRs on the market. Some people may be concerned about the lack of accessories available for the platform. While you don't get the same range of lenses as some of Canons professional cameras, Fuji has enough compatible lenses on the market that you should still be able to find whatever it is you need. Whether it's a long range zoom lens, a prime lens, or even something rare like a fisheye or a macro lens, Fuji has got you covered.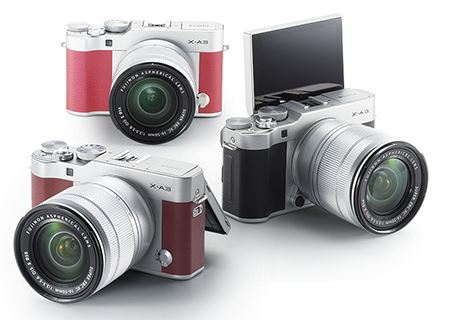 With cameras, you get what you pay for. And that is especially true with the Fujifilm X-A3. The camera borders on professional grade, but it's not the cheapest on the market. If you're just looking to snap a couple of photos for your Facebook feed, this might be overkill. But if you're looking to take high quality images that will look great for many years to come, the X-A3 offers an incredible value.